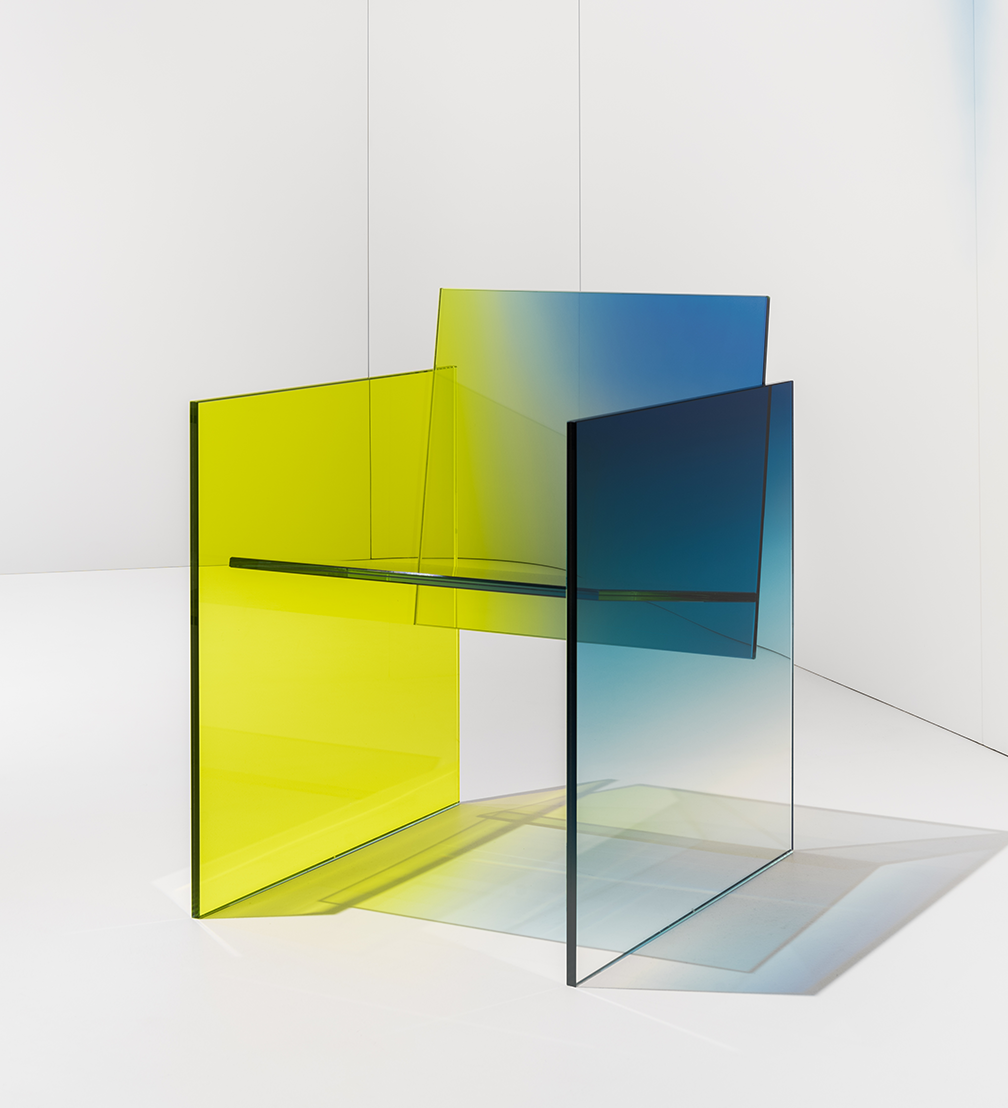 Blue Yellow Glass Chair (2021). Photo by James Harris
From 13 April to 28 May 2023, the Museum of Decorative Arts and Design in Riga will host Gradual, the first solo exhibition of the internationally renowned designer Germans Ermičs in Latvia.
The exhibition introduces Germans Ermičs' most important achievements since the founding of his studio in 2014, shedding light on his working process and philosophy. Combining methods from design and art, Germans Ermičs creates unique sculptural works, which are recognised and highly acclaimed across the world as collectible design pieces. His approach can be described as a gradual, determined movement towards the final aesthetic result, striving to give materiality to intangible phenomena, transforming two-dimensional shapes into spatial objects and lifting the limitations of visual perception.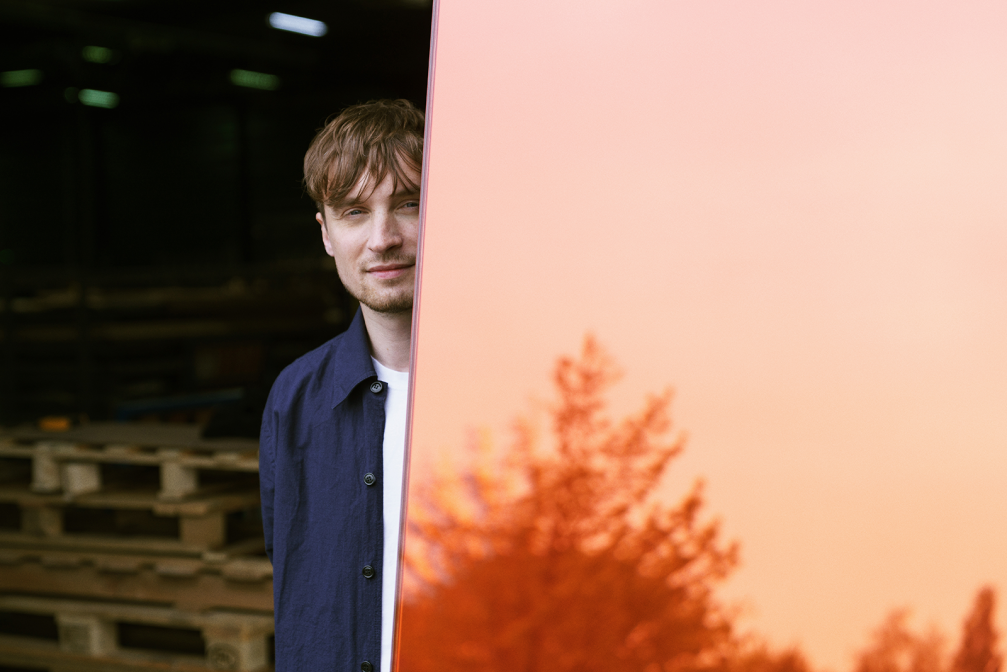 The designer's works are permeated by his hightened sensitivity to the properties of materials and passion for optical illusions. He ingeniously applies the laws of perspective to construct space-bending mirrors, and works painterly with colour, saturating glass surfaces with gently flowing tonal transitions. Colour in Germans Ermičs' works is not just an aesthetic addition — the designer uses it as a starting point for the definition of form. Inspired by erosion, he searches for innovative technological solutions to highlight the natural beauty of stone surfaces, while observations of tidal movement earn an imaginative representation in textiles. He has discovered ways to capture light, sound, sunsets and rainbows in objects and spaces, and the designer's distinctive vision has helped him secure a position within the design world. Germans Ermičs Studio in Amsterdam is commited to crafting exquisite design pieces, each made only in a few copies.
«The exhibition includes both the key objects of Germans Ermičs' career — his graduation project Isometric Mirrors and the Ombré Glass Chair, which has captivated design lovers all over the world, — and works that reveal the diversity of the designer's ideas, such as the marble side table Pele de Tigre, which demonstrates an innovative stone processing technique. The Shaping Colour installation, created for the exhibition Design Miami/ Basel in 2021, is going to be built in the museum. Most importantly, the exhibition will show Germans' purposeful flow of thoughts and actions, through which these works are created,» says Evelīna Ozola, the curator of the exhibition.
The exhibition Gradual at the Museum of Decorative Arts and Design in Riga will be on display from April 13 to May 28. The curator of the exhibition is architect, urbanist, and publicist Evelīna Ozola. The graphic design was created by Alexey Murashko. The exhibition will be complemented by original works of photographer Filips Šmits and musician Artūrs Liepiņš, created in collaboration with Germans Ermičs. The exhibition is organised by the Museum of Decorative Arts and Design, Latvian Design Centre and FOLD, financially supported by Creative Industries Fund NL, State Culture Capital Foundation and the Future Support Fund.