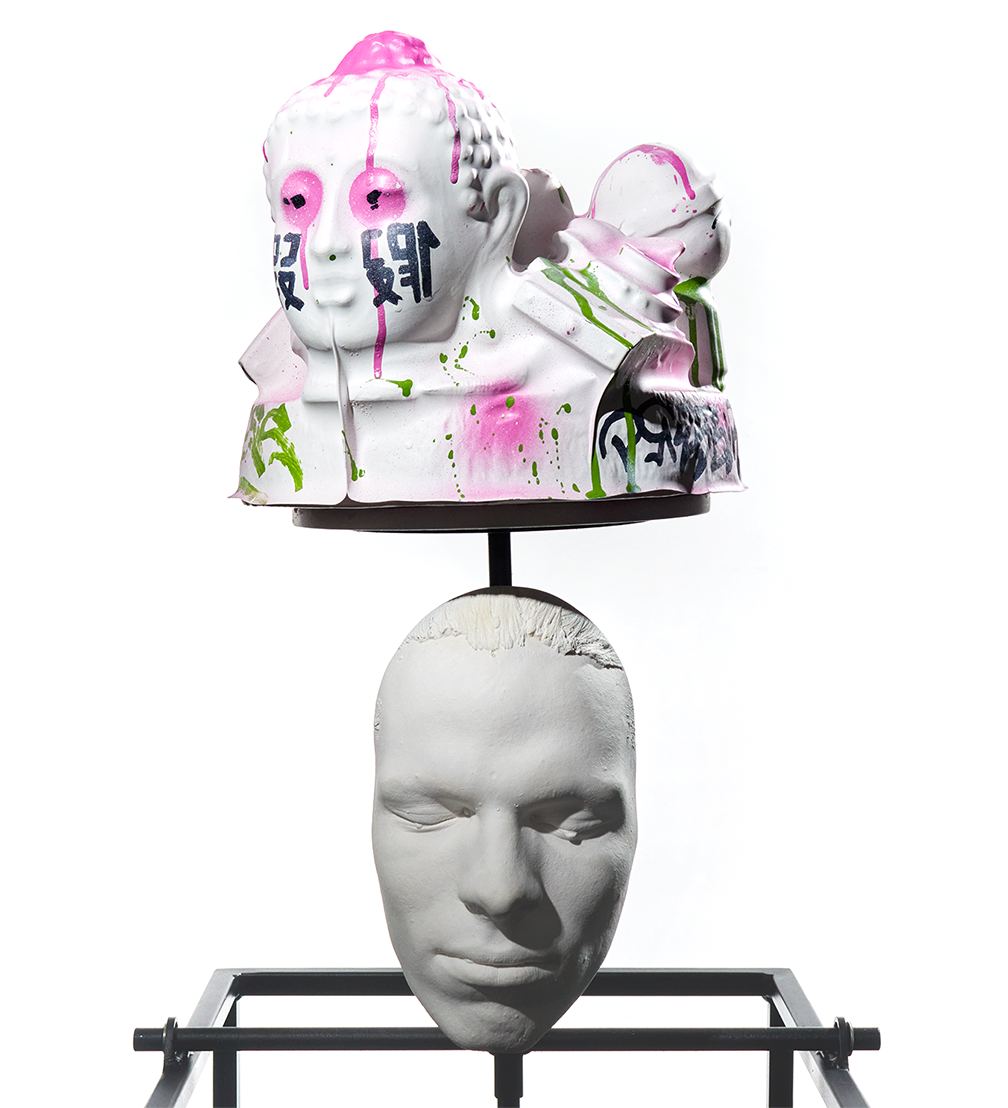 Head In My Head crown by Lūkass Segliņš. Publicity photo
The Art Academy of Latvia is participating in the Salone del Mobile international design fair, taking place from 18 to 23 April, featuring in the SaloneSatellite exhibition for young designers and design schools. In their stand What's In/On Your Head?, people's thoughts on social changes and current problems are interpreted in crowns of different materials.
This is the fifth time the Art Academy of Latvia (AAL) is taking part in a design event of such scale and significance. Back in 2004, the design department at AAL commenced its international exhibition activities at this very fair. Since then, the academy has been recognised for its distinct displays and relevant design messaging, being featured in international press. This year, AAL has been invited as special guests.
If last year's AAL display, which was devoted to issues of sustainability and ecology, metaphorically calling to «mend the world», was appreciated as a manifestation of poetic design, then this year's belongs to the realm of critical design, pervaded by anxiety about the fluctuating social processes. To the question asked in this year's theme of SaloneSatellite — Design, where are you going? — AAL answers with a counter–question — What's in/on your head?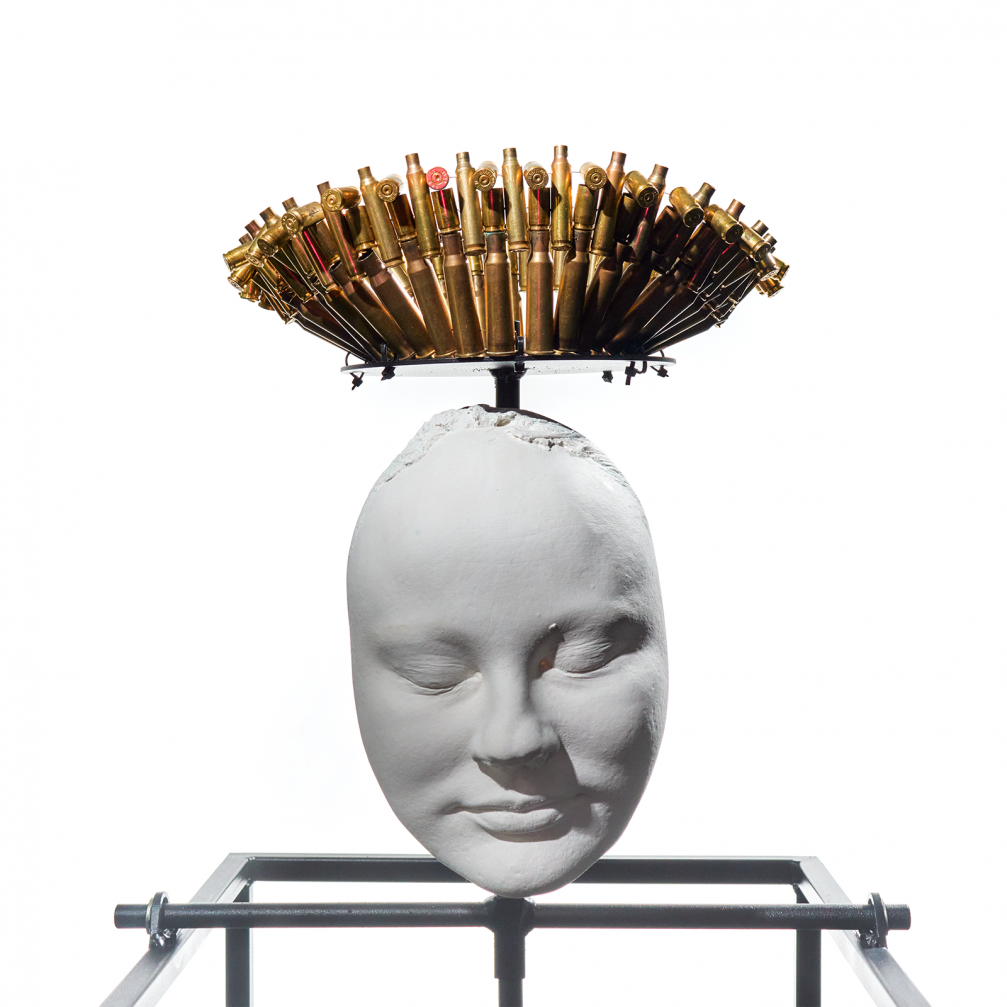 In their research process, AAL art and design students set out to examine what's going on in people's heads in the context of the challenges of our current era. They found that in the exhaustive information overload, the view of an individual still remains narrow, that in the noise pollution, the most essential remains unheard. In the AAL stand the graphic identity symbol of the academy — the crown — symbolises the idea that in art and design, it's always the most creative, responsible, and tolerant approach that gets crowned, both in searching for solutions to global and individual challenges.
Converting their research process into various materials, students of five specialties at AAL — product design, metal design, fashion design, graphic design, and textile — together with faculty members have interpreted the crown as a symbolic synergy of power and will where social, ethical, and philosophical categories interact. The crown as a means of expression is also used in the additional graphic material, which shows a pack of cards, placing design in the status of a crowned ruler — one with higher powers, one who must be wise and see several moves ahead.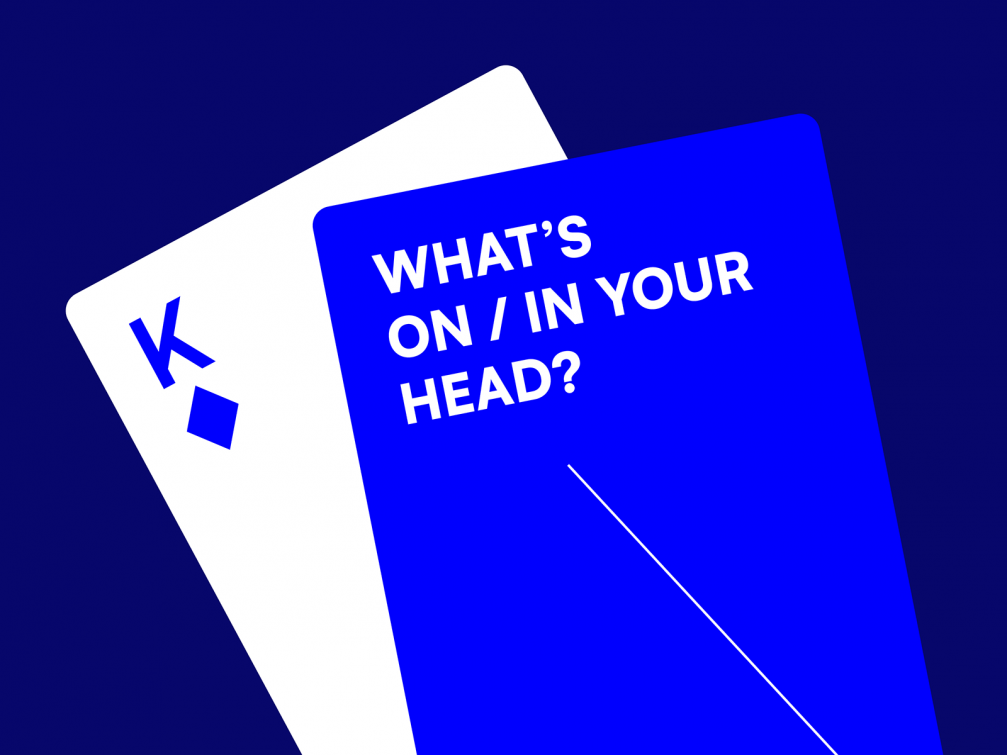 Each visitor can carry on their dialogue with the artwork via a QR code that will take them to the Instagram account of the exhibition where they can try on all the twelve crowns in augmented reality and reflect on the questions accompanying each of the crowns.
The AAL exhibition will be on display on G07 stand in the SaloneSatellite pavilion, Rho Fiera Milano.
Authors of the AAL exhibition
Lecturers at the Art Academy of Latvia: Māris Mortukāns (project lead), Maija Rozenfelde, Matīss Zvaigzne, Ervins Pastors, Rasma Pušpure, Agnese Narņicka, Sarmīte Poļakova, Beate Šņuka, Evija Štelpa, Modris Svilāns, Arvīds Endziņš, Andrejs Puķītis, Līga Dubrovska, Jānis Gailītis, Elīna Ģībiete, Ieva Krūmiņa, and Barbara Ābele.
Students of product, metal, fashion, and graphic design, and textile at the Art Academy of Latvia: Emīlija Lūse, Paula Leismane, Marta Cīrule, Rūdolfs Kuncītis, Laura Dzērve, Lūkass Segliņš, Anete Trifanova, Elīza Dzērve, Anastasija Bikova, Dāniels Šatalovs, Laima Grasmane, Rūdolfs Kesenfelds, Katrīna Bināte, Sintija Sorokina, Reinis Lozda, Luīze Kalniņa, Egija Ziediņa.