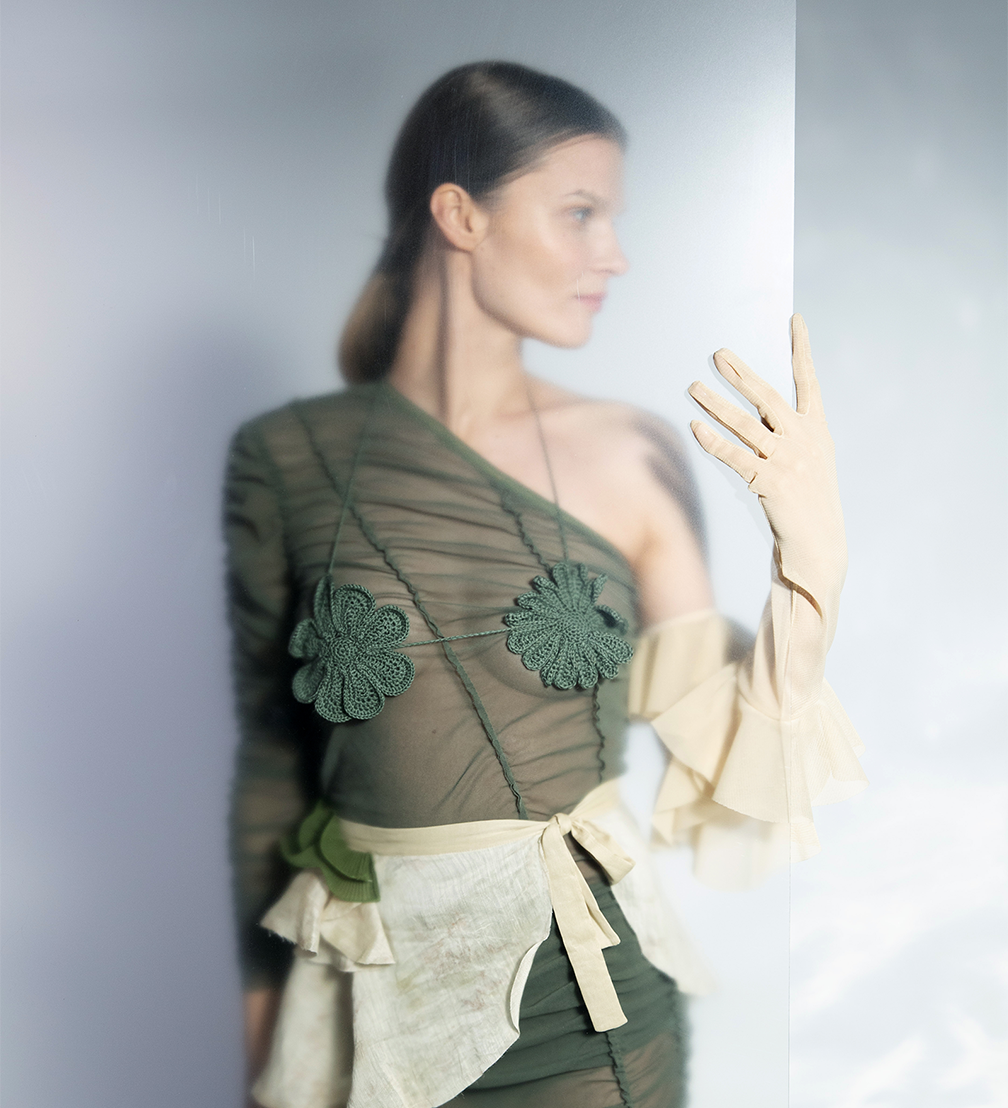 Meadowsweet, the latest collection by fashion designer Anna Elizabete Kasparsone, is based on the idea of transition from «fast» to «slow» lifestyle, visually interpreting this intermediate stage as a blooming meadow.
The collection created by Anna Elizabete Kasparsone was inspired by Latvian nature, especially the meadowsweet flower, after which it is named. «Visually, the garments remind of the sweet, honeyed smell of meadow blossoms, which keep the wearer behind a light haze, respecting their individual space,» says the designer. She points out that the meadowsweet fields, which resemble a cloud during blooming, are associated with natural materials — silk, linen, and cotton.
The collection also refers to Art Nouveau and its characteristic forms borrowed from nature — bell-shaped silhouettes and widened skirts are used, contrasting narrow waists are highlighted, and there is an abundance of ornaments and decorative details. Garments highlight the importance of craft — fabrics are processed in the author's technique, using plants for dyeing, clothes and accessories are supplemented with crochets, and the artist has used various ruching techniques.
The collection was created with the support of the State Culture Capital Foundation. You can follow the news of the brand on its website and Instagram.