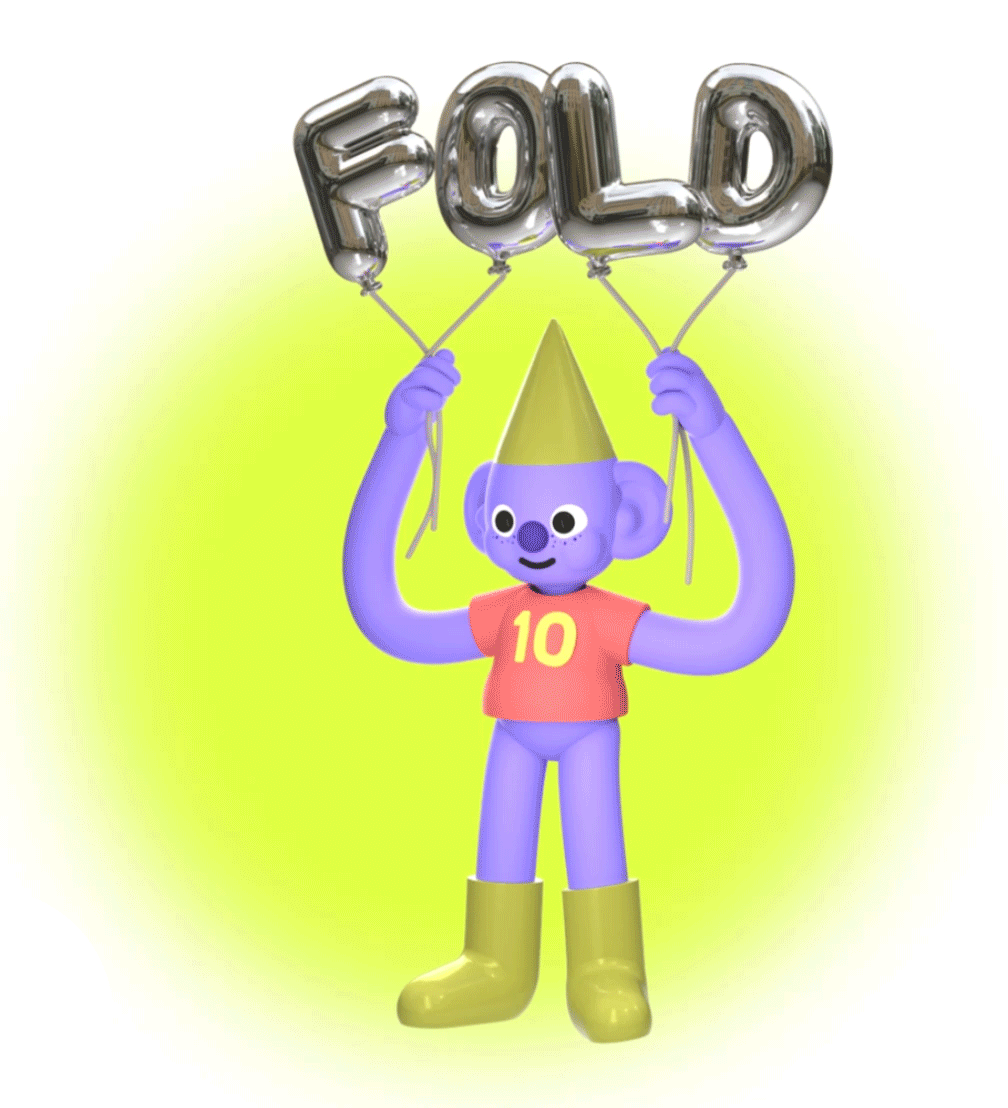 Anniversary mascot Foldo. Animation by Katrīna Sadovņikova
For a whole decade, FOLD has been reporting on the current topics of creative industries in Latvia and highlighting the best in design, architecture, fashion, advertising, and other fields. We are celebrating our anniversary by looking through the FOLD archive and offering a new column.
FOLD was born in April 2013, when three design blogs Plikums, DesignBlog and Fine Young Urbanists joined together and won the competition announced by the Ministry of Culture to create a communication platform for Latvian creative industries. Our goal has always been to promote a productive atmosphere, mutual cooperation, understanding of creative fields, and exchange of knowledge — to serve as a meeting place for professionals, enthusiasts, and the public. That's how our name came about — FOLD is an acronym for Forum of Latvian Design.
Is ten years a long or a short time? Looking through the FOLD archive, one must conclude that many things have changed surprisingly little, while others seem like ancient history. In celebration of our anniversary, we have created a new section on the website, FOLD 10, where we will look back at the most interesting articles, interviews, and works published during these years.
A lot has been accomplished, but we are not short of work — there is still much to see and talk about. On our birthday, we compare FOLD to a ten-year-old — curious, inquisitive, and carefree. You've probably already noticed our anniversary mascot, Foldo, created by illustrator Katrīna Sadovņikova, who recently joined our team.
As a ten-year-old should, we still have a lot to learn, so we are starting a new column, Nice Touch, where creative professionals share objects, services, places, tools, software, and other good things that they have chosen to use, because a small but important nuance makes them stand out.
We will also celebrate our birthday in person, together with the ceremony of the National Design Award of Latvia on June 2. Information about the location and time of the event will follow soon!
On our anniversary, we would like to thank everyone working in creative industries in Latvia! We hope that our cooperation will continue. Send us your work, show off your successes, share your opinions and thoughts on the challenges you face in creative industries! We would love to hear from you. We want to thank the Ministry of Culture of the Republic of Latvia for ten years of financial support and trust! We are immensely grateful to all our long-standing partners and contributors. And of course, thank you, our readers! It has been a pleasure to spend this decade with you.
Let's keep in touch,
FOLD team