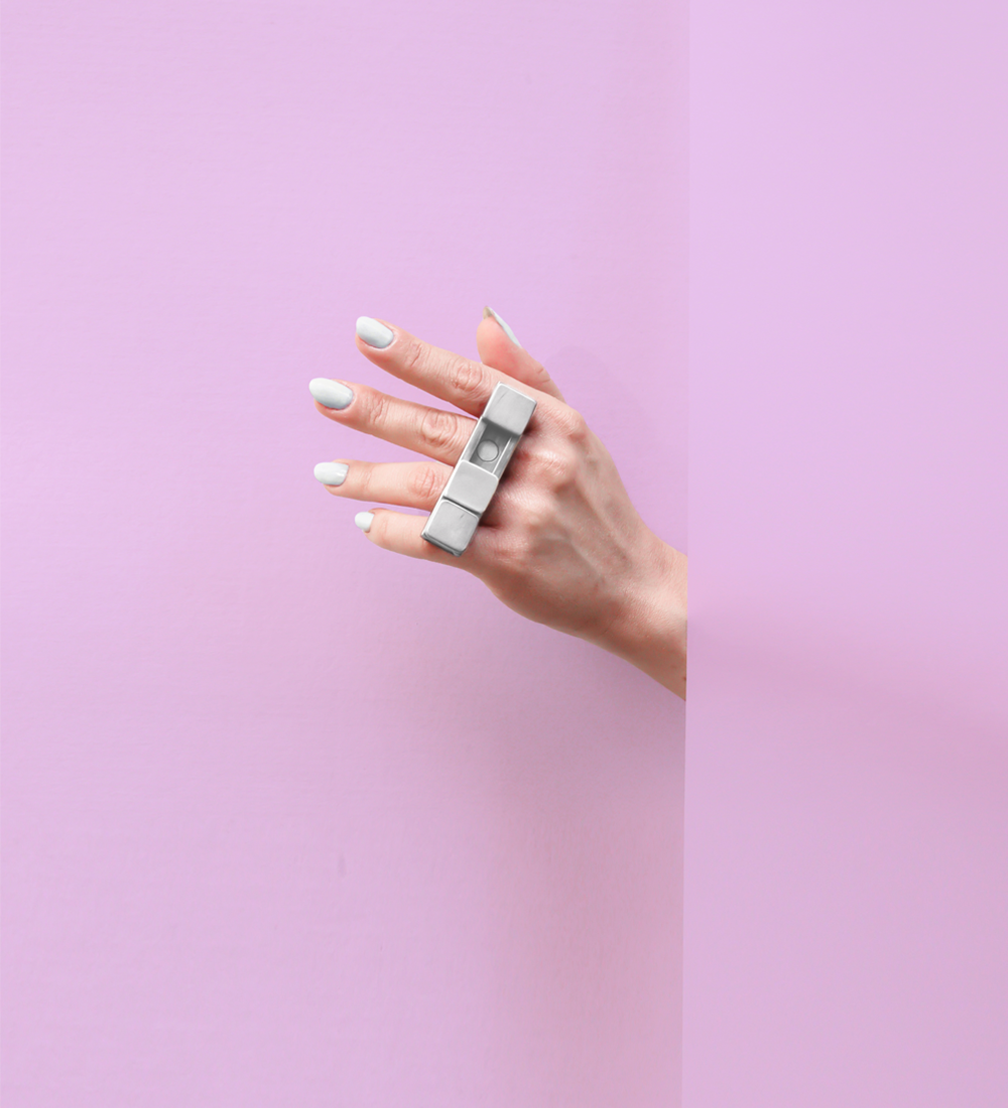 Design by Liene Cīrule, photo by Dita Deksne
Finishing her Bachelor's studies at the Art Academy of Latvia's Product design programme, Liene Cīrule has created rings that help overcome stressful everyday situations. The silver-plated brass jewellery Mierrīks fulfills not only an aesthetic, but also a functional role, offering an outlet to the wearer's anxious energy.
Mierrīks is a paraphrase of the popular pocket-sized stress-relief objects, also known as fidget tools, which were originally marketed to children and young people. Although fidgeting and twiddling with various objects is more common amongst children, adults have also started to use fidget tools to reduce stress.
The collection Mierrīks consists of three rings with moving surfaces and magnets embedded in their bases. This gives each ring its own variation of movement and fidgeting options — sliding, rotation or keys. «Mierrīks is designed for everyday use for people with anxiety or a wish to replace a nervous habit, such as nail biting or hair twirling,» explains the author Liene Cīrule.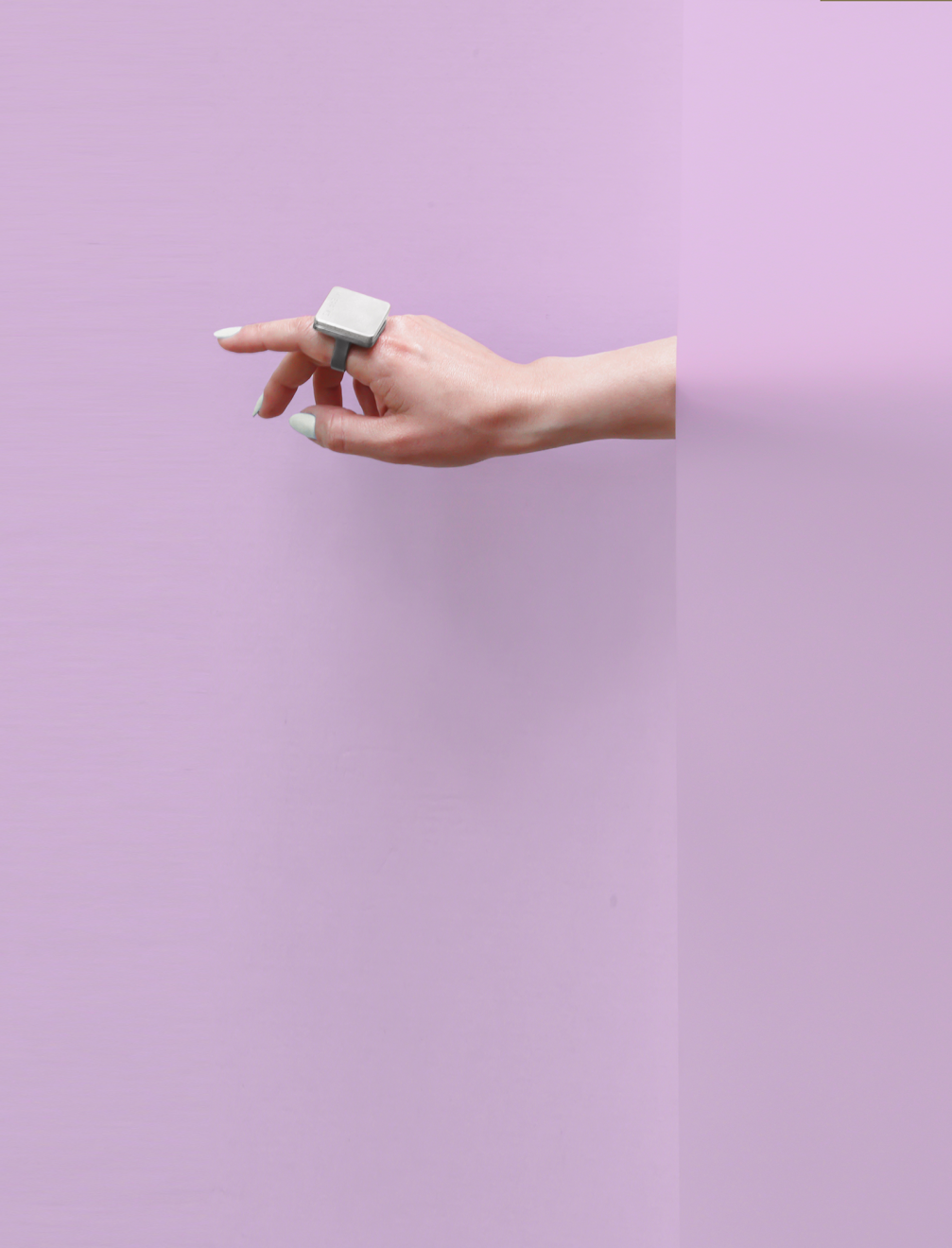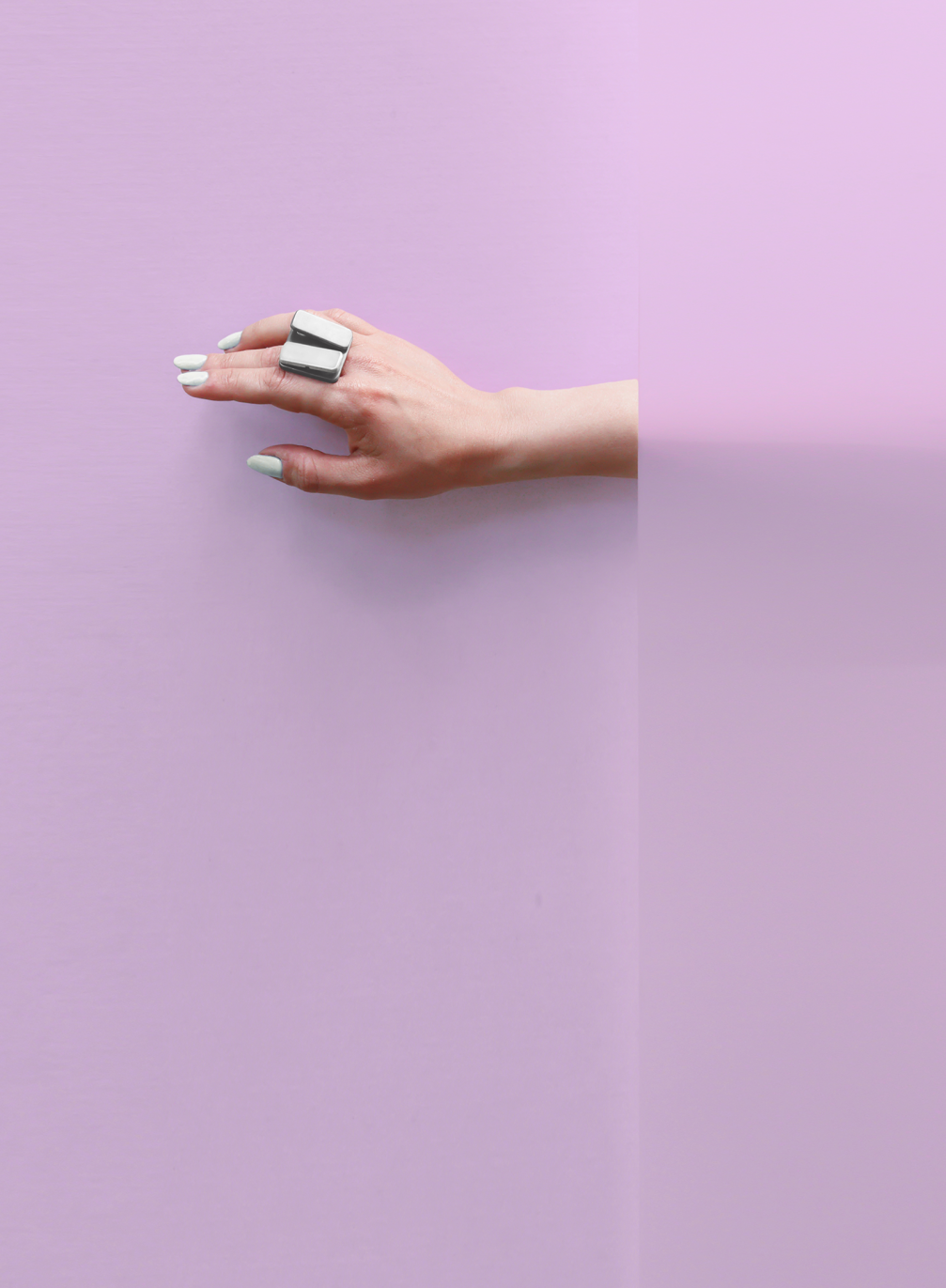 The design of the rings is minimalistic and unobtrusive, despite their massive size. By integrating a fidget tool into a piece of jewellery, fidgeting can be done in an inconspicuous, harmless and always accessible way. The author has plans to develop the product further and is currently experimenting with other types of fastenings, surface sizes and shapes.
Liene's bachelor thesis supervisor at the Art Academy of Latvia is lecturer Māris Mortukāns. You can see the rest of the projects at the Academy's virtual gallery.