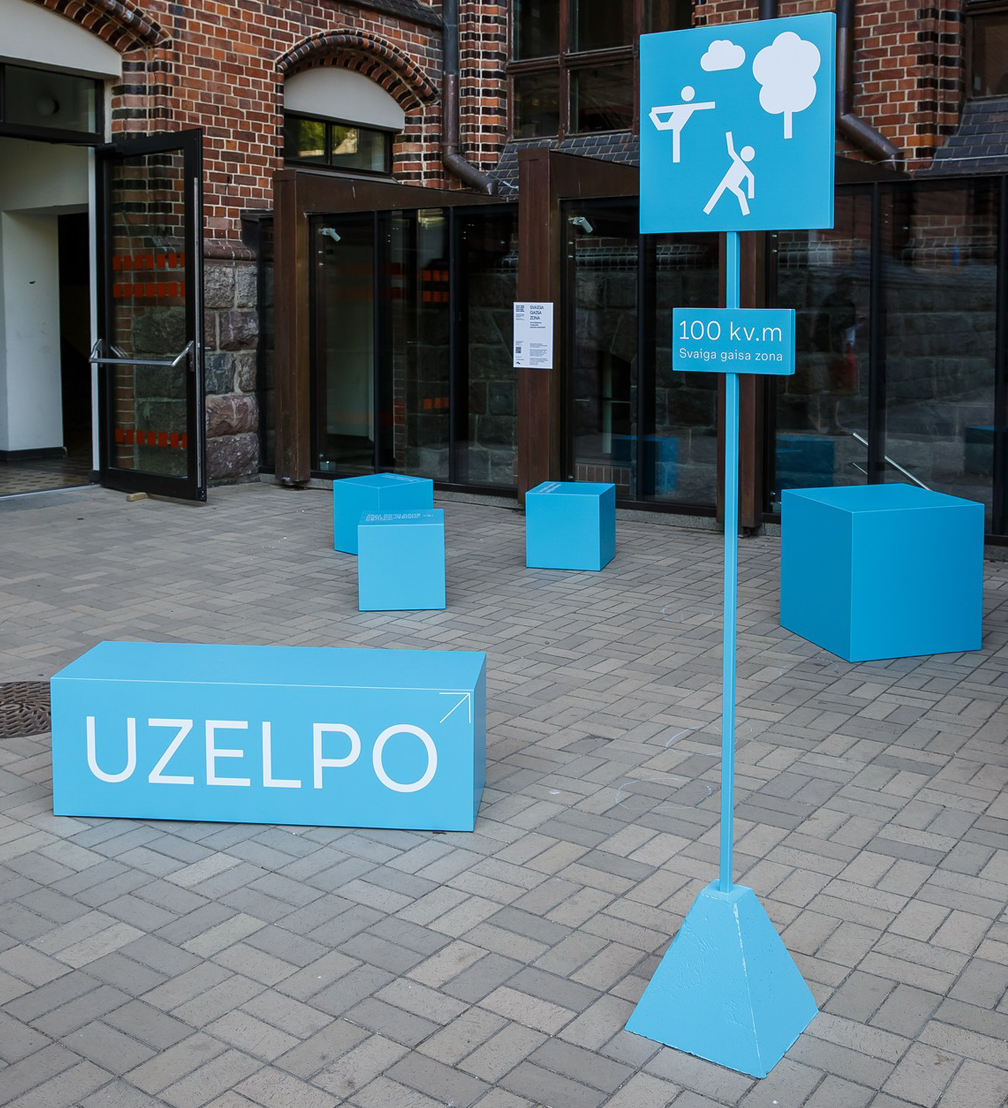 For her graduation project in the Interior Design Department of the Art Academy of Latvia, Sabīne Vārtiņa has created a series of spatial installations about discrimination in the public spaces of Latvia. Her work focuses on accessibility, non-compliance with smoking restrictions, non-ergonomic space and gender-segregated restrooms.
The Bachelor's degree project Space unites. Space shapes. Space separates. Space sorts is a witty provocation that makes one see and feel the discriminatory factors of public spaces and develops empathy for different groups of society by placing five spatial objects in and around the Art Academy of Latvia.
The installation Form or Function? has brought wider public attention, as it appears at the main entrance of the Art Academy and questions whether access to public buildings is handled formally or substantively. It is particularly topical, given the more than a decade long litigation between the Academy and the association of persons with disabilities and their friends Apeirons about the accessibility solutions in the new annex of the Academy. Some of the renovation funding was allocated from European Union funds with the aim of ensuring people with disabilities can study at the Academy, but Apeirons has detected over ten violations of accessibility standards in the building and stresses that accessibility solutions have been implemented only to «check all the boxes» rather than to meaningfully improve access for people with disabilities.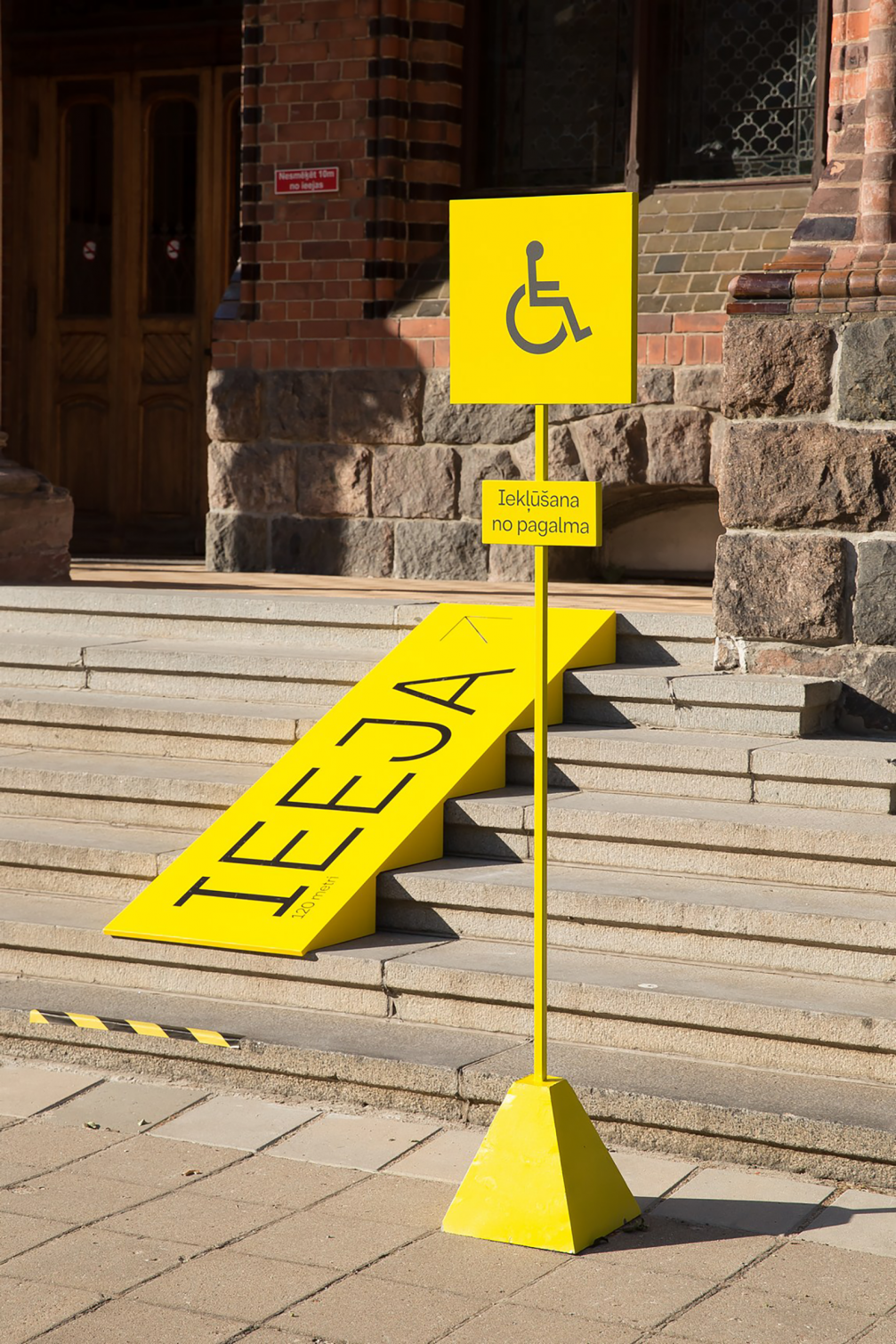 «Accessibility solutions in public spaces are often uncomfortable and humiliating. Asking people for help, obstructing the flow of people and being in the spotlight are just some of the emotional barriers that are hard to break. It often results in staying out of the public building and out of the society altogether,» the graduate  Sabīne Vārtiņa comments on the installation Form or Function?. The objects encourage people with no functional disabilities to step into the shoes of a wheelchair user and to see public space through the lens of accessibility.
The installation Fresh Air Zone, which focuses on breaking smoking restrictions in public spaces, is located in the courtyard of the Academy. The modules, that can also be used as benches, feature citations from conversations with people for whom cigarette smoke is particularly harmful, thus raising smoker's empathy for non-smokers.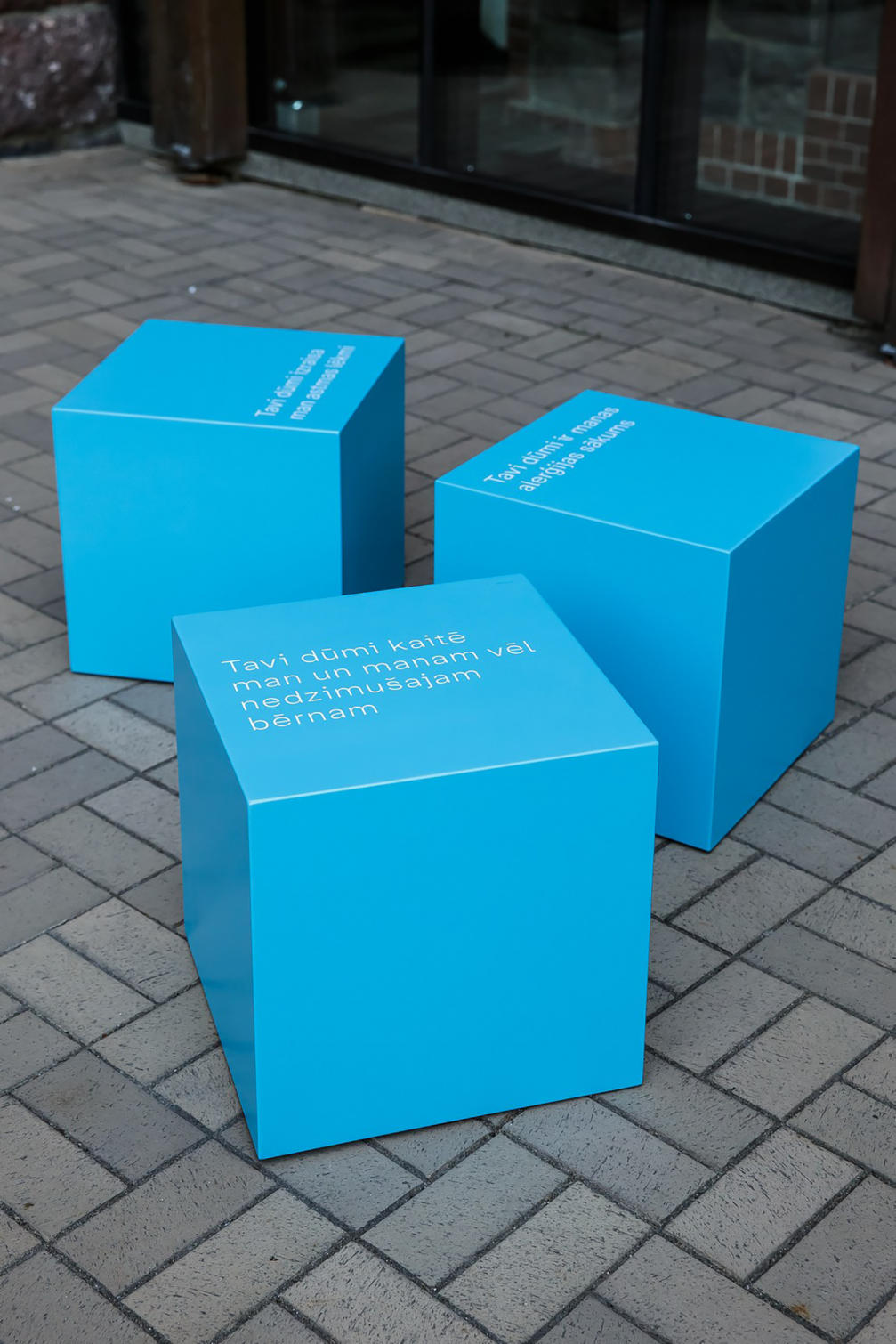 Two installations are located in the Academy building: System of Convenience and Value, which addresses gender-divided restrooms that discriminate against transgender people, and Friend or Foe? that speaks about the impact of light, sound and air quality, as well as furniture ergonomics, on people with physical and mental illnesses.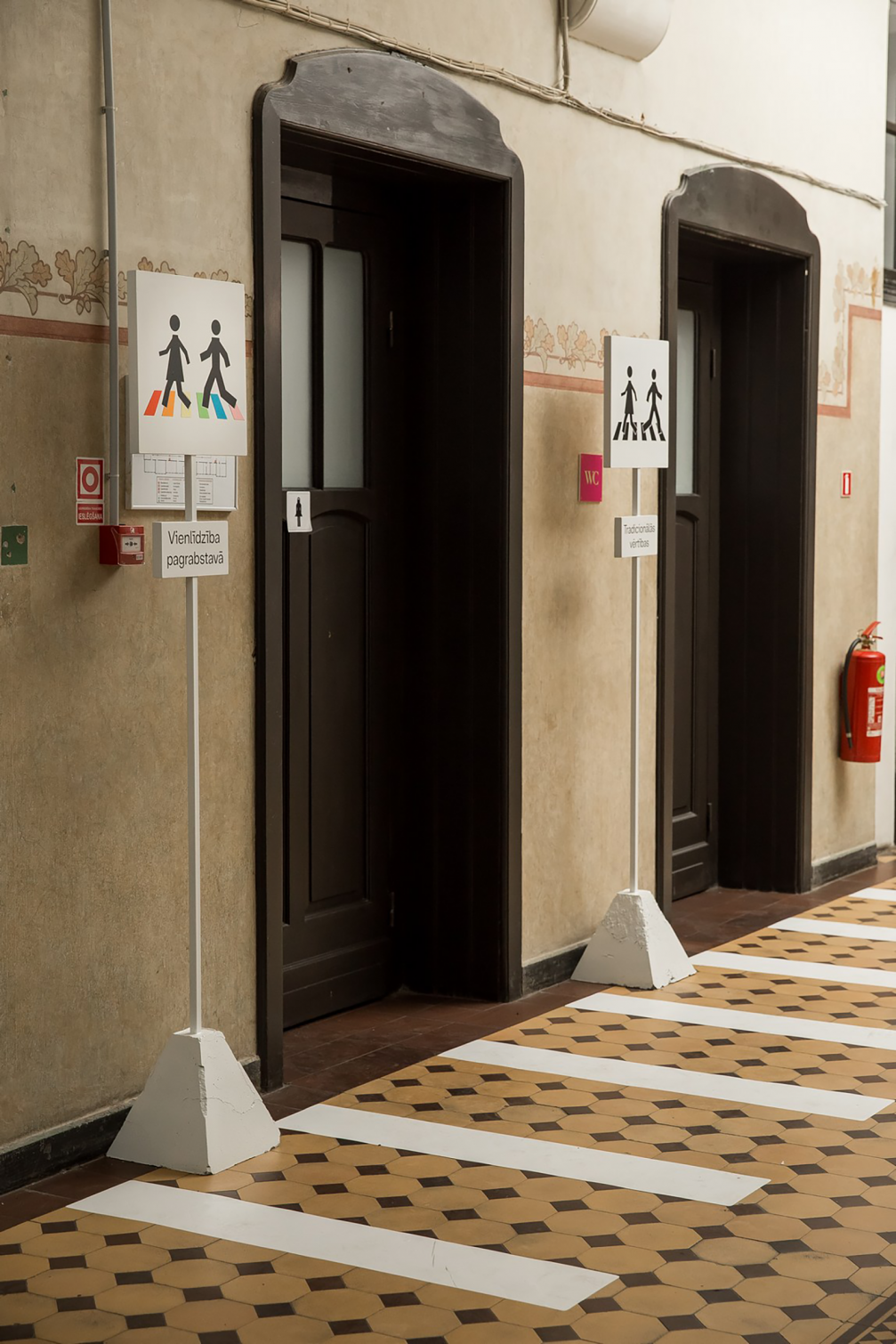 Sabīne's Bachelor's thesis supervisor at the Art Academy of Latvia is architect Ieva Lāce-Lukševica. You can see the rest of the graduation projects at the Academy's virtual gallery.