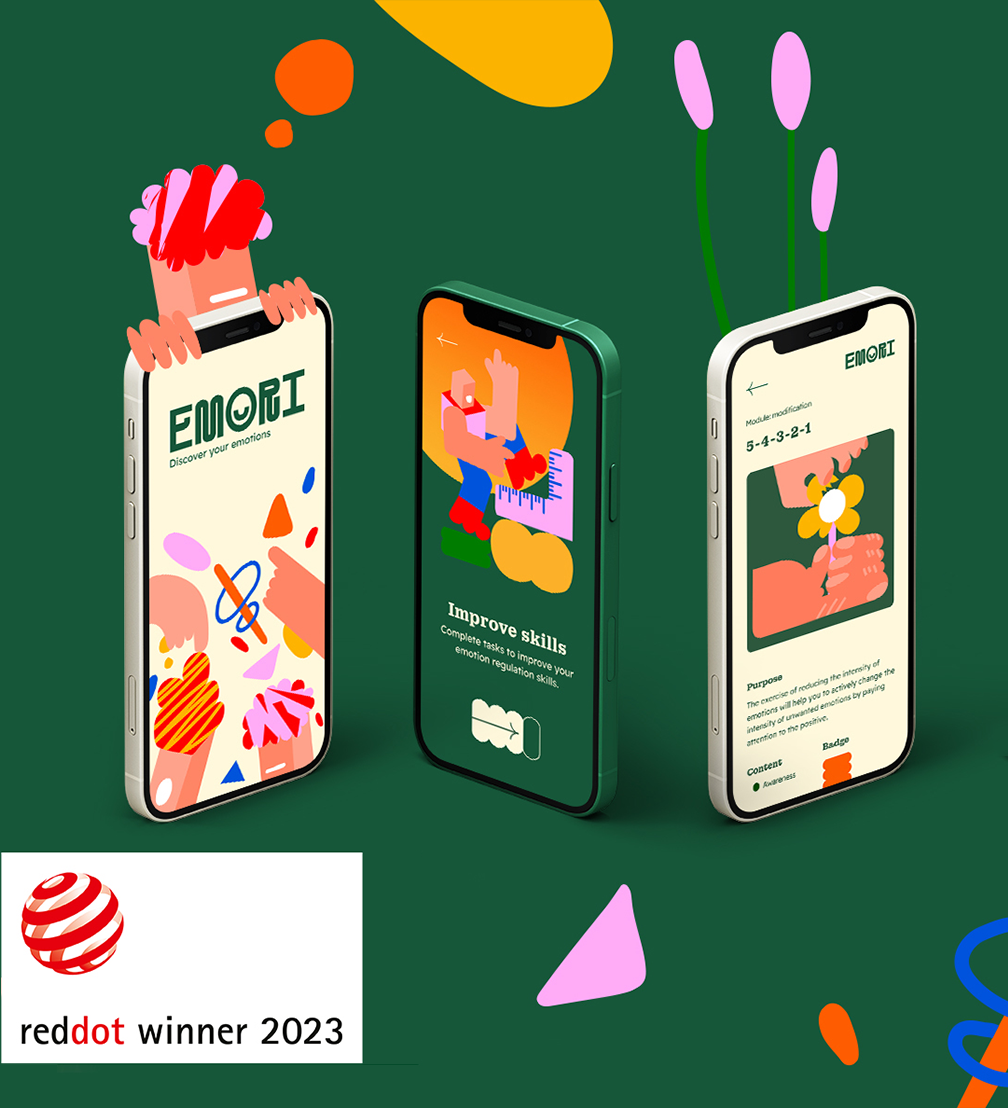 Image by Ričards Znutiņš–Znutāns
The mobile self-help app for emotional wellbeing, Emori, which was created through the cooperation of students and teachers of the Art Academy of Latvia, Riga Stradiņš University, and Ventspils University College, has won the Red Dot Design Award in the Brands and Communication Design category. 
Stories Editorial September 20, 2023
The Emori app lets its users evaluate and identify emotion management or regulation skills, which the user can improve with tasks based on psychological or artistic methods. With the mood monitor included in Emori, it is possible to learn to recognise emotions and name them. At the same time, the app can also serve as a research platform that allows to obtain and analyse data on the emotion regulation skills of its users. The content of the Emori app is clinically approved and empirically based. Healthcare professionals, as well as design practitioners and emerging professionals were involved in the creation of the content, and potential users were involved at every stage of the design development.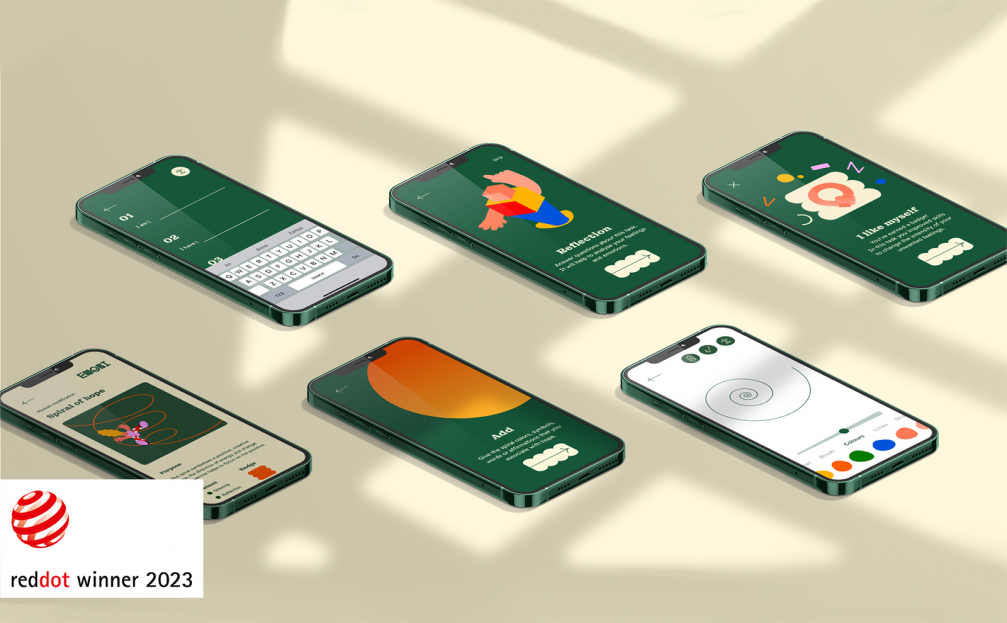 Winning the Red Dot Design Award is a significant achievement of interdisciplinary university cooperation in Latvia, and Emori is the first project of its kind to receive a design award of this calibre. Three universities, their teaching staff, and students cooperated in the project. The Art Academy of Latvia was represented by lecturers Liene Jākobsone, Barbara Ābele, Matīss Zvaigzne, and Markus Rožkalns, as well as Functional Design students Džūlija Ekuse, who created process and interactive design, Dārta Galiņa — UX/UI design, Ričards Znutiņš–Znutāns — illustrations and brand, Sandra Sugako — conducted content research and testing. Professor Kristīne Mārtinsone and lecturer Inese Paiča, as well as students of the Master's study programme Art Therapy Maruta Linuža and Inga Iejava worked in the Riga Stradiņš University team. The content development of the app is currently being continued by Elīna Ieva Smule, a PhD student in the Psychology programme. Ventspils University College lecturer Karīna Šķirmante and programming student Jānis Vīksne developed, prototyped, and tested the software of the Emori app.
You can read more about Emori here.