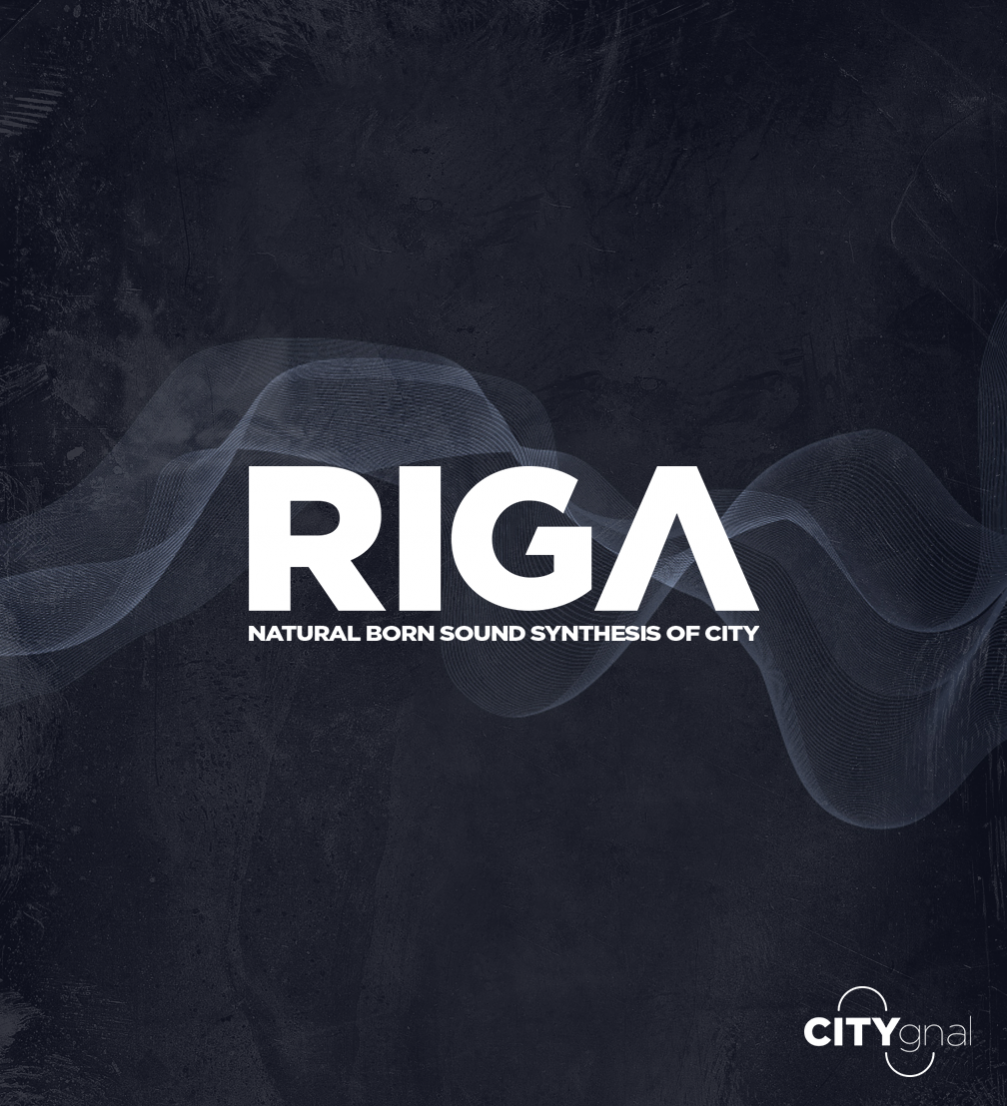 Illustration — Jānis Godiņš
Graphic designer Jānis Godiņš and musician Dāvis Putāns spend their spare time recording urban sounds and sample them, creating musical pieces. The project has been given the name «Citygnal», and those are not the experimental crackling noises you might think of, but rhythmical and enjoyable compositions.
Jānis explains the origin of the project: «We were inspired by Steve Reich's «City life», which samples sounds of the streets of New York, as well as Moondog's experimental work, which was created while he lived on the street and transformed what he heard there into music. So we thought of creating a musical piece out of only those sounds that anyone can hear in the public spaces of a city, without using any musical instruments. The challenge was to make a complete track, perceptible even for a listener who is not aware of the context.»
Riga's street sounds were recorded in the summer of 2012, using a stereo microphone, then edited and sampled. The samples are used in two ways: 1) keeping the specific urban environment recognisable, for example, traffic light signals at the intersection of Merķeļa and Kr. Barona street, bells of Riga City Council, public transport, Riga bus station's background noise, horns of a train etc.; 2) creating a new synthesis of sound from the recordings, for instance, bass simulation using the sounds of a lift in a block of flats in Imanta. The rhythmic parts are made of what can be heard on trams, ATMs' beeps, melodies of doorphones, the fountain near Riga Congress Centre and other sources of sound.
«Citygnal» future plans are to create a series of tracks made of recordings from different cities worldwide, and publish it digitally in order to show that the ordinary can always be transformed into a new form. «It is important to find the specific sounds of each city and put them together into a unique musical piece. The next track of the project is going to be made by sampling New York's street musicians,» tell the authors. There are also plans to work on a live performance for festivals and other events.
Making of the recordings in Riga