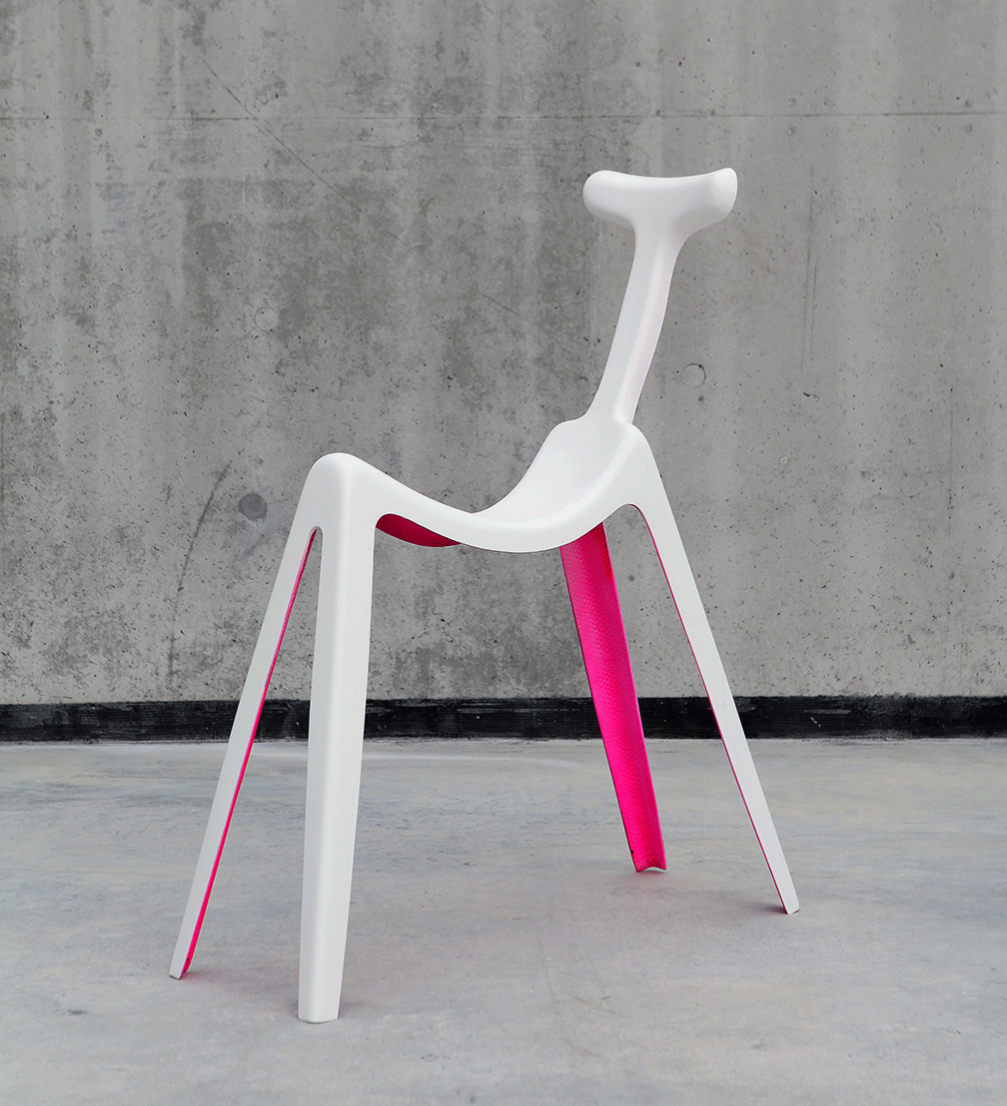 «Kragis. The Viking Chair» by Raimonds Cīrulis. Photo — Mārtiņš Cīrulis
While visiting the «Design Isle» exhibition, our attention was caught by the newest creation of the designer Raimonds Cirulis — slender seats in bright colors. It is a series called «Kragis. The Viking Chair», which interprets ancient Latvian and Nordic design traditions in a contemporary form.
Raimonds Cīrulis works with basalt, carbon and glass fibres, which makes it possible to create plastic shapes and very light objects. The chair weights only 1 kg and it is easy to stack them one on top of other. The surface finishing is pleasingly soft and resists scraping. Raimonds declares that «the quality is on the level of Lamborghini». The chairs are brightly coloured and their inside can have a different colour coating than the outer surface, depending on customer's wishes. Although the chairs are unusually slim, they are highly comfortable for sitting both sidewards and astraddle, of that we can assure.
When asked how the chair earned its name «Viking Chair», Raimonds explains: «Try to jump up from a low chair when you need to defend yourself! It's a real warriors' chair! Its Nordic simplicity also plays a role.»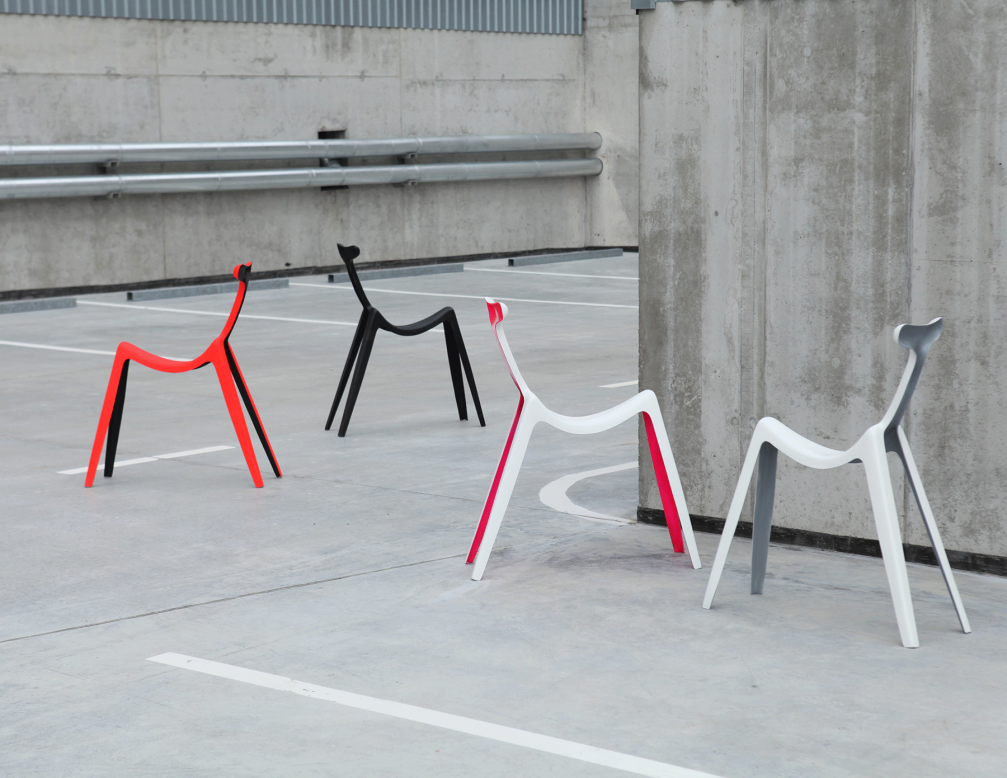 Only 250 copies of «Kragis. The Viking Chair» will be available for purchase, 50 of which are reserved for Latvian buyers, the rest — for international shippings. Every chair is signed by the designer and marked with a number and the client's name. The first chair was sold for 200 USA dollars and it is planned that the price of every next chair will increase by 20 dollars. As to that the price of the last chair will be 5180 USA dollars. 10% of the price the designer donates for promotion of Free Tibet.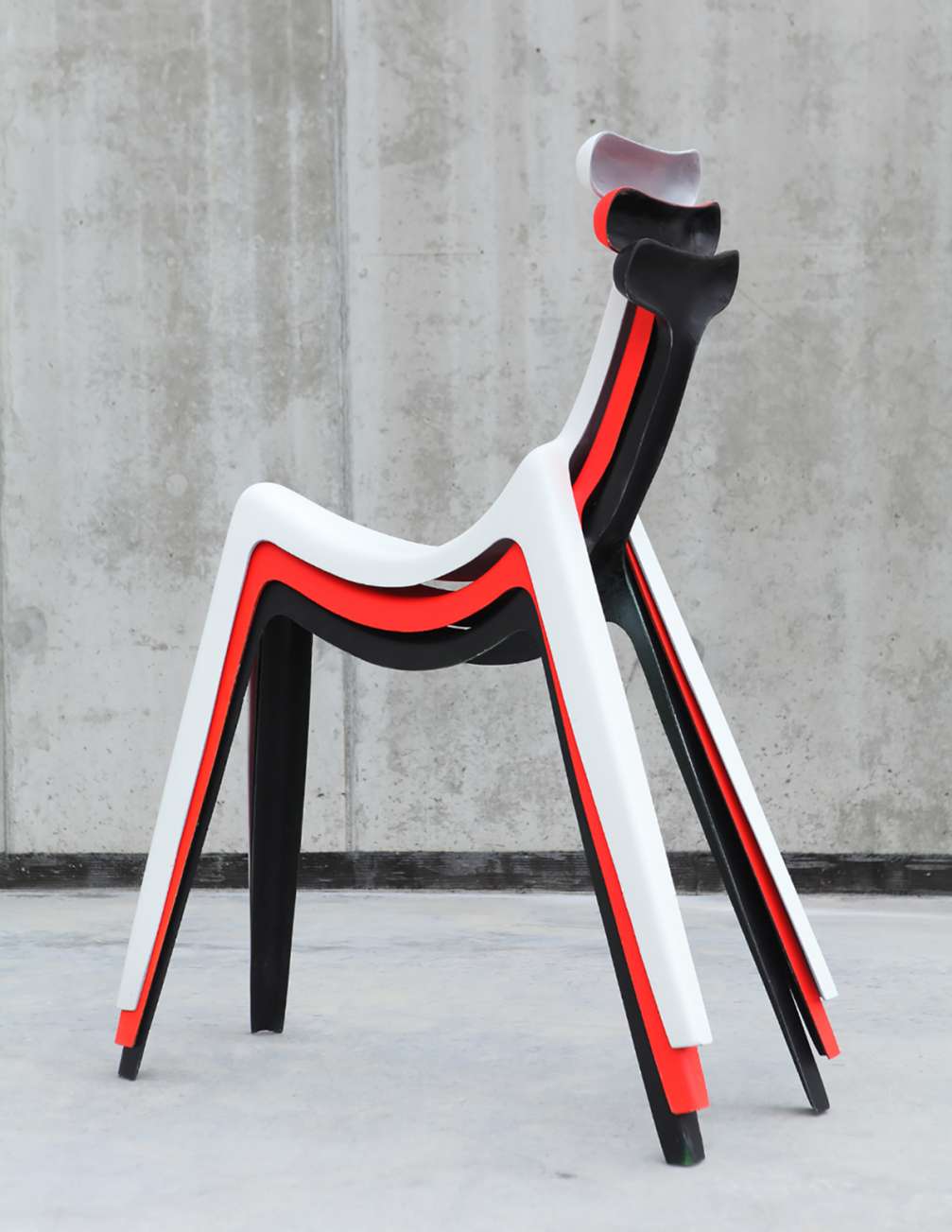 In the near future the Viking chair series will be complemented with a tabouret and a bar stool. Inquiries should be arranged personally to Raimonds Cīrulis — rcirulis@gmail.com