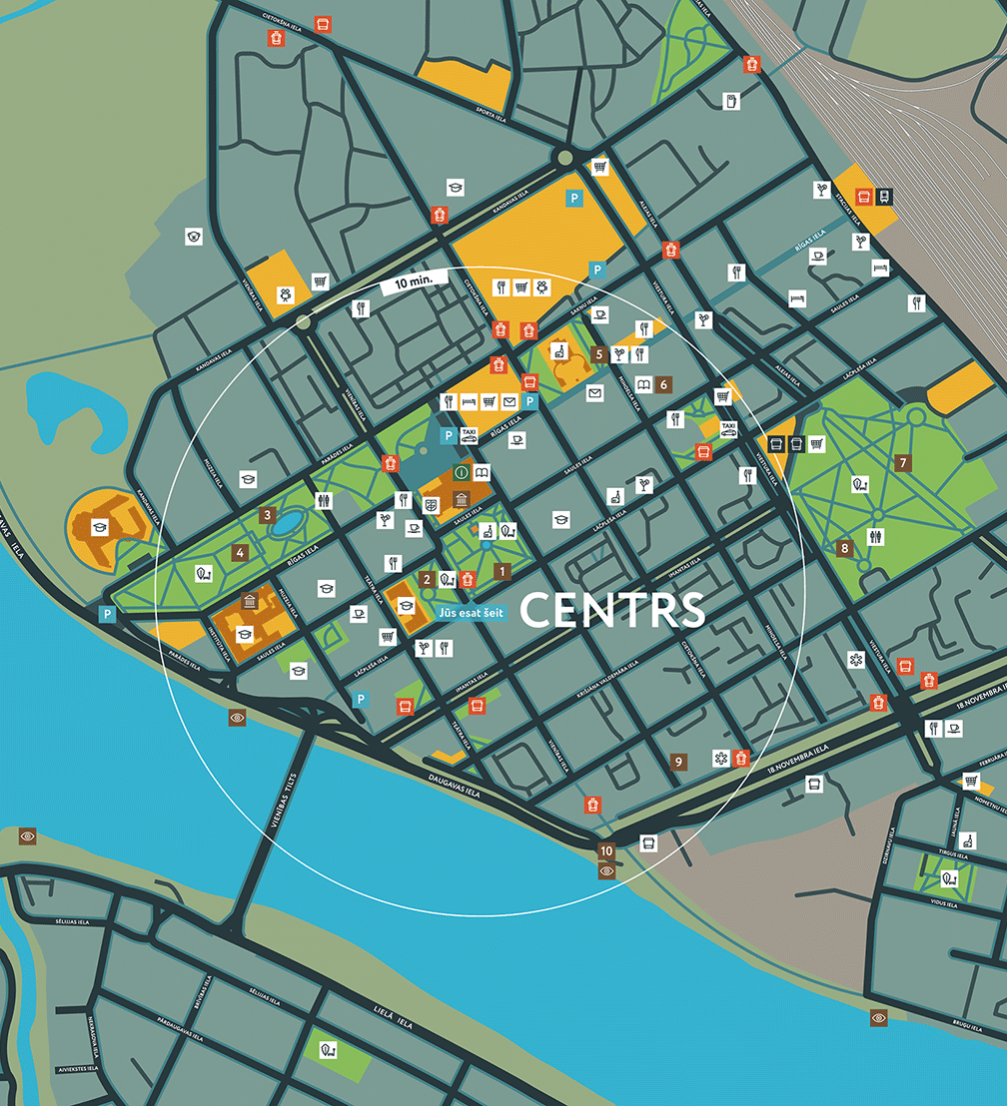 Daugavpils' wayfinding system, 2013
In the Annual Design Award 2013 exhibition in Kipsala we noticed several interesting works. One of those was graphic designer's Anatoly Vyalikh's proposal for a wayfinding system in Daugavpils. Turns out, it is not the only example of a navigation system designed by him.
Parallel to his day job, Anatoly studies graphic design in a distance learning master's programme at the University of Hertfordshire in the UK. The study process is organised through e–mails and the university's network StudyNet. The teachers provided freedom in choosing a theme for the projects, and Anatoly picked wayfinding systems, because his interest was drawn by the possibility to solve problems that are not just visual decorating, but can change cities and help people: «You can, for example, create alternative routes for pedestrians by redirecting the flow from congested streets to underused areas, and by that increase safety on the streets, develop urban infrastructure in a balanced way and help local businesses attract more customers. Navigation systems, if made properly, ease orientation and save time.»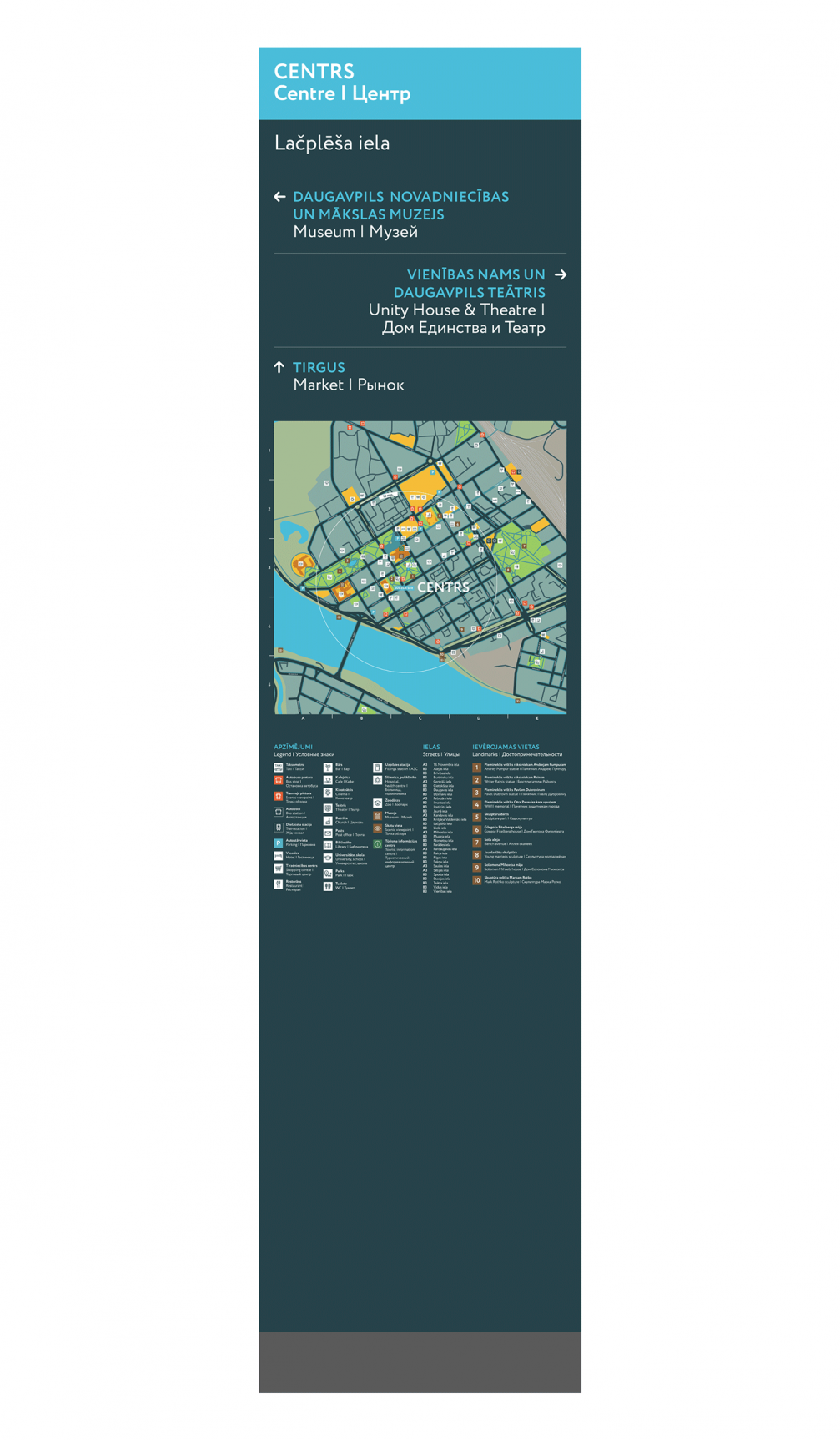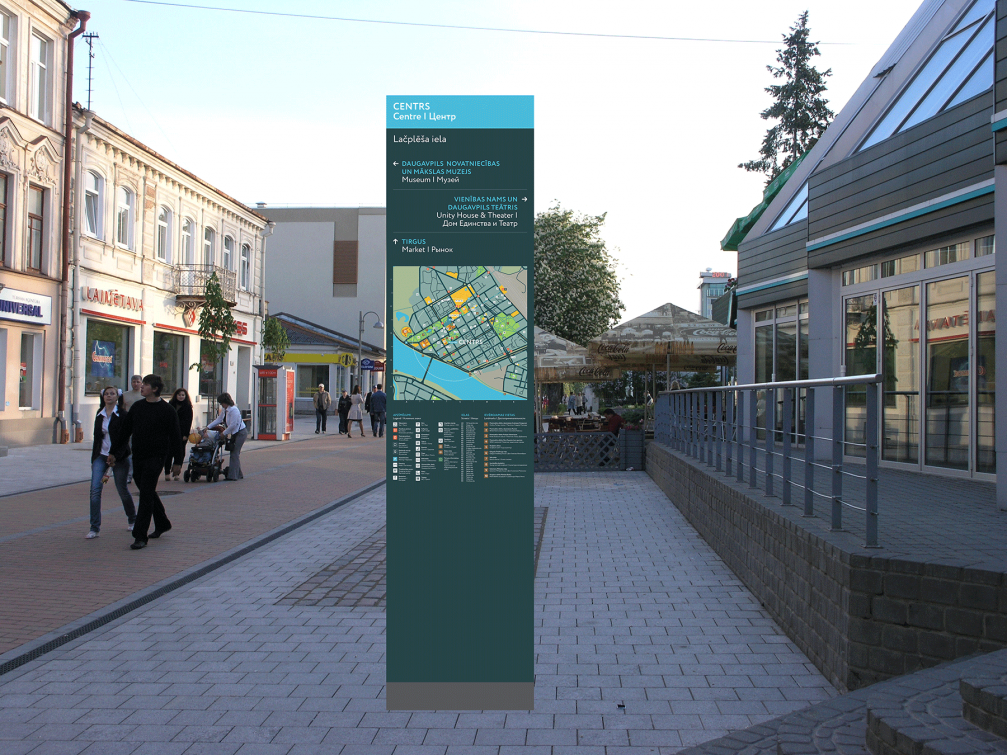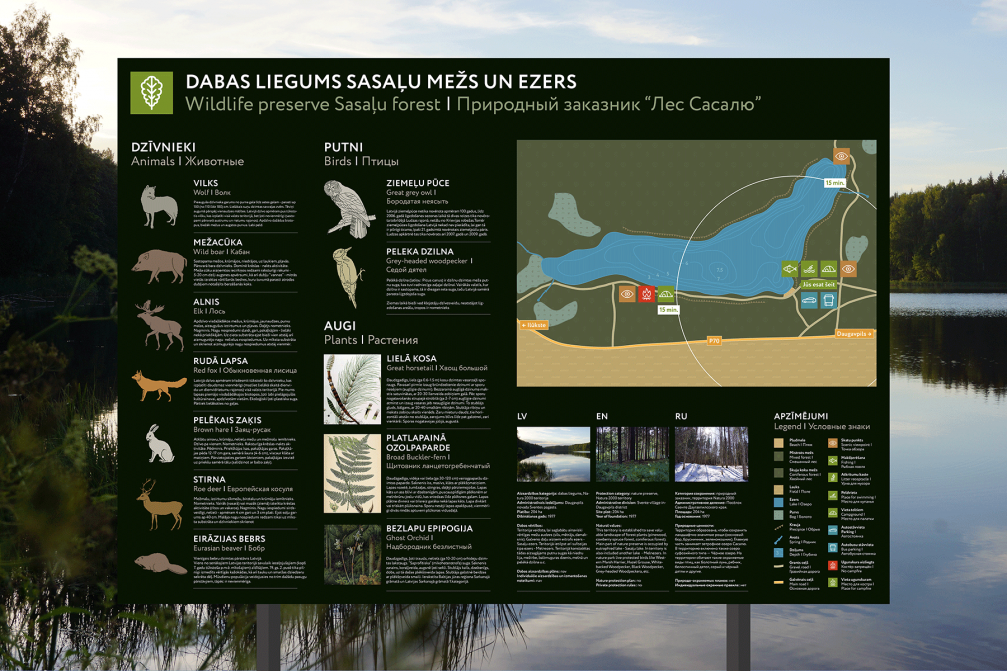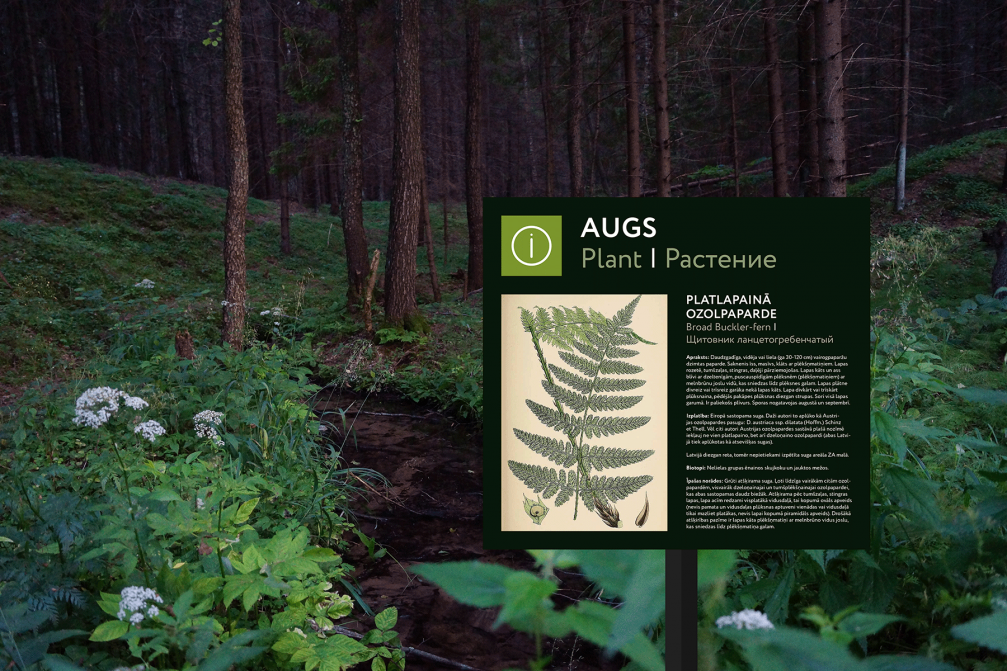 Anatoly tells that, when designing wayfinding systems, it is important to choose fonts that are easily readable from a distance and use OpenType. The signage must be carefully thought–out and modular, so that even very long names don't cause problems. The pictograms should be designed all in one style and intuitive, and the colour choice is not the right place for experiments. Unfortunately, in Latvia and the Baltics there are either no navigation systems, or their quality is low. Anatoly's projects are based in the signage design experience of Great Britain and USA. He hopes that they will draw more attention to wayfinding systems in Latvian cities and perhaps even lead to implementing one.
«When working with signage systems, one needs to be patient and careful, because attention should be paid to a thousand little details. It takes a lot of time and often is not a creative process, but a monotonous job,» admits Anatoly.
More of Anatoly Vyalikh's graphic design work can be found on his portfolio.