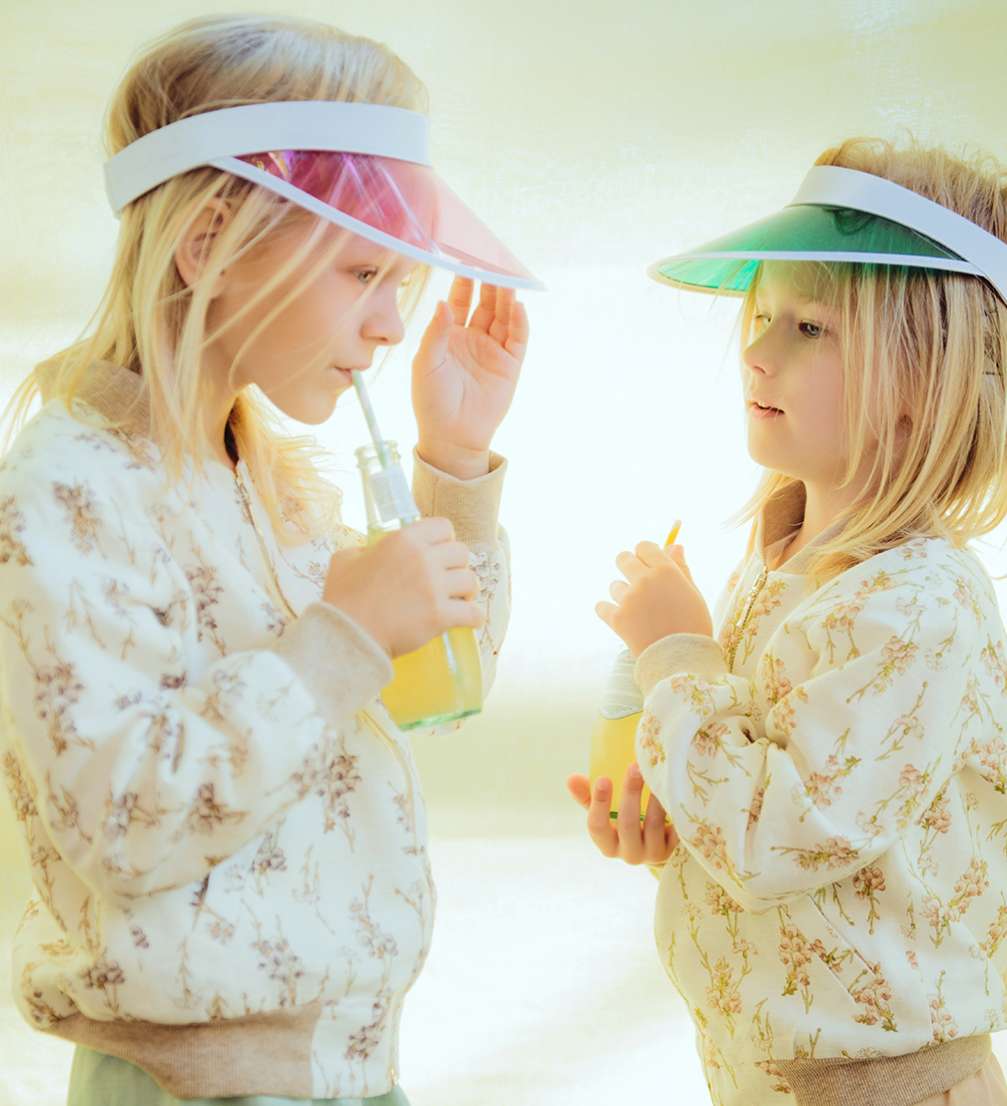 «Paade Mode» 2014 spring–summer collection «Sunday morning». Photo by Aiga Rēdmane
Along with adult fashion brands children's clothing manufacturers are becoming more visible in Latvia. Combining taste with quality has helped the successful ones become recognised abroad and has opened a door for export.
When thinking about fashion for children, we always end up with two deeply rooted truths. The first and more practical one is that children grow quickly, and not a season goes by without realising that the shirt has shrunk up to a bellybutton and that the trousers no longer cover ankles. Kids also tend to wallow in a sandbox and stain themselves with chocolate, which means that there is a constant need for new clothes. The second truth is that parents want to give their children the best and the most beautiful. Local fashion designers offer a wide range of children's clothing that include childishly vivid colour as well as reserved shades, for everyday and for special occasions.
«Hebe» instead of «Hello Kitty»
At the close end of Hospitāļu Street there is a small shop with colourful kittens in the window, and it soon becomes apparent that the «Hebe» cat, which is its main character, is a personality. «Hebe» was created in 2011 by Inga Blumberga with an idea to offer comfortable everyday clothing that would satisfy not only children from when they are born to the age of twelve but also their parents. The special «thing» in each collection is the collaboration with Latvian artists in creating illustrations which are then printed onto fabric. The cats, foxes and planes were drawn by artists Kristiāna Kalniņa, Maija Līduma and Līga Kitchen, who are professional and experienced illustrators.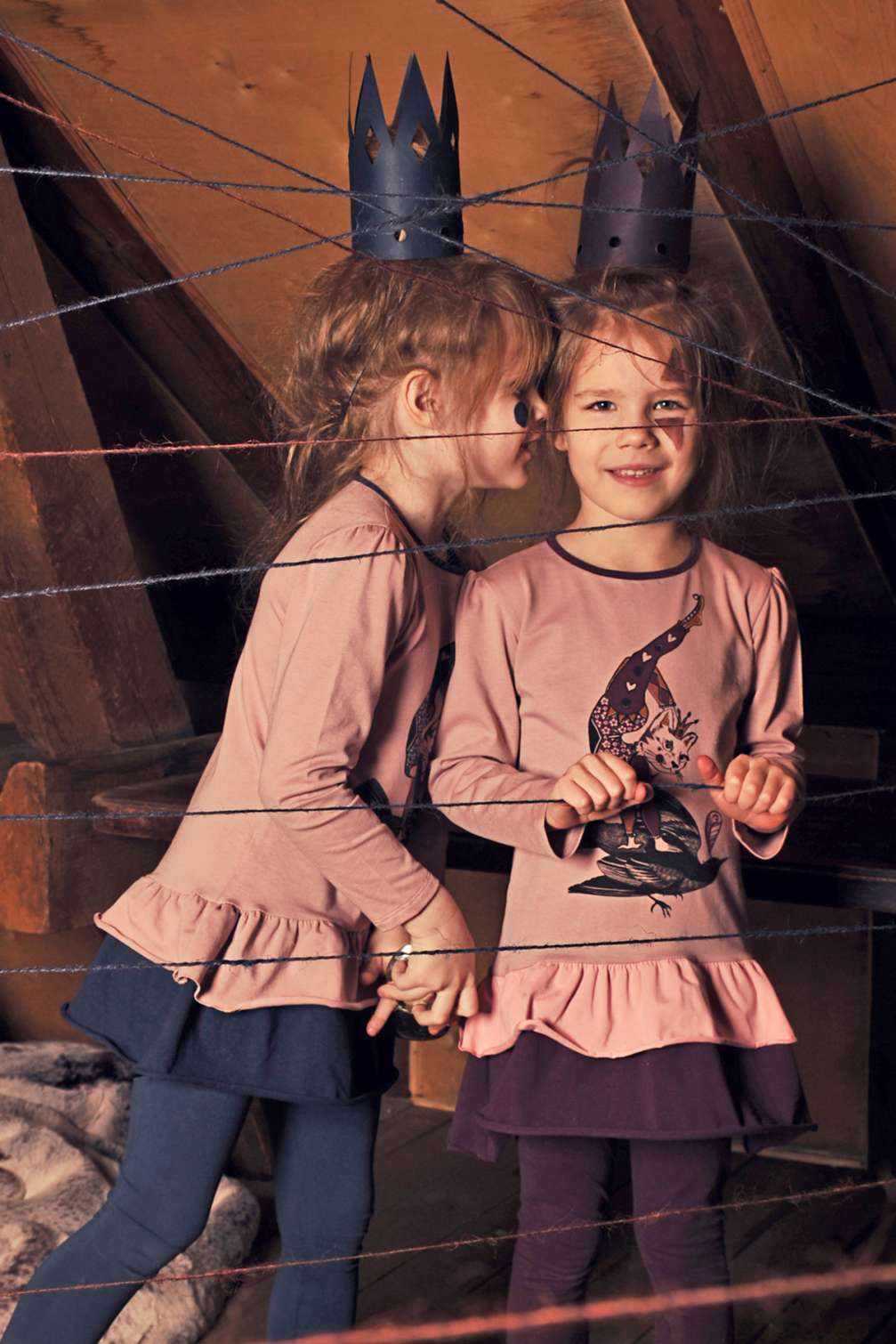 «Hebe» currently has partners in Sweden, Denmark, Finland, Switzerland, Austria, Belgium, the Netherlands, Japan, Russia, Great Britain, and Poland, and there are plans to widen the geography by adding new contacts, shops, and agents. When asked about the biggest lessons learned in business, Ilona Leduskukaine, of «Hebe», revealed that there are quite a few: «First of all, it really takes a lot of effort to become recognised, both in Latvia and abroad. New partners must be found, and regular communication with the existing ones must be maintained. Secondly, we were really surprised how much countries differ by taste — something that goes well in Sweden doesn't interest clients in France, while Latvian customers choose completely different products from those in Scandinavia or the Netherlands. And then we realised how important it is to get through to the big foreign magazines and blogs». Ilona is proud that the brand had featured in the Italian «Collezioni Baby» and the German «Luna». «Hebe» is a regular at international trade expos, for example, at «CPH Kids» in Denmark, , «Playtime Paris» in France, «Pitti Bimbo» in Italy, and «CPM Moscow» in Russia, the case with the latter being that their stand, created with the support from Latvian Investment and Development Agency, received a great deal of attention. «CPM» is the biggest and the most prestigious fashion show in Russia and the CIS, which each year is visited by 16,000 people. It featured such brands as «Leny Tomy Factory», «Aristocrat Kids», «PaadeMode», «BeeKid», «Petra.lv», «Dress Code», and «La'Lina». When asked what makes «Hebe» unique, Ilona gives a simple answer: «Everything we do with «Hebe» is a little different – from design to music played at fashion shows.»
Natural is beautiful
Natural high–quality materials and functional cuts are paid much attention in the products of «Paade Mode», a brand created last year by Linda Raituma. The term «Paade» comes from Latvian «pādes» — a name Latvians used to call their children on the day of baptising. With a symbol of crane the brand clearly communicates the main idea behind the business — ««Paade Mode» makes clothing for people with Latvia in their heart, for people for whom culture is of great value». Traditional motifs appear refined in the design — in knitted braids, and in classic yet contemporary colour shades. Models, many of which bear name of natural elements — «Flora», «Fauna», and «Forest» —, can be purchased for between 35 euros for leggings and 95 euros for a warm coat. «Every child is the best part of the world», says the «Paade Mode» website, and although many adults would be willing to try on the elegant clothes themselves they are created for children from the age of several months to eight years.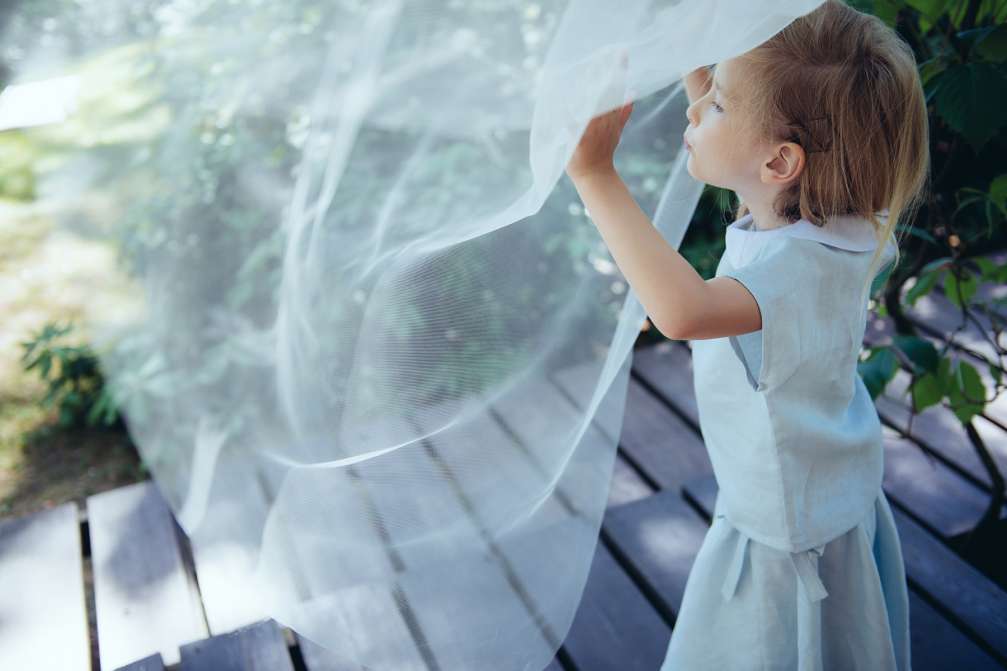 Within the one and a half years since «Paade Mode» exists it has received considerable recognition abroad and acquired partners in Finland, France, Italy, Israel, the Netherlands, China and South Korea. With a support from the European Union and the European Regional Development Fund «Paade Mode» collections are regularly presented abroad. In the upcoming January, the 2014 fall–winter collection will be presented at «Playtime Paris». Getting onto pages of magazines is a matter of prestige — «Paade Mode» has been noticed by a number of blogs, as well as such leading international children's and lifestyle magazines as «La Petite Magazine», «Papier–mâché» and «Milk».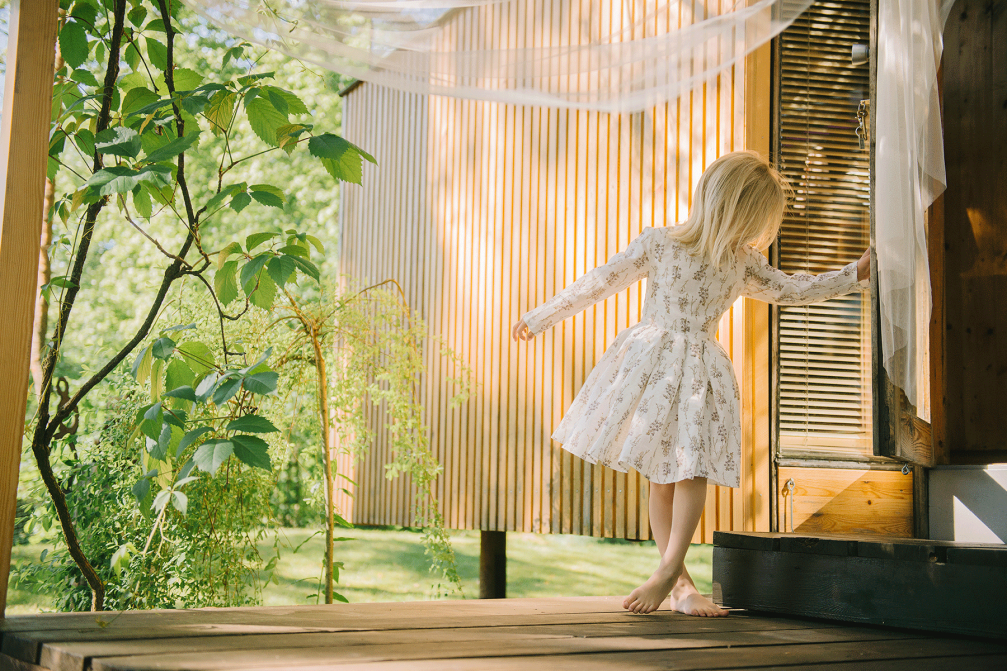 Family business
Clothing from natural materials — ecological cotton, milk cotton, and bamboo fabric — is what makes «BeeKid» special. The collections, which are produced in Latvia, are characterised by functionality and comfort. Purple, ivory and bluish stripes and bees, which decorate the fabric, is an idea by Renāte Zandersone, the designer and leader of the brand. The products developed under «the concept of the unity of the Latvian family» since their inception in 2010 have gained access to markets in the Baltic States, Japan, Russia, the Netherlands, the United Kingdom., Germany, and the U.S. Reminding with their stripes something of the icon of children's fashion «Polarn. O. Pyret», «BeeKid» takes pride in their playful yet maturely traditional Nordic design. In addition to bodysuits, tops and other everyday items the brand also offers leggings, dresses for moms, and cardigans and hoodies for both parents.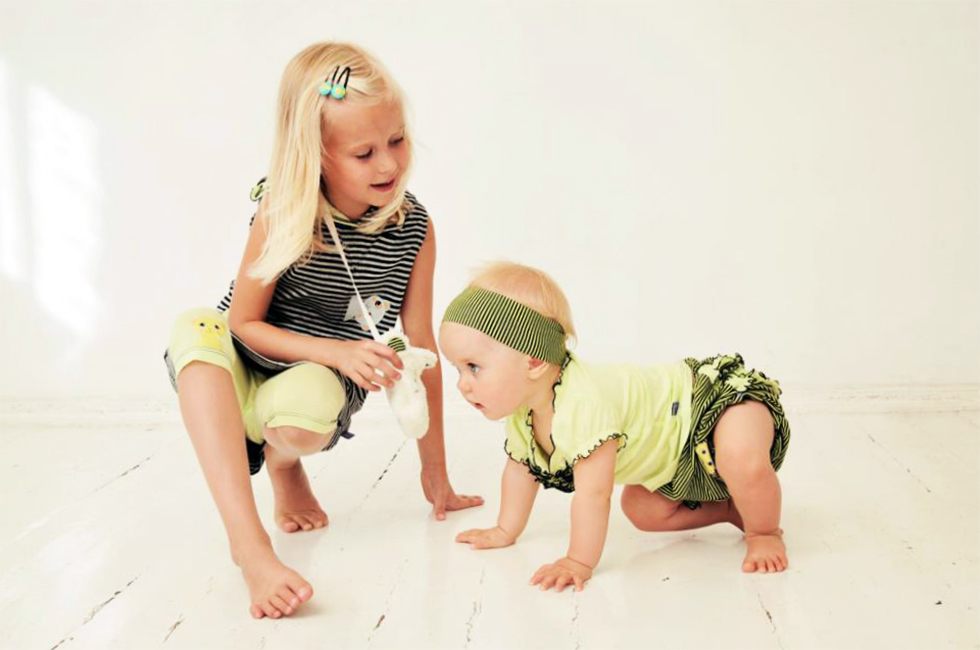 Inherited elegance
The beginning of the brand «Aristocrat Kids» can be traced back to the establishing a brand «Cherry Blossom Kids» five years ago. Each collection had two parts — «Colorlicious» and «Aristocrat».  The manager Dace Zvirbule reveals that initially it was planned to develop only «Colorlicious» — an easy and cheerful middle–ground brand for kids —, but the solemn and «aristocratic» design was praised the most. In January this year, «Aristocrat Kids» was founded on the existing basis but with new quality. Just like each new collection continues the previous one with a new tale, the clothes are made to last from one generation to the next. The manufacturer uses silk, cotton, cashmere, wool, and other high–quality materials. Their aim is to make possible the tracking of the origins of the fabric with each new collection. This year they established a partnership with a Latvian sheep farm in order to be able to follow the quality of merino wool from its origin through processing to the end product. The eleven–person team behind «Aristocrat Kids» is socially aware people — the brand is involved in such projects as «Labie bērnu gardumi» and «Saulainas Dienas», under which special T–shirts were designed and all the income had been donated to the Children's hospital. At the same time, they have begun conquering such foreign markets as Russia, Italy, Norway, and the Netherlands.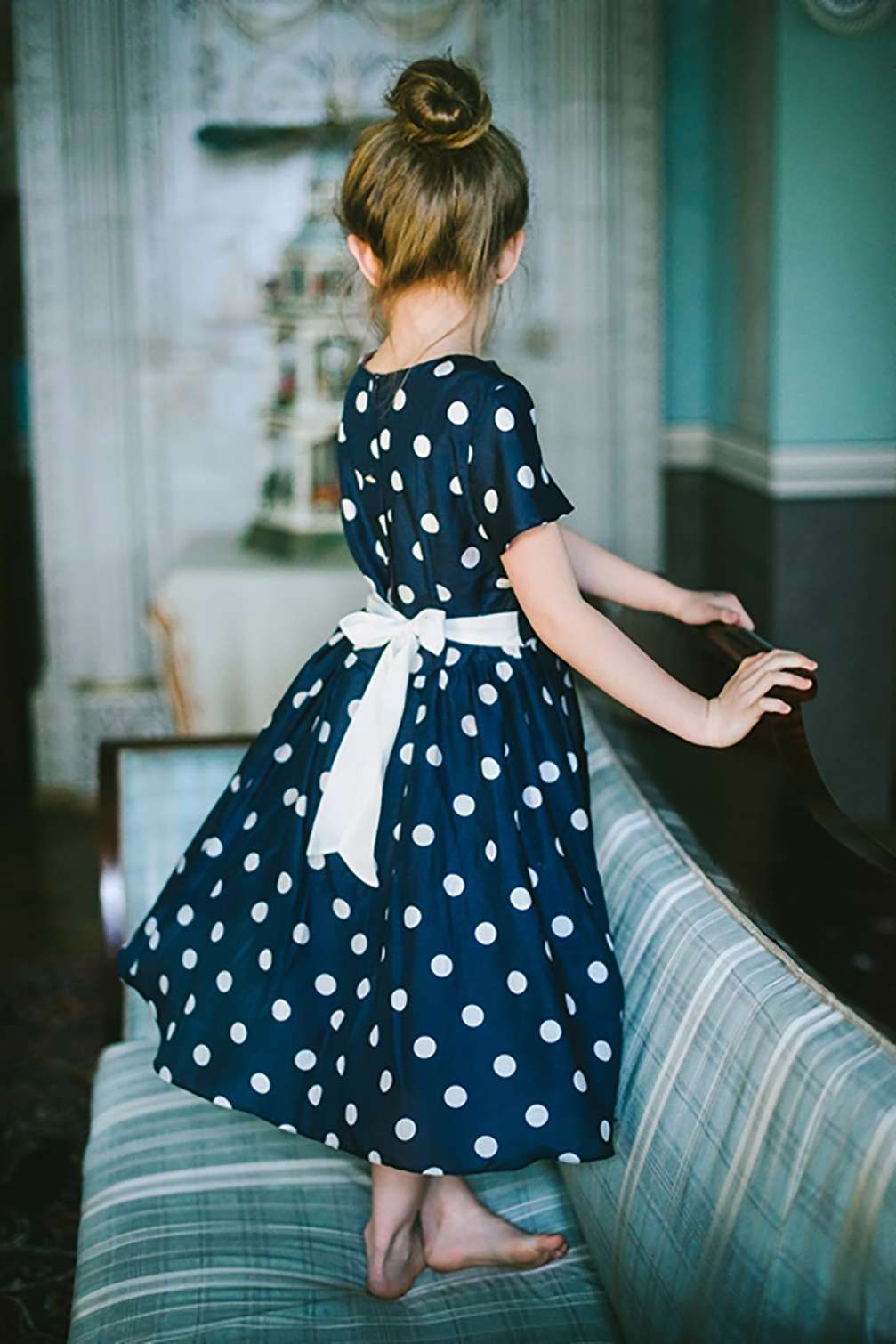 «To take a deep breath,» says Dace when asked about the biggest lesson learned from the business development, «It is important to able to count to ten or even a hundred, if circumstances demand it. Everything has its right time and nothing can be missed in this lifetime.» Long–term thinking is the key to a successful business.