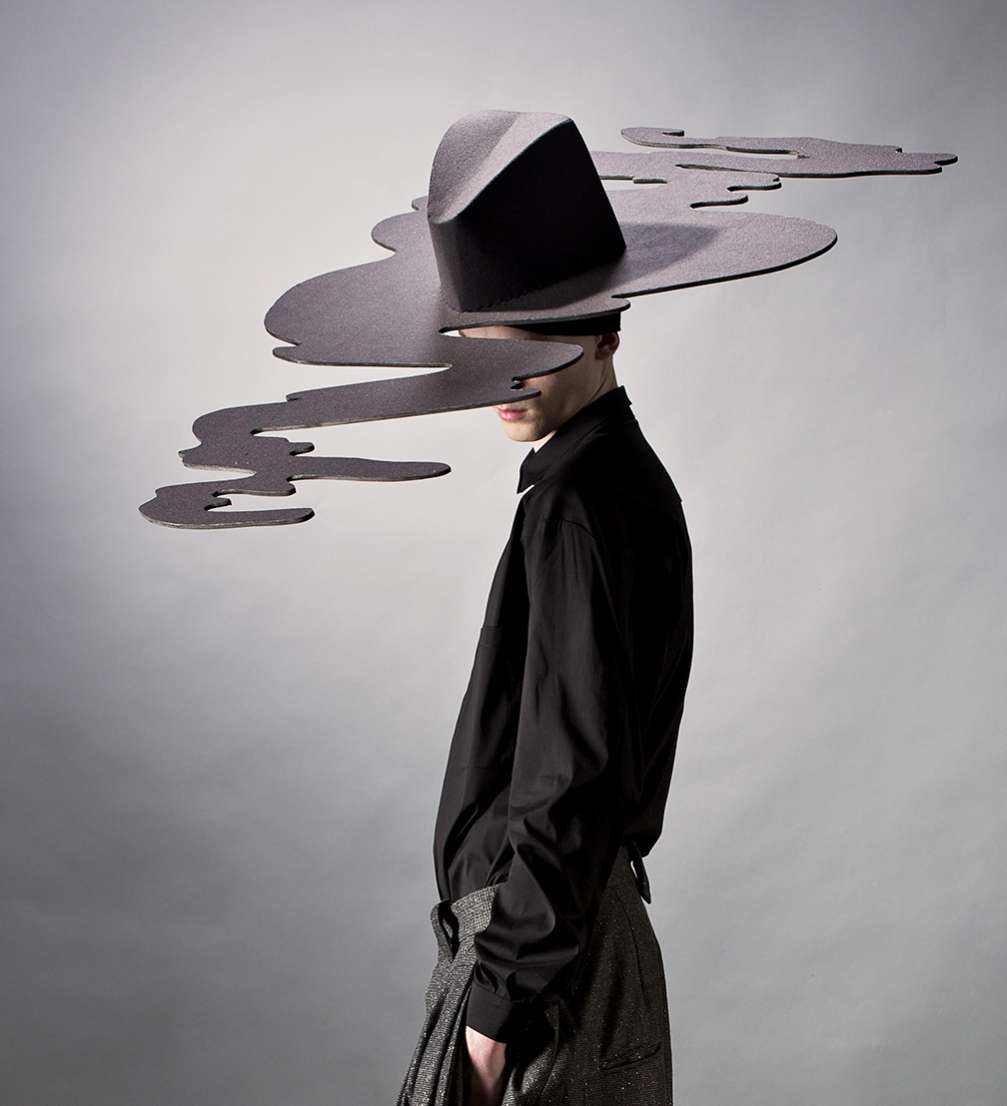 Photo by Vladimir Svetlov
Designers Rolands Pēterkops and Mārīte Mastiņa–Pēterkopa of the duo «Mareunrol's» have gone to Paris to show their 2014/15. autumn–winter collection «Tenant / Fieldwork Nº2» at the Men's Fashion Week. It can be found at «VALD agency's» showroom, starting from today to January 21. The clothes are complemented by hats, winding as smoke around the tenant's head and giving him a silhouette of a mysterious cowboy.
«Mareunrol's» collections are like sequels to two thematic lines: «Episodes» react to a current mood in Latvian society, but in «Fieldworks» the designers go deep into topics that resonate with their personal interests.
The story of «Tenant / Fieldwork Nº2» is about a man who comes home after another ordinary, boring and tiring day he has spent at work. After entering the stairwell he decides not to take the elevator, but goes on foot instead. While climbing the stairs he drifts away in thoughts, and the space transforms as well — he finds himself in the middle of a labyrinth, having lost all sense of reality. At the exact moment when he feels completely exhausted, he has to start self–cognition to exit the labyrinth.»
The designers show skilful cuts, which allow for the clothing to be worn in different ways. The fabrics are thick and substantial, arranged in layers. There are many interesting details that help transform the clothes and add playfulness to the sturdy silhouettes.