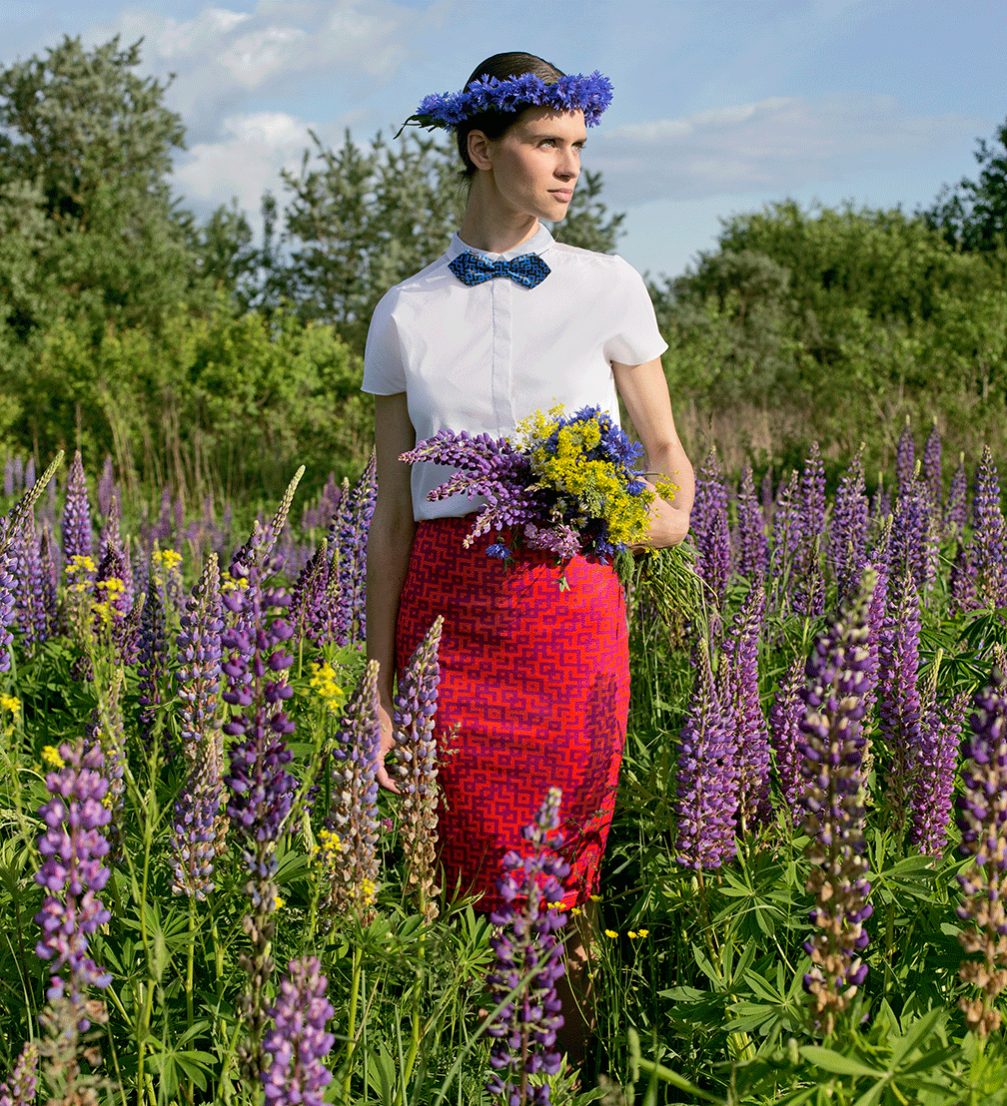 Photo by Kristīne Madjare
Just in time for the summer solstice celebration, the label «Wowowo» presents skirts inspired by ethnographic motives, featuring printed fragments of the pride of Latvian folklore — the Lielvārde belt.
Even though near resemblances of the Lielvārde belt patterns can be found in other cultures of the world as well, the composition and the interwoven message is unique to our heritage. Since 2013, when the label «Wowowo» was created by the fashion editor of «Veto Magazine» Jūlija Volkinšteine, the ancient patterns have been printed onto light textile bow–ties, neckties, suspenders and handkerchiefs.
This season, colourfully and tastefully translating the cultural and historical legacy, vivacious skirts for ladies have been added to the masculine accessory collection. Created as a reference to the Latvian national costume, the skirts are tailored as contemporary daily wear with a slim–fitting pencil silhouette and three colour combinations: black and white, light and dark blue, orange and pink. The polyester fabric has been printed in sublimation technique. «Wowowo» skirts and accessories are handmade in Latvia.