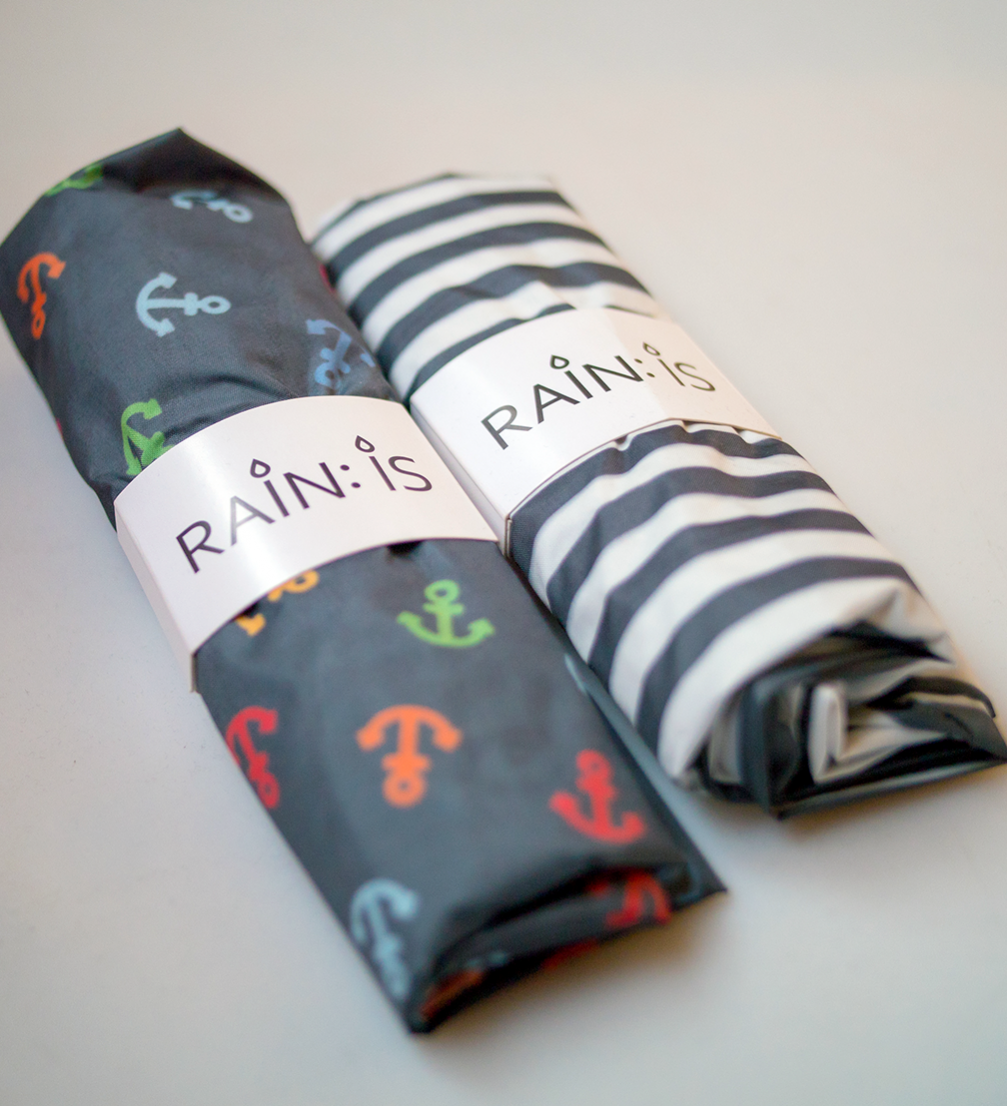 As autumn comes, we need functional and tasteful clothing and accessories for rainy conditions more often, especially if we wish to go around on a bicycle. The new label «Rain:is» is prepared to dress both people and their bikes in colourful protective gear.
The director and author of product designs Agnese Rūsiņa believes that there is never bad weather for enjoying the city and nature if the clothing is appropriate. «Rain:is» raincoats and accessories are designed for those that see rain as a powerful and diverse force of nature that brings life. As cities in Latvia and the whole world are becoming more cyclist–friendly, the label has produced a collection of practical, water resistant and tasteful cycling accessories including rain cloaks and bags, as well as two–sided covers for seats, child seats, and baskets.
The simple unisex rain coats are suitable for both biking in bad weather conditions and sudden showers during summery trips. The cloaks can be folded into a pocket size and taken along wherever. In rainy weather, waterproof bags can come in handy as well, made of the same waterproof polyester as all «Rain:is» products. The bags spare the contents from outside weather conditions or, exactly the opposite, separate wet towels and bathing suits after a swim from everything else that needs to stay dry.
So far two clothing and accessories collections «Rain:is Regular» and «Rain:is Summer» with simple geometric and cheerful illustrative patterns have been launched. The whole design and manufacturing process of «Rain:is» is carried out in Latvia collaborating with other local companies. The «Rain:is Regular» bicycle accessories design has been created jointly with the designer Līva Šteina of the label «Fl*sh you & me» and graphic designer Linda Valere, but the technical execution of coats and rain bags has been entrusted to the company «Cartiero».
The future plans of «Rain:is» include designing models with higher water resistance — to protect the users against heavy autumn and winter downpours more effectively.