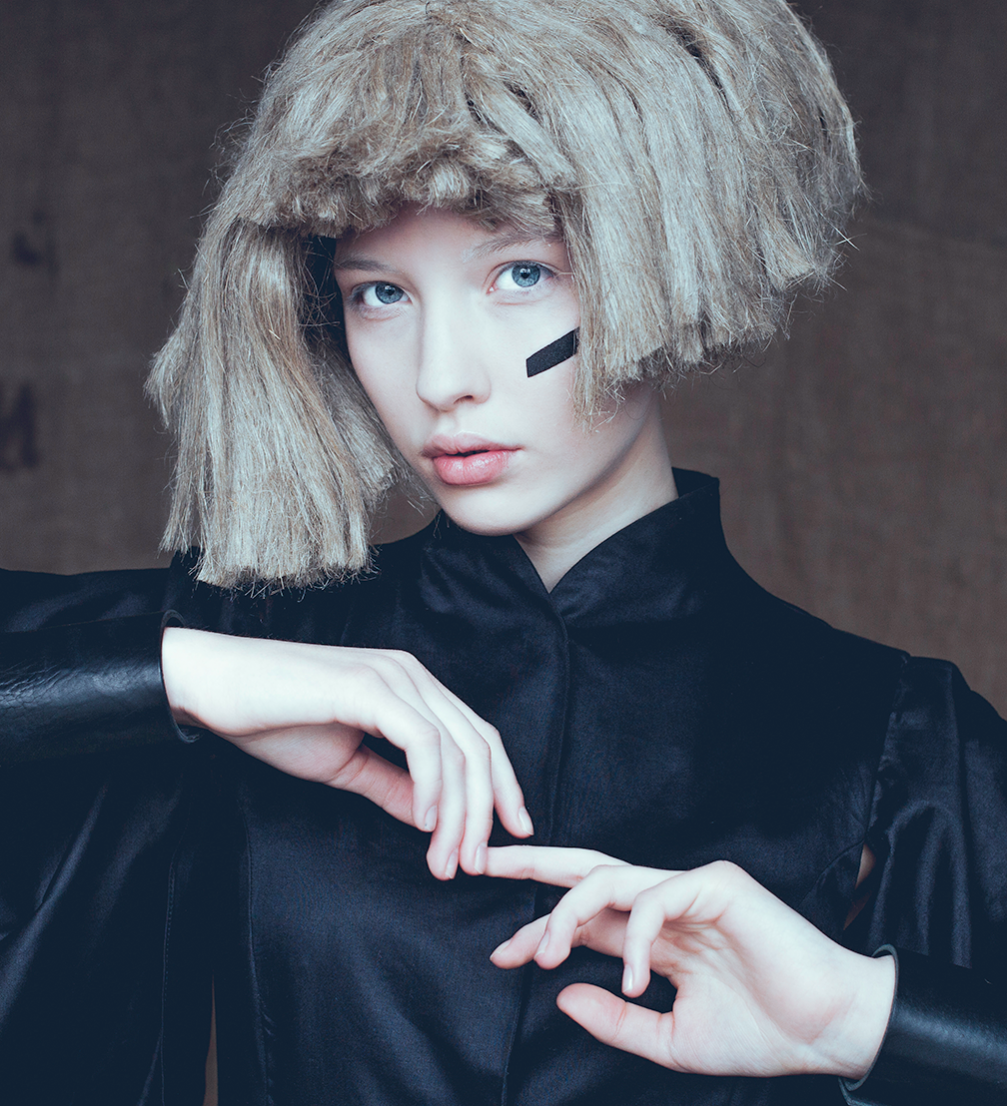 In the fall–winter 2015 collection «Memento», Baiba Ladiga positions garments as live sculptures, but prints and silhouettes capture space and time.
In her previous collections «The House» and «The House and the City», the designer explored the sense of home, interior and architecture where a person blends with a space or even becomes one. Continuing on this subject, in her latest collection Baiba Ladiga has turned to a physically smaller yet emotionally deeper entity that can encompass a wider amplitude of space and time. The concept of «memento» translates as remembrance, a reminder or a keepsake. This word is usually associated with photography because in addition to the visual aspect, photography also serves as a storage of memory.
In today's digital photography age, when every single moment can be captured in an image and the uniqueness of photography is diminishing, the inspiration for the collection «Memento» was found in the dawn of photography when it was a time–consuming and surprising process. Today nothing compares to «Camera Obscura», the technically complex daguerreotypy and wet plate collodion process due to their deepness and intricate methodology.
The silhouettes and the monochrome colour palette of the collection are based in the grounded tones and composition of early photography, but scanned and digitally manipulated silver plates have been turned into prints for the garments. This season's designs remain true to the label's characteristics — the geometry of cuts, futurism, architectonic shapes and references to Japanese culture in such elements as the kimono sleeves and clean, minimalistic forms. «Memento» includes sporty bodysuits and leggings, dresses and oversized leather bags.