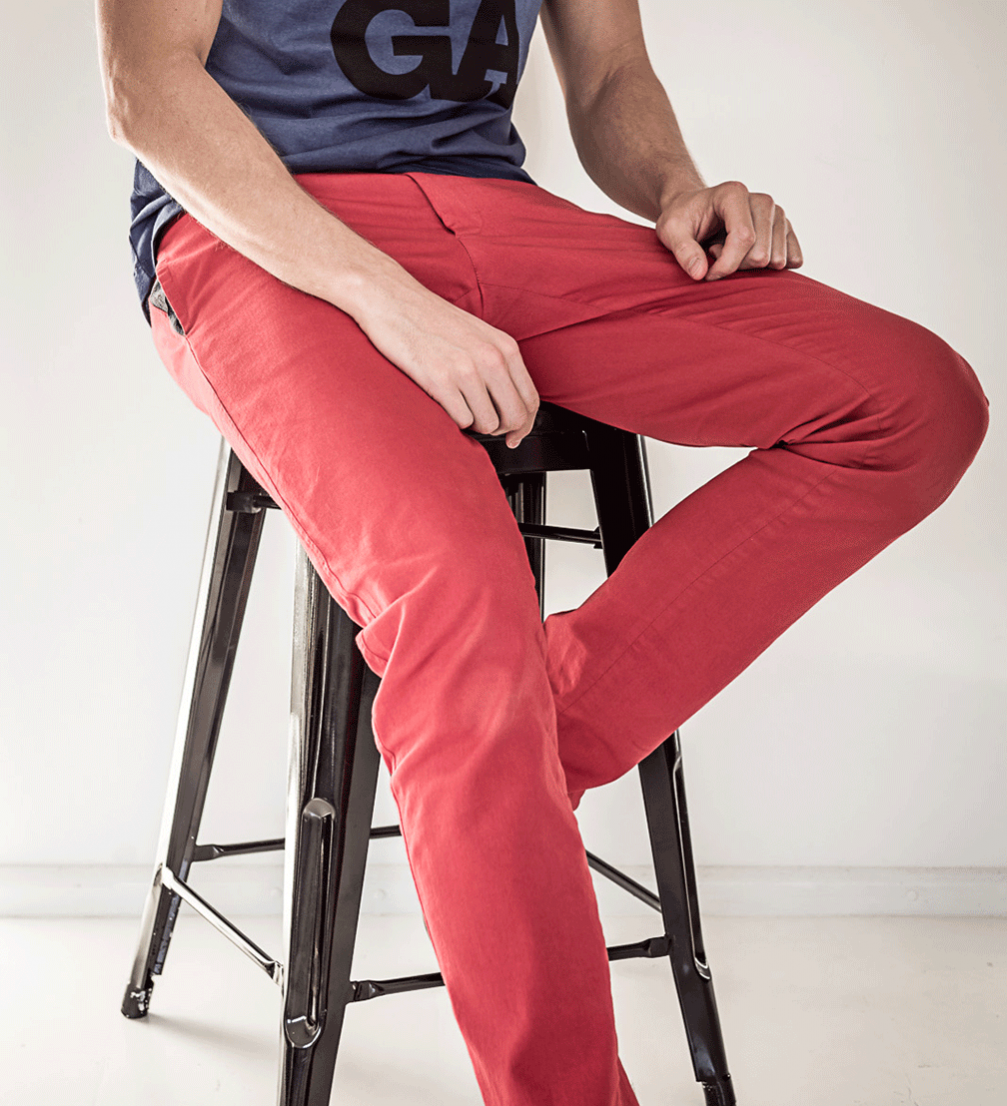 I can safely bet that every man above 1.95 m of height has faced the trouser issue — a moment when you realize that trousers fit your height but literally flutter on your body, or quite the opposite, when they fit your waist but you can't call them trousers since they cover no more than three quarters of your legs. Although it may seem that the clothing market is oversaturated with everything you need, it's not easy to find a nice pair of trousers in the rights size, colour, or cut. Tall people will agree*.
«Skinny Latvian» is a brand created by Ivars Krūtainis for tall, slender people. Ivars, who himself is 1.96 m tall and weighs 80 kilos, knows what it means to go looking for trousers for a tall and skinny man. Seeing that other clothing manufacturers were not going to solve the problem, he decided to go for a solution himself. He knew he wanted to create something tangible that he could show and say, «Look, I made this». As it turned out, the answer was just around the corner. With ten years of experience in marketing, photography and brand development Ivars realized that he had all it takes to work for himself. He left a well–paid job in Sydney and returned to Latvia to found «Skinny Latvian».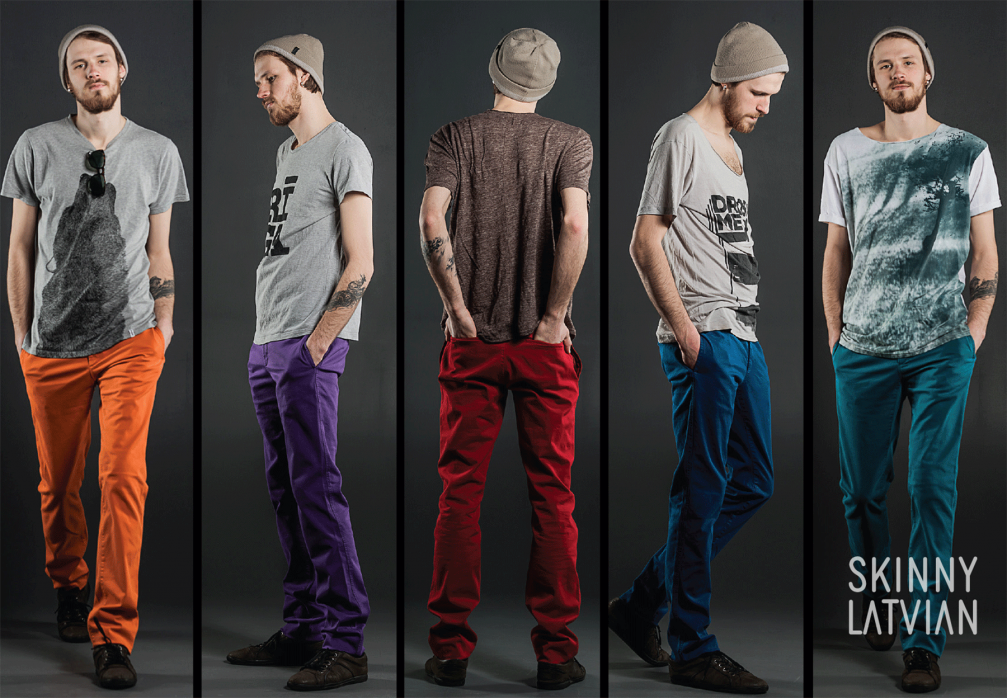 «Skinny Latvian» is a very personal project. Ivars knows that clothing for tall people is a niche product. «I don't do it for money, but rather because I find it interesting and I want to create something good and with an added value,» says Ivars. His keywords are simplicity and quality of colour. And length.
Coming up with a name, Ivars wanted to create an association with a specific place. When he was going through names for thin and tall people, he stopped at «skinny» which denotes not just thinness but also clothing that makes a person's figure appear slim. At first he thought that making trousers is simple, but then, researching the designing process, he saw how difficult it was to design and make a good pair.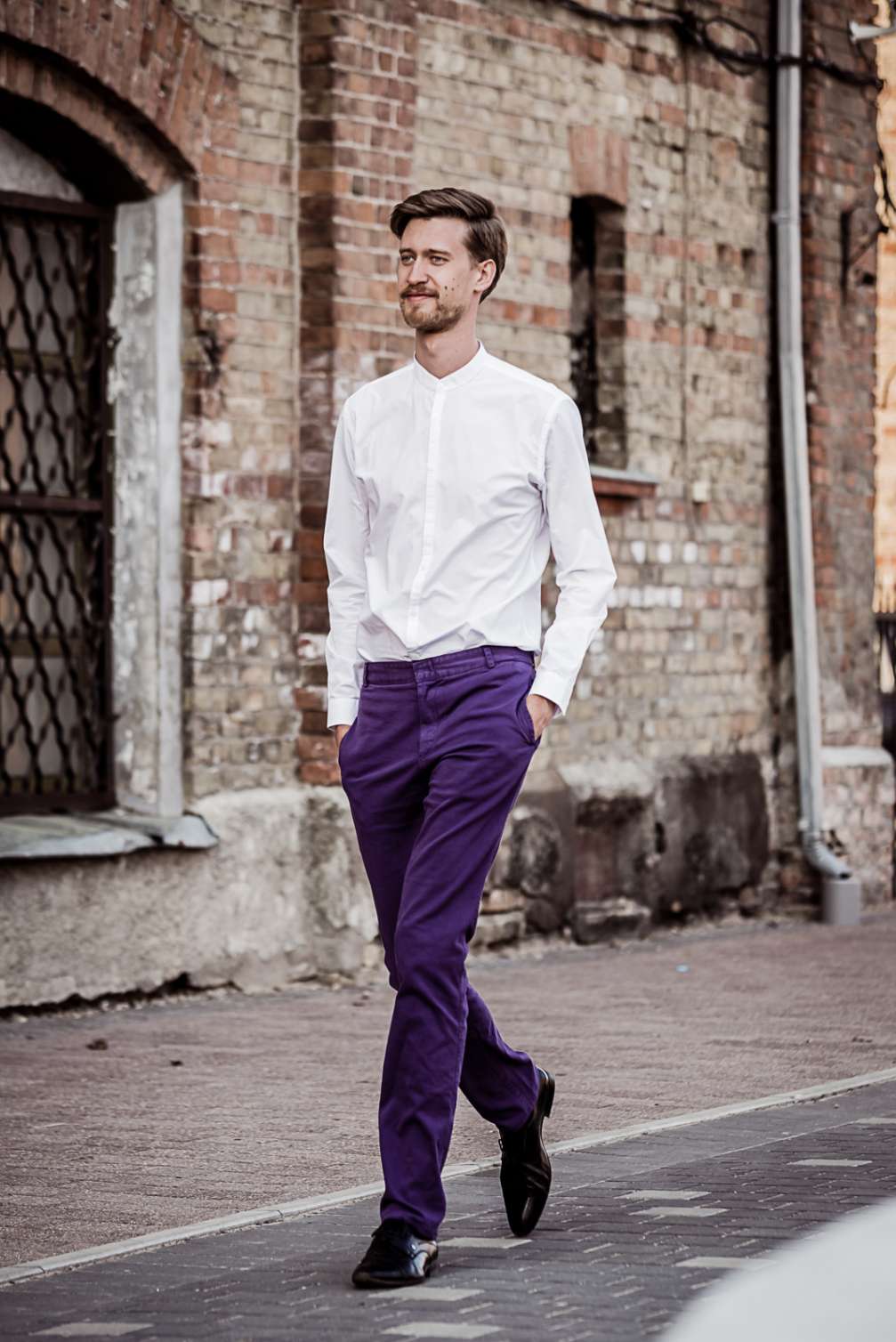 Ivars visited many workshops looking for partners for developing prototypes, until he met Krista Simkina, the owner of «Fashion Manufacture». Her style of work and attitude convinced him. Together they have developed several models, discussed patterns, details, fabrics. Ivars stresses that it is important for him to manage every stage and detail of production – from choosing a thread manufacturer to managing the dyeing process and calculating the shrinkage rate. For instance, recently he visited a fabric manufacturer in Estonia where together with Krista they met the management, discussed the production process, and saw fabrics. Knowing well that he could have easily made patterns in Riga and commissioned production in China, Ivars chose the hardest way – to produce and sample materials as locally as possible, meeting every partner personally and managing every detail of the production process. This is how «Skinny Latvian» can guarantee a final product that corresponds to the values of the brand: quality, fair trade, and individual approach.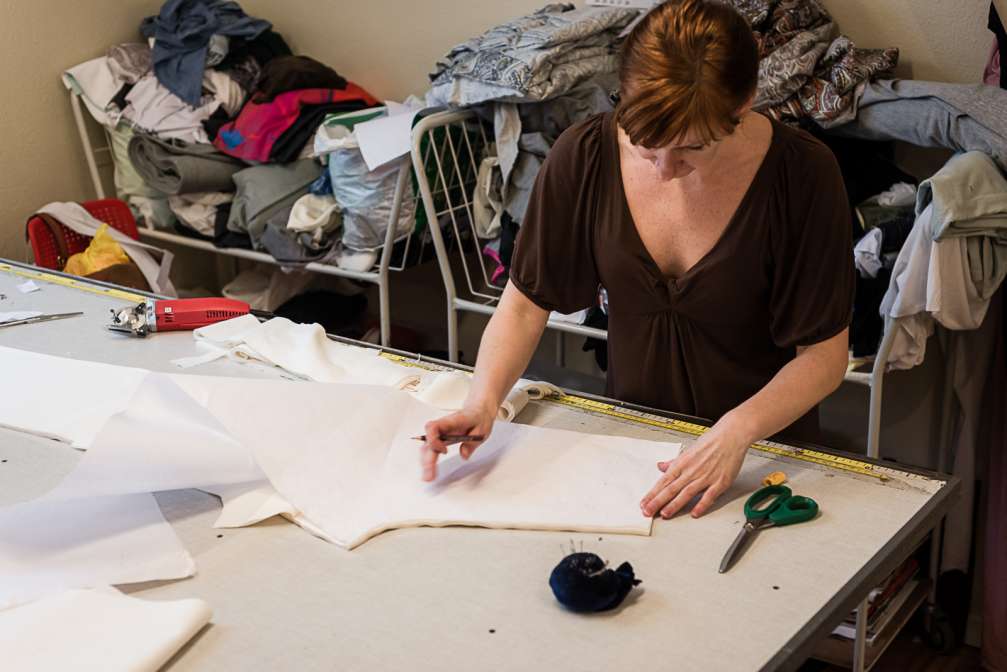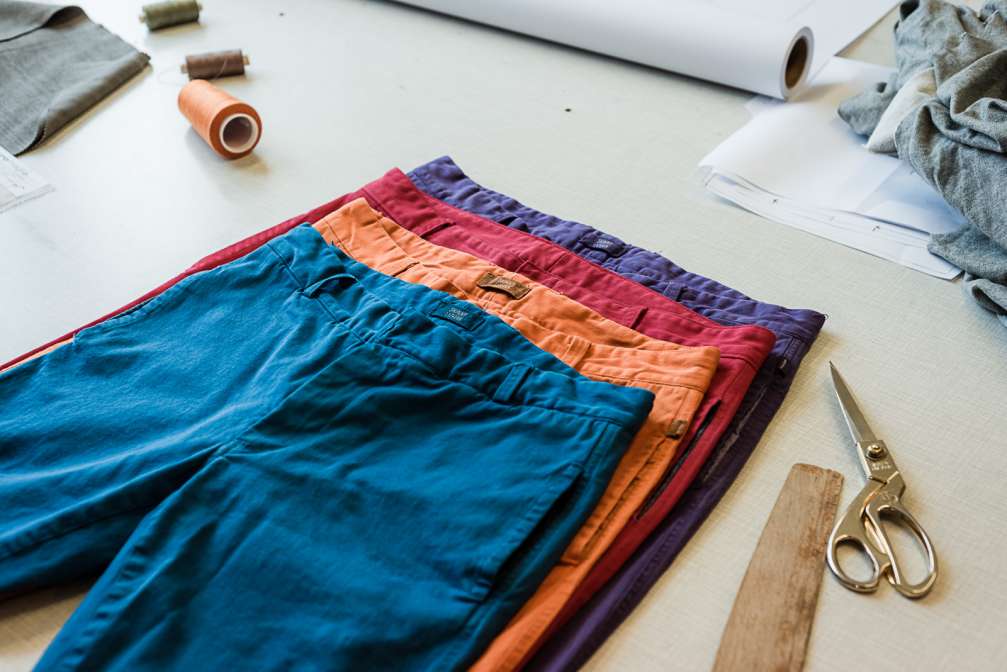 Since «Modes manufaktūra» specializes only in prototyping, Ivars is currently in search of a sewing workshop. Having already faced indifference and unwillingness to adapt to customer needs, he is nevertheless hopeful to find good seamstresses who would be ready to make the next batch of trousers within a set deadline, quality, amount and price. «From a cost perspective, it must be said that in Latvia they do a much better job for the same amount of money than, for example, in Italy. Of course, «Made in Italy» attracts more consumers than «Made in Latvia» or «Made in EU». It is especially the case with fashion products,» explains Ivars.
One of the reasons why «Skinny Latvian» is made in Riga, not Sydney, is low costs — you can easily experiment knowing that, even you fail, you won't sink in debts. Talking of project's costs, Ivars mentions that development of a website and a logo involved minimum investment: the logo was made by a graphic designer he personally knew and whose name he prefers not to reveal, while the website he created himself using an e–commerce platform, «Big Cartel», which costs him a little more than ten dollars a month. Also, all the documentation necessary to register a new company in Latvia, in Ivars' opinion, is simple, comprehensible and friendly to newcomers.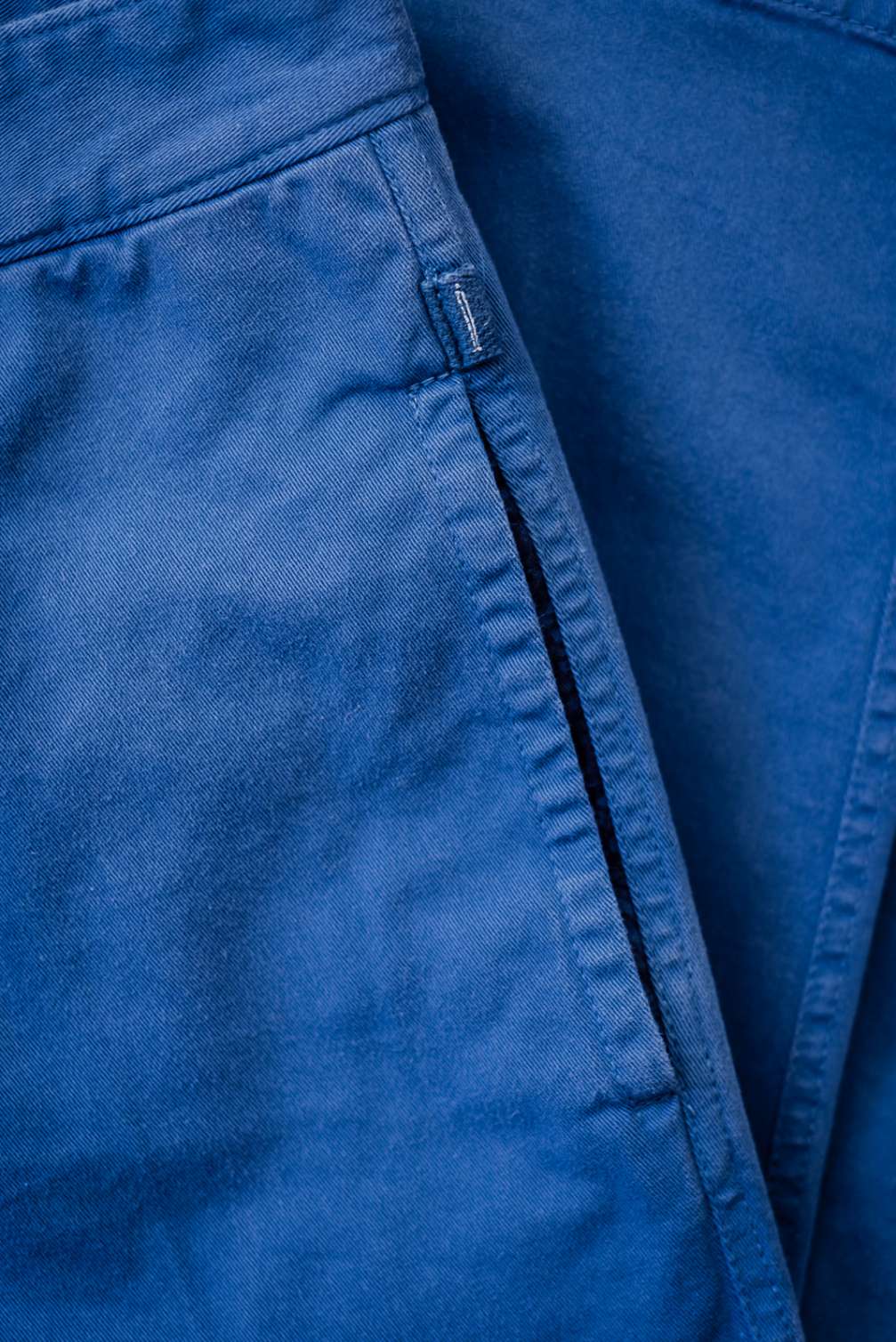 Although there is no lack of tall people in Latvia, «Skinny Latvian» focuses more on foreign markets. He plans conquering the Scandinavian market and the Netherlands; talks with boutiques in Amsterdam and Stockholm are already under way. Meanwhile, the trousers can be purchased from «Skinny Latvian» website, as well as «Paviljons» fashion store in Riga where, by the way, they can be altered and adjusted to height free of charge. The trousers are not cheap; their price is such that all involved parties would receive fair payment, and it would make possible further investment into development, while a customer would receive a quality product.
«Skinny Latvian» will not to stop at trousers – future plans also include men's shirts as well as trousers for tall girls. Slender people can sigh with relief.
*The author is 1.84 m tall.