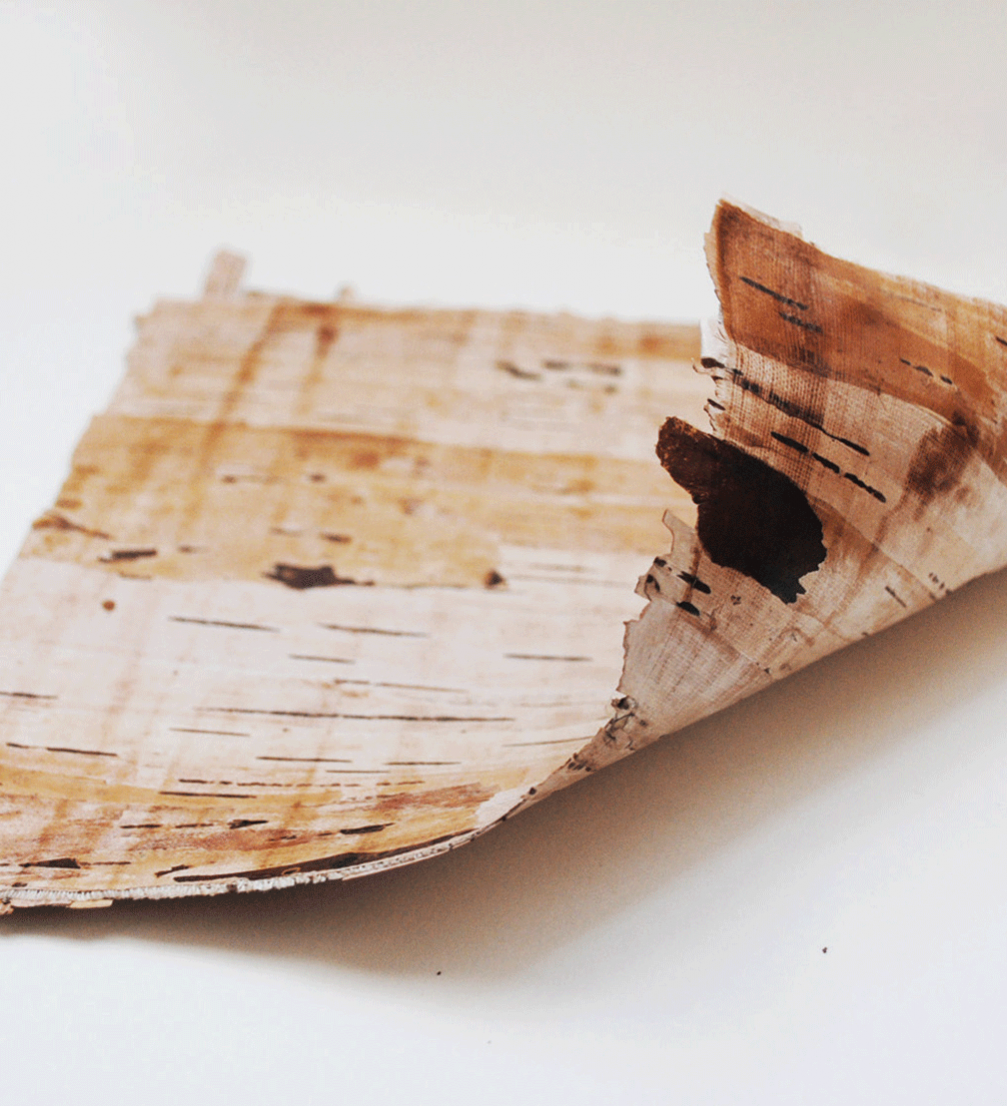 «Lokāmtāss» by Kristīne Bula
Young designer Kristīne Bula stands out among this year's graduates of the Art Academy of Latvia Faculty of Design with her experiments with birch bark that have led to a new, broadly applicable material «Lokāmtāss» («Flexi–bark»).
An interest in traditional craftsmanship and an observation that Latvian masters are inclined towards conservation, not modelling of new forms, was what motivated Kristīne to explore the materiality of birch bark. «A tradition is not enough for an object to speak to the modern man, whereas a tradition that is still recognisable, yet transformed according to today's aesthetics and functionality, is highly appreciated,» she believes.
Traditionally crafted products often lose their meaning in the world of today, serving merely as souvenirs. A collaboration of crafts and design would encourage the development of current forms and materials, at the same time preserving traditional Latvian heritage.
In her masters project Kristīne wanted to create a sense of belonging, therefore she began working with birch bark, the qualities of which are well known to every Latvian. The typical texture speaks to any user with general knowledge of Latvian and other northern cultures that historically have been using birch bark in crafts.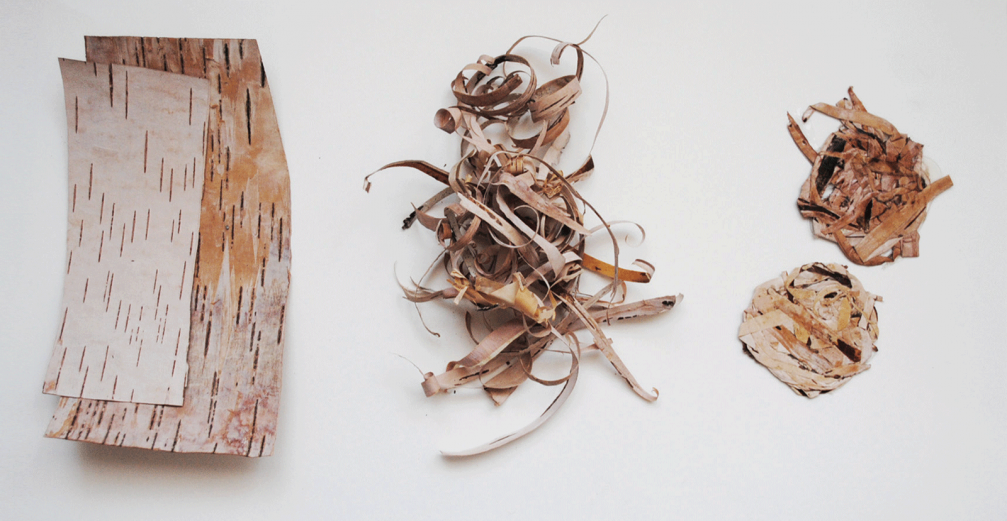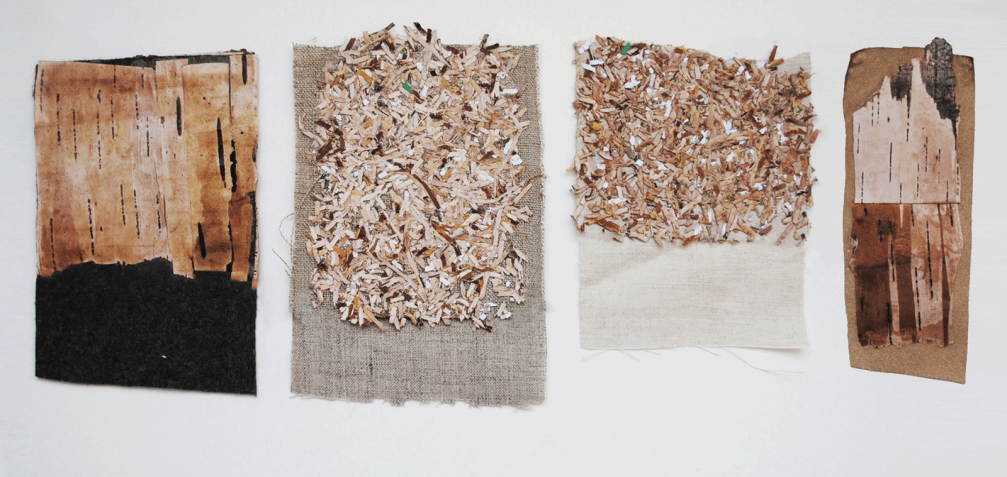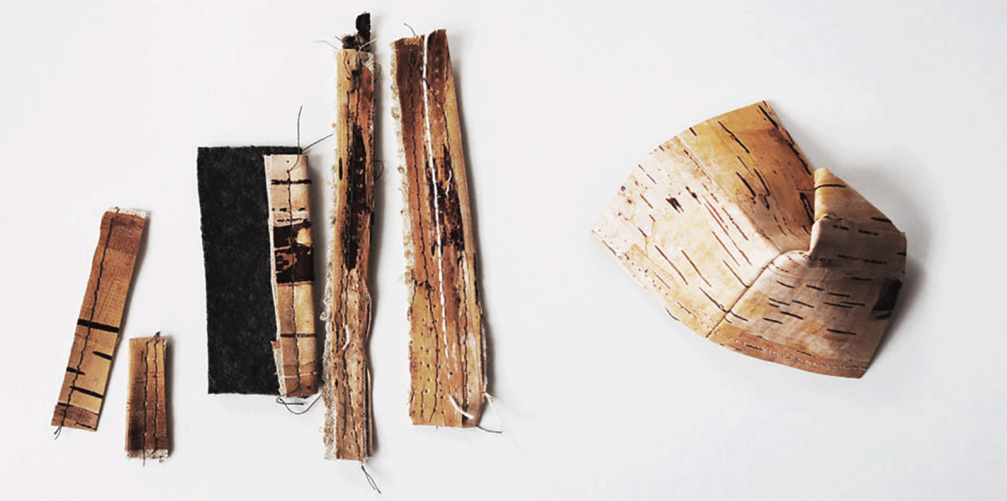 In a collaboration with Institute of Polymer Materials at Riga Technical University Kristīne carried out practical experiments with birch bark collected with both manual, as well as industrial methods of «Latvijas Finieris» manufacture. She researched the different treatment possibilities, tearing the bark in flakes, crushing it into grains and elongated fibers, as well as grinding. Different steps of preparation, as well as post–treatment with wax and varnish were tested. The samples have been made using hot press technology, which means treating bark fibres in a high temperature and under pressure. Various kinds of «Lokāmtāss» have been created, with different textures and degrees of flexibility.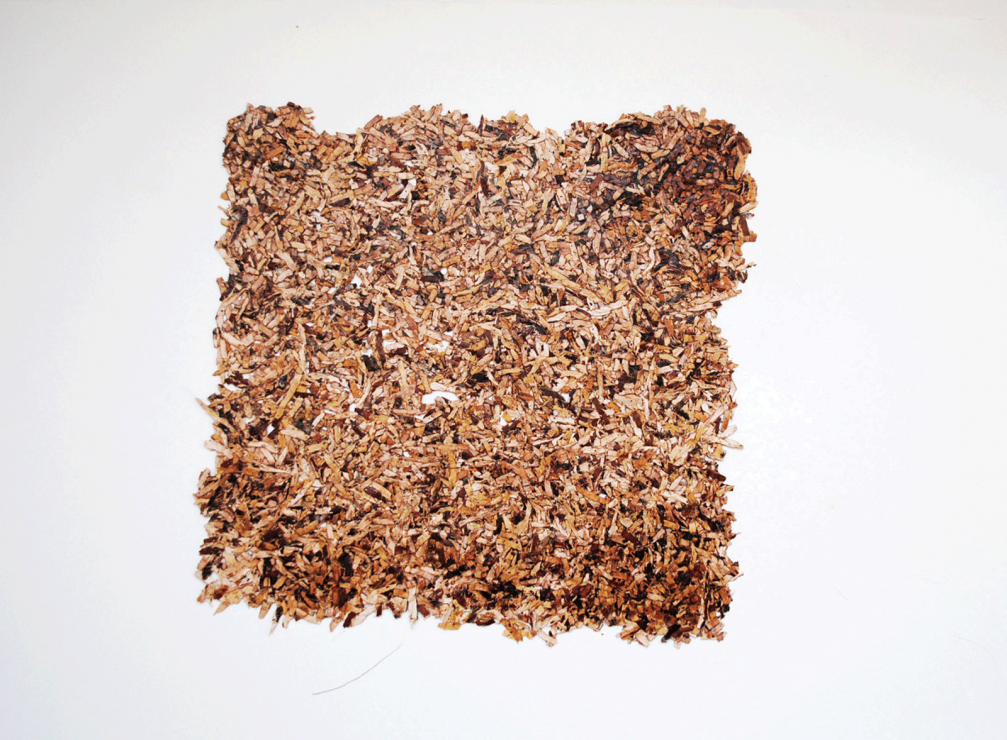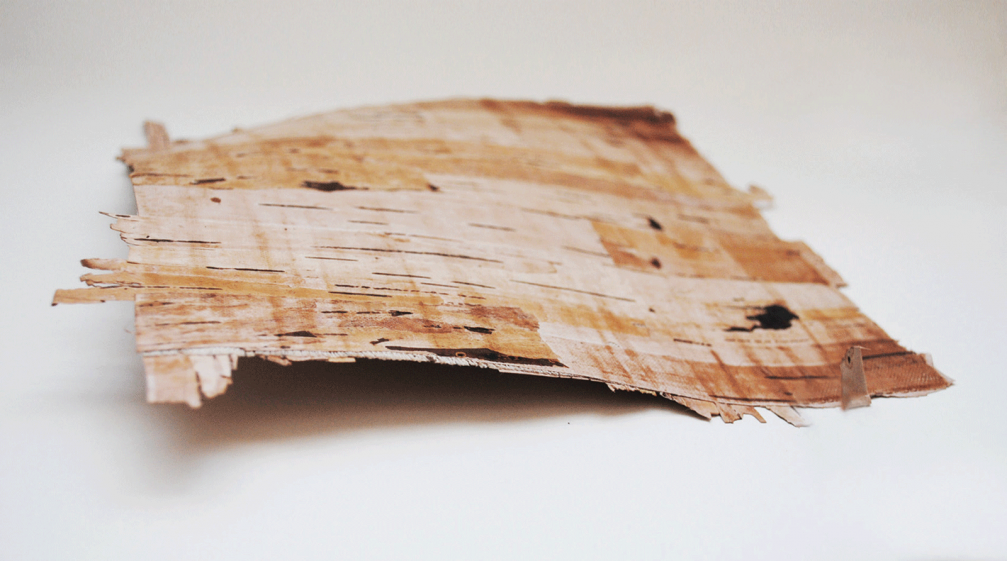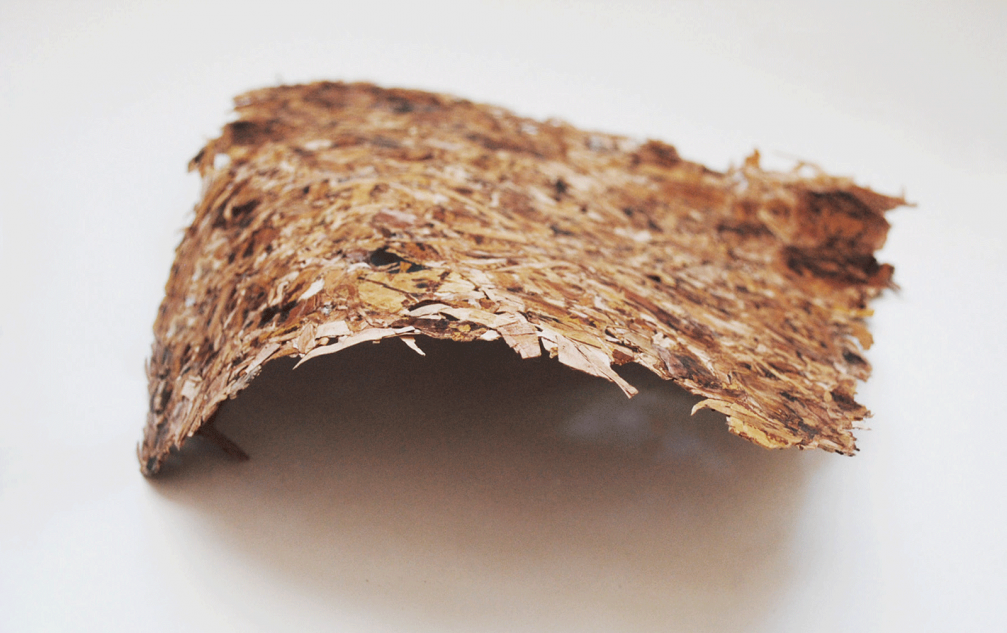 «Lokāmtāss» has been made combining the know–how of crafts, design, material sciences and industrial production. The resulting material is eco–friendly and durable, and can be used in a myriad of ways in fashion, product and interior design. To demonstrate the possibilities of «Lokāmtāss», Kristīne has made a prototype of a handbag from densely pressed bark flakes, the feel of which resembles leather.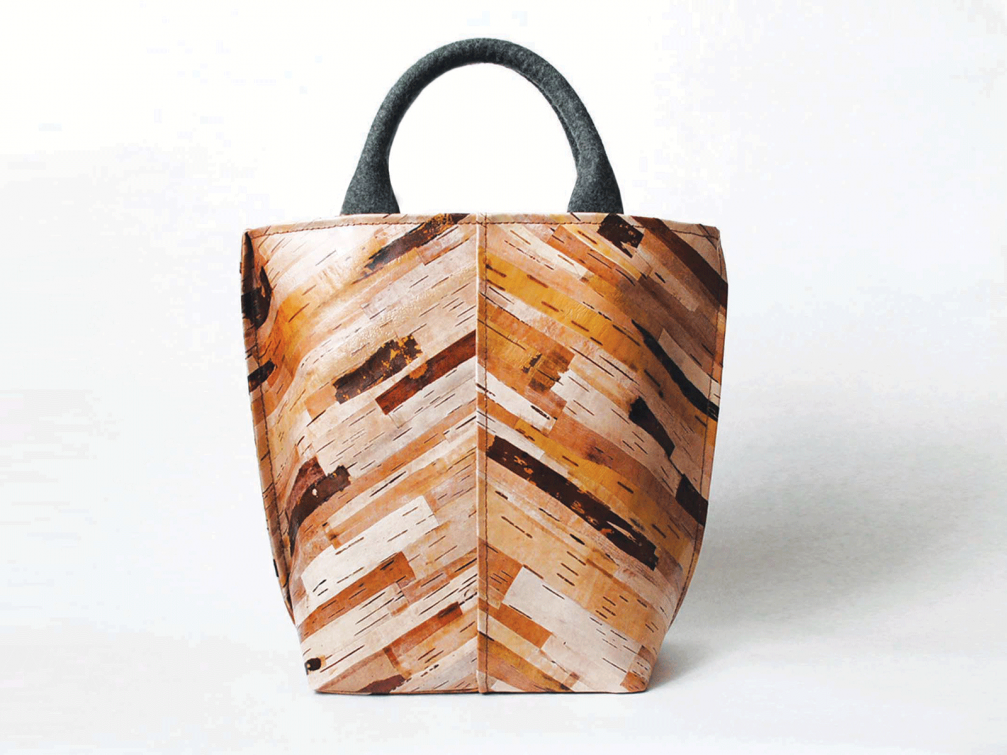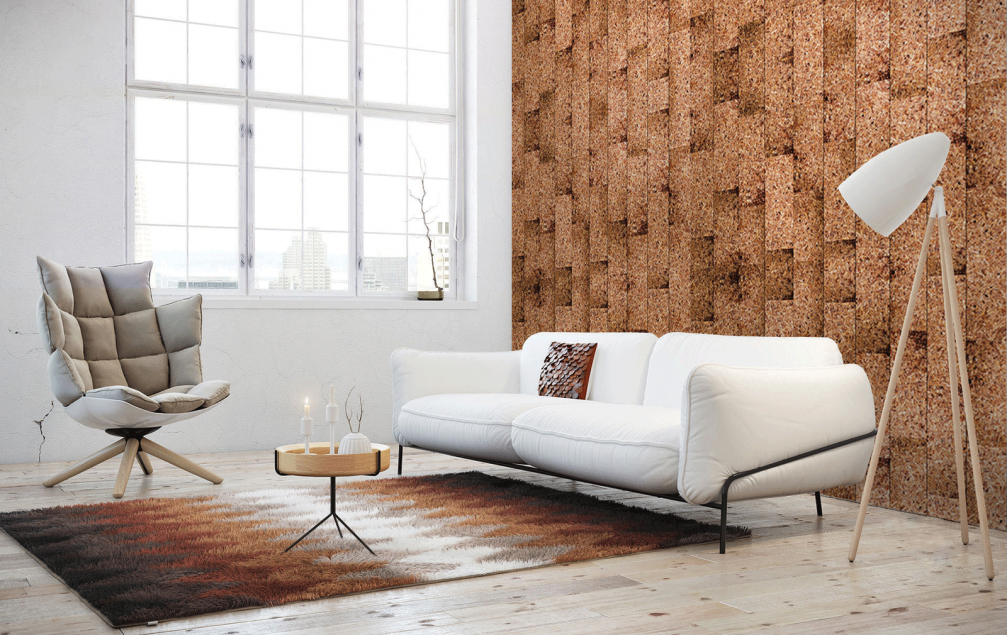 Kristīne Bula's masters project was supervised by Juris Krūmiņš, associate professor at the Art Academy of Latvia.