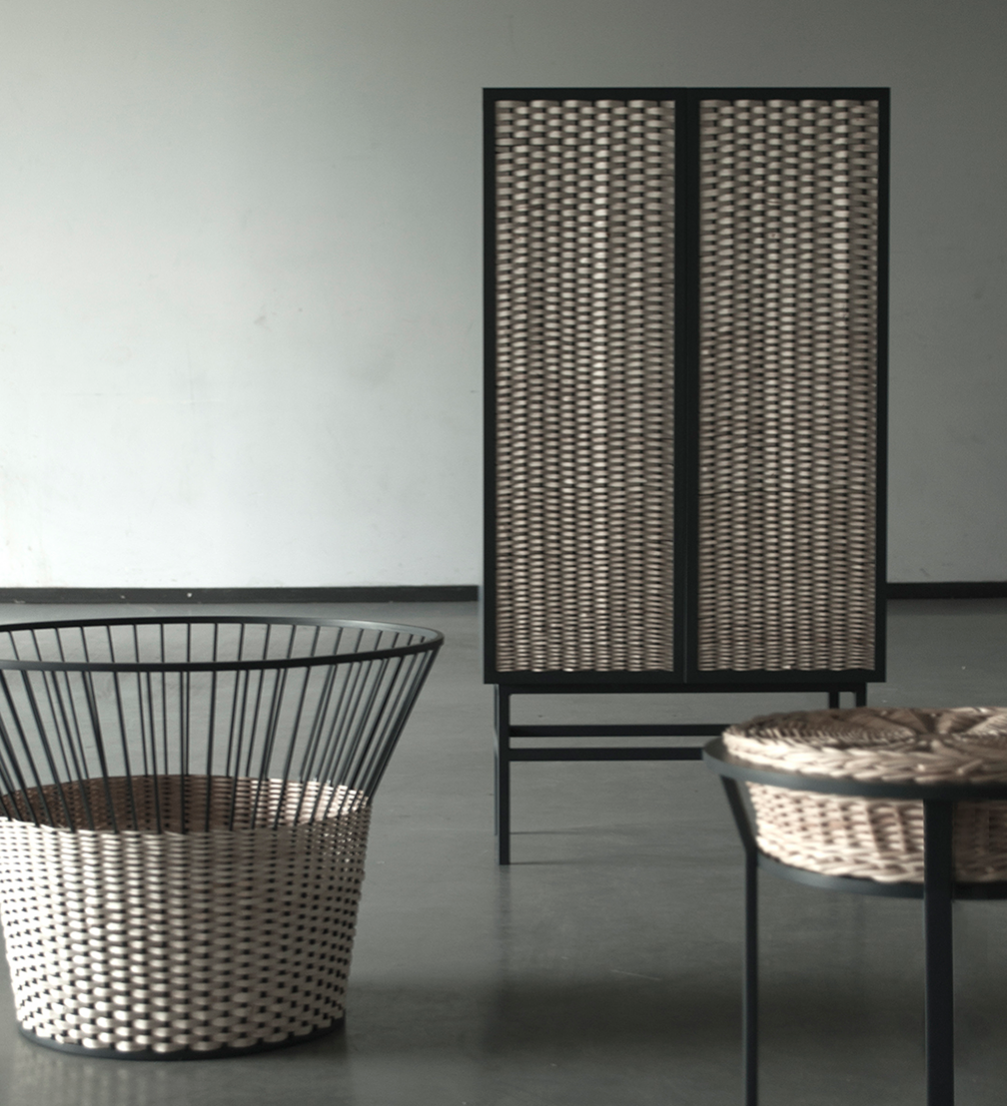 Furniture collection «Meet the Wicker». Photo by «Chudy and Grase»
In the recent Annual Design Award 2014, the highest award in Industrial Design category was given to a previously unknown design duo «Chudy and Grase». The young designers — Nils Chudy from Germany and Jasmina Grase from Latvia — met at Design Academy Eindhoven and are currently starting a studio together in Copenhagen.
««Chudy un Grase» design everyday objects with little moments of discovery,» Nils and Jasmina write about themselves. They find inspiration in new materials, technologies and work methods, as well as fields that aren't directly related to design, for instance, biology. Nils and Jasmina both are trained in Dutch design tradition, and they attempt to reinvent each object they are making.
«Viewpoint» mirror
Design of the mirror reacts to an interesting fact — people that suffer from depression perceive the world in a more realistic way than mentally healthy people. After researching various possibilities of playing optical tricks on perception, a mirror with an adjustable visibility of reflection was created. It also relates to depression being caused by dissatisfaction with one's appearance.
The «Viewpoint» mirror has also brought Nils and Jasmina the «Time to Design» award, which is given annually to a young designer or a collective of designers and offers a possibility to spend 3 months in a residency in Copenhagen, at the Danish Art Workshops. Winners also receive 6700 euros for materials, professional guidance and exposure at several prestigious design fairs. «Chudy and Grase» are using the residency to finalise the mirrors for production and are developing a new light object series as well. «Our main goal is not to design a conventional lamp shade that covers the lightbulb, but to design a lamp from scratch. Start with light as such and use today's technological possibilities to create it with other materials, not a bulb,» tells Jasmina.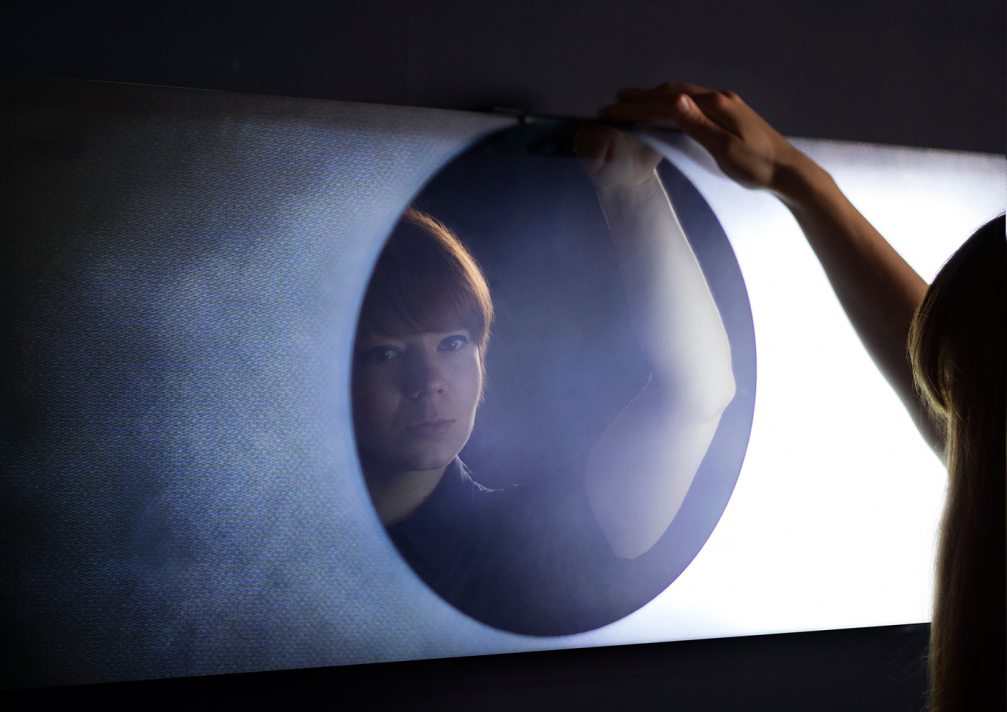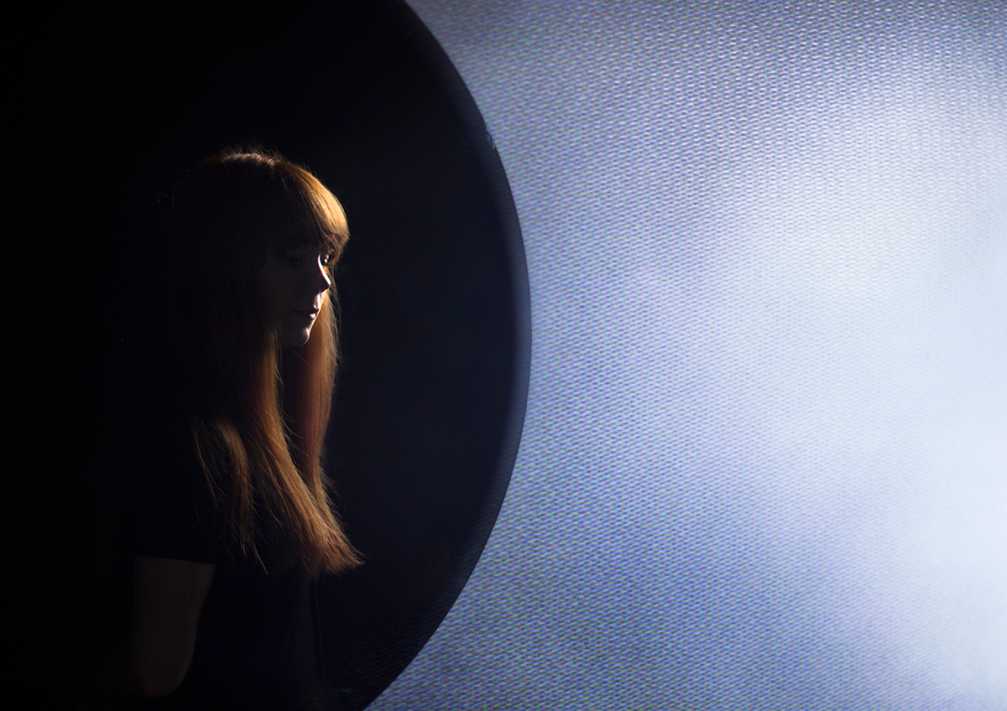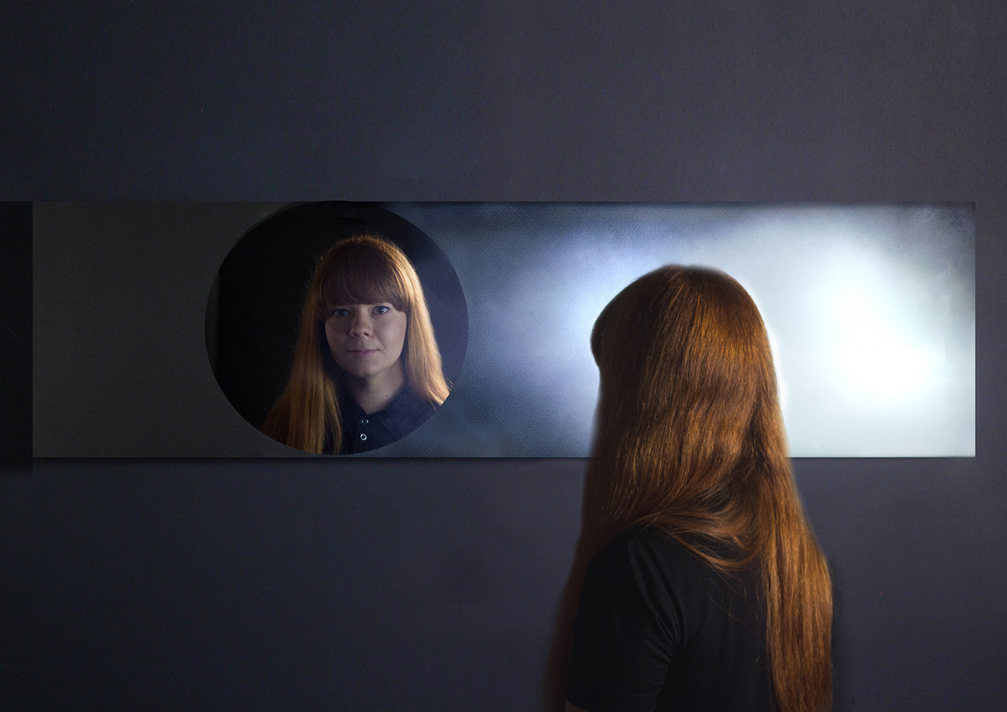 Furniture collection «Meet the Wicker»
The wickerwork for a cabinet, stool and basket–table is made by Latvian craftsmen, but the metal frames are produced industrially. This way, a traditional craft has been given a contemporary appearance and an added functionality. To reveal the specific wicker growing process, the wickerwork consists of fibres of variable width: starting with wider strips, which have been grown for 2–3 years, to very young and thin ones, measuring only a few millimetres. «Meet the Wicker» was just awarded in the Design Samples sub–category and Industrial Design category at the Annual Design Award in Latvia. The next destination for the collection is Dutch Design Week from October 17 to 26 — the graduation show of Design Academy Eindhoven.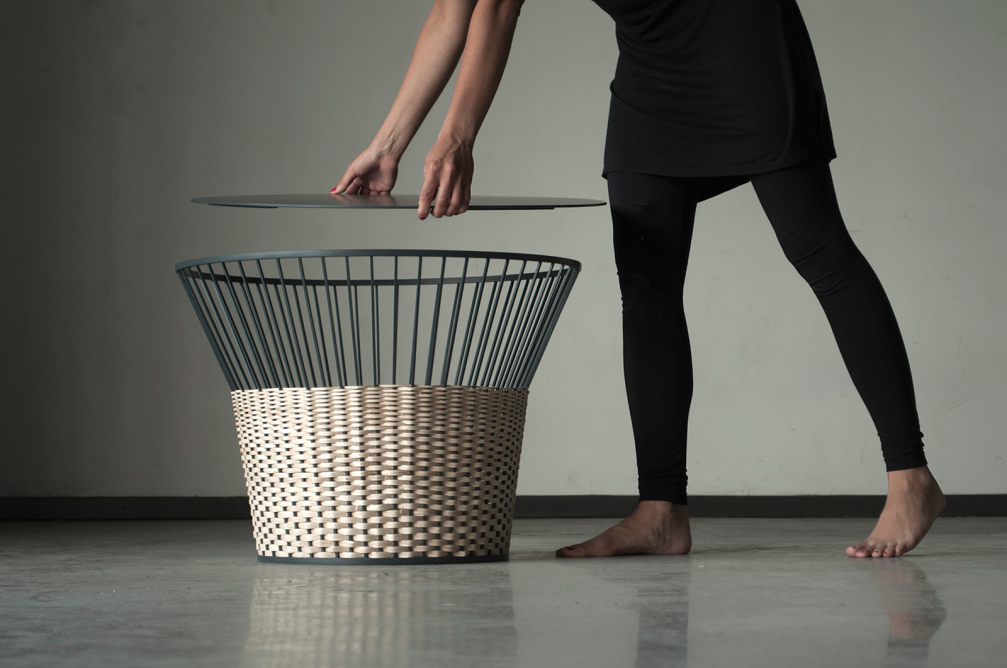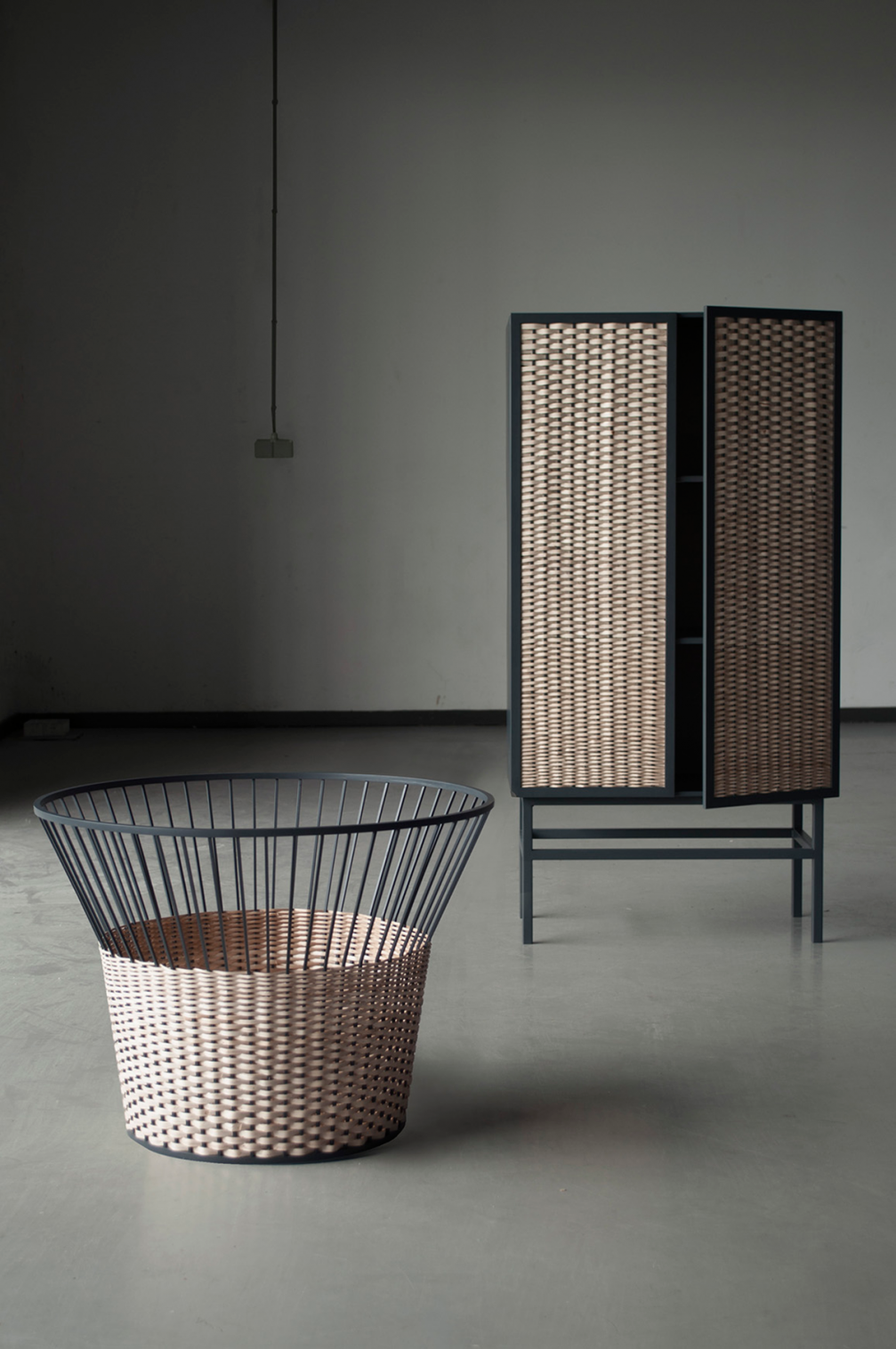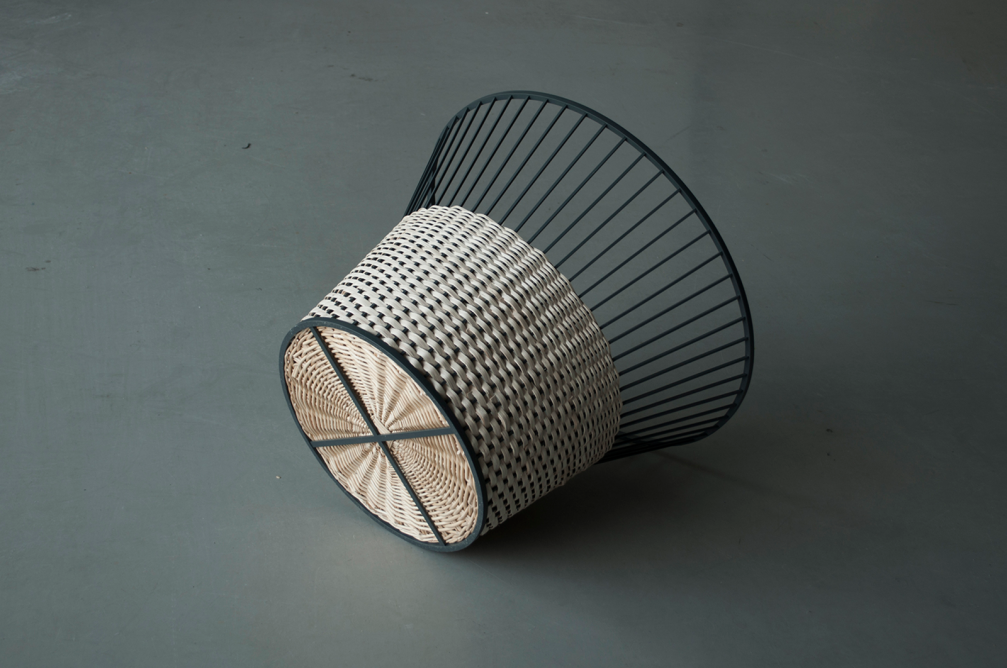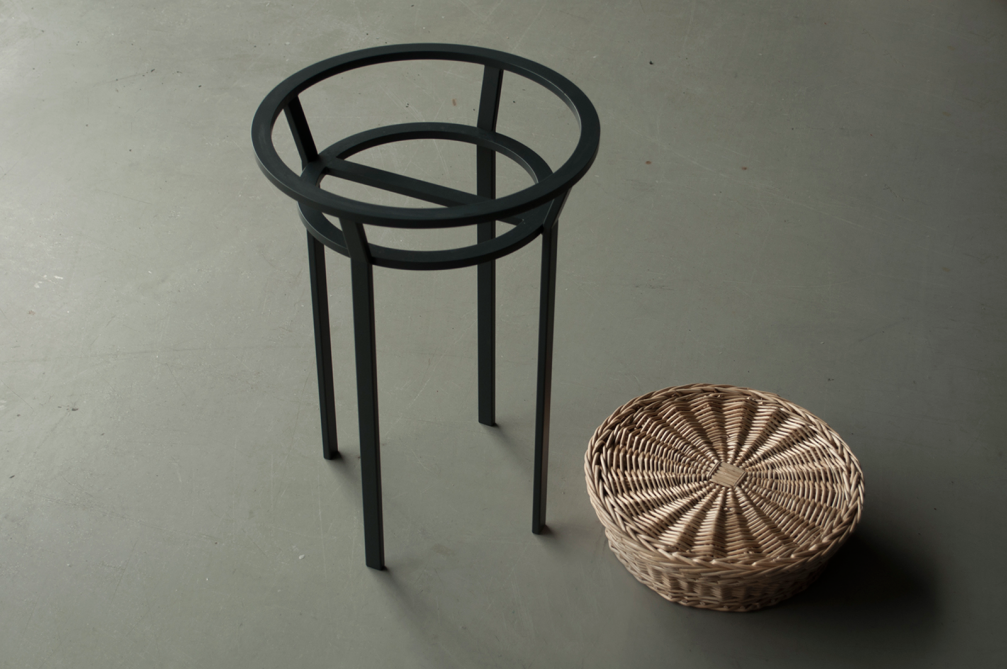 «Chudy un Grase» believe that communication is one of the most important aspects of a designer's job, and they practice what they preach — Jasmina is present at the «Design Isle» show in Ķīpsala, explaining her design to visitors; there are cards with contacts of the studio and screens showing short video pieces. Such manner of communication is natural for those taking part in international design exhibitions, but not that common in Latvian design events. When I request materials for this publication, without any delay I receive a link to a Dropbox folder with press photos. Here's one answer to the «how to succeed?» question  — be prepared to present your work in public.
Nils and Jasmina have international ambitions and a spirit of explorers: «Our plans after Copenhagen are still a mystery. We like to call ourselves children of Europe, because we're not attached physically to a particular city. We are ready to pack and move within half an hour, should it be necessary.»