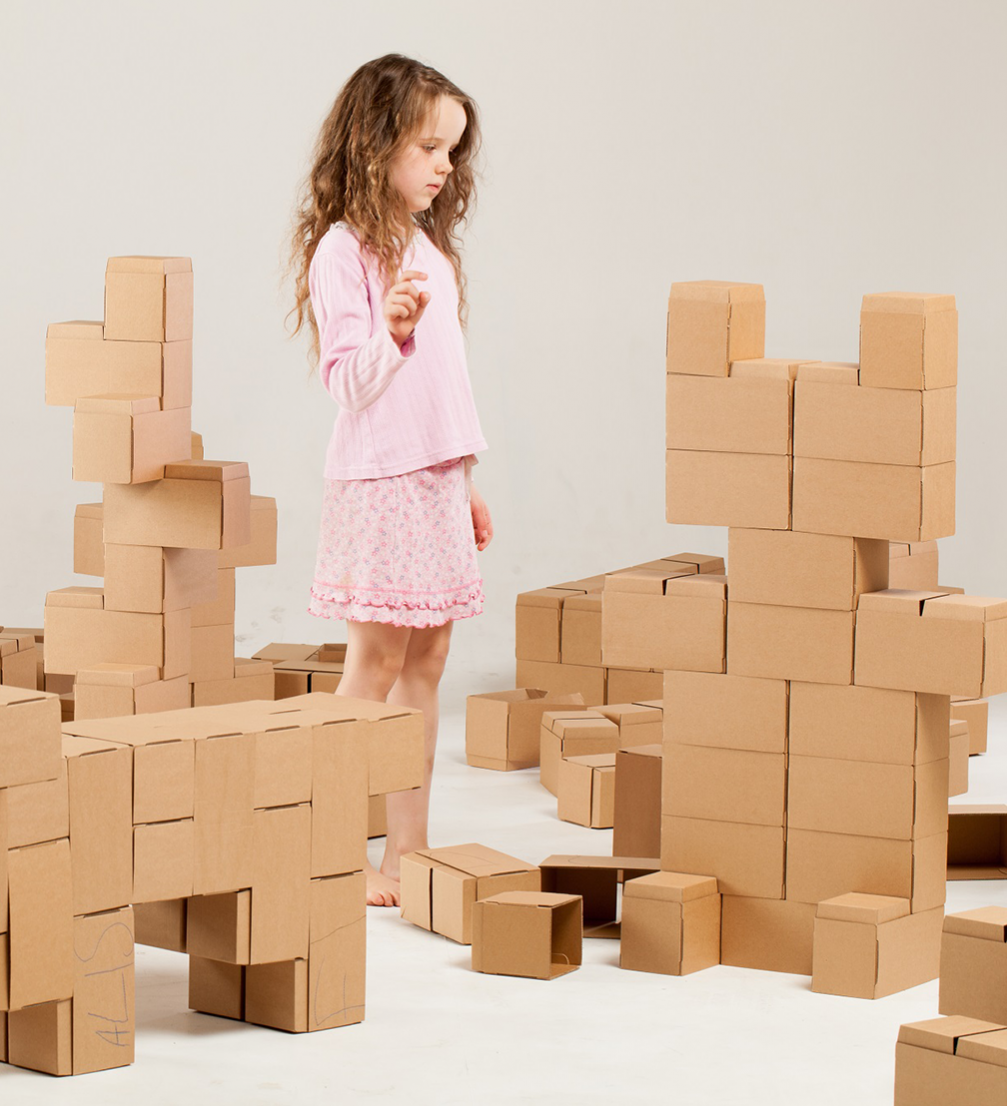 «GIGI bloks». Publicity photo
The annual international creative industries competition Creative Business Cup in Copenhagen has concluded, and this year a Latvian product, «GIGI bloks», has made it into the finals coming in as second. The winning prize went to a creative education computer game «Professor Why», created in Poland, but the third prize was awarded to the Austrian project «PocketSky».
The winning product — «Professor Why» — is a computer game with educational elements, which enables to perform chemistry experiments in a safe, virtual laboratory. The computer game combines computer generated images with reality — by using a web camera and edu–cards, the augmented reality technology «enlivens» chemical experiments. The jury's assessment: «They are re–imagining education by involving users in a creative learning process in important areas such as chemistry, physics and maths using modern technology like augmented reality.» The winners of Creative Business Cup received a money prize of 20 000 US dollars and a VIP participation in the Global Entrepreneurship Congress, taking place in Milan next year.
The second prize winning Latvian product «GIGI bloks» is a sizeable modular cardboard building block system for kids. The blocks can be connected in endless variations of dwellings,  fortifications, towers, animals, cars, ships and more while evolving creativity, imagination and perception of space. They are easy to connect, lightweight and safe, produced of eco–friendly and durable cardboard. The jury's statement reads: «The team uses a creative process to make something extraordinary from something ordinary. They have shown a great potential with a good product and neat design. Creativity comes to life not only in the business but also for the users.»
The co–author of the idea and the head of «GIGI bloks» business development Ilona Viļuma shares her impressions and the experience gained in Creative Business Cup: «This competition is one of the most valuable roads an enterprise can take into an international arena. Just think about it — present your business, meet and receive recommendations from the most influential businessmen and entrepreneurship professionals from «Kauffman», «Lego», «IKEA group», «Entrepreneur Magazine». A prompt reaction, ability to critically evaluate the feedback and instant alterations of the product presentation of «GIGI bloks» is what probably lead us to taking the honourable second place.»
Thanks to the competition «GIGI bloks» have gained 10 000 US dollars and found their mentors — investor, finance and entrepreneurship expert Murli Bhamidipati and the director of UNC Center for Entrepreneurship and senior fellow of «Kauffman Foundation» Ted Zoller who are willing to share their knowledge and advice. While in Copenhagen, the team was also approached by several investors, willing to discuss collaboration and telling that the authors are yet unaware that they are sitting on a gold mine.
The third prize winners — «PocketSky» from Austria — have created a lightweight, portable pocket size head accessory that emits a blue «sunny summer sky» light that helps fight winter blues and Seasonal Affective Disorder, reduces jetlag, and gives additional energy boost on a busy day. From the jury comments: «The talented team is showing great creativity in product design. They care for millions affected by winter blues and jetlags with their scalable business proposal, which has a tremendous market potential.»
Special Creative Business Cup prizes were also awarded to the German company «Original Unverpackt» — a supermarket chain that provides a full range of products while abstaining from the use of disposable packaging materials, the Spanish team with a neuro–technology «Ussens» that measures and learns how the brain reacts to emotional stimuli, and then from the data infers on the effects of advertisement, products or brands, a South Korean device «Zikto» that analyses walking patterns to avert wrong body balance and pace, and the Israeli team's software «Talkitt» that helps people with dysarthria.