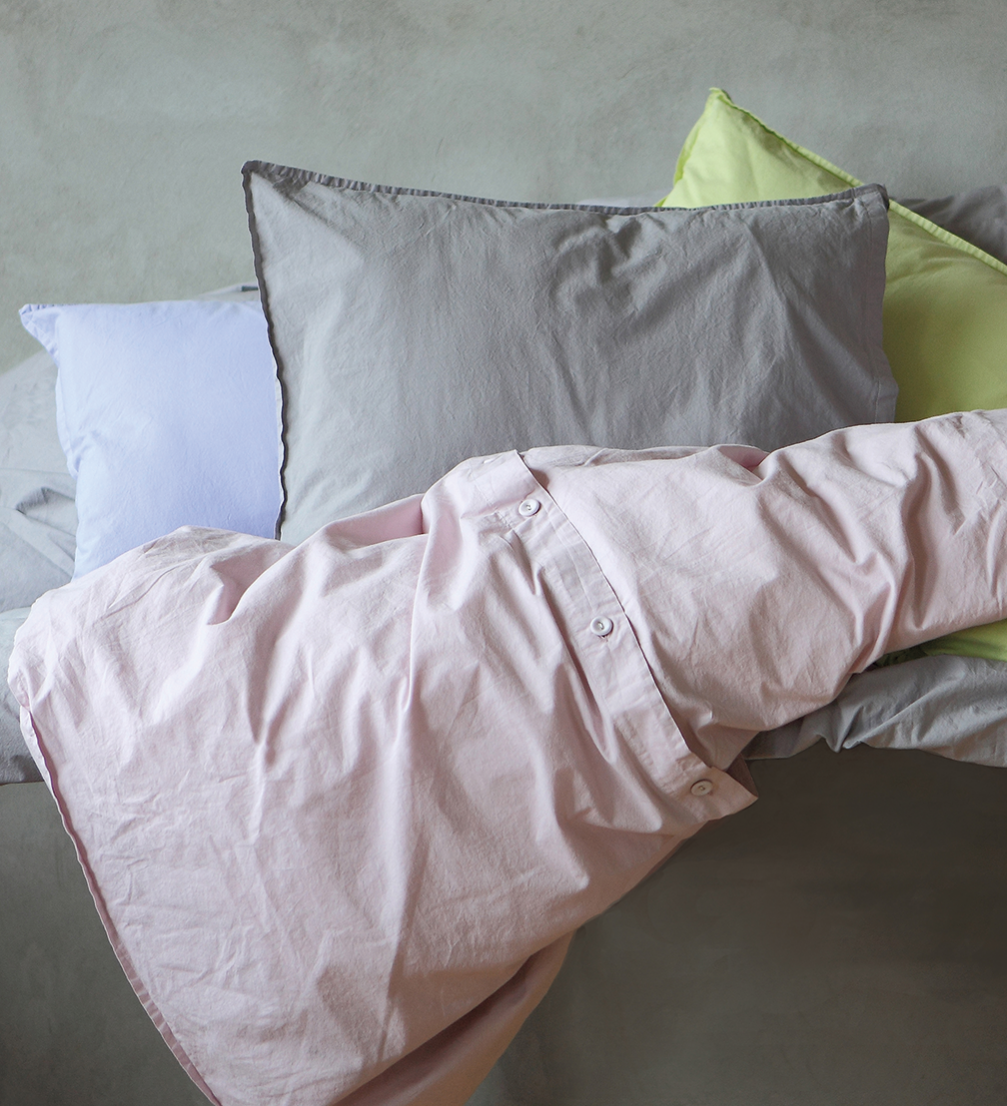 Collection «Vinta». Photo by Arnis Krūmiņš
The home textile label «Orgamint Home» creates high–quality bedding and night gowns in an environmentally friendly production manner, using only organic materials and applying the knowledge of craft and workmanship of Latvian masters.
The sheets, pillowcases and duvet covers of «Orgamint Home» seem like the treasures of a countryside grandmother — unpretentiously beautiful, naively romantic and kept for special occasions. Their aesthetic transpires in clear lines, delicate nacre shell and fabric–covered buttons, and fine lace, handcrafted in Latvia. Home textile collections come in light shades and pastels — creamy white, lady's–mantle green, lavender blue, light rosy and soil grey tones.
The main value of «Orgamint Home» is creating sustainable products for a contemporary family home by using environmentally friendly methods and ecological materials only. «Orgamint Home» textiles are produced of 100% organic cotton, flax and bamboo that have been grown without any chemical care and cultivation substances, and the label's production has been certified according to the international principles of GOTS (Global Organic Textile Standard). This ensures that the bed linen provides a wholesome night's sleep for the body and the mind, and is suitable even for the youngest members of the family.
While expanding its business and diversifying the choice of bedding collections, the label has started collaboration with a surface and textile designer Santa Liepiņa who has designed the brand's first limited edition bamboo fabric bed linen collection «Ba Boo» with silkscreen prints. The print design of every bedding set features a different variation of colours.