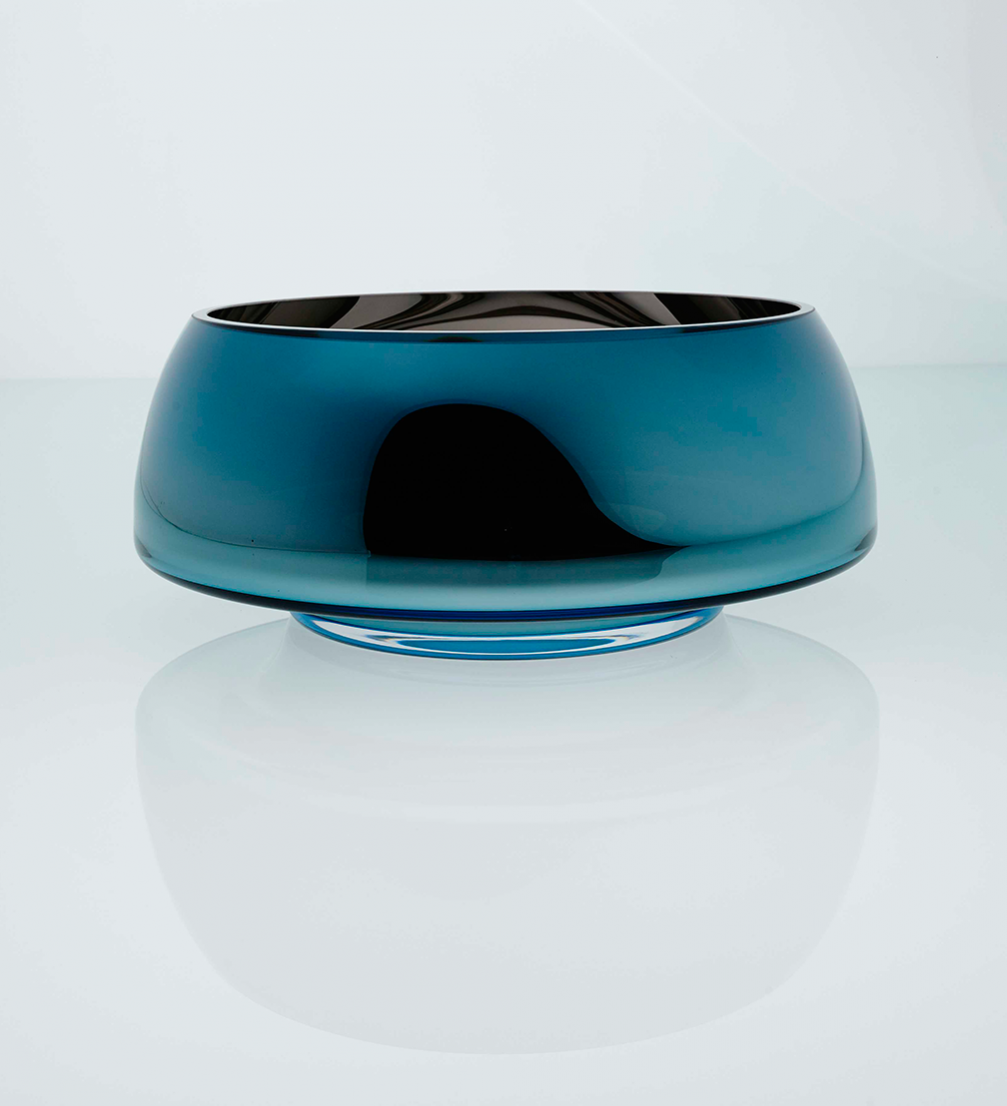 «Deco Jazz». Photo by Māris Ločmelis
Glass design label «an&angel» has created a new bowl collection «Moon» and a new variation of an existing collection, «Deco Jazz», available in teal blue and amber.
The new bowls, as all other collections of «an&angel», are hand–made of several layers of tinted glass and covered with a fine layer of stainless steel. Stylistically, the new collections follow the values of the label, combining an innovative technology with a fresh, nordic look. The new designs come in teal blue and amber, with full mirror overlay or with splash patterns. The bowls will look great as an interior object, and serve practically as well — as a serving dish for fruit and snacks.
The internationally awarded «Deco» collection has proved to be a bestseller, and its new variation «Deco Jazz» has acquired a new, more playful shape, and will be produced in a limited edition. The new «Moon» collection, in its turn, stands out with its classical lines and levelled surface, an appearance that resembles the dark radiance of the Moon.
The new collections are designed by the founder of «an&angel», Artis Nīmanis.