Jessica Walsh. Photo by Monta Apsāne
Her unique, visually bold works have led Jessica Walsh, graphic designer, art director and partner at the New York–based design studio «Sagmeister & Walsh», to becoming an influential creative and reaching the heights of design industry.
Jessica has won awards from the Type Directors Club, Art Directors Club, Society of Publication Designers (SPD), «Print» and «Graphis» magazines, and received various distinctions such as «Computer Arts» «Top Rising Star in Design» and ADC «Young Gun», among others. Even in her work with global clients she has managed to maintain an experimental and visionary approach. Jessica is certain that the more fun and play goes into her process of creation, the better people respond to the end result.
We meet for a conversation after her lecture «Make Your Own Rules» at the Iceland's design festival «DesignMarch» to talk about her eye–catching, illustrative, manual work approach, challenges of creativity and the cost of success.
What was your path like — from being a web/digital designer to becoming an art director?
At the age of 11 I taught myself how to code and create graphics for websites while playing «Neopets», and other kids started asking me to create websites for them. After a year into that, I created an HTML and CSS tutorial site that also offered free website templates for many of the blogging platforms that were popular at the time. Unexpectedly, the site became really popular and I was getting about 15 thousand unique visitors a day. It was only when I went to art school that forced me to get off the computer and try new materials and tools, that I realised I love working in different arenas and bring 3D media in the work that I was doing, instead of working just in the regular 2D, flat graphic or digital design.
I got the job as an associate art director at design magazine «Print», where I started developing this very playful style, where I would build all these set designs and then photograph them in my apartment and we would use them on the cover of magazines or on the interior spreads to introduce features. Over time I started to get recognized for this hand–made 3D photo illustration style, and other clients such as «The New York Times», «Details», «Computer Arts» and «Borealis» magazines, Museum of Modern Art and many others started hiring me to do that kind of work. I was really enjoying it for a couple of years, but started to get frustrated by being pinned down stylistically to just doing this one thing and I felt in my heart that I wanted to move back into a design studio and branding environment, where I would be constantly challenged by different jobs. I contacted Stefan Sagmeister to get some advice about opening a studio and he asked me if I wanted to work together on some projects. After that we became business partners and 3 years ago changed the name of his studio to «Sagmeister & Walsh».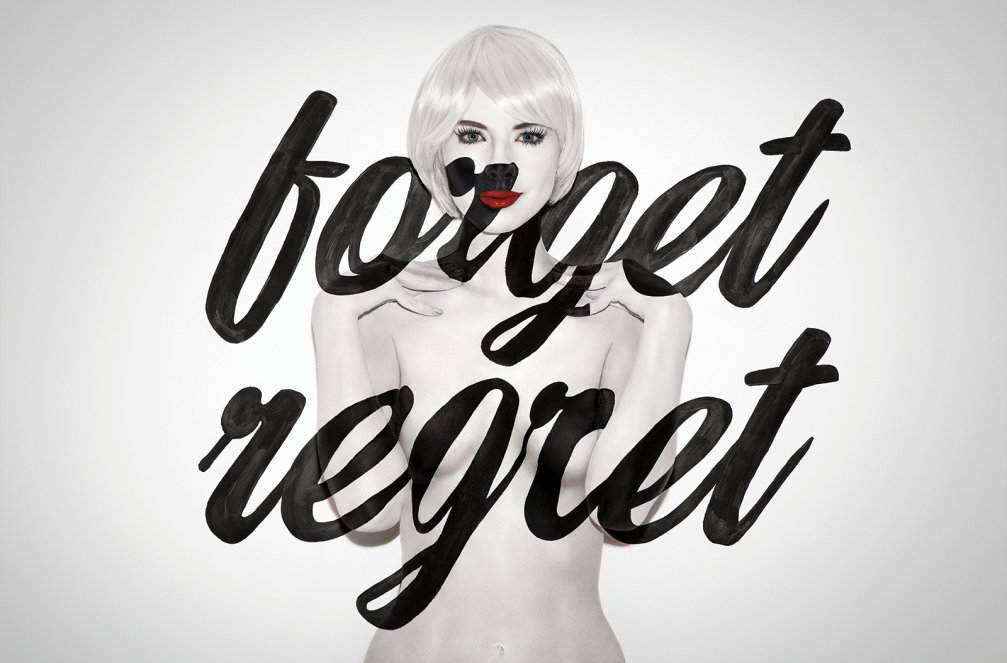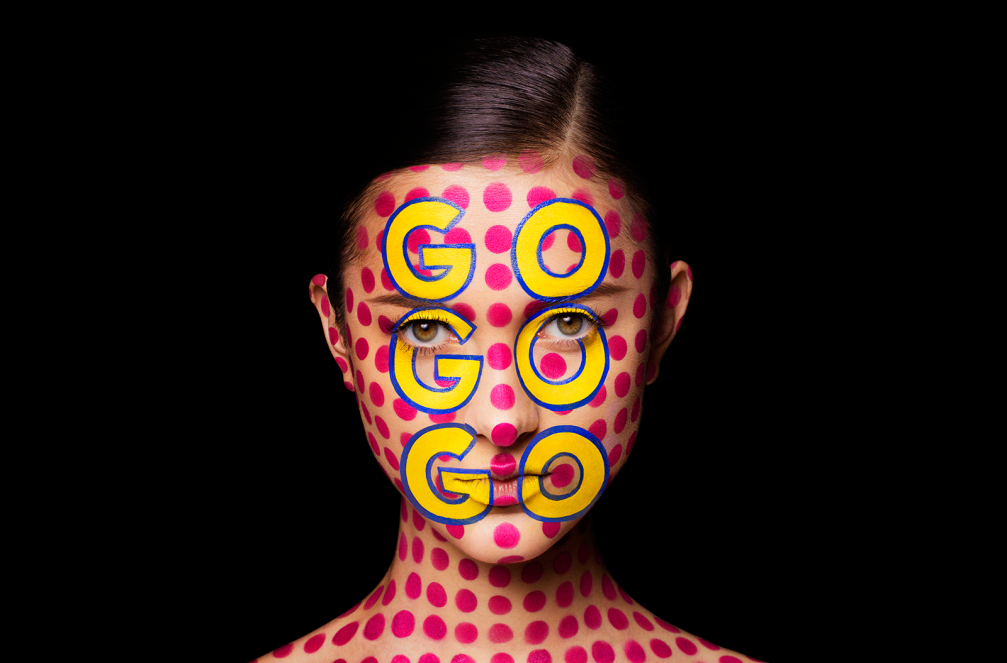 Could you tell a bit more about the creative process of «Sagmeister & Walsh»?
What's unique about our studio is that we don't have one set style. We listen to the client and the brief, and then determine what the media is. What separates artists from designers is that our work has to function. We're being hired to solve client's problems, meet goals and expectations. So the more you know about the client, who he is in the core and what his desires are, the better designer you can be. A lot of our work is quite digital, processing, kinetic work, some of it is more photography–driven, but it depends on the client.
We also set limitations for ourselves within the projects — sometimes it's colour, sometimes form or a conceptual notion like it has to be something fun, sometimes it's a specific tool that we give ourselves and see whatever happens within that tool.
In many cases, when the commissioned work is intended to be used digitally, you still firstly carry it out in the real world, creating installations and sets. Why is this practical, manual process so important for you?
I think because I had both worlds. I grew up with the digital world and using computer is like a second nature to me, but I also have this art school, manual labour experience and I see the benefits of both. For me it's about the concept and what is the best way to make it and not «this is my tool and I'm going to make it this way». It's nice to have flexibility.
What I have learned over the years is that a computer is a great tool, but it's just a tool. Sometimes when you just get off the computer and start working with your hands, you end up having a lot of accidental discoveries and ideas that never would have happened if you are just sitting there all day pushing pixels on the screen.
Does being a successful designer put pressure or unwelcome expectations on your work?
I've had that definitely bring me down in the past, especially after the success of «40 Days of Dating» and how it went viral. I felt that now there is a level of expectation that every project I do should be a big thing. And that really scared me and made me feel very limited so I purposely started doing stupid little projects that I would release on Instagram or things that were not at all meant to ever get big, just to show myself that these ideas and expectations are in my own head. It's important for me to do things that I'm passionate about whether they are going to get big or not.
In terms of creativity, the «40 Days of Dating» reinforced to pay attention to what I want to do when no one's paying me, what I'm really passionate about and what I want to say outside of the client work. Passion projects invigorate me so much that it ends up making me work faster and having a really good influence on the client side.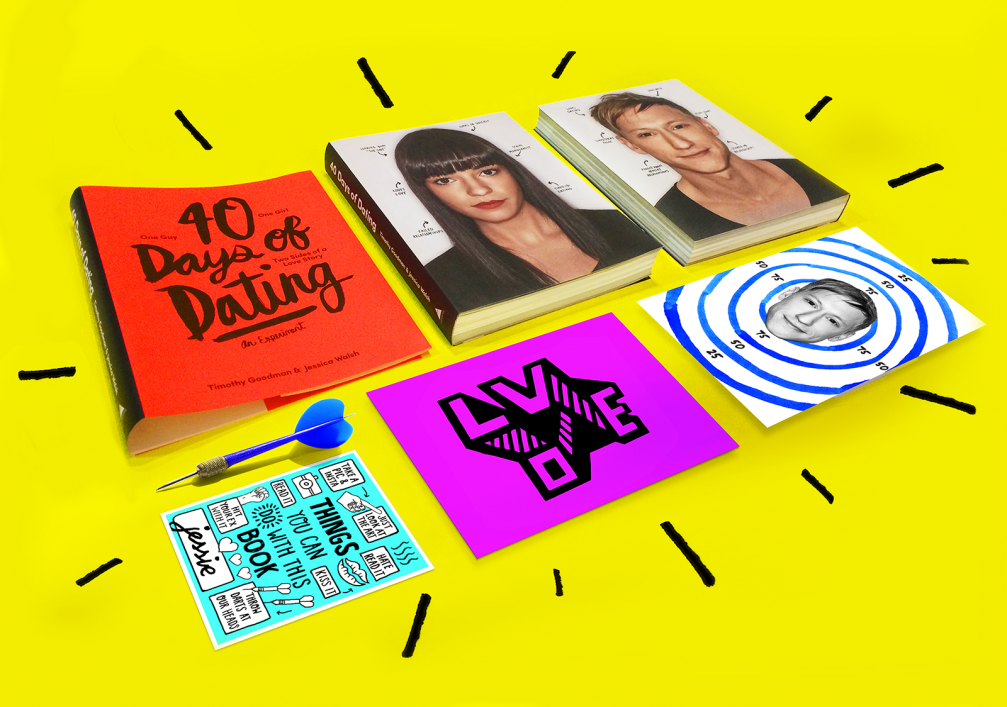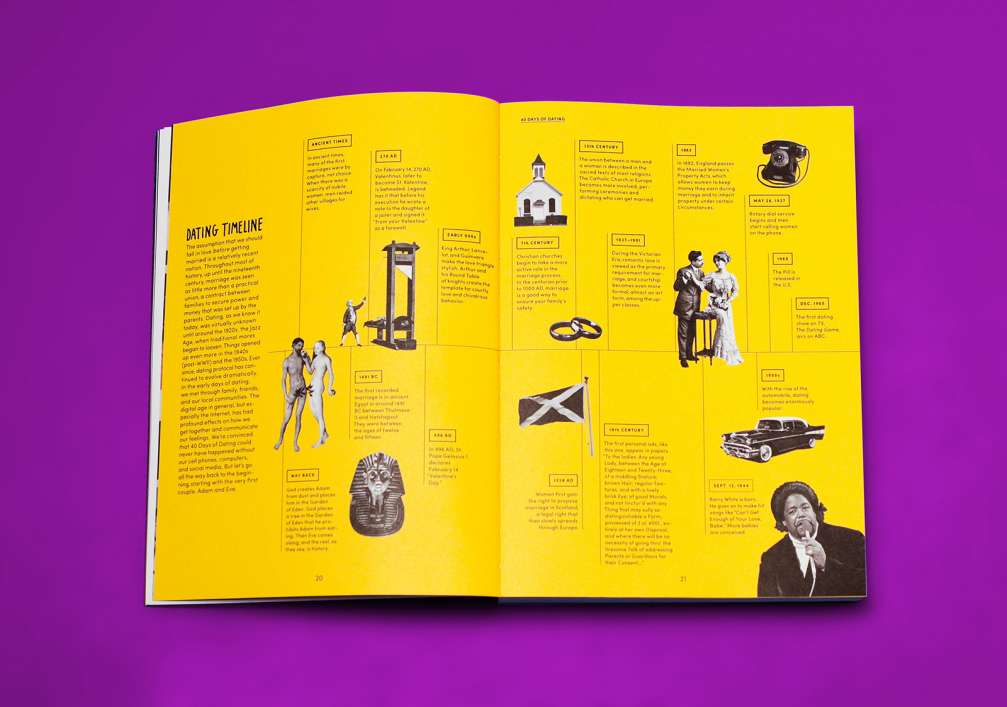 Do you feel that graphic design is a male dominated field?
I think it was a male dominated field. Definitely when you look at older generation like Stefan's age an above, most of the prominent designers are men. It's a men's club in a way, but as there has been more women who have become more influential in the last 20 to 30 years, it gives young girls more of a role model to look up to. For me it was Paula Scher, Gail Anderson, Maira Kalman that helped me to feel that I could make money and do something in this industry. You can already see the changes, in my generation and people younger than me I see just as many prominent women as there are men.
What is your personal driving force and what kind of projects do you aspire to work with?
I'm interested in creating work that is emotion–driven and touches people. If something I do makes people's life easier, makes them smile, think about life in a new angle or evokes some sort of an emotion, that is success for me in a project. And I like to bring a sense of playfulness and humour in the stuff I do. I'm really interested to do projects that reach a mass audience like doing airport signage or currency — something that people are going to use and be affected by every day. That's the stuff that I would love to be doing more of!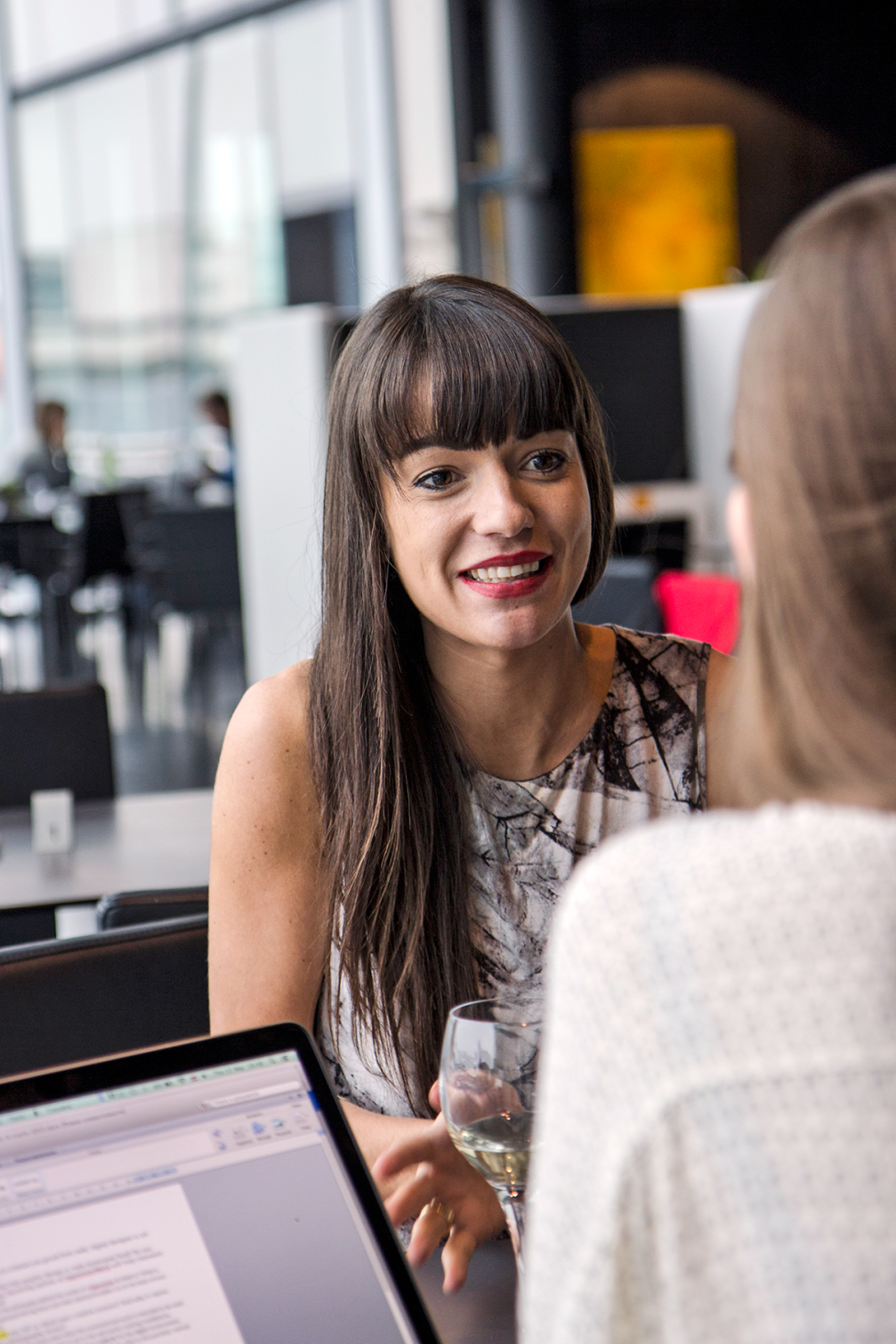 People often settle for the comfort and safety of their careers. How to maintain originality in creative work and avoid banality and stagnation?
I think you cannot look into your own field for inspiration. While blogs and online press is amazing, the problem is that people end up regurgitating a lot of the same styles and ideas that they see happening in design world over and over again. What I find the most successful is when I take inspiration from things outside of the world of graphic design like looking at sculptures, going to a painting show or reading a book on psychology. It helps bring new ideas and really unexpected solutions into what I'm doing, because the references are so odd compared to what I'm making.
Sometimes I just change my scenario — if you're up all night trying to make layout work and it's not working, get off the computer, try making things in another way with a different tool or just change your environment. Why I love travelling and meeting new people is that it's a constant inspiration and I don't get stuck in one mindset or with one group of people. That's when I can get a creative block, when I have been in New York, in my studio for 4 months.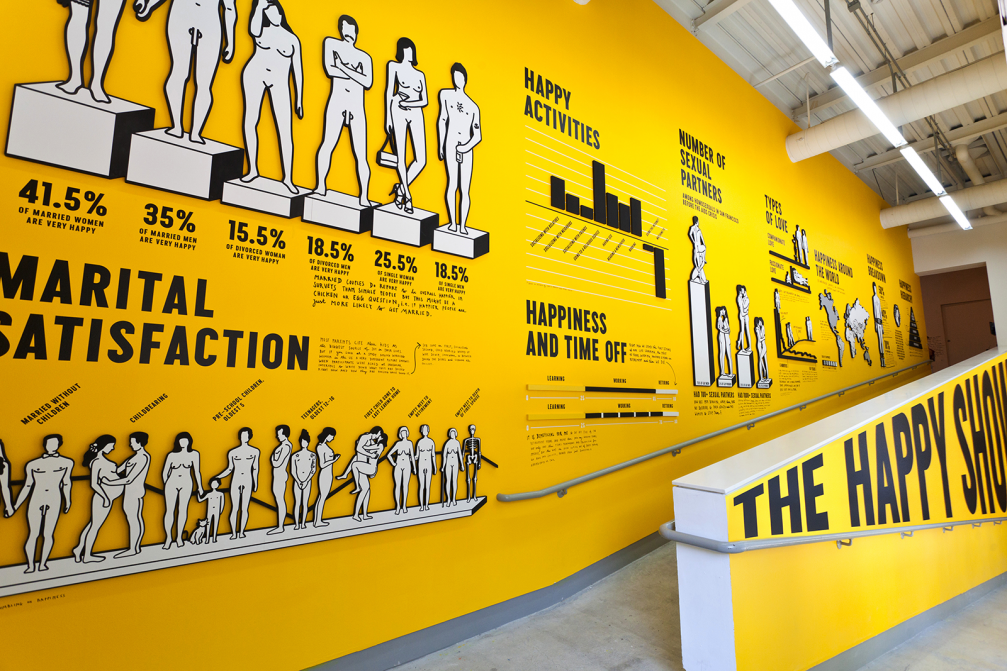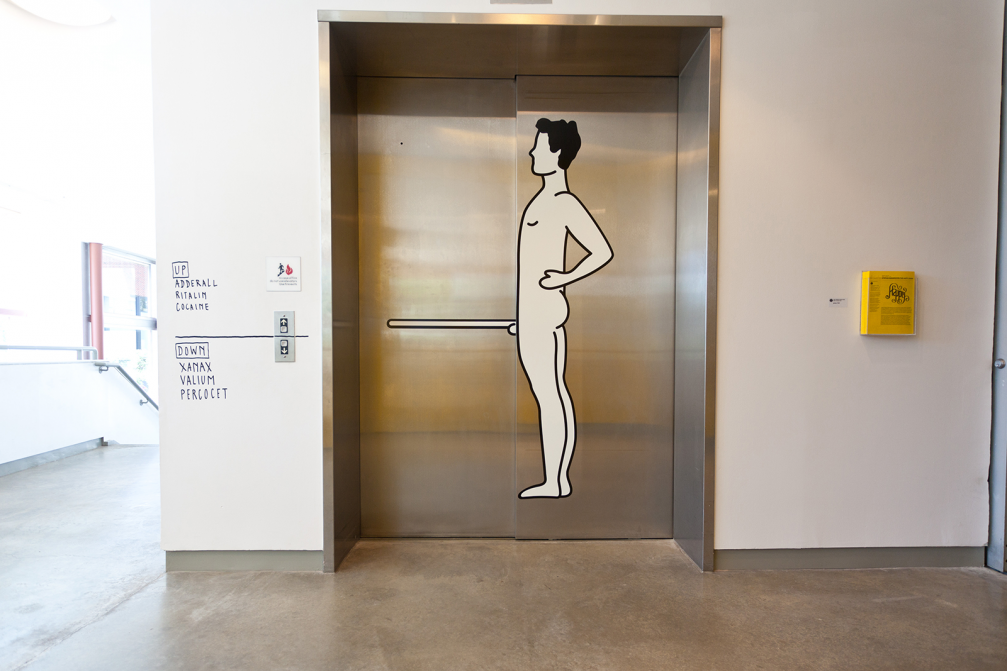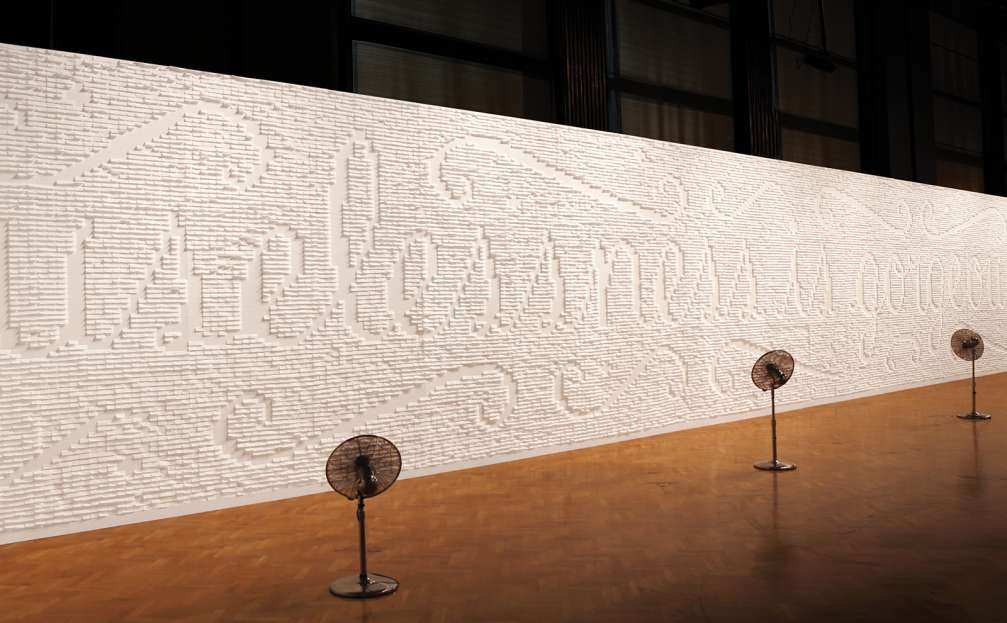 Do you have any instruments or approaches that you would love to try out but haven't had the chance yet?
I think the «Oculus Rift», its potential for design and how we can help people visualise what something is going to look like is really interesting. In a way how the 3D printing has been changing design, the «Oculus Rift» will also change the design scene, and I'm excited to see how to integrate that into what I'm doing.
What do you think the future holds for graphic design?
It's all moving towards web, digital and more virtual realities like the «Oculus Rift» type of thing. But I would like to see designers using our tools for more of their own ideas or expression. Every other creative industry professionals — writers, filmmakers, songwriters — bring a personal feeling into their work, except graphic designers. And we have the tools to communicate that with the mass audience very quickly, easily and cheaply. So that's what I'm excited about seeing!
The interview has been created with the support of The Nordic Culture Point «Norden» within the framework of Nordic–Baltic Mobility Programme for Culture.