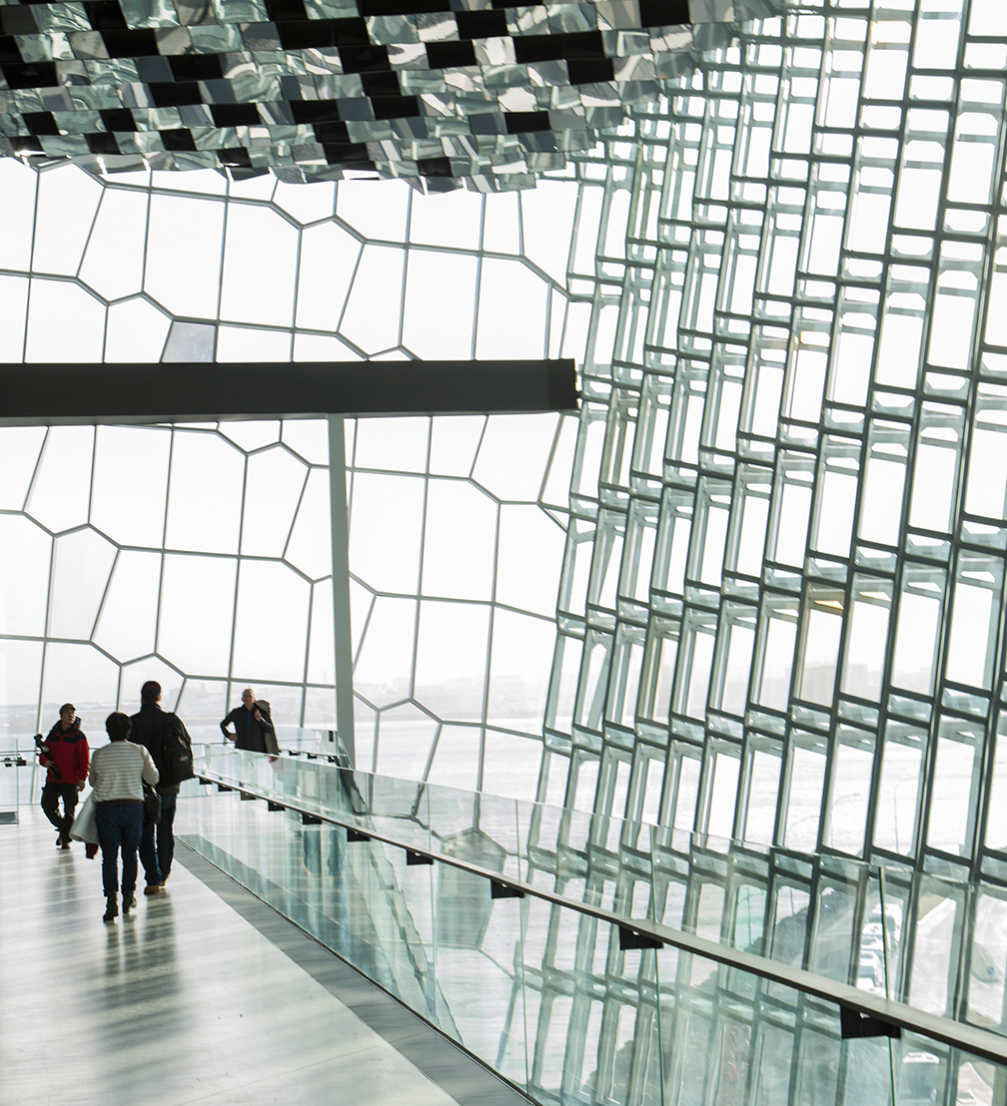 Harpa Concert Hall. Photo by Monta Apsāne
Although the greatest part of Iceland is covered in volcanic lava fields and glaciers, it has proved to be a favourable environment for the creative potential — a land, inhabited only by 320 thousand people, has brought up such a great deal of talented artists, musicians and writers. This year, for the sixth time in turn, offering more that 130 events, «DesignMarch» festival turned Reykjavik also into a design epicentre.
Surrounded by the harsh weather conditions and nature, and restrained by the dark months of winter, Icelanders strive for creative self–expression. In the vast and still landscape they find a place for contemplation and freedom for creation. Only by experiencing all the weather conditions this land has to offer, one can grasp why for Icelanders nature is the greatest source of inspiration — it is so omnipresent and unavoidable that it organically infiltrates design, architecture and the people themselves — seemingly reserved and distant, yet soulful and genuinely zealous.
Design talks
«DesignMarch» opens with a round of design talks, featuring leading local and international designers that have come here to discuss the subject of play as an experimental approach, speculation, refutation of established conventions and a precondition for creativity and innovation. «DesignTalks» take place at the home of Iceland Symphony Orchestra and Icelandic Opera — Harpa Concert Hall, designed in teamwork by Danish  «Henning Larsen Architects» and Icelandic «Batteriid». Its facade of polygonal glass frames and broken shapes that resemble floating chunks of ice is an exceptional artwork of the famous Icelandic–Danish artist Ólafur Eliasson.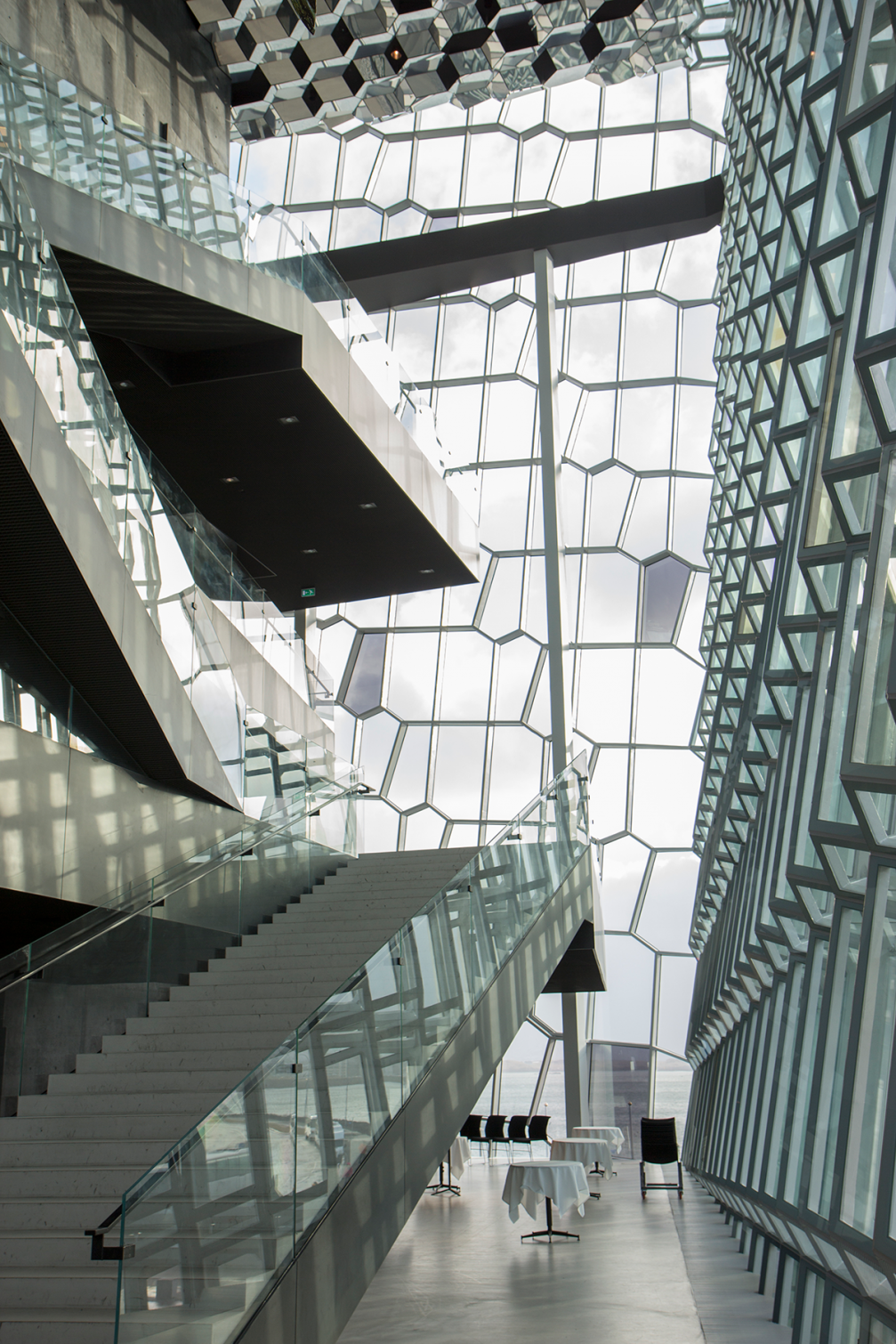 Ex–designer Martí Guixé
First to take the floor of «DesignTalks» series is Barcelona and Berlin–based Catalan Martí Guixé, who dubbed himself ex–designer at the end of the 1990s to give a name to his trade that others saw as art. Looking back at his process as a designer, Martí highlights food design as a substantial direction of his work, to which he first turned to in 1995 when he came to a conclusion that food is at the top of the mass production pyramid. Martí regarded food as edible objects and talked about its usability, ergonomics and interactivity through design. This was the dawn of food design movement with Martí as its trailblazer.
«Food designer is someone who works with food with no idea about cooking,» reveals Martí, pointing out that he is not interested in taste nor looks. Martí's designs harbour sarcasm, instigation and a good deal of irony. He has created «Techno–Tapas» — snacks to feast with in extreme conditions, «I–cakes», where pie chart indicates the ingredients of the cake in percentages, «Oranienbaum Lollipop» with an encapsulated seed that should activate a spontaneous reforestation once the lollipop is done and the seed is spit out.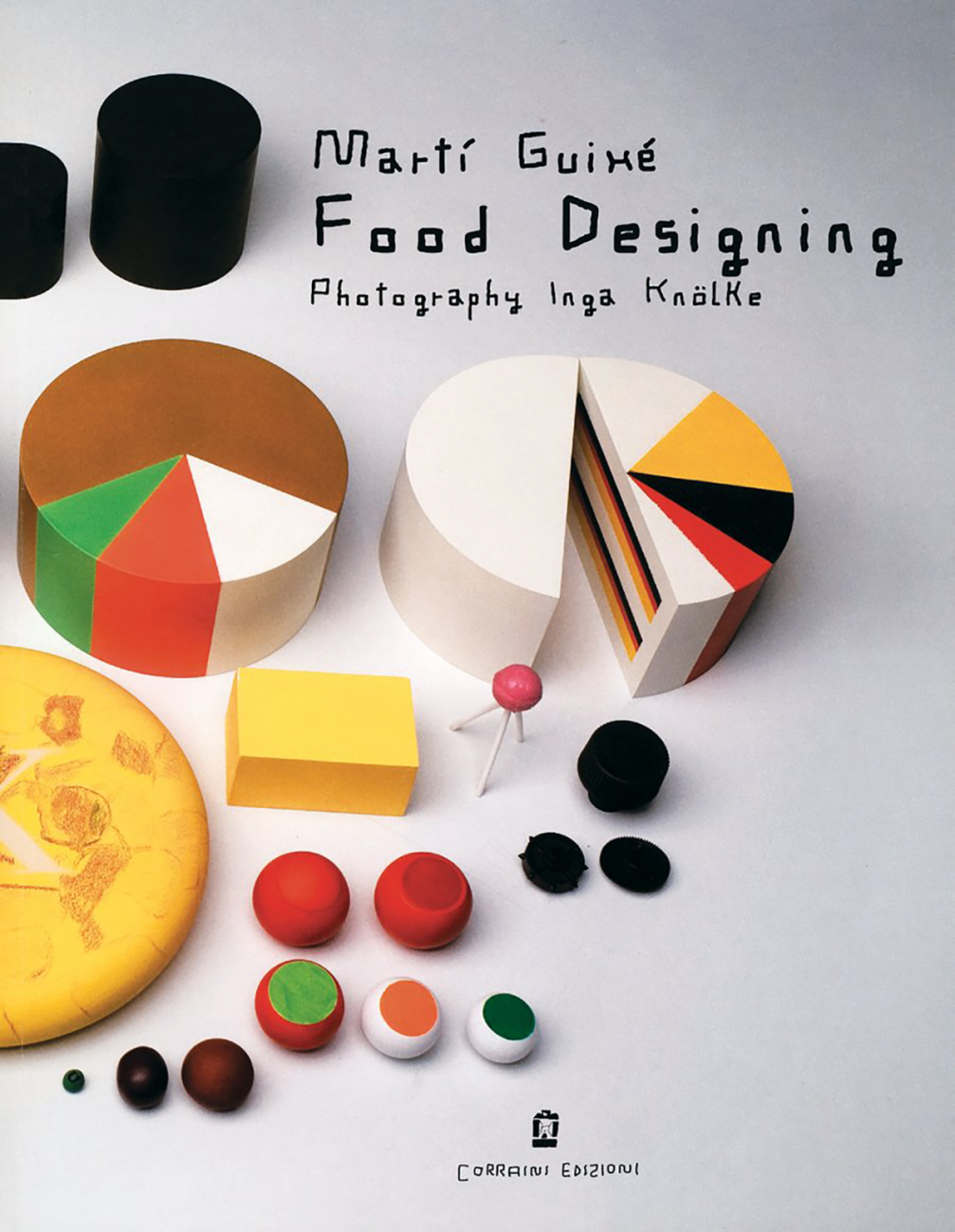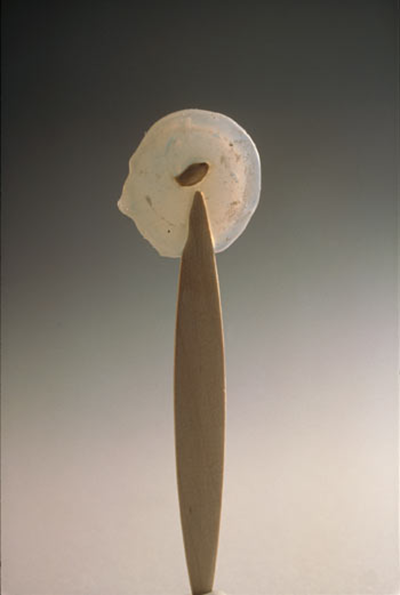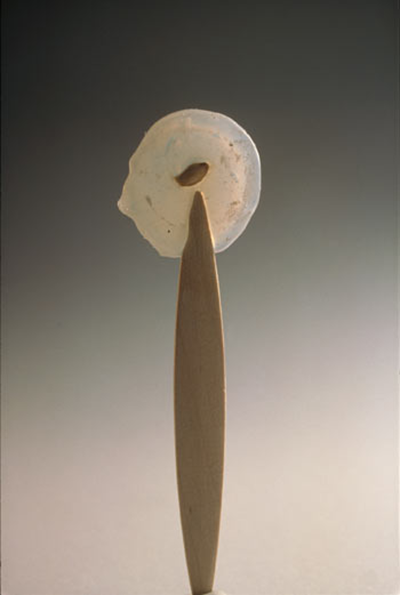 Once, while working on an exhibition design and thinking that guests shouldn't be holding glasses while meeting one another at the opening, but still could have some drinks, Martí created a special device «GAT FOG» that would fill up the exhibition space with gin and tonic fog.
An important direction in Martí's work is his so called «business model» — a fusion of product, ritual and environment, that resulted in the project «Solar Kitchen Restaurant» in Helsinki where food was being prepared in sun reflecting reservoirs. The restaurant as a business model has been initiated in other European cities as well, attempting to transform the perception of food making and its connection to nature.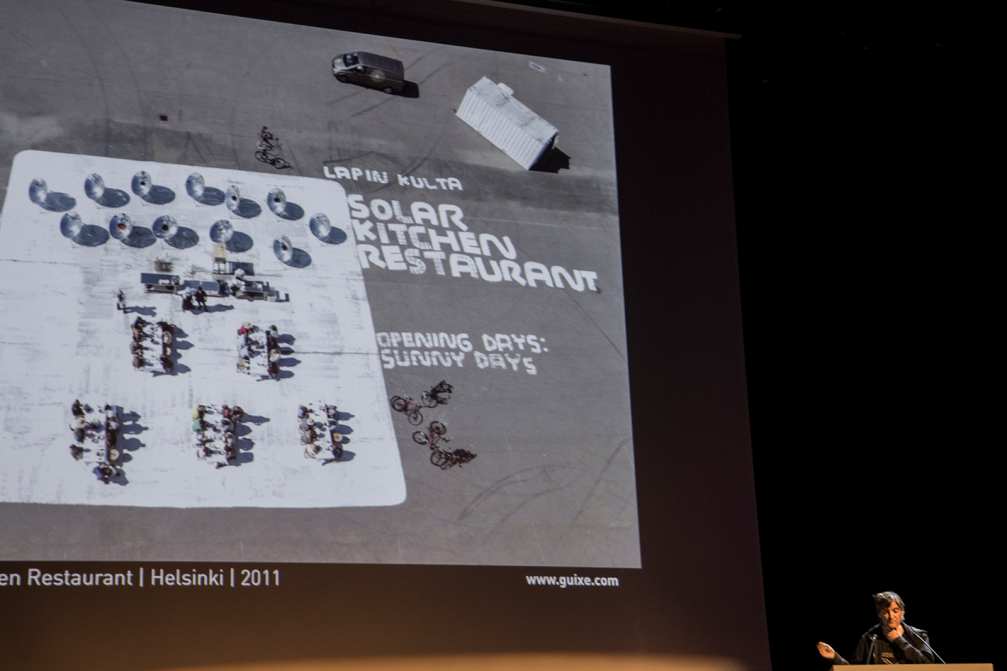 It's true that such objects among coevals, especially in the 90s, could have been misunderstood, and Martí jokes that he has never received a positive response. He sees his works not as bestsellers but «longsellers»: «To make mass produced bestseller objects, you have to create very ugly things, and I choose to go my own way, even if it will never be interesting for the majority.»
Dream the World Awake — Walter Van Beirendonck
The talk of Walter Van Beirendonck, a living legend and design icon of the fashion world, opens with a 20–minute long video of his 1997–98 fashion show «Avatar», displaying nearly a hundred of crazily colourful, experimental, slightly absurd and ironic garments, interwoven with punk culture and provocative sexual freethinking motives. Fashion as a protest, defiant inscriptions, rebellion against terrorism, racism and mass consumerism cult are just some of the key words of Walter's fascinating collections. It makes one wonder if the young designers of today dare to be bold and are able to overstep the boarders of comfort to create insurrection and challenge the consumer through fashion. Or are we comfortably lapsed in cautiously amorphous, aesthetically attractive and functional fashion design?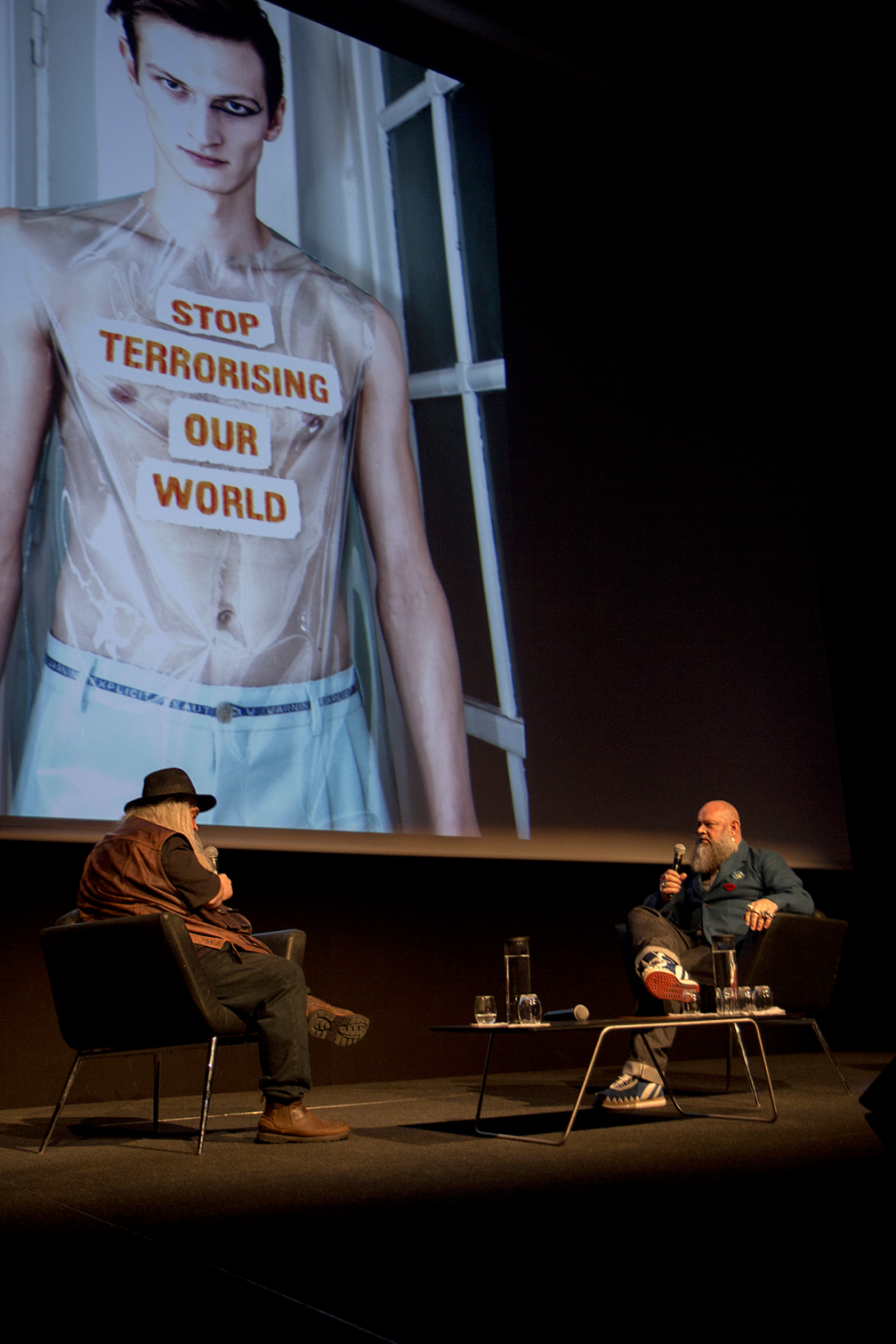 Walter believes that fashion enables designers to directly and immediately react to the things that are happening in the world. His daily life is as glaring as his collections are — Walter designs costumes for ballet, theatre and movies, illustrates books, creates exhibitions and branding for pop music bands, and for 29 years has been teaching fashion at the Royal Academy of Fine Arts in Antwerp.
In mid–1980s, when the world didn't yet know Belgian fashion, Walter and the other designers of the legendary collective «Antwerp Six» (Dries Van Noten, Ann Demeulemester, Martin Margiela, Dirk Van Saene, Dirk Birkemmbergs), put Belgium on the European map of fashion. Yearning to discover the world and become noticed abroad, fellow students put all their collections in a van and drove to the British Designer Show in London. Unnoticed and disappointed, on the last day of the fair they were discovered by an assistant of a press agent. Not being able to pronounce the Flemish names of designers, the world named them the «Antwerp Six», and Belgian fashion was born.
Performative architecture — Julien De Smedt
The awarded Belgian architect, designer and director of «JDS Architects» Julien De Smedt, who started his career at Rem Koolhaas' architectural bureau and later founded «PLOT» with Bjarke Ingels, calls his approach to architecture «performative». One of the forms of this approach is the idea of a «city of tomorrow» that integrates nature into architecture and forms densely populated building volumes to enhance the potential of public space, making it more accessible and usable for people, for instance, by inhabiting the rooftops of a city, which Julien believes to be a sadly underused space.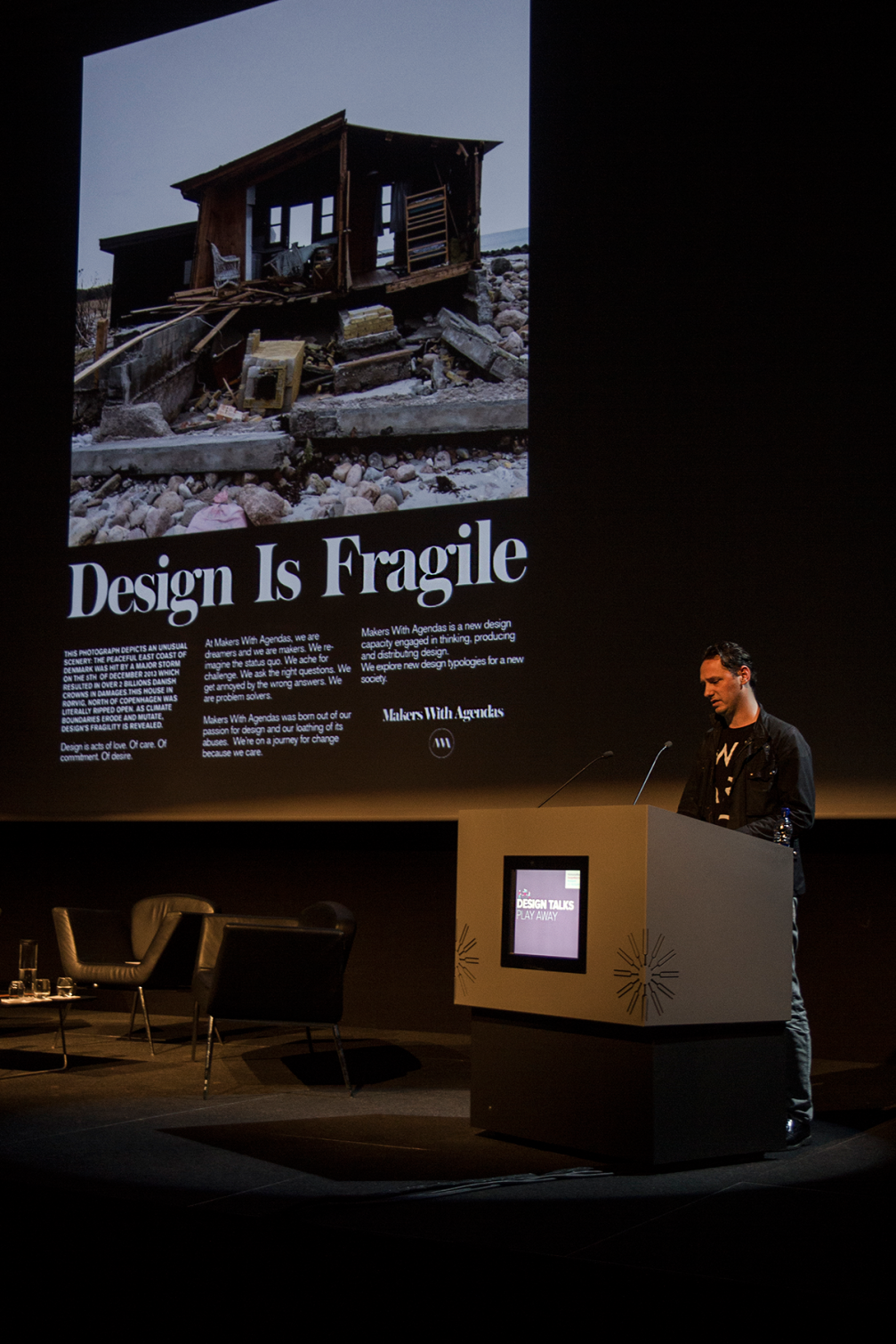 Alongside his architecture practice Julien has founded a design collective «Makers With Agendas» that challenges society's assumptions on design and addresses social, ethical and ecological matters. The poster series «Design Is» uncovers positive and negative implications of design on today's world. For instance, the powerful statement «Design Is Evil» talks about coltan ore, the so called «blood mineral», used in mobile phones and other electronic products. Its extraction in Congo has triggered armed conflicts and the biggest mass extermination since World War II. In their design approach the team also proposes ideas of an effective use of space, by creating compact and easy–to–use products. To tackle the problem of mobility in the city, the collective has designed the «MIKE» bike, specially intended for travels to the airport and equipped with a baggage transportation platform, bag basket, side, front and back lights, smartphone docking station and an extended seat for a fellow traveller. «Makers With Agendas» design approach is focused on the ascendancy of ingenious solution, content, idea and function over aesthetic beauty and impermanent principles of societal taste.
Make your own rules — Jessica Walsh
The last one to stand before the lights and conclude «DesignTalks» is Jessica Walsh, an award winning graphic designer, creative director and partner at the New York–based design studio «Sagmeister & Walsh». Play and experimentation are the key attributes of Jessica's work — maxims come to life in large–scale installations, set designs for advertising and photo sessions are built in real life instead of being produced digitally, but the project «40 Days of Dating», carried out together with her good friend, graphic designer Timothy Goodman, in which they devised an experiment — to date for 40 days and document the process, has grown into a colourful book full of  graphic works, photographs and illustrated stories. The book has been published this January, and the film rights to the story have been entrusted to «Warner Bros». Jessica's creative work is characterised by a valuable revelation, disclosed in the lengthy hours of client work: «Do the job that feeds your soul not your ego».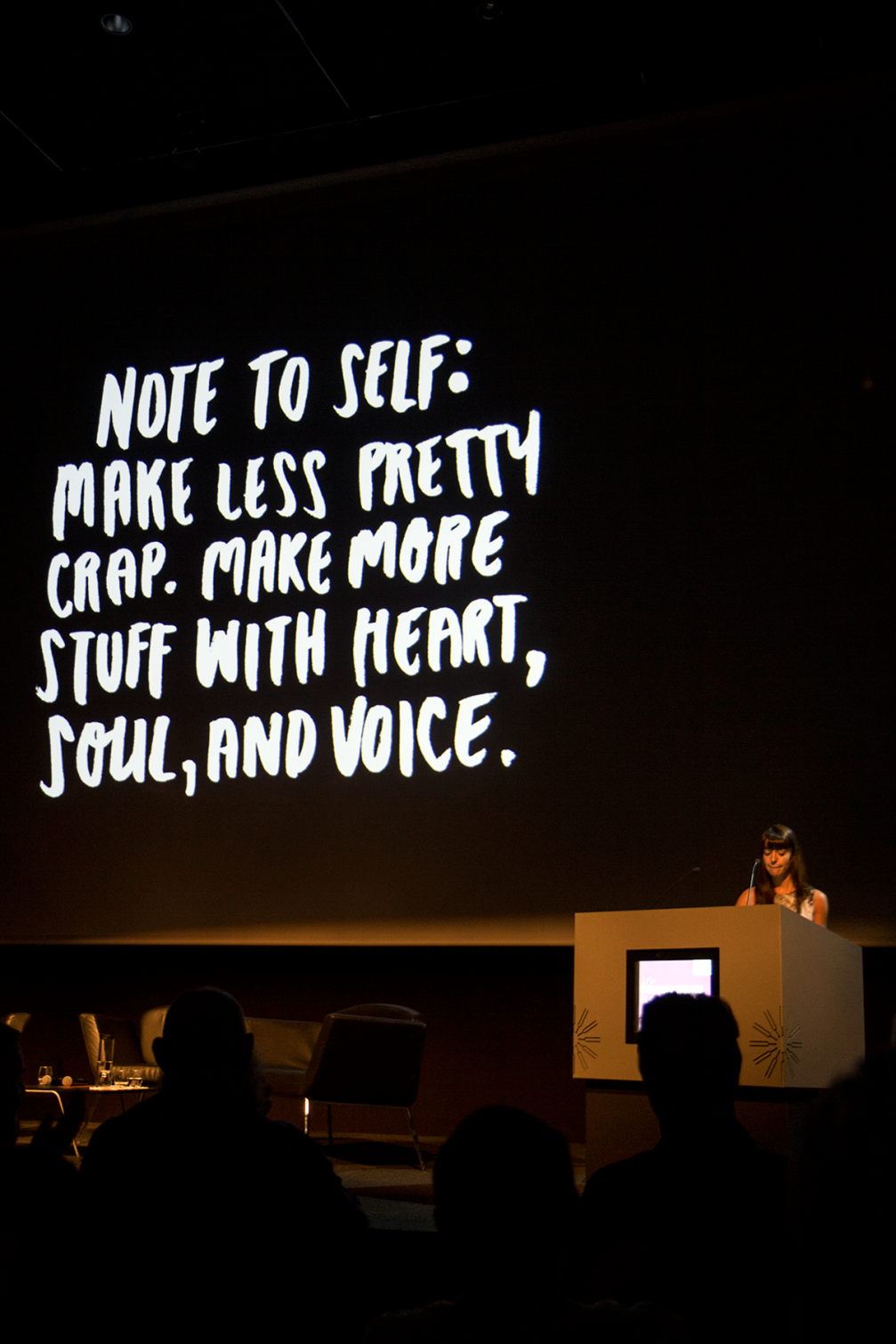 Being a noteworthy design studio with a growing list of clients, «Sagmeister & Walsh» however choose to stay a small team of five people and show the client just one concept provided that they will completely redo it if the client is not satisfied: «We put all energy into one idea that we believe in, force ourselves to come up with the best solution based on the constraints of the client, budget or what we feel is the best for him and the audience. If you show several different options, the client will like the colour in the first one, font in the second and layout in another. Then all of a sudden you get this Frankenstein kind of design, and it's not good neither for the client, nor yourself.»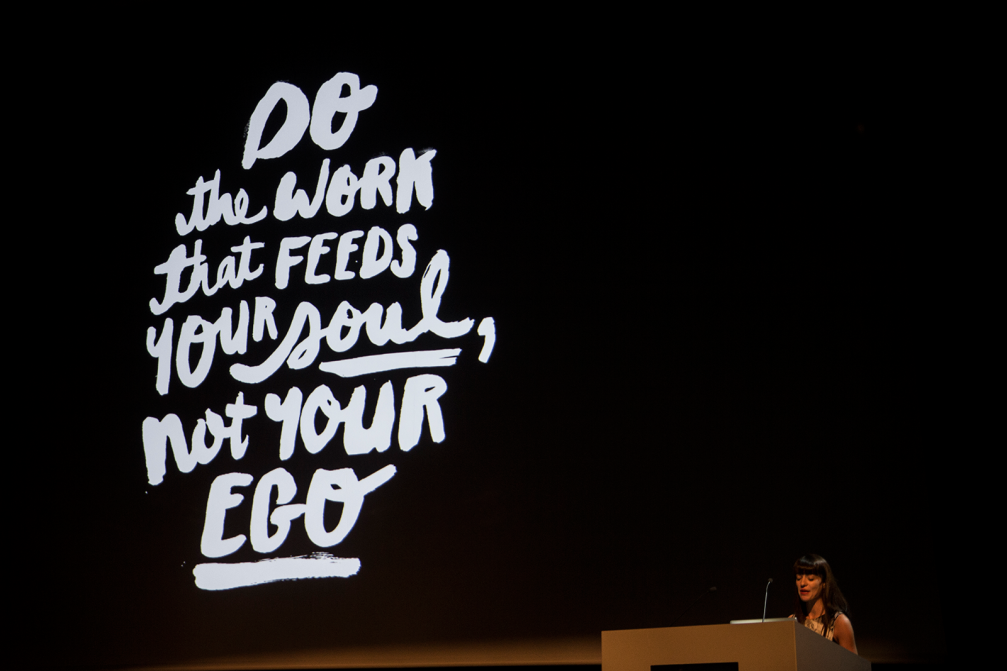 The next three days of «DesignMarch» festival are spent in galleries, exhibitions and event openings, where I talk to local designers to get acquainted with the whole picture of Iceland's design.
The article has been created with the support of The Nordic Culture Point «Norden» within the framework of Nordic–Baltic Mobility Programme for Culture. Part 2 of the article «Icelandic design iceberg» can be found here.