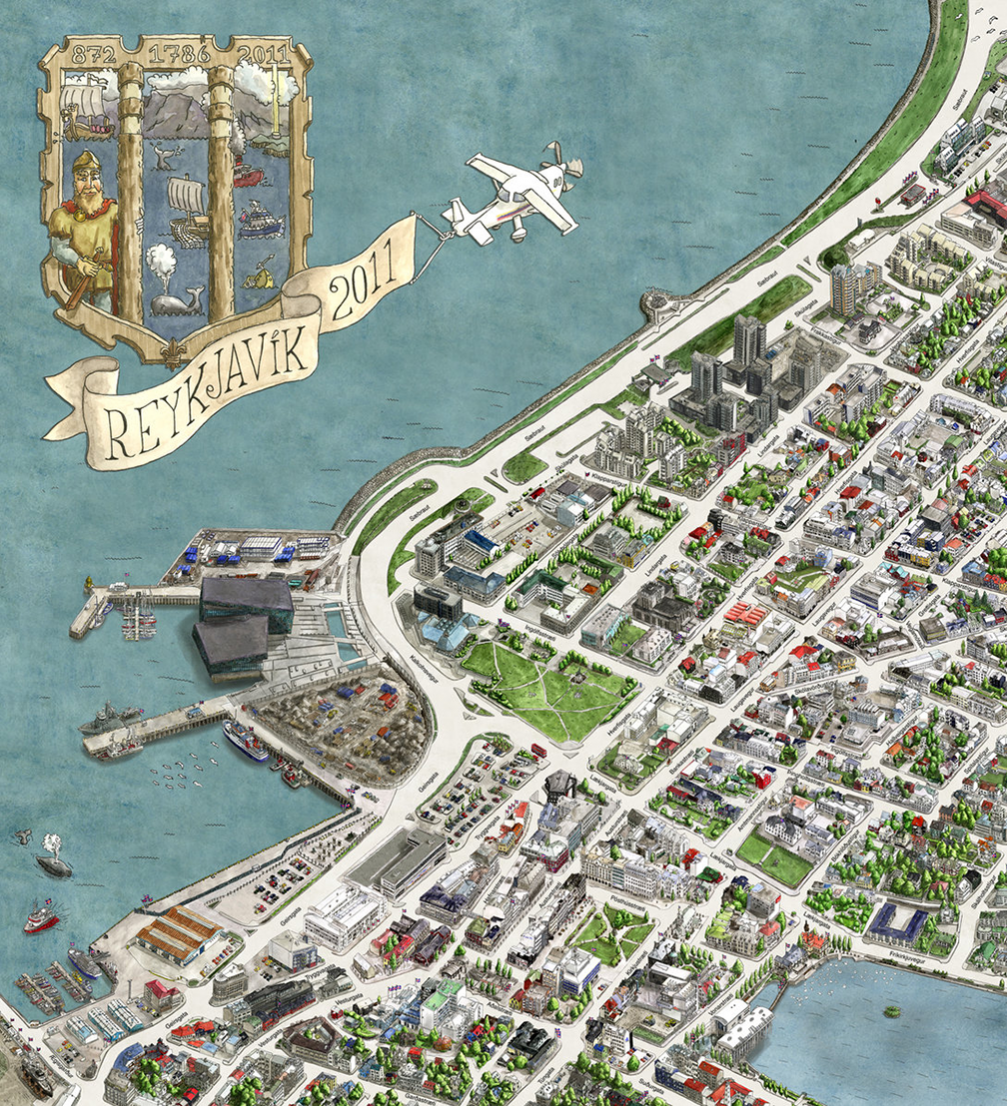 Illustration by «Borgarmynd»
While Icelandic music, art and literature has established a solid reputation for itself internationally, the notion of design or «hönnun» in Icelandic only appeared during the 1950s, and the design practice is yet comparatively young.
Íslensk hönnun
Contemporary Icelandic design demonstrates Scandinavian design aesthetics, laconism, delicately developed details, avoiding excess, intricacy and sturdiness — the design is a qualitative, functional and aesthetic delight. This very similar visual style and approach to design poses a question — are the values of Scandinavian design currently in demand and therefore deliberatively cultivated, or could it be attributed to the Iceland's recent design history and young designers searching for their individual style? Interestingly, this kindred design language is illustrated by an experimental project «1+1+1», where three Nordic design approaches — Icelandic design studio «Hugdetta», Swedish designer Petra Lilja and Finnish duo «Alto+Alto» — have come together to create three separate lamps with a detachable base, stand and lampshade that would afterwards make it possible to create new variations. The designs remained a mystery throughout the project until designers brought their work to «DesignMarch» exhibition and discovered that the lamps are so much alike, and the parts so harmonically compatible, that they look as if it was the work of the same author.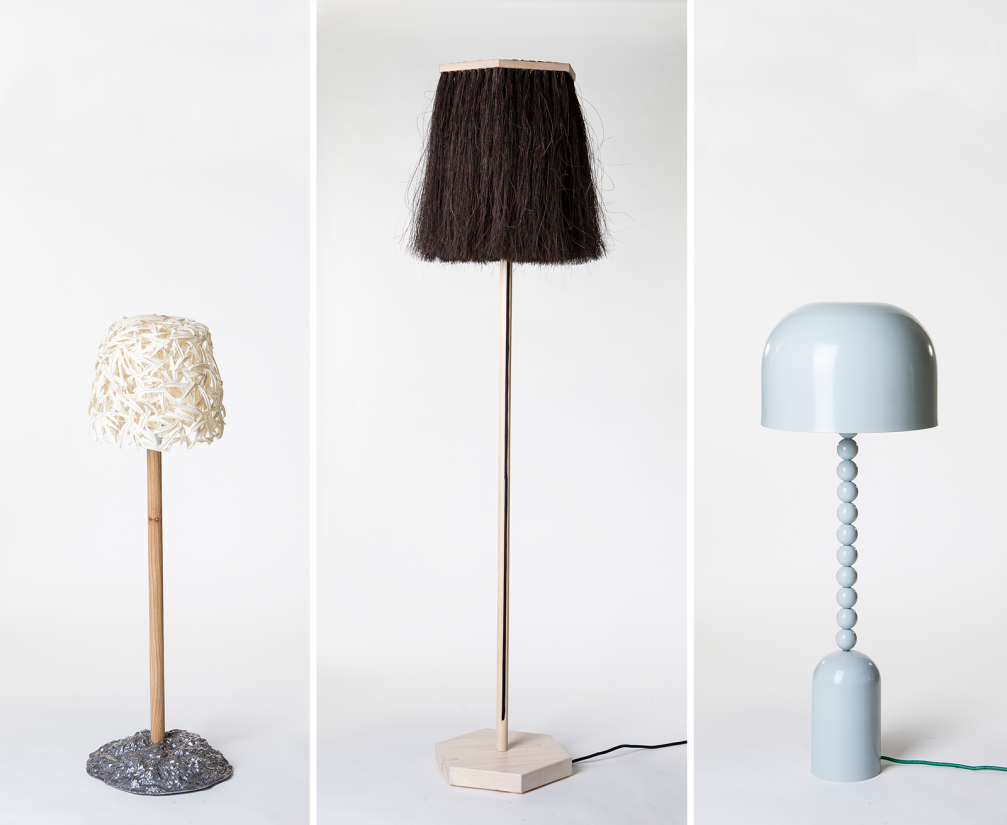 Although it seems that designers are still getting the knack of how to address controversial, socially responsible and economically relevant subjects, the design scene is ruffled by a vigorous energy, quests to explore new territories and play with traditions to create unseen forms, and features progressive, daring individuals worthy of attention and recognition, whose names and works will be brought out in the following chapters.
Eruption of colour
The younger generation of designers often overstep the frequently neutral and cautious colour arrangement of Scandinavian design. A myriad of works daringly radiate in the opulent spectrum of colour, while maintaining a tasteful modesty.
Confident that «today's fashion lacks human touch and handmade design reveals authenticity and the creator's identity,» the MA graduate from Central Saint Martins, fashion textile designer Anita Hirlekar transforms the ancient Icelandic embroidery tradition into imposing, extravagant and unique textiles.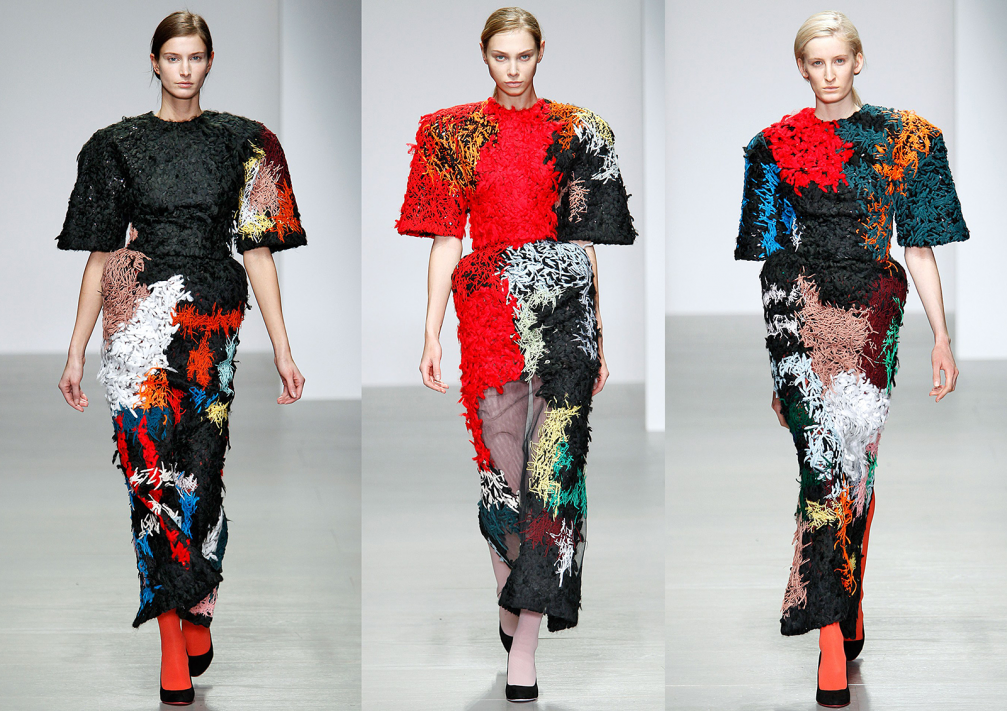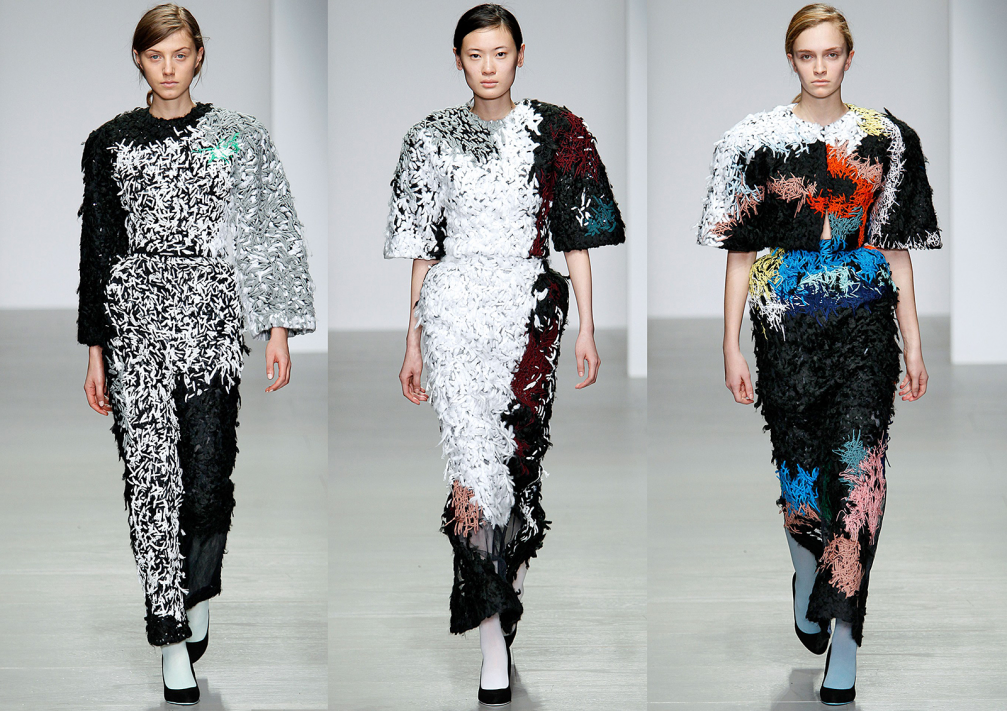 Wishing to create a new kind of music experience that wouldn't be a linear composition listened from A to Z, but a free experimentation, composer Úlfur Eldjárn, graphic designer Siggi Oddsson and programmer Halldór Eldjárn have created «Infinite String Quartet» — an interactive music composition, where the listener creates his own music through an intuitive graphic interface, controlling the recordings of an actual string quartet and rearranging them in infinitely many combinations. The designer Siggi is one of the most talented representatives of the Iceland's emerging generation of graphic design whose illustrations and graphics mostly embellish music and culture industry projects.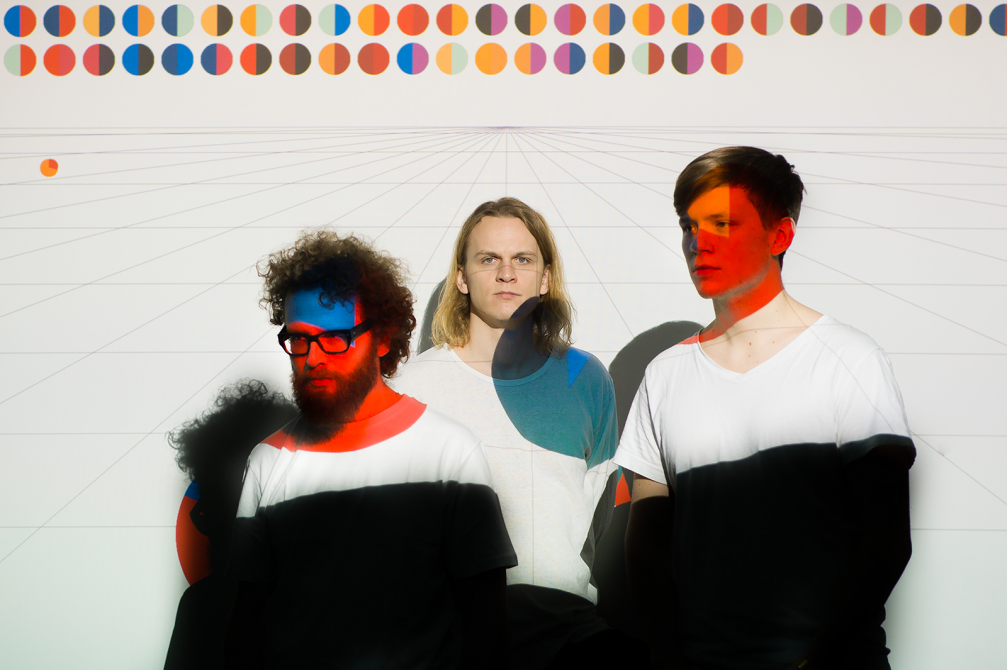 The French–Icelandic design collective «IIIF», formed by Agla Stefánsdóttir, Sigrún Halla Unnarsdóttir and Thibaut Allgayer, in collaboration with the Glassblowing centre CIAV in Meisenthal have created a glassware collection «Petits Volcans» interpreting the five different types of Iceland's most common geological formation: submarine and dormant volcano, subglacial eruption, lava eruption and crater lake. Thibaut reveals that storytelling is essential for Icelanders and it often becomes apparent in design. The designers have drawn poetic parallels between glass and the collection's inspiration source — magma. Both matters are fluid and come to life under high temperature but solidify when cooled down, moreover, while heated, they blaze in the same colour and shine. Every dish is made by two glass blowers simultaneously, placing both glass forms together when the right temperature and size is reached. The glassware collection is accompanied by wonderful marble paint illustrations.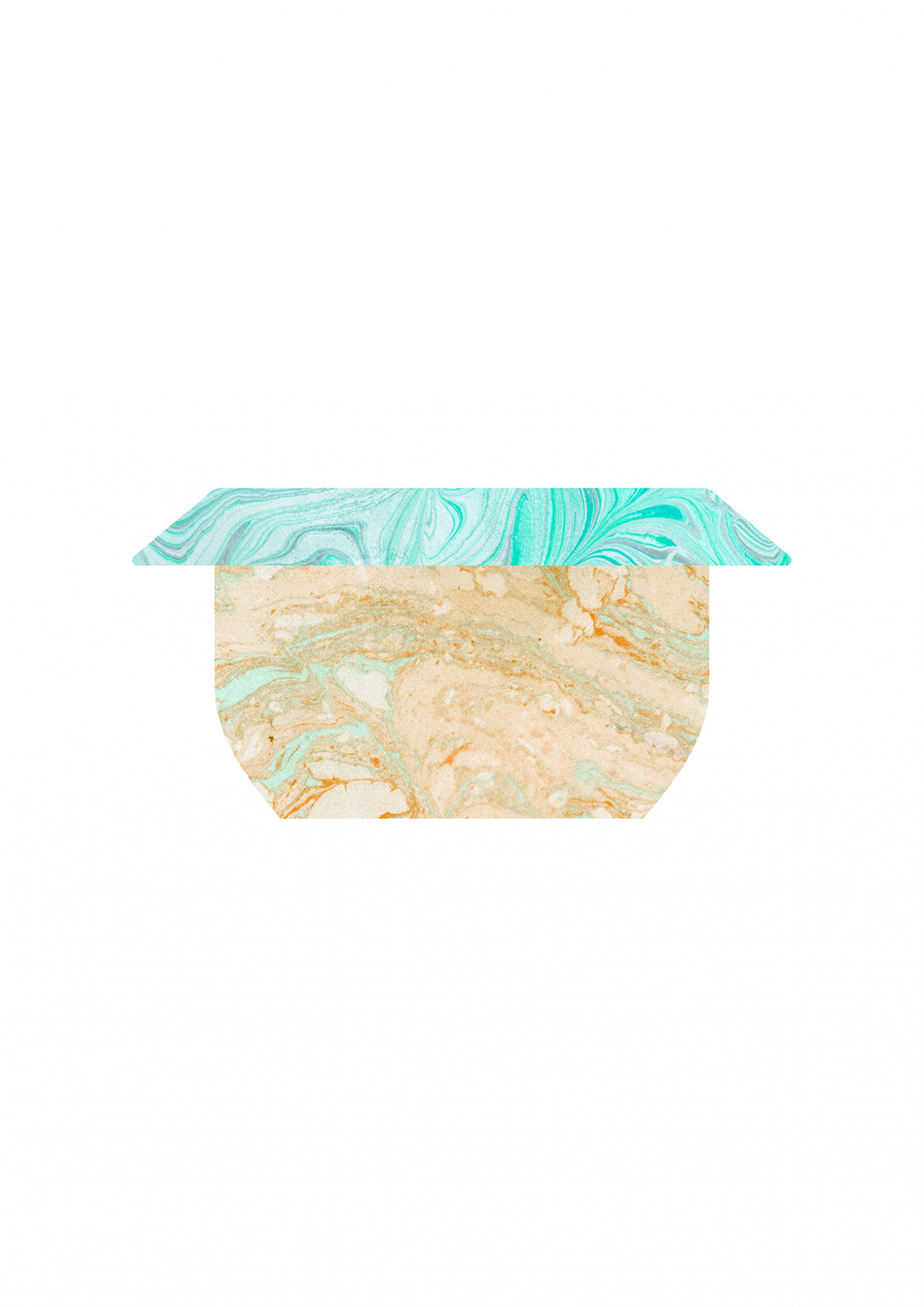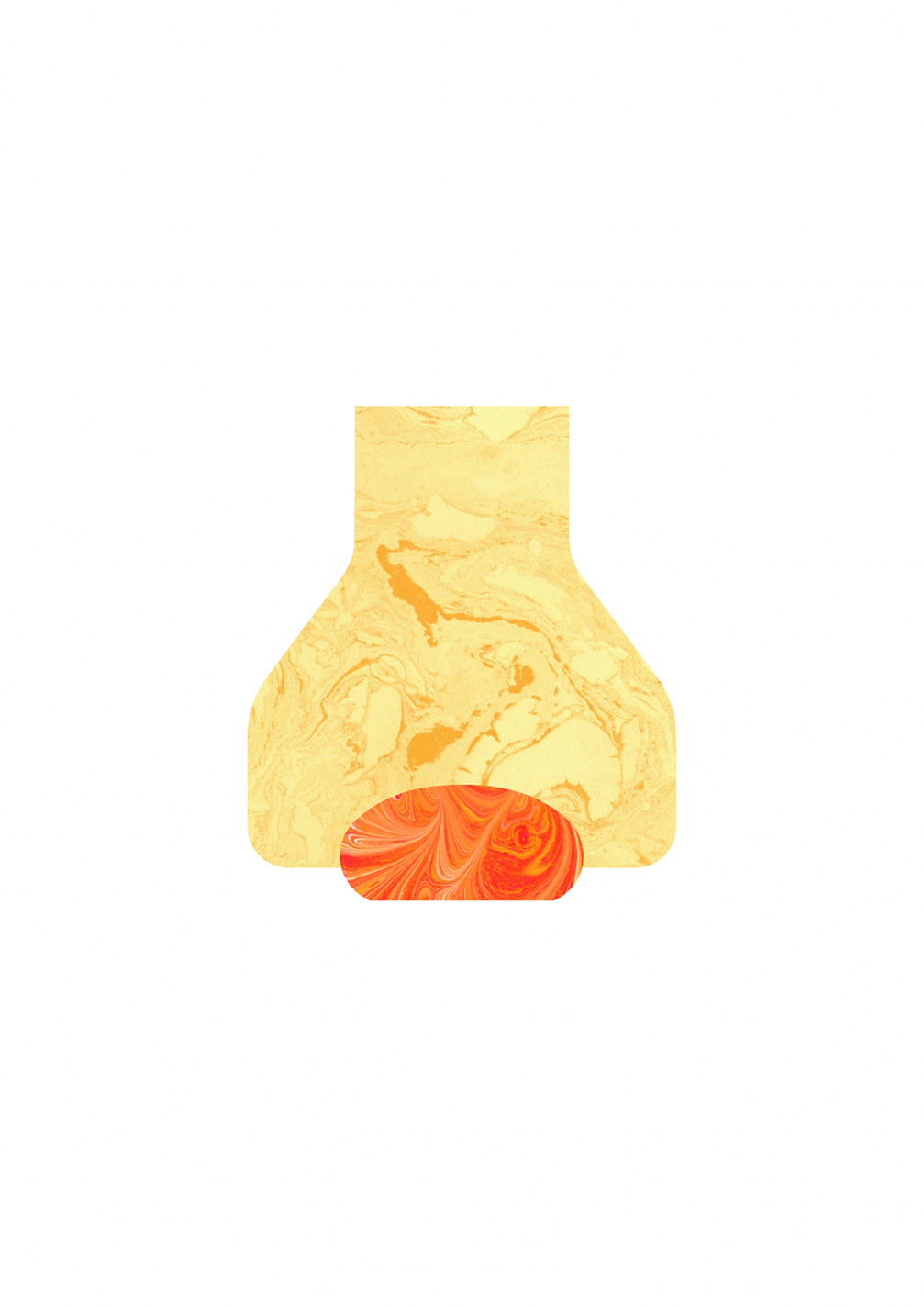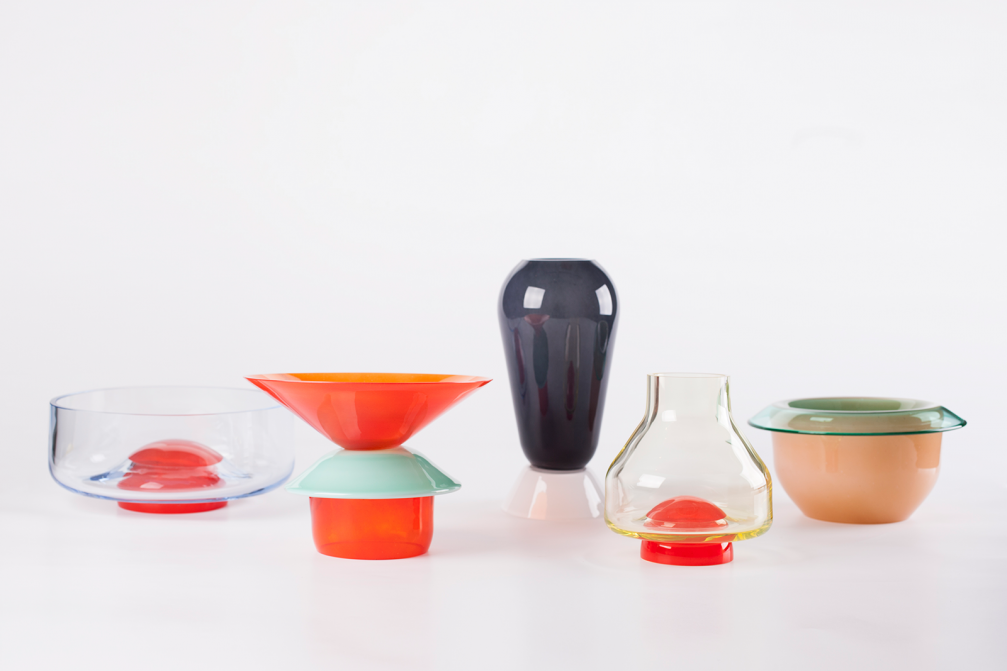 Nature and work
Icelandic design is interwoven with craftsmanship traditions and, in a similar manner as in Latvia, honours the art of handicraft. A respect for natural materials and their utilization, as well as endeavours to discover new local materials — fish skin, fishbone, dried turnip slices, sand, basalt, and even ash, can be found in various formations of design. From brittle, coloured turnip slices they create dishes, nature friendly volcanic ash is used for outer wall cladding and using the traditional fish drying technique of Icelandic seaside villages a cod fish is turned into a luminary.
Similarly as fashion, the accessory and jewellery design is booming in Iceland and becoming more acknowledged locally and overseas. Since 1999, a store and workshop of the jewellery design label «Aurum» has been run in the heart of Reykjavik by jeweller and designer Guðbjörg Kristín Ingvarsdóttir. Her new collection «Tuttu», meaning «reindeer» in Inuit language, was created after an invitation from an Icelandic reindeer farmer in Greenland to create something out of the hooves that were left after the reindeers were hunt down. She merges the hooves with silver and turn them into delicate adornments. Other jewellers polish the natural materials, but «Tuttu» jewellery pieces preserve the live texture, where one can see how the reindeers have been scraping the ground looking for food and have swum across waters, with underwater stones leaving scratches on their hooves.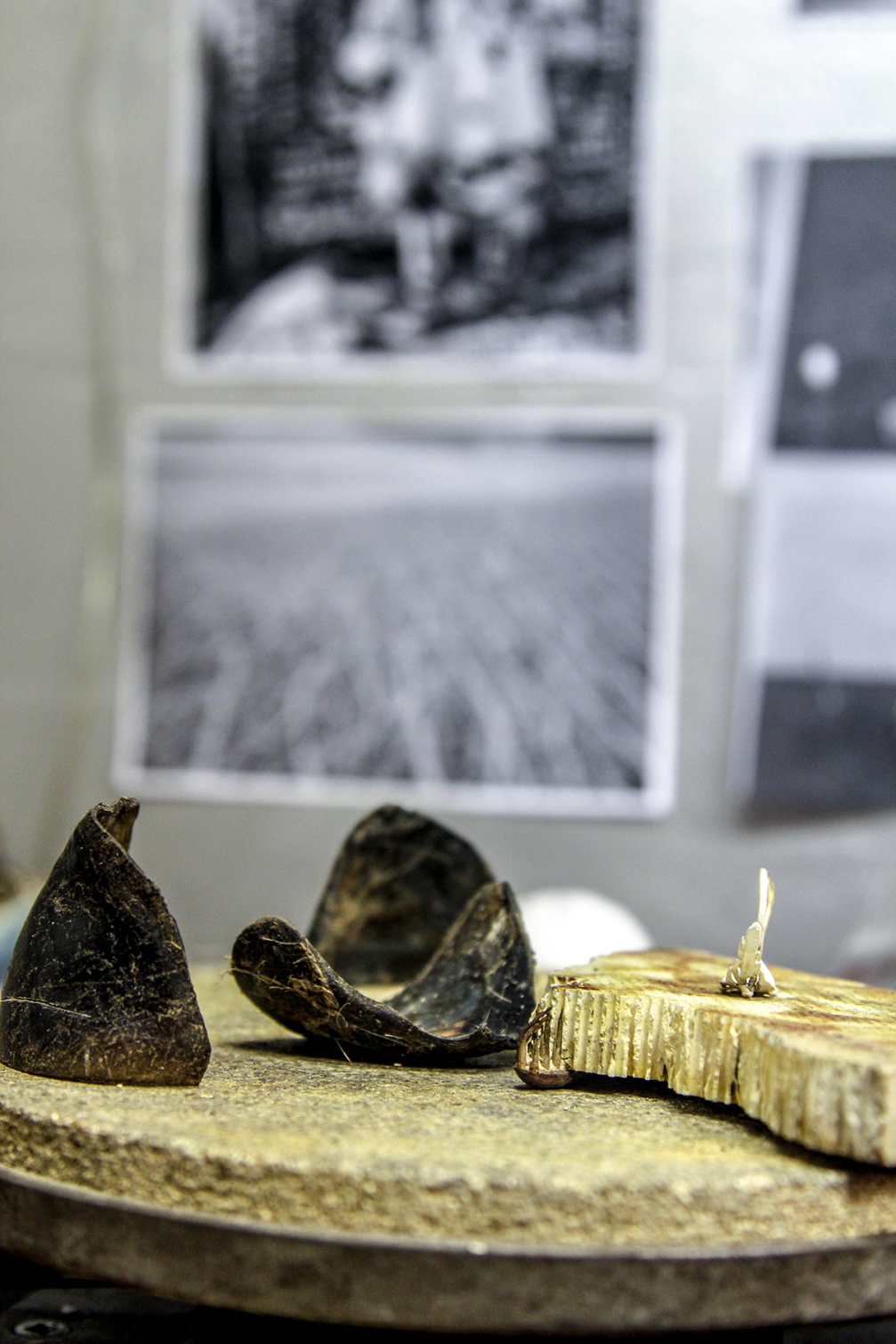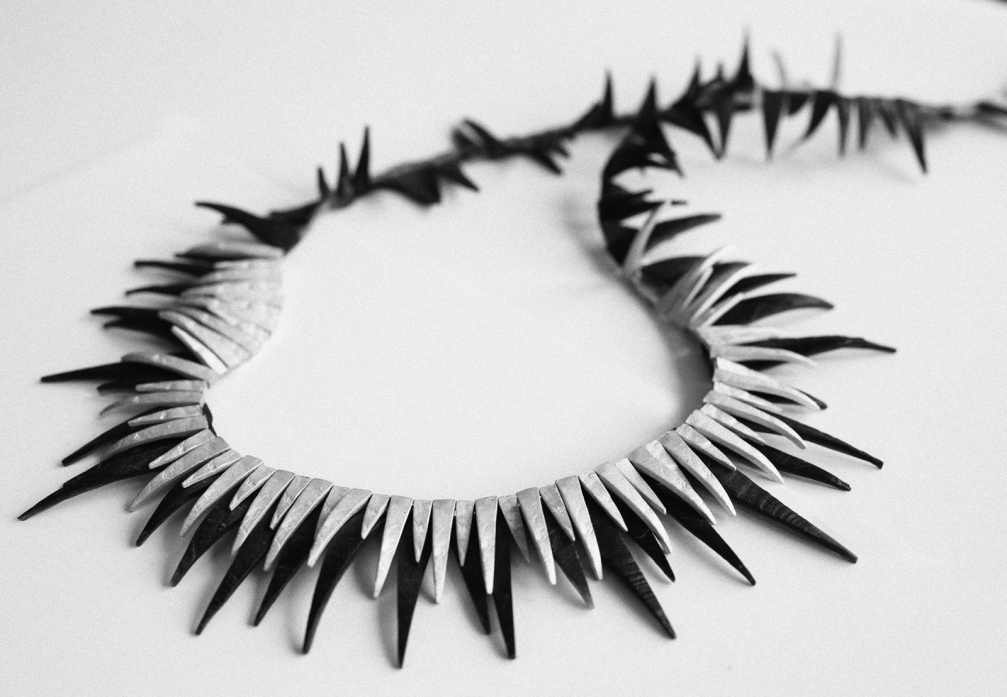 For their new collection «Tools» the jewellery designers «Orri Finn» have turned to a story of ordinary, yet irreplaceable instruments, praising trade, skills and masters in whose hands these tools lie day by day. Delicately built unisex jewellery is miniature reproductions of hair scissors, razors, keys, axes and a nib of an old–time fountain pen. The jewellery has been created from polished oxidised silver and every chain ends with a red «drop of blood» as a symbol of labour and worker's effort.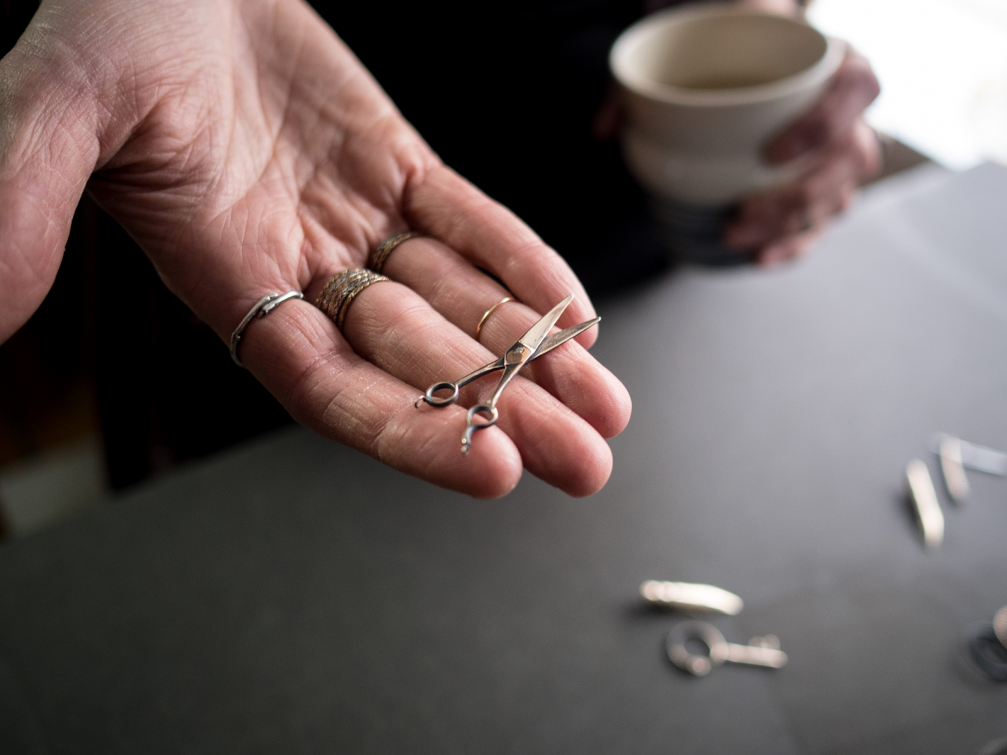 Responsibility for what we create
The subject of ecological responsibility, sustainability and optimal utilisation of resources strongly resonates within Icelandic design and society, seeing design as an instrument for a progressive future. On the day when Reykjavik is hit by one of the harshest storms in months, we make our way to the harbour where in the premises of Iceland Ocean Cluster an exhibition «1200 TONN», addressing the pollution issue, is being opened.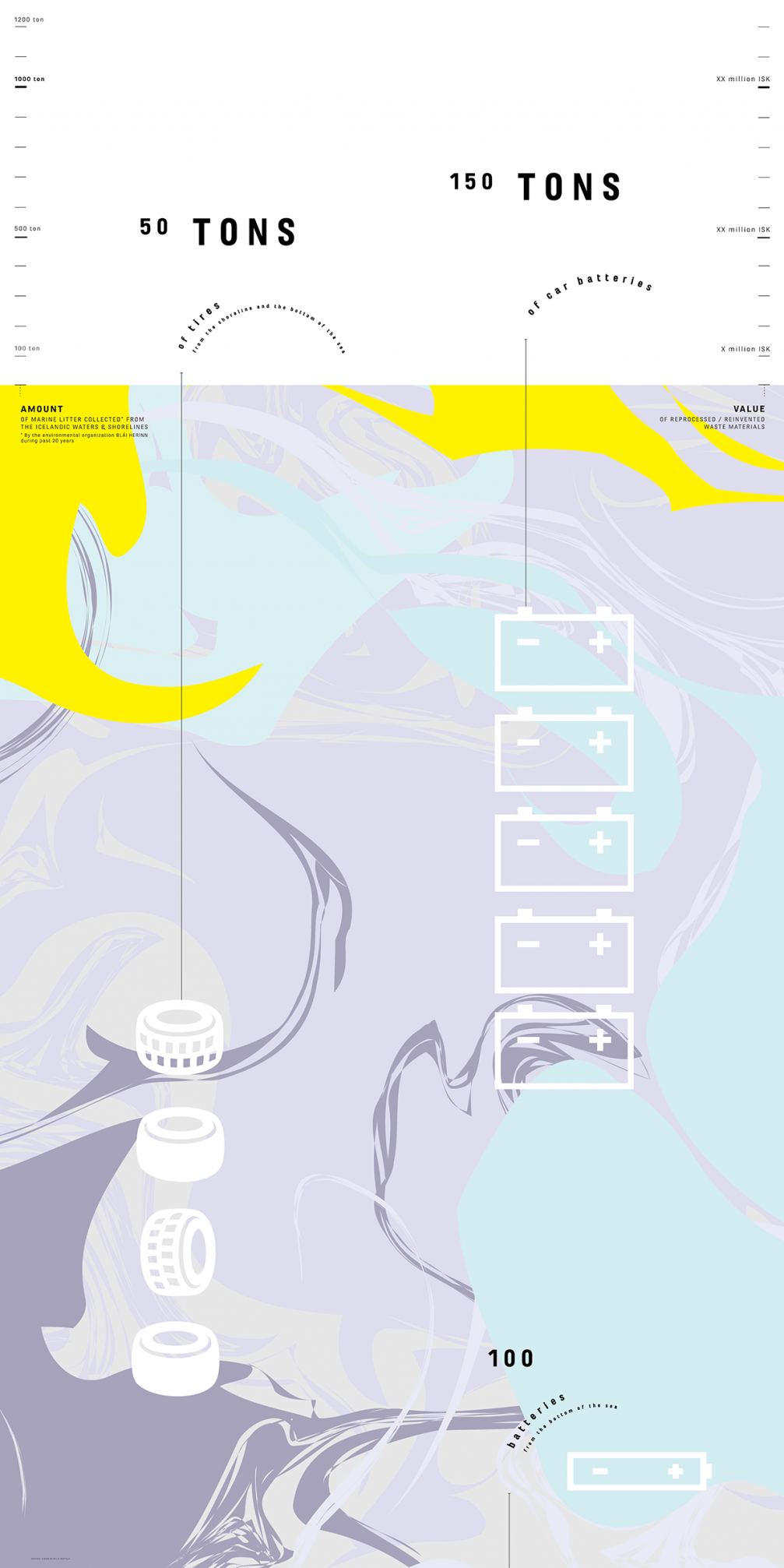 1200 tons is the amount of fishing nets, plastic containers, batteries and other types of marine litter that the voluntary environmental organization «Blái Herinn» (Blue Army) has collected in the last two decades from open areas and Iceland's coasts. The exhibition plays on the possibilities of turning this litter into usable and attractive products. Thorunn Arnadottir has mastered net–making skills and used dragnet fibre to create a collection «Skip Ahoy!» of playful objects, also incorporating materials found in nature — reindeer antlers and bones. Aged fishnet buoys have been cast by Kristbjörg Gudmundsdottir and made into porcelain bowls and unglazed porcelain lamps with energy efficient LED bulbs that radiate a calm light. Driftwood, wrapped in old, massive fishing ropes, handcrafted by local seamen, have been turned into stools «Kadlakollurinn» by Dagny Bjarnadottir. The curator and author of exhibition's visual identity, Finnish designer Milja Korpela has created pillows «Puðar», inspired by the universal marine signal flags and made out of re–coloured fabric leftovers and durable materials used in the marine industry. She is also the author of the beautiful infographic posters in which, with the use of pastels and fine drawings, the statistics of ecology's bitter reality has been portrayed.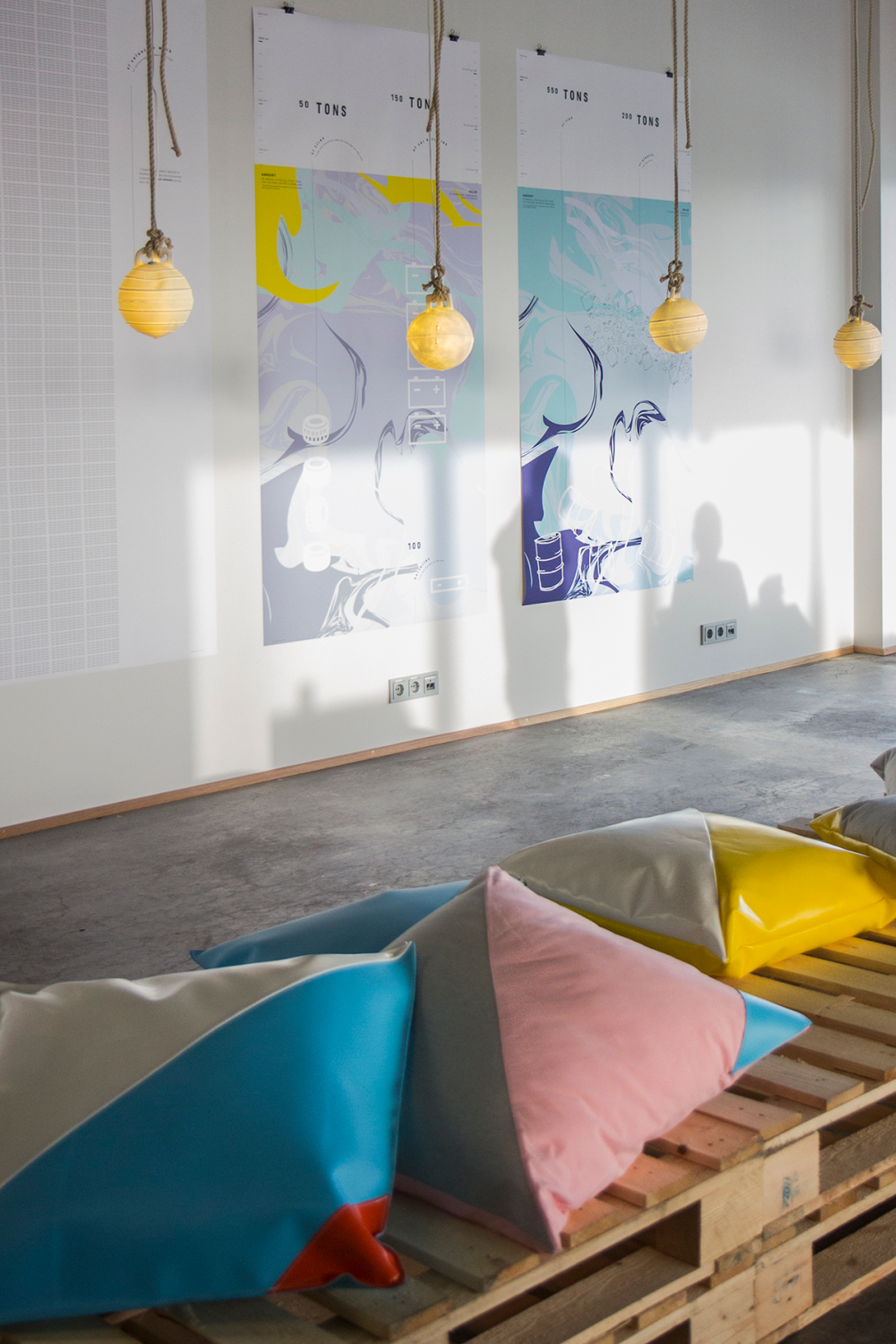 «DesignMarch» experience is like the tip of an iceberg — the festival's programme is so saturated that four days is not enough to see what Iceland's design has to offer. Locally popular contemporary examples drift at the surface of the design scene, but the deep waters hold equally impressive works of design veterans and young, experimental designers who haven't earned their spotlight yet.
The article has been created with the support of The Nordic Culture Point «Norden» within the framework of Nordic–Baltic Mobility Programme for Culture. Part 1 of the article «Icelandic design iceberg» can be found here.