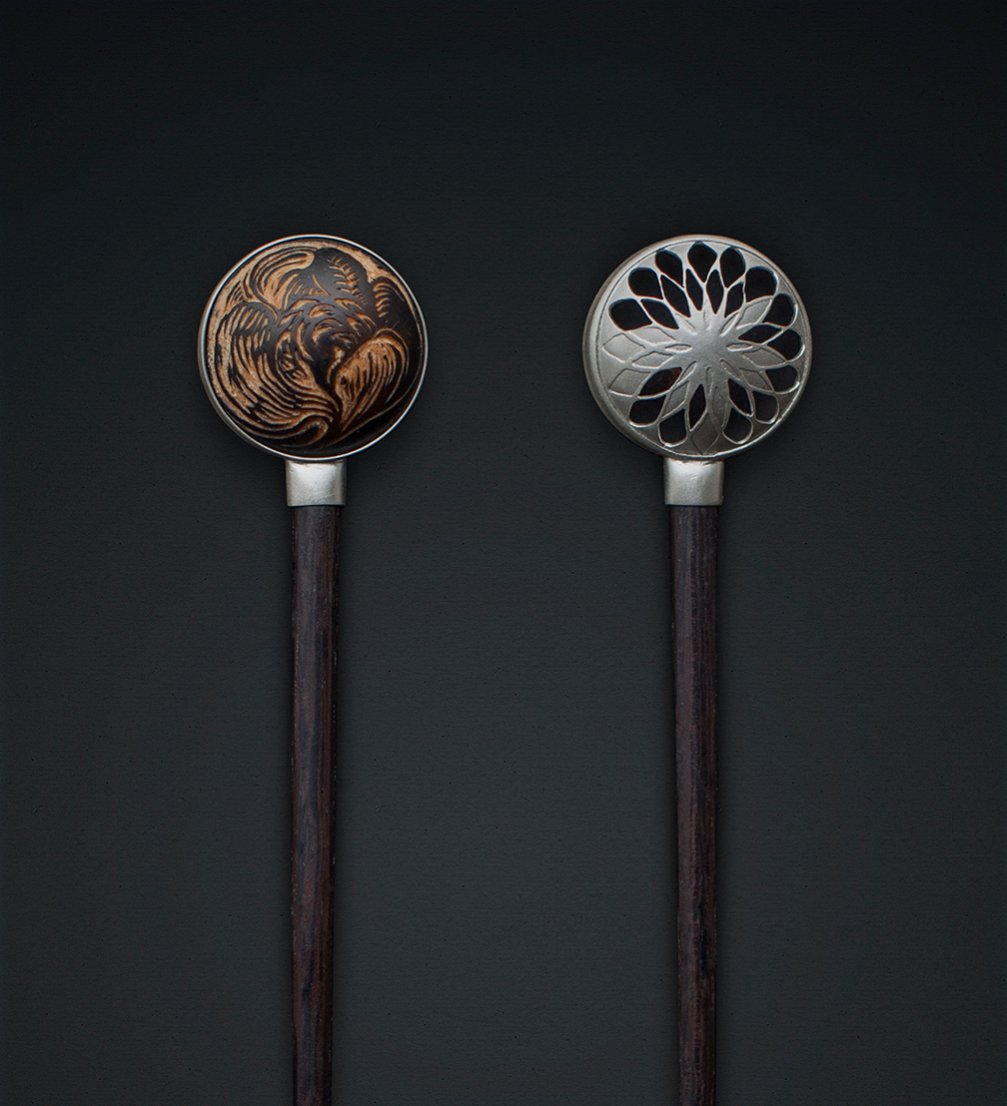 «T.E.V.» by Maija Vītola. Publicity photo
The hairpin collection «T.E.V.» by Maija Vītola combines the materiality of applied art with the fineness and clarity of graphic art.
When thinking of the composition of the jewellery pieces, Maija studied traditions of various nations, their religious and mythical views and the forms that have been produced as a result of those beliefs. «The hairpin collection «T.E.V.» is my view and understanding of an ancient, primal society and the unity of all natural elements, their forms and how humans are linked to all living things. The hairpin collection is a modern–day woman's totem,» Maija writes.
The aim and intention of the collection is to combine applied art and sculpture in jewellery. Miniature etchings have been made in wood with a special instrument, and they serve both as a decorative element of the pin as well as printing block. The wooden details depict motives of nature, while the prints are additions of graphic art to the set.
The materials of the hairpin collection symbolise an organic interaction of natural wood and forged metal. Special attention has been paid to the representation of the collection — each hairpin lies in a special box along with its print on paper.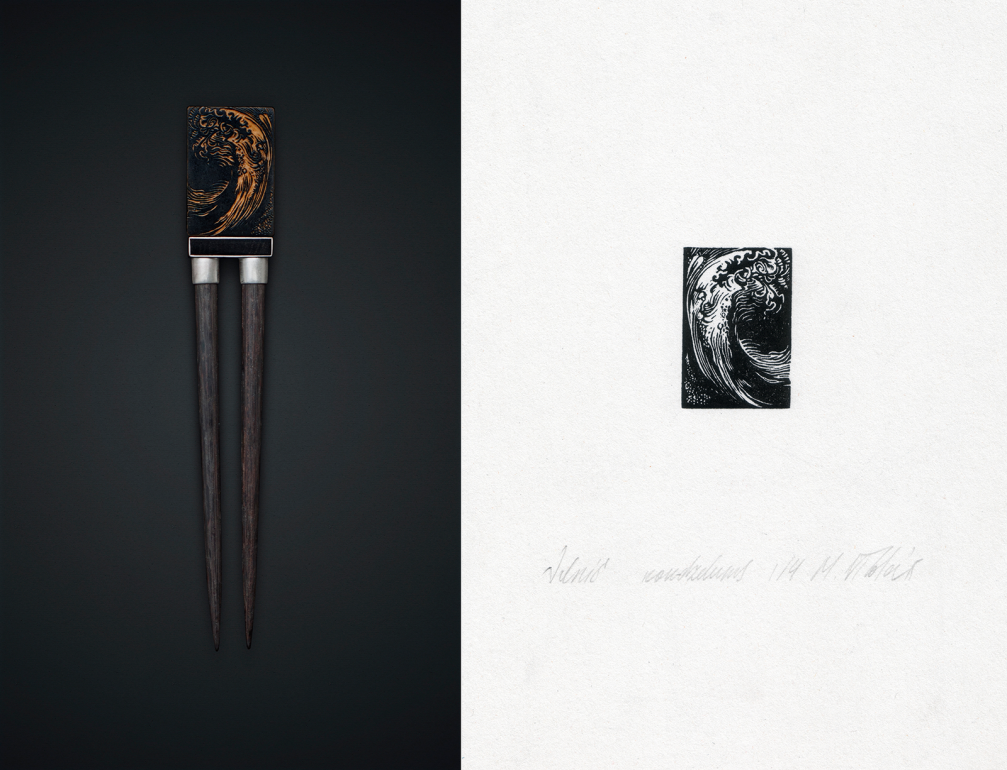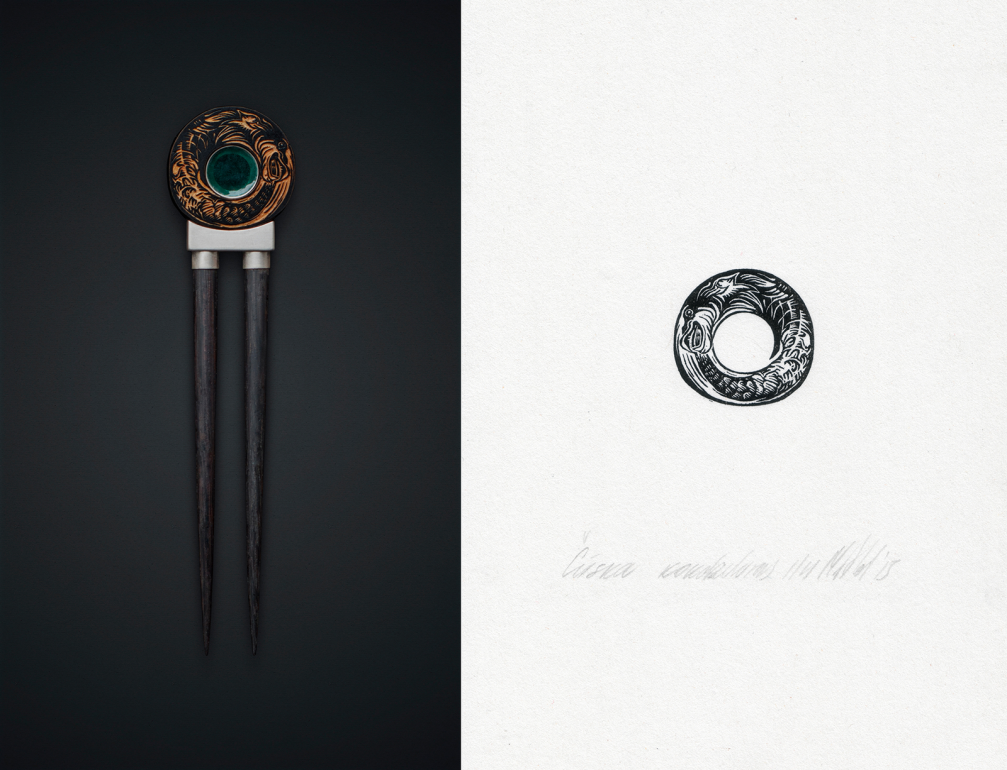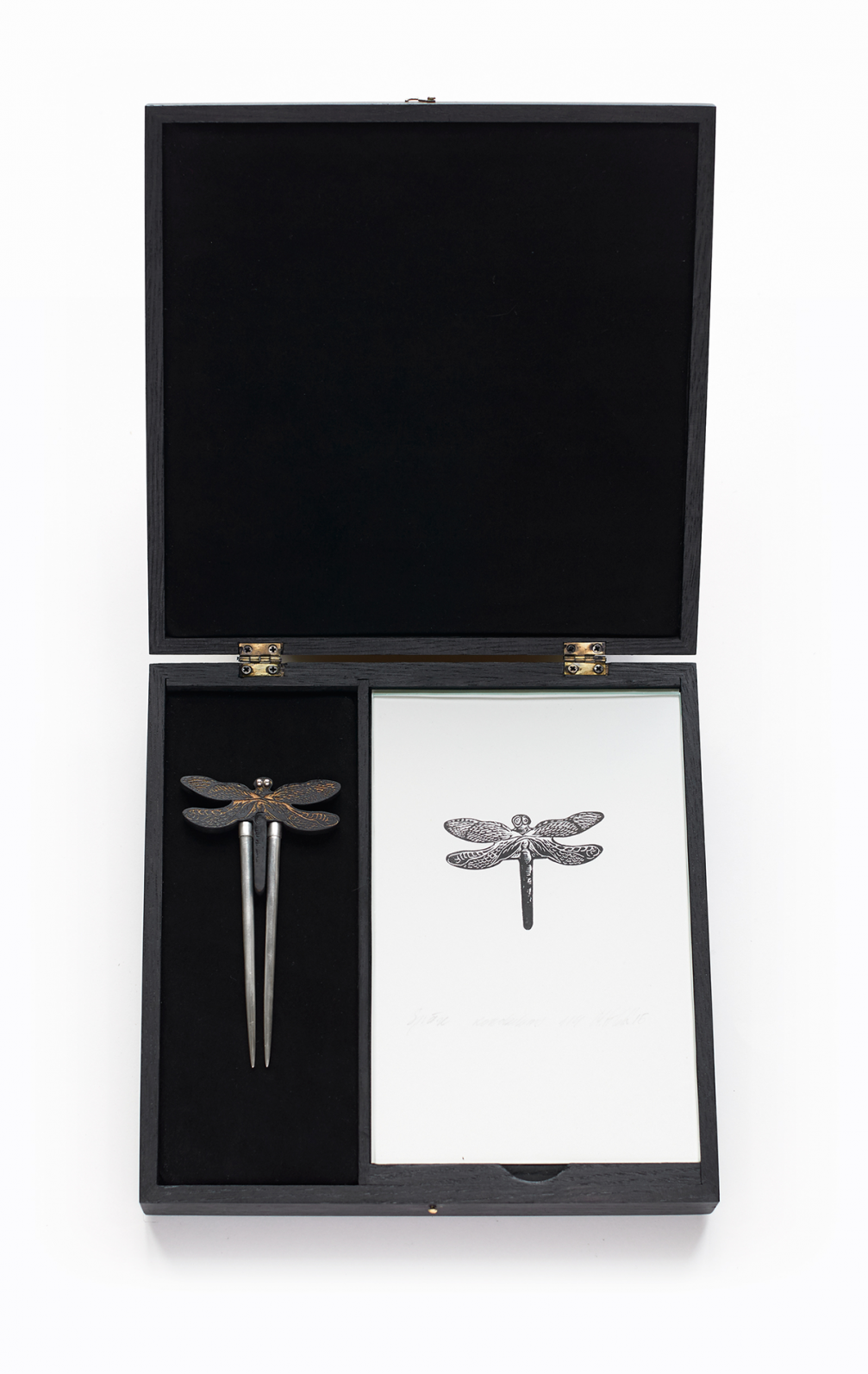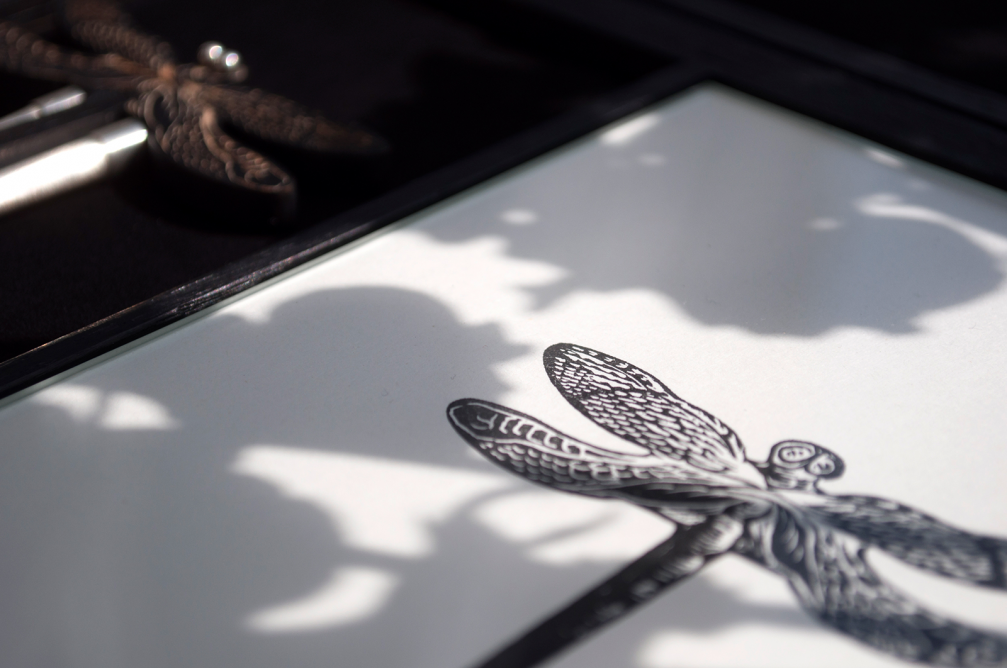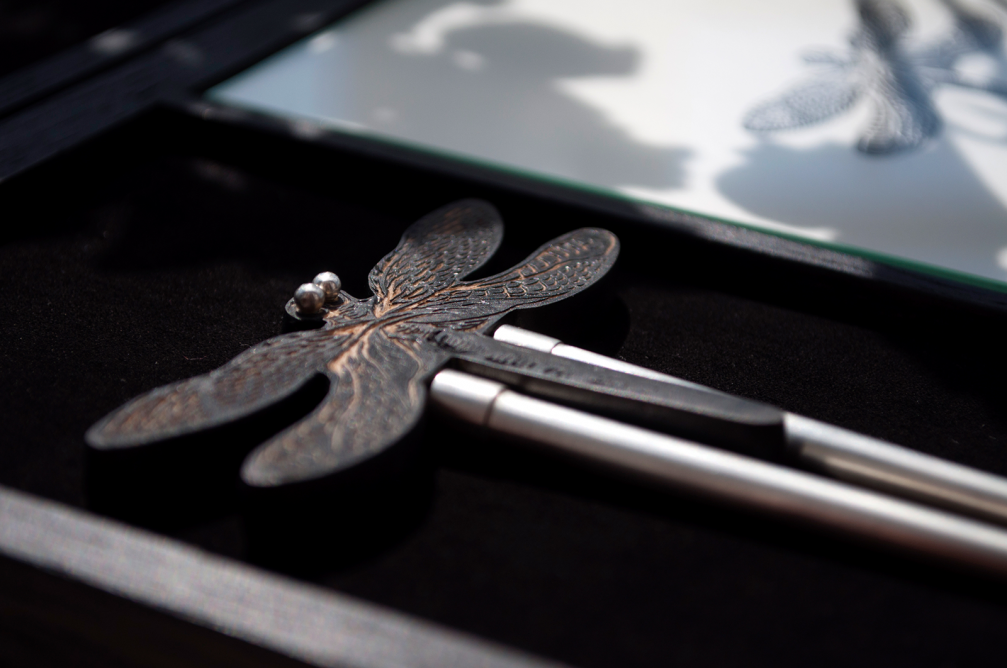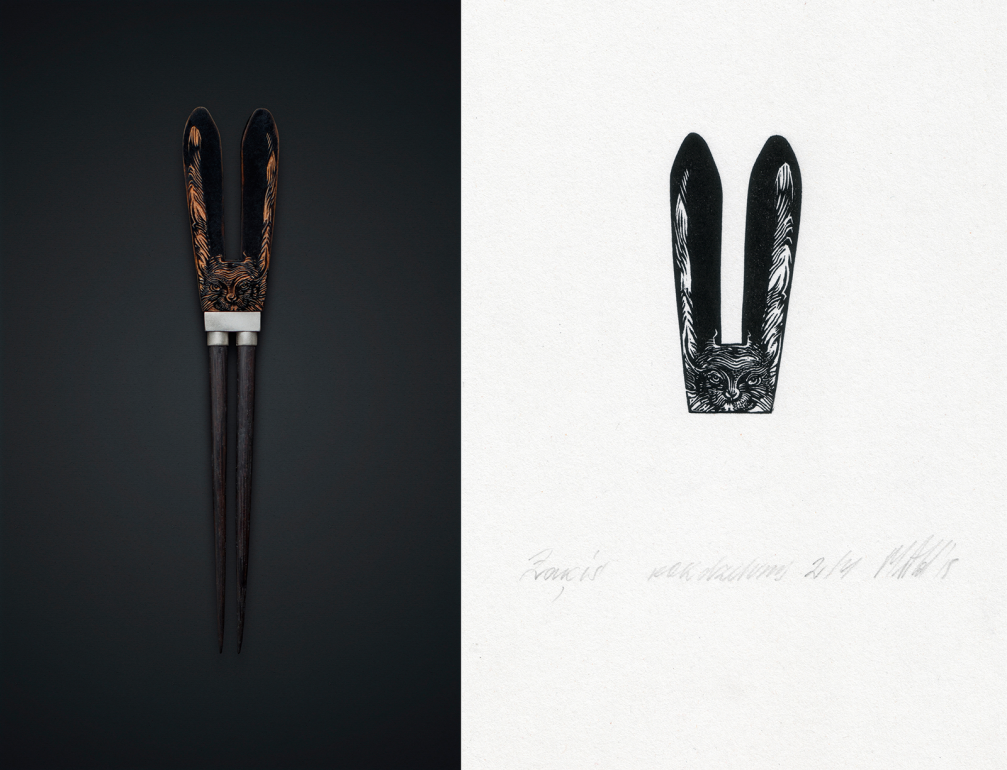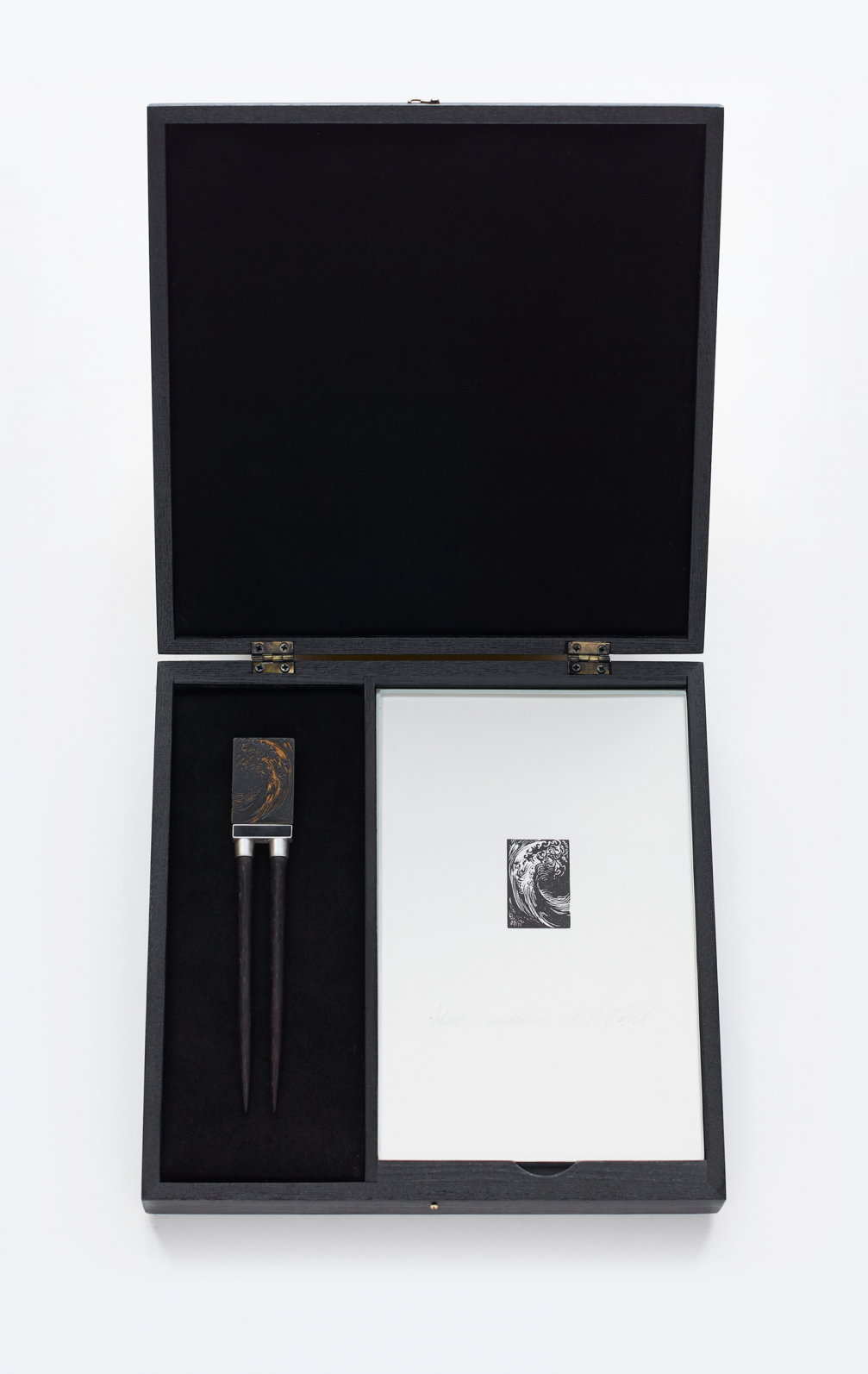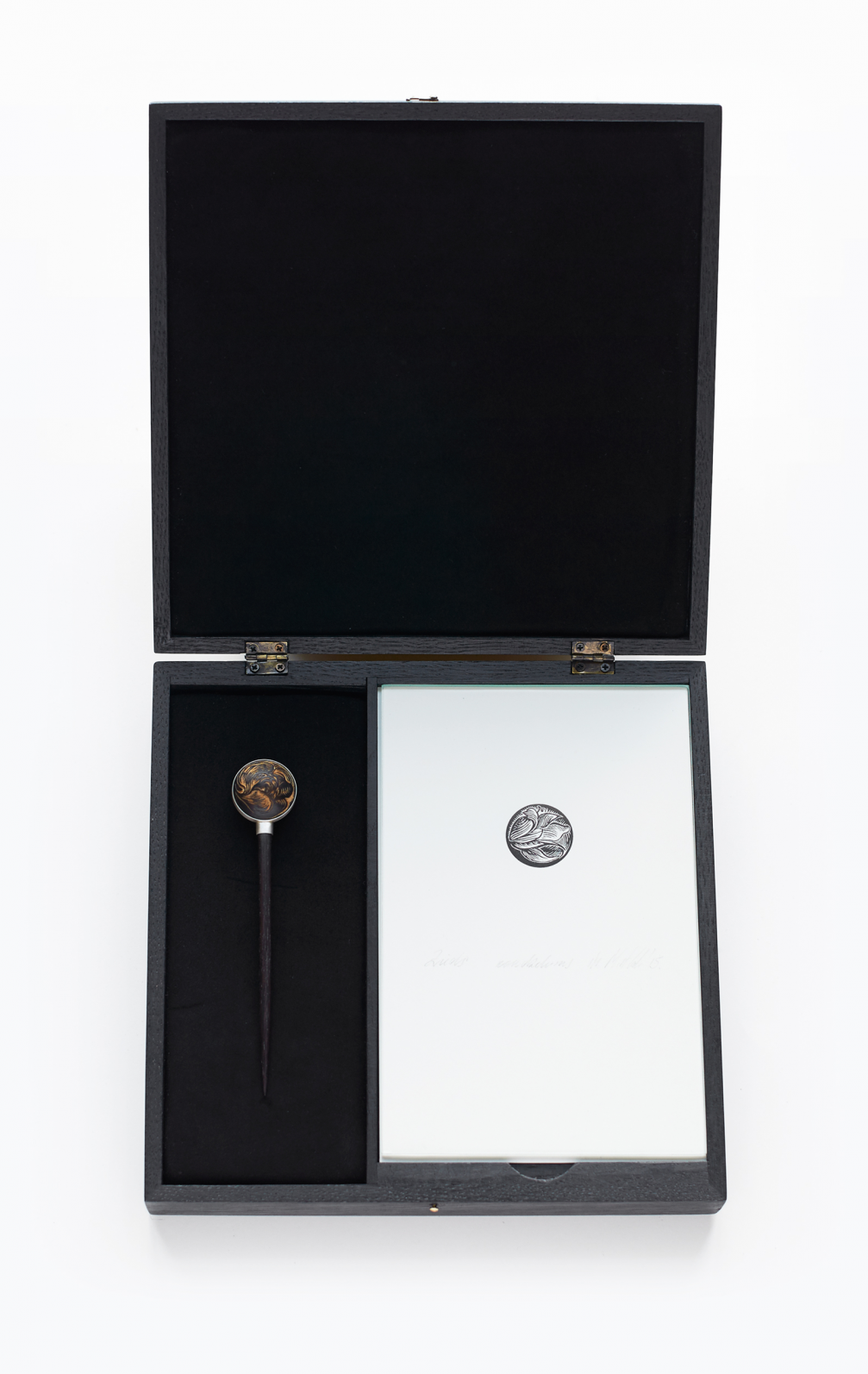 Maija Vītola's master's degree project the Art Academy of Latvia was supervised by docent Arvīds Endziņš.