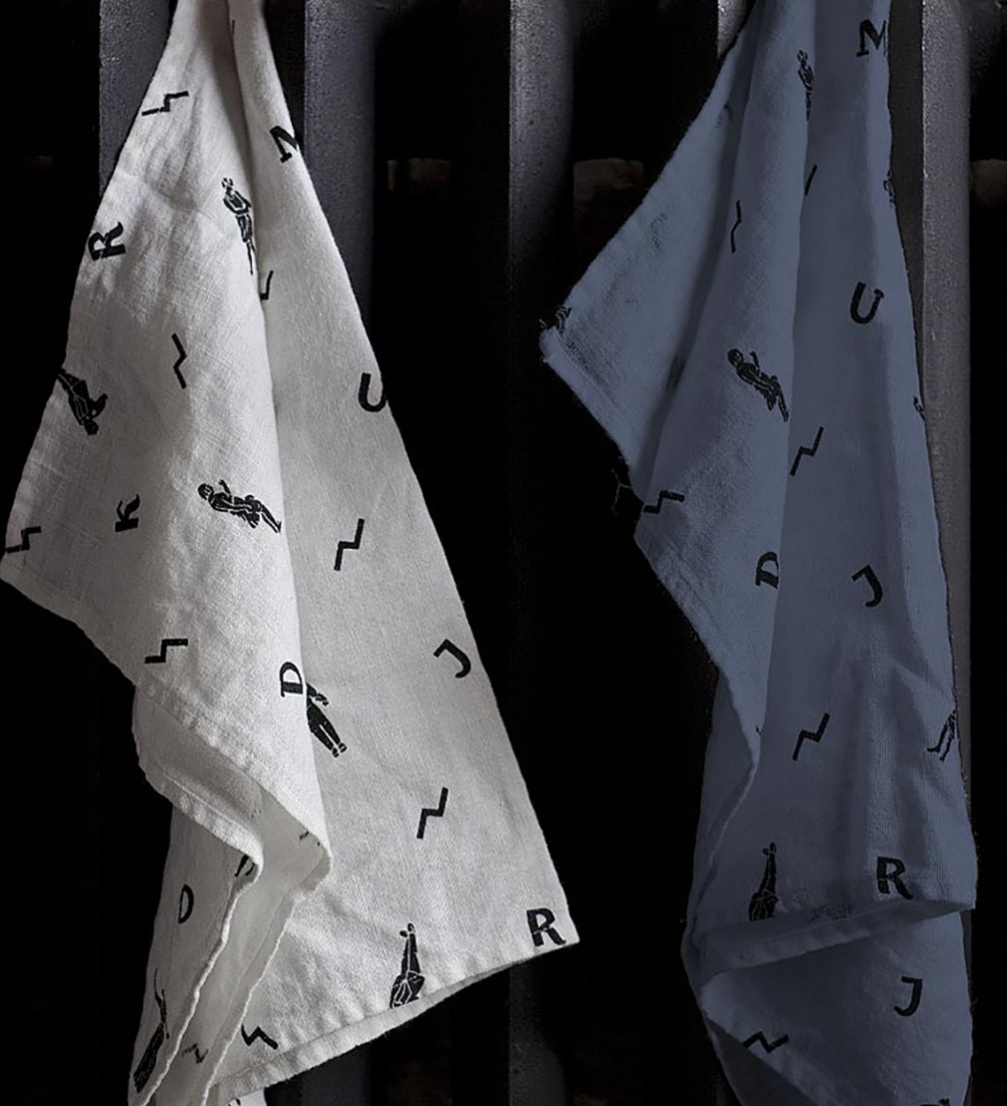 Kitchen towels «Dancing Letters» by Roberts Rūrāns. Photo by «Miesai»
The latest work in the «Cīrulis» series is a silk–screen printed kitchen towel, made in collaboration with illustrator Roberts Rūrāns. His works make hearts melt with their sincerity and bring out smiles on everyone's faces. Roberts draws for art projects, independent magazines, newspapers, books, and every time he hits the mark with the colour combinations, conciseness and wit.
«Ansis Cīrulis knew how to celebrate life. His dynamic compositions of people dancing, feasting and having fun made me think about the way celebrations and parties are depicted today. People still eat, laugh, drink and sing, but we dance quite differently from the times when Ansis was young,» says Roberts.
Ansis Cīrulis turned to making printed fabrics after 1934. Unlike weaving and embroidery, it was a simple and cheap way of decorating fabrics — with the help of a silk–screen print and printing blocks various ornaments were transferred onto cloth. With these democratic means, design became widely available, and daily life — more colourful in every way. The brand «Miesai» held on to this thought when making the new dish towels — the design by Roberts Rūrāns is a contemporary interpretation of the decorative patterns. «Dancing Letters» will add more cheer to kitchen chores, even when cleaning up after a party.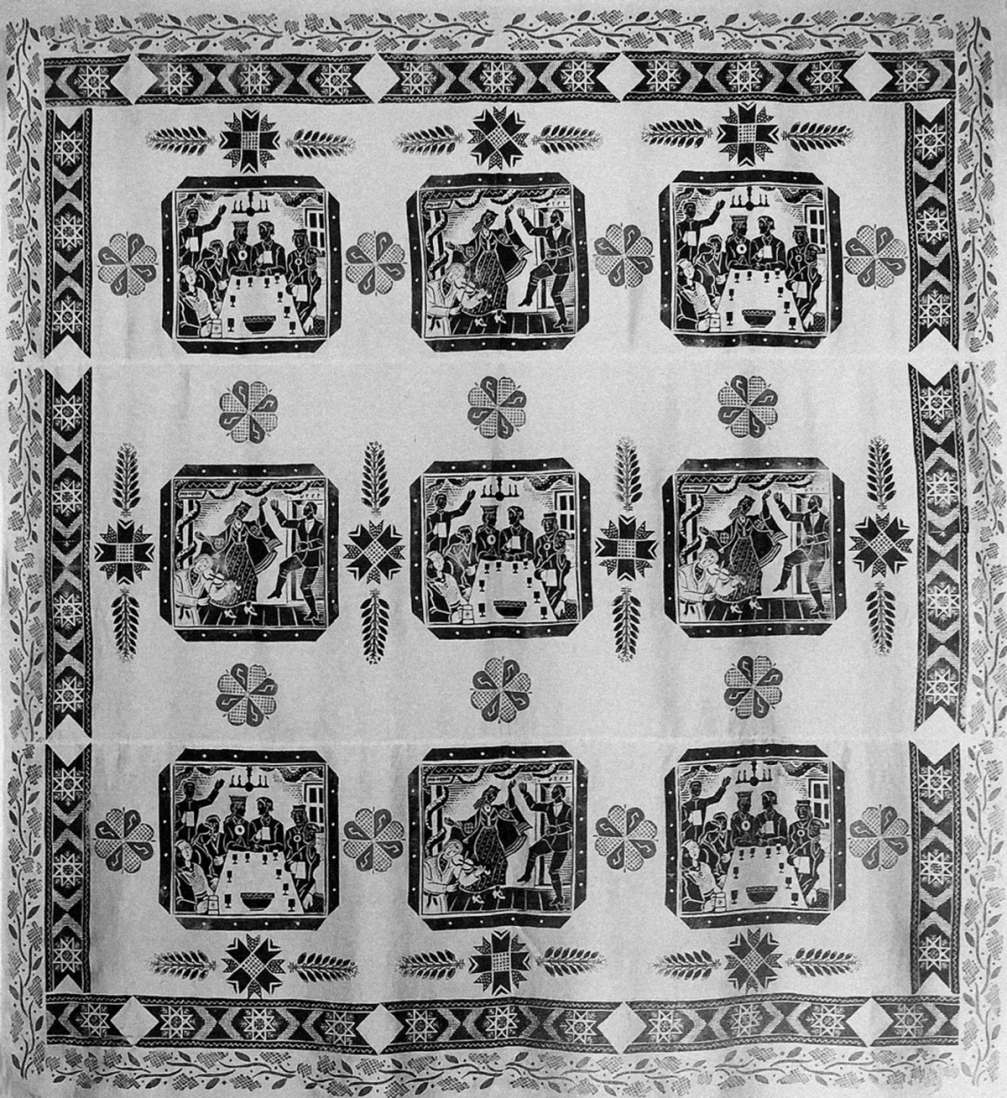 The kitchen towels «Dancing Letters» are accurately made by hand. The design is screen printed on 100% linen fabric. The towels are available in white and light blue. Size: 44 x 68 cm.
The «Cīrulis» project by the label «Miesai» is a tribute to one of the most distinguished designers of the first independence of Latvia, and it makes use of the font created by design studio «Asketic», which is named after Cīrulis and inspired by the characteristic typefaces the artist used.