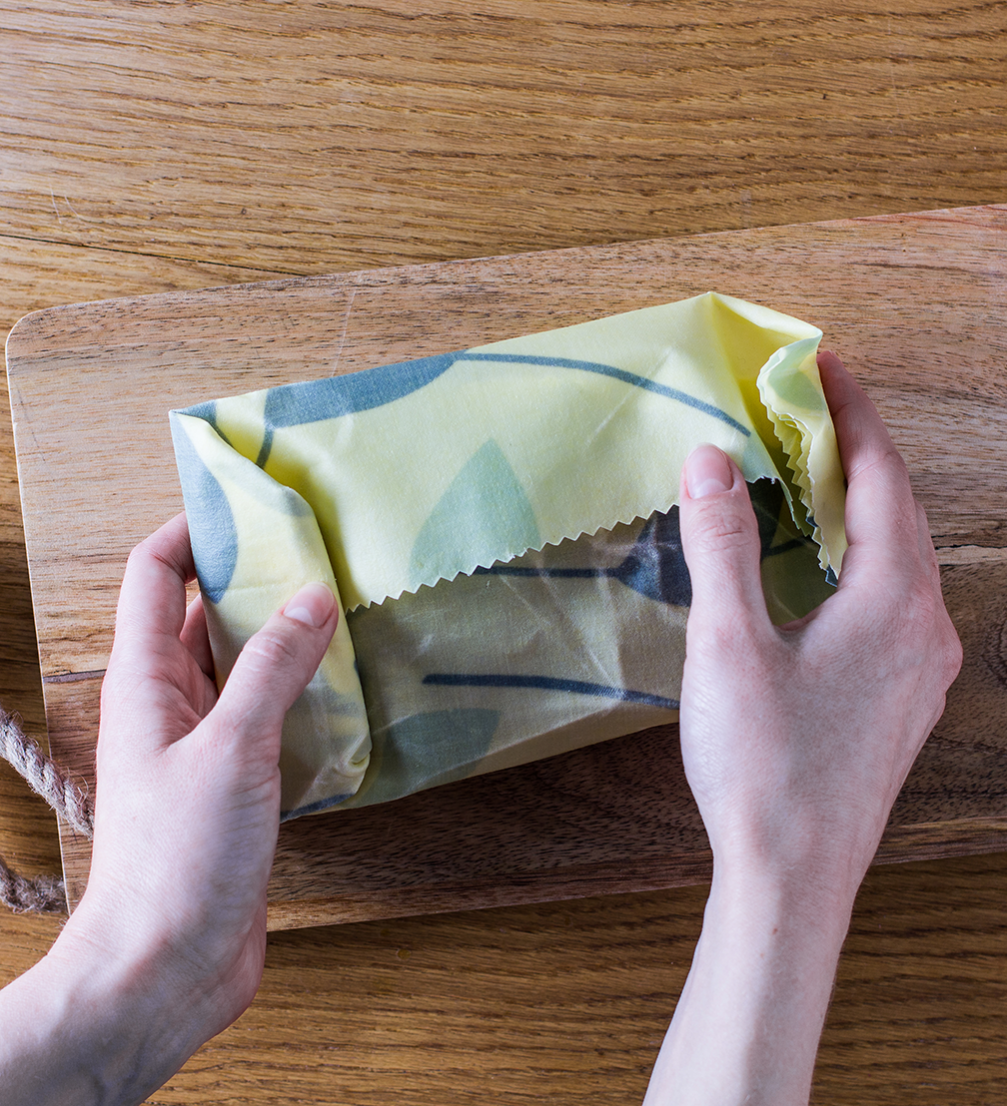 All photos by Amālija Andersone
Looking for an alternative to polyethylene bags, plastic films and containers, Ieva Sulutaura has created a nature and human–friendly material from cotton and beeswax for food storage. Although the products from the newly established brand «Bee in» have reached wider audiences just recently, there's no doubt they have eased the daily life of a number of households.
How to store cheese after removing the plastic film? This question has preoccupied many of us, including Ieva Sulutaura whose full–time job is a graphic designer. Two years ago she decided to find a solution — a more natural material for food storage. It led to «Bee in», which is a breathable product made out of beeswax and cotton. «The prototypes were DIY–created after seeing something similar on the internet. When I tried out the first product, I really liked it and thought that others might be interested as well. I researched the market, people's needs as well as other alternative ways to store food and decided to start my own business,» Ieva recalls the first steps of «Bee in». It was not the first time when she discovered the antiseptic qualities of beeswax, since her parents for most of their life have been engaged in beekeeping. The product and its design are created by the young entrepreneur herself, while the logo and icons of the brand are by graphic designer and illustrator Agris Bobrovs.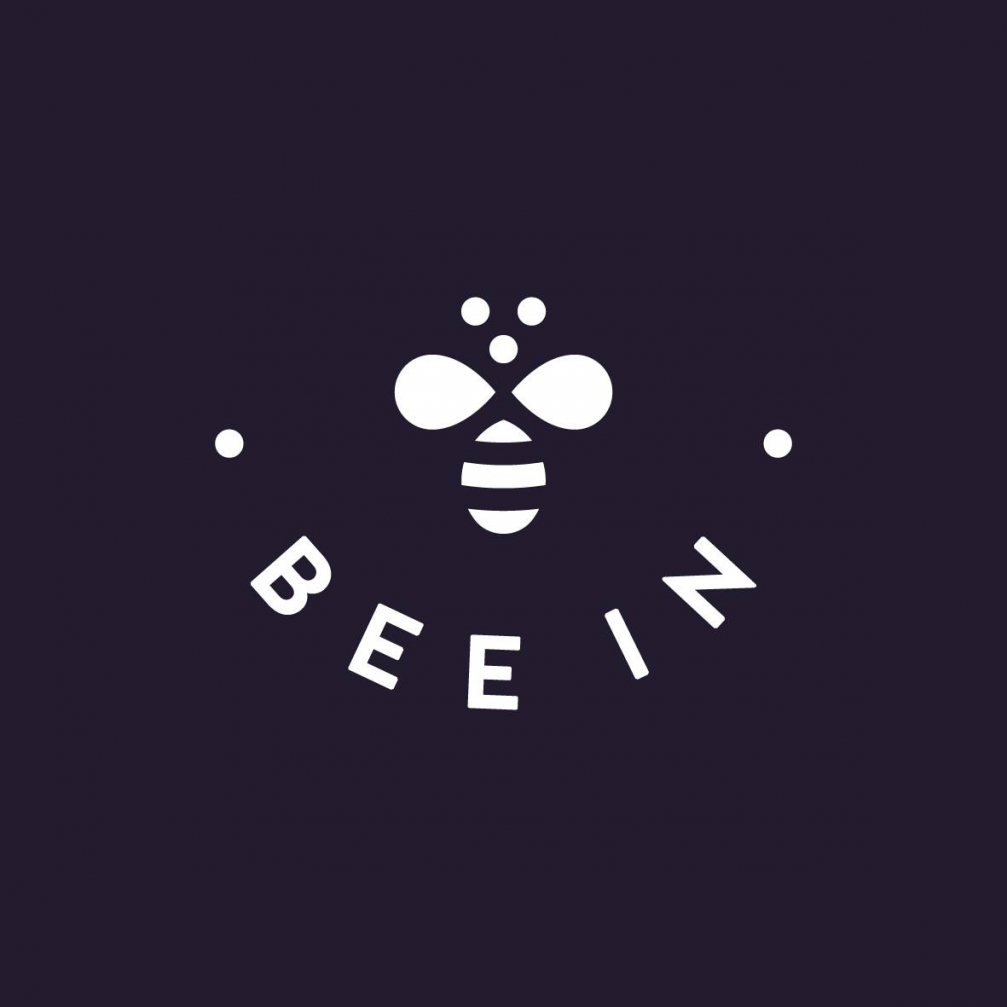 At the moment, «Bee in» beeswax and cotton cloths come in three sizes and they are suitable for storing cheese, bread, vegetables, fruits or herbs as well as to cover a salad bowl to keep the food fresh. The warmth of one's hands helps to mold the product in any shape and after use it only needs to be rinsed in cool water, hanged to dry and folded. By doing so the cloths are reusable for about a year. Ieva does not recommend using «Bee in» for fresh meat and fish and, considering the material, it also should be kept away from direct sunlight, microwaves, hot water, dishwasher and ovens.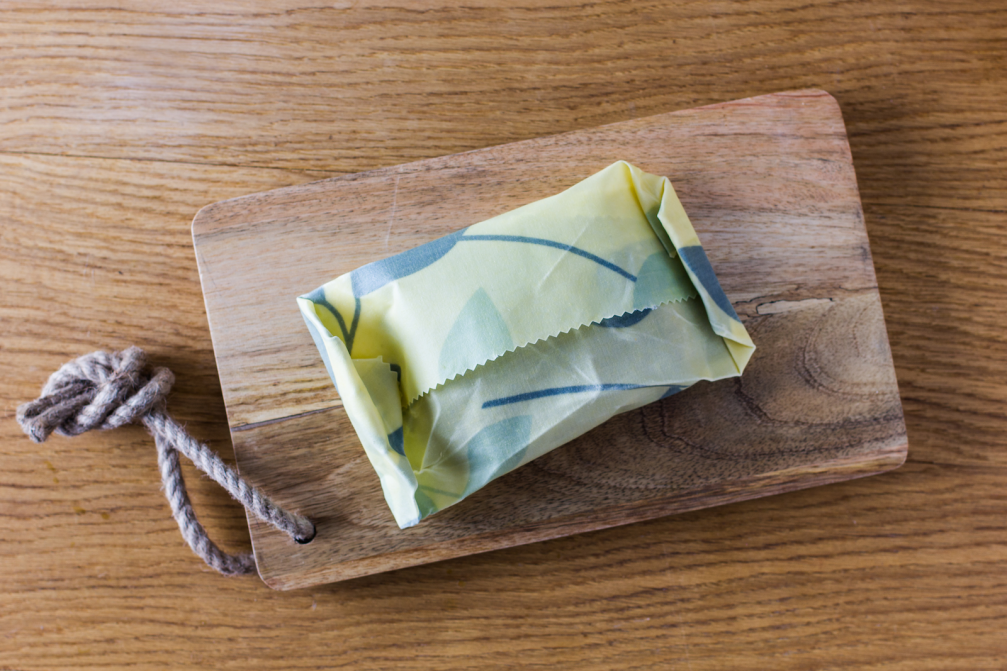 Last November «Bee in» became a part of the Business Incubator of University of Latvia, which granted Ieva with her own studio. She also participated in the «Nordea» business school where she gained valuable knowledge. Although at the moment the business is financed from Ieva's own savings and with the help from her relatives, Ieva plans to develop «Bee in» in the Latvian market and later reach out to Scandinavia and Central Europe, «where green living and thinking is a step ahead».
«Bee in» products went on sale in late November 2015 when the Business Incubator of University of Latvia set up an Innovation trade stall in the shopping mall «Rīga Plaza», later they were also available at several Christmas markets. Ieva is happy that in a relatively short time she was able to get feedback from clients and, despite the fact that the product is new, it has received appreciation for its handiness, texture and pleasant smell. «Been in» products can be purchased at the store «Bišu Bode» on Krišjāņa Barona iela 51, Riga, and by contacting Ieva Sulutaura.