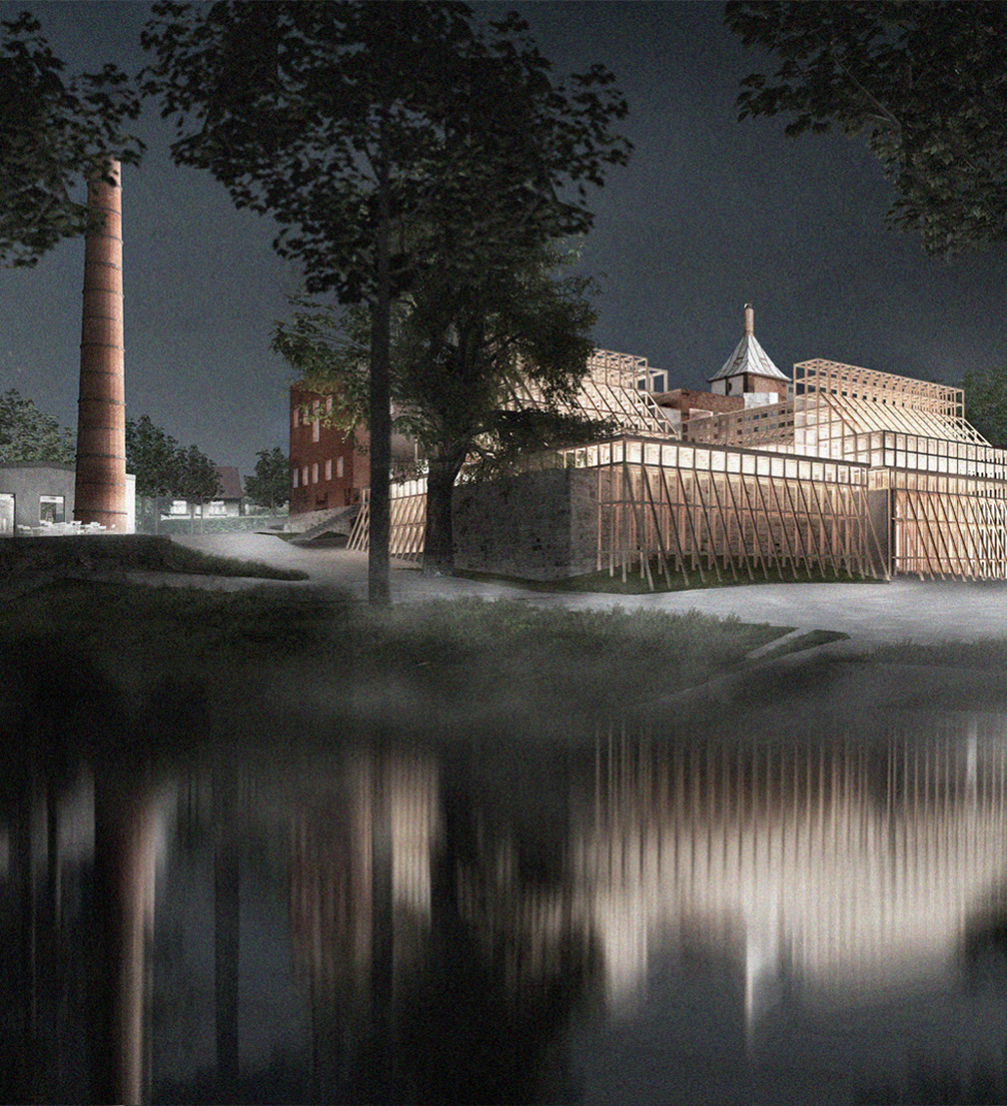 Visualisation by Andra Odumāne
The project «Revitalisation of Cesis Old Brewery» by Andra Odumāne stood out among other diploma works of Riga Technical University Faculty of Architecture and Urban Planning with its unconventional concept and attractive graphics. The project's scope and meaning become even more impressive when one finds out it has a real client — Institute for Environmental Solutions. Andra's design is part of her work at the architecture studio «Mailītis A.I.I.M.» under the supervision of architect Austris Mailītis.
Cesis beer brewery is located at the very centre of the town, and its buildings represent industrial heritage of the 18., 19. and 20. century. In 2000, beer production was moved to a new factory, and the old brewery has not been use since then. The buildings stand empty and are mostly closed to the public — with some exceptions during the annual Cesis Art Festival. Institute for Environmental Solutions, owner of the complex, has future plans of opening the premises to the public and transforming them into a place where young scientists, artists and professionals of other fields can meet and collaborate.
The diploma project of Andra Odumāne presents a long–term strategy for such science and art complex. The project proposes to open the brewery grounds towards the nearby Castle Park and Castle Square and to create an axis that connects all buildings and main functions of the complex: exhibition halls, workshops, administration, utility rooms, accommodation. The buildings in poor technical condition are to be demolished, by that freeing up space for a central terrace and opening up wider views to the Castle Park.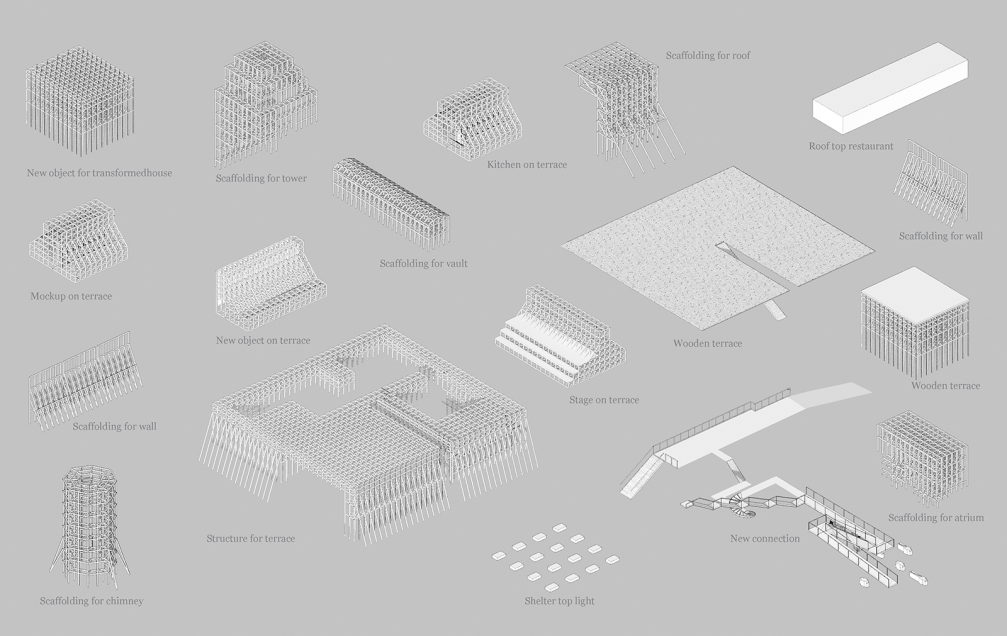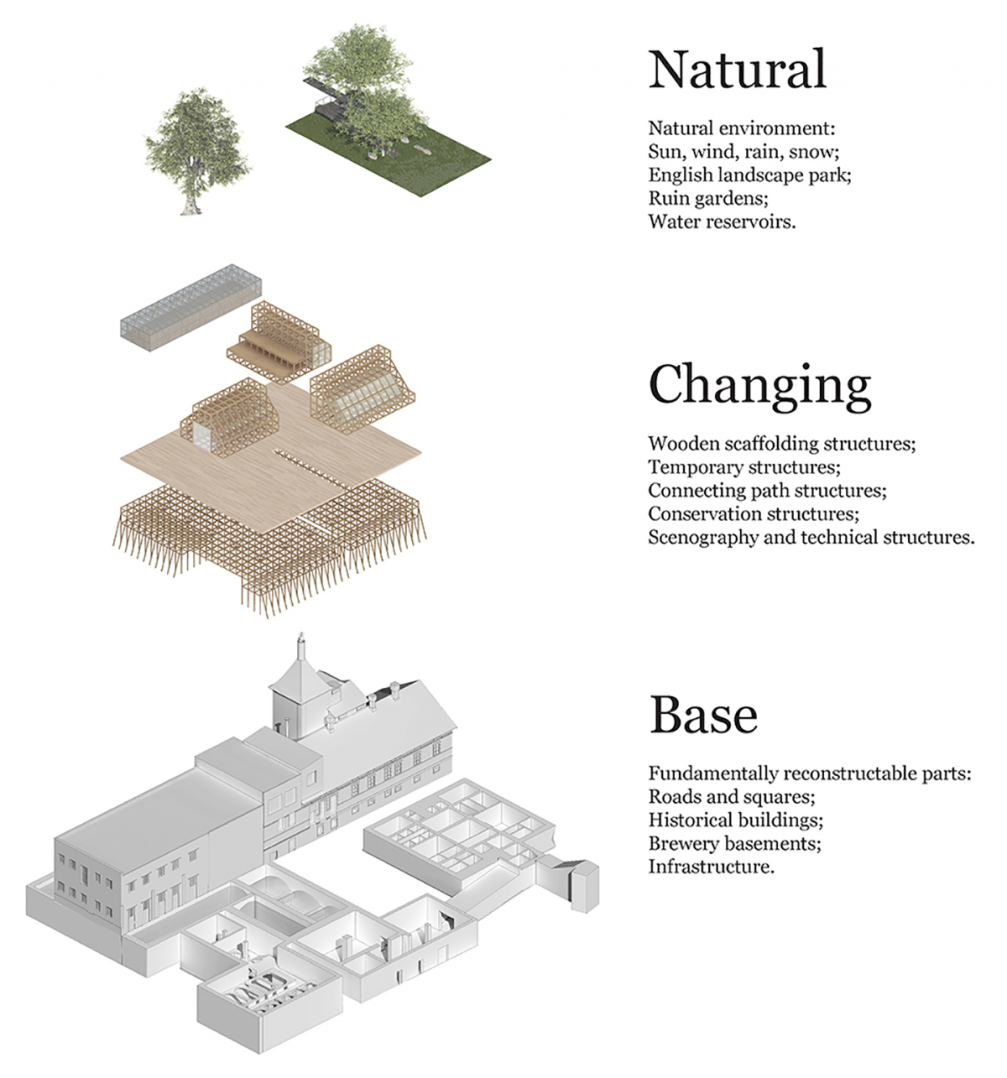 As transformation of the brewery requires significant financial resources, it is not feasible to renovate all at once, so the strategy proposes three gradual development phases. In that way it would be possible to ensure accessibility for the public even during a lengthy transformation process. The first phase includes reorganising the part of the complex near Castle Square, the second phase is conservation of the architecturally valuable parts of the brewery, but the third phase would be construction of new structures and public spaces. The central public space — the terrace — is where temporary art exhibitions, installations, pavilions, and other activities could take place.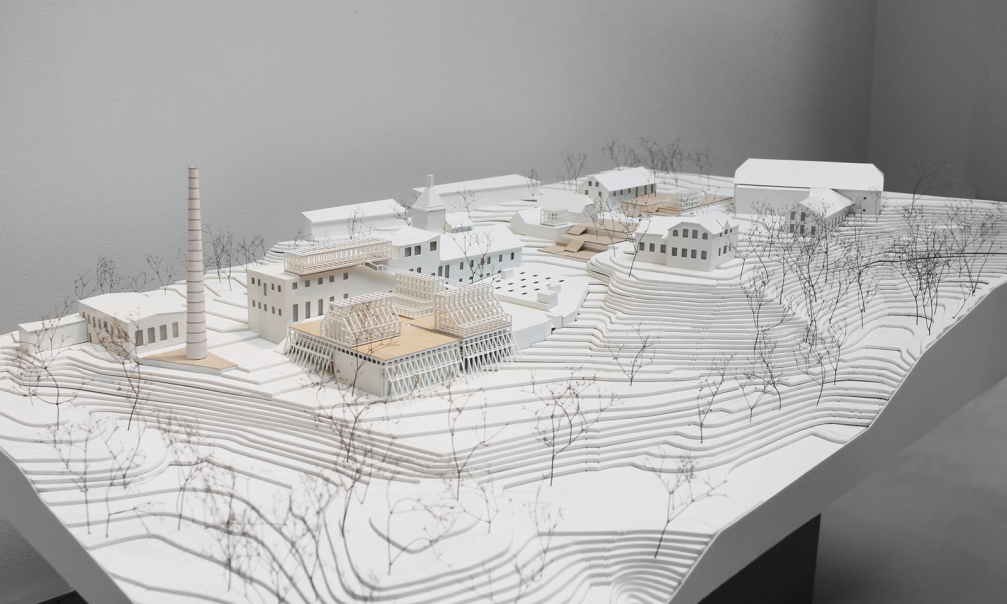 The project resonates with the idea of «slow architecture» — a gradual development when the very process of transformation becomes an essential part of the concept. Inspired by this process, the main architectural image of the project is scaffolding — an exposed wooden frame. Such spatial cover would protect the old cellars of the beer brewery, allow for light to come into them and create a strong visual image.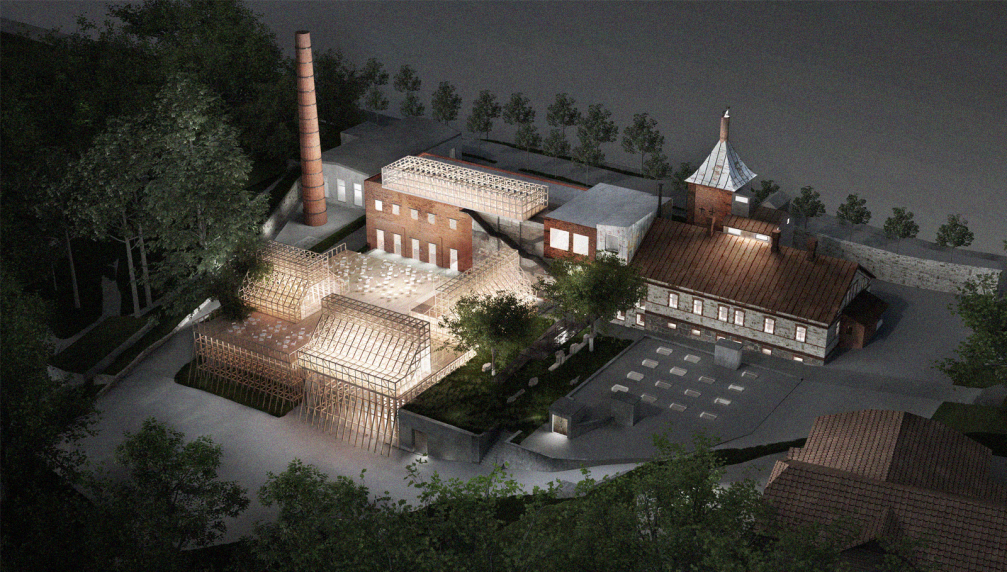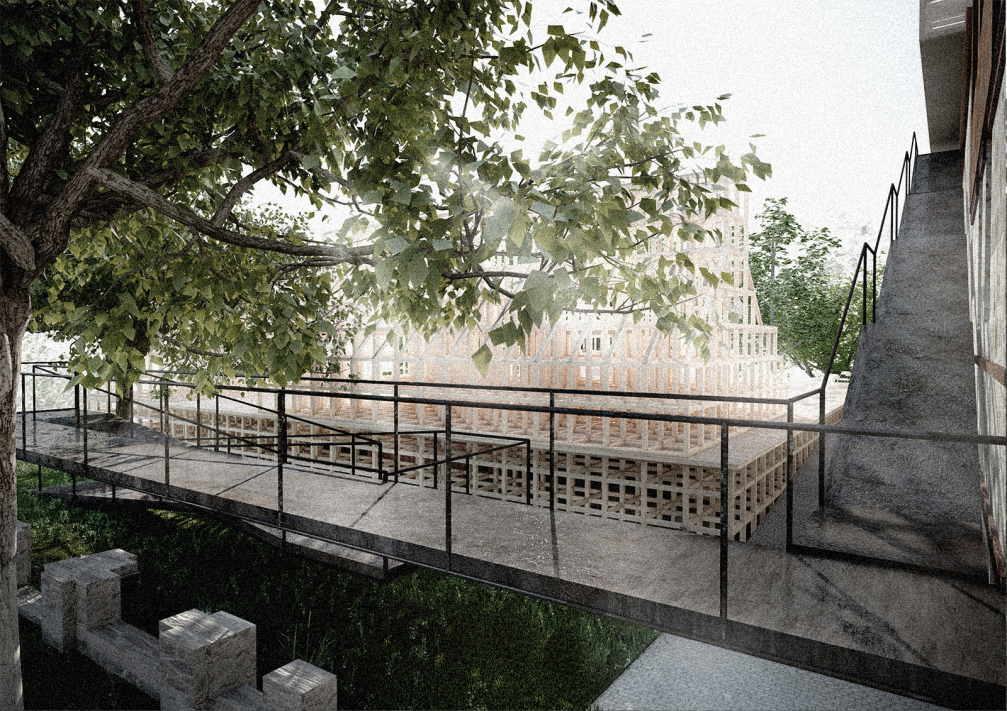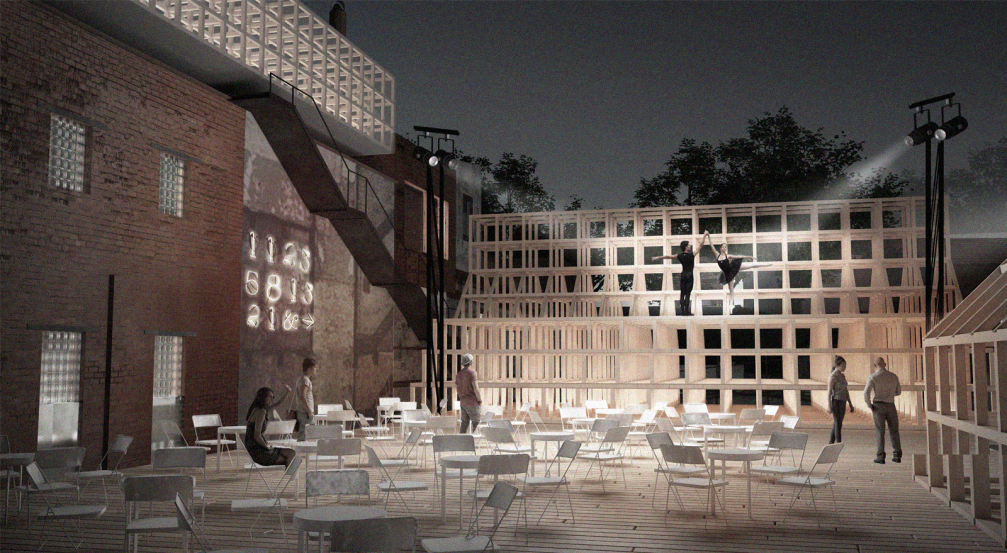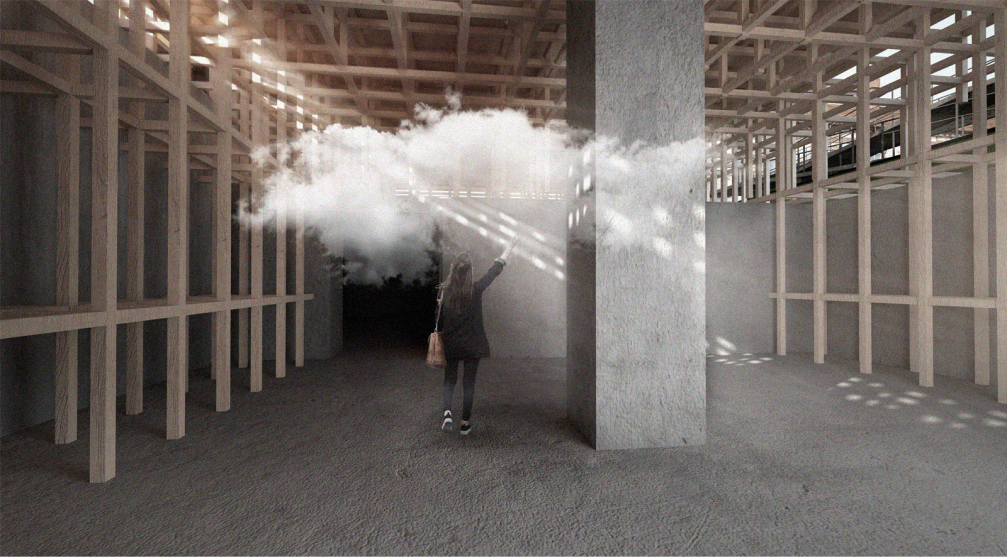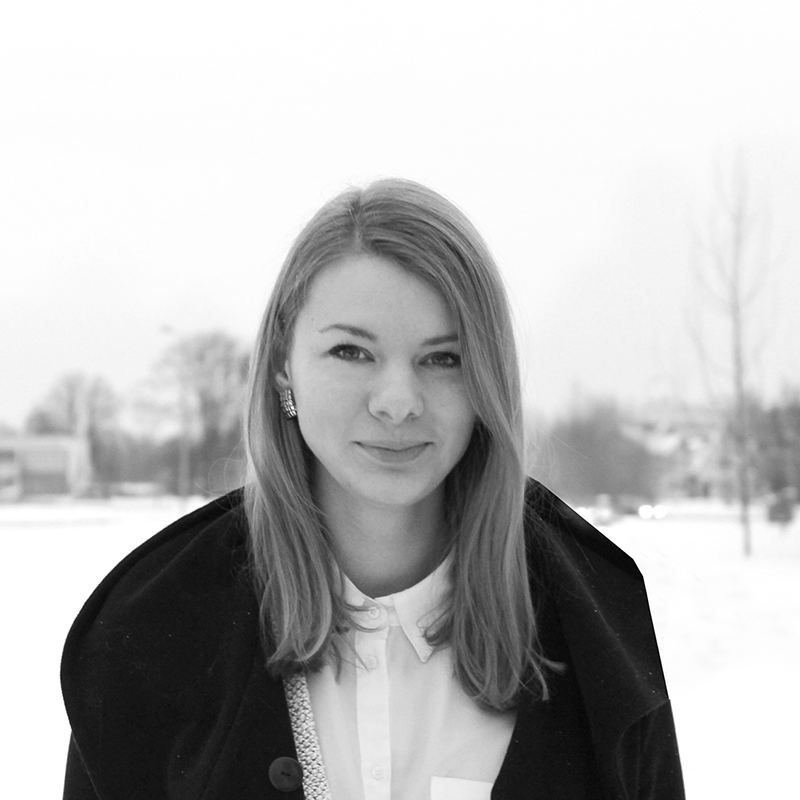 Andra Odumāne is currently employed at the architecture studio «Mailītis A.I.I.M.» where she continues work on the revitalisation of Cesis beer brewery to bring it to implementation. Andra is also a tutor at the Riga Technical university International Summer School.