The fashion brand «I'M Your Shirt», led by designer Indra Miklāva, has announced a new casual clothing line for men and women, which focuses not only on extraordinary details and visual aspects of the shirts and dresses, but especially on the wearer's comfort.
«I'M Your Shirt» for spring season offers soft lightweight denim shirts and dresses, as well as classic plaid shirts. The brand's designs stand out among others thanks to the vivid accents and one contrasting colour button in the chest area, the «I'M Your Shirt» signature since its beginnings in 2012.
Fashion designer Indra Miklāva reveals that the idea of casual clothing line partly came from the customers and the clothes will bring satisfaction for those who wish to look good in everyday hurry: «Although I am a big fan of ironing, I understand very well that most people are not willing to devote a lot of time to this process. The new denim shirts look great even without iron.» The denim fabric has also evolved in dresses of various lengths and silhouettes, which can be chosen according to one's taste and proportions. The designer emphasises that all dresses by «I'M Your Shirt» have a practical feature — pockets.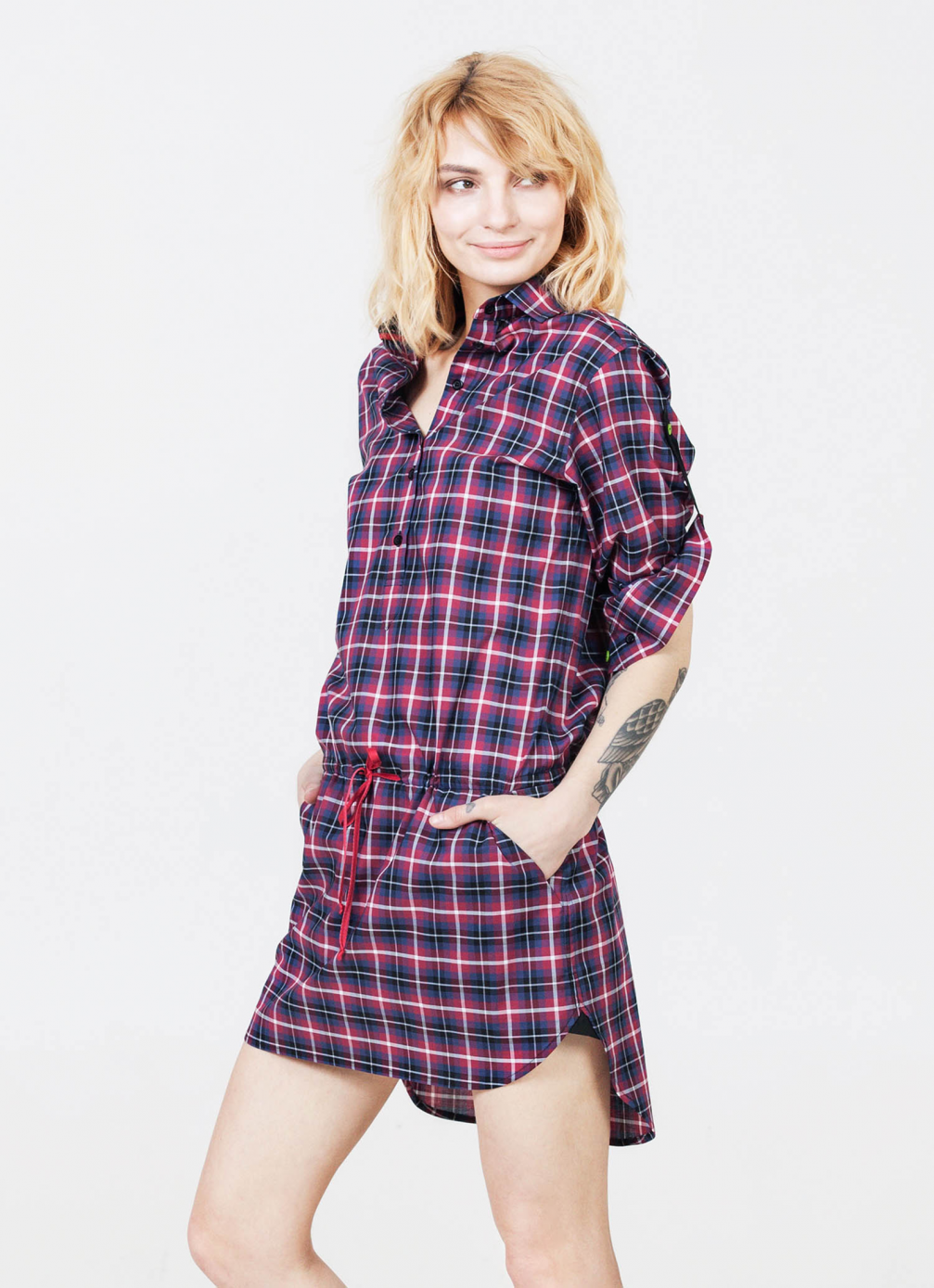 The brand's latest men's shirt models varies from slim–fit to free cut and those with a prolonged back. Maintaining the common motif of the clothing line, a number of dark denim shirts are embedded with colourful details, while bright ribbons on the chest and sleeve flaps are added to the seemingly classical plaid shirts, sewed using a soft cotton from Japan.
The clothes by «I'M Your Shirt» are on sale on the brand's webpage as well as at Latvian fashion design stores «Paviljons», «8 Rooms» and «Taste Latvia» and abroad, in Lithuania and Germany.