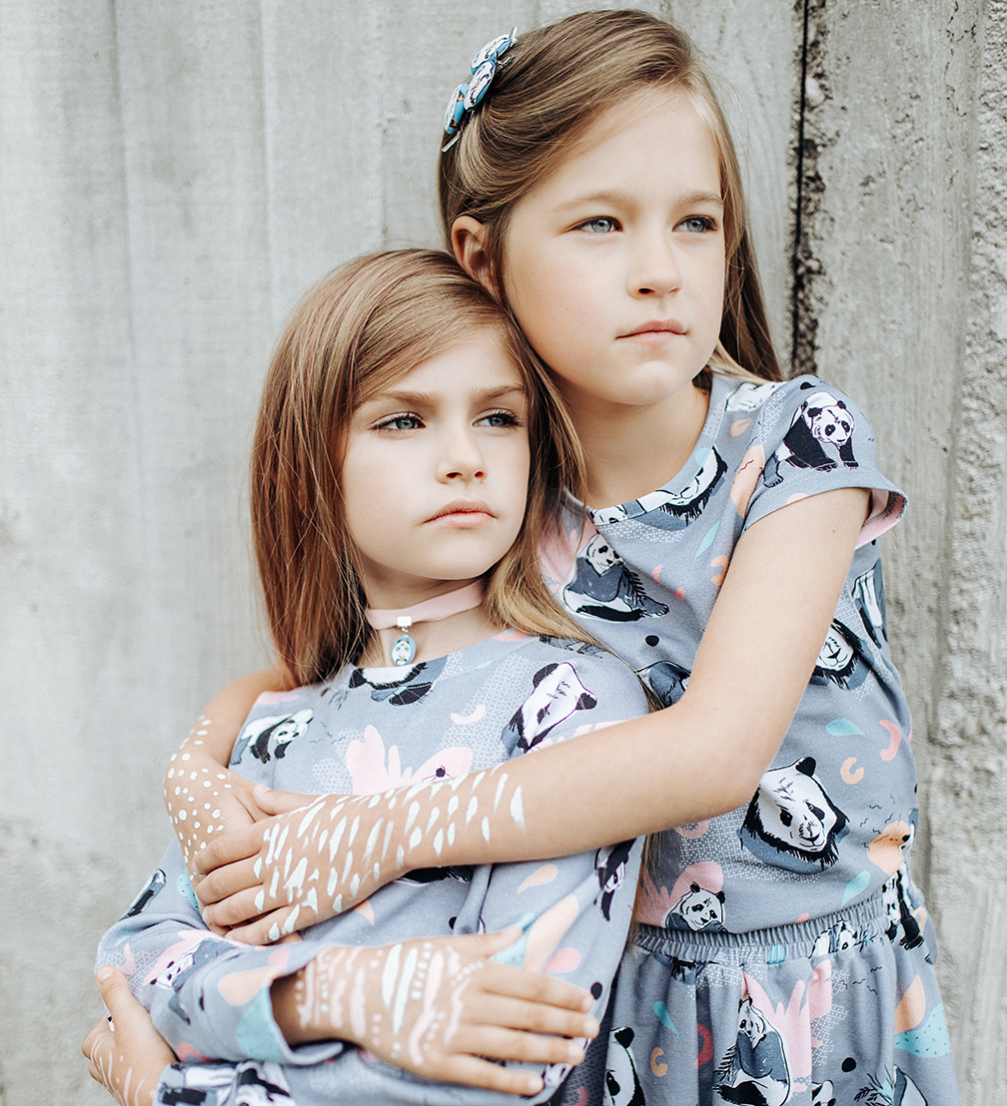 Styling by Elīna Štobe, photo by Liene Pētersone
Addressing the issues of sustainability and climate change, kids clothing brand «Hebe» has launched its new spring–summer 2017 collection «Footprint» with prints of rare and endangered animals. From July 2 to 4 it will be presented at one of the most noteworthy tradeshows of the industry «Playtime Paris».
Did you know that there are only three Northern white rhinos left on the planet? And that there are three times more babies born in London every month than there are tigers running free in the whole wide world? These are some of the questions that have inspired the creators of «Hebe» spring–summer 2017 collection «Footprint».
With this collection, the children's clothing brand draws attention to possibly the last footprints that some of the animals are leaving on this planet, therefore the garments feature prints of creatures that have become rare, endangered or extinct — pandas, rhinos, elephants and tigers. The playful designs come in mint, peach, sky blue, rose pink, dusty grey colours. The new collection also features a clothing line for grown–ups. The clothes are designed by Inga Blumberga, founder of «Hebe», while the prints are done by illustrator Līga Kitchen and artist Sanita Simtniece.
«Hebe» uses mostly natural materials such as certified organic cotton that is not treated with harmful chemicals, the elements of clothes and paint used for prints do not contain lead or other harmful metals and chemical compounds. The brand's activity and goals are also supported and communicated by the World Wildlife Fund, and a part of the income raised from the collection will be donated for the operations of the foundation, tells Maija Helde, the export manager of «Hebe». She also informs that currently «Hebe» garments can be purchased all over Northern and Central Europe, Baltics, as well as Russia, Canada, Australia and United Arab Emirates, and soon Japan.