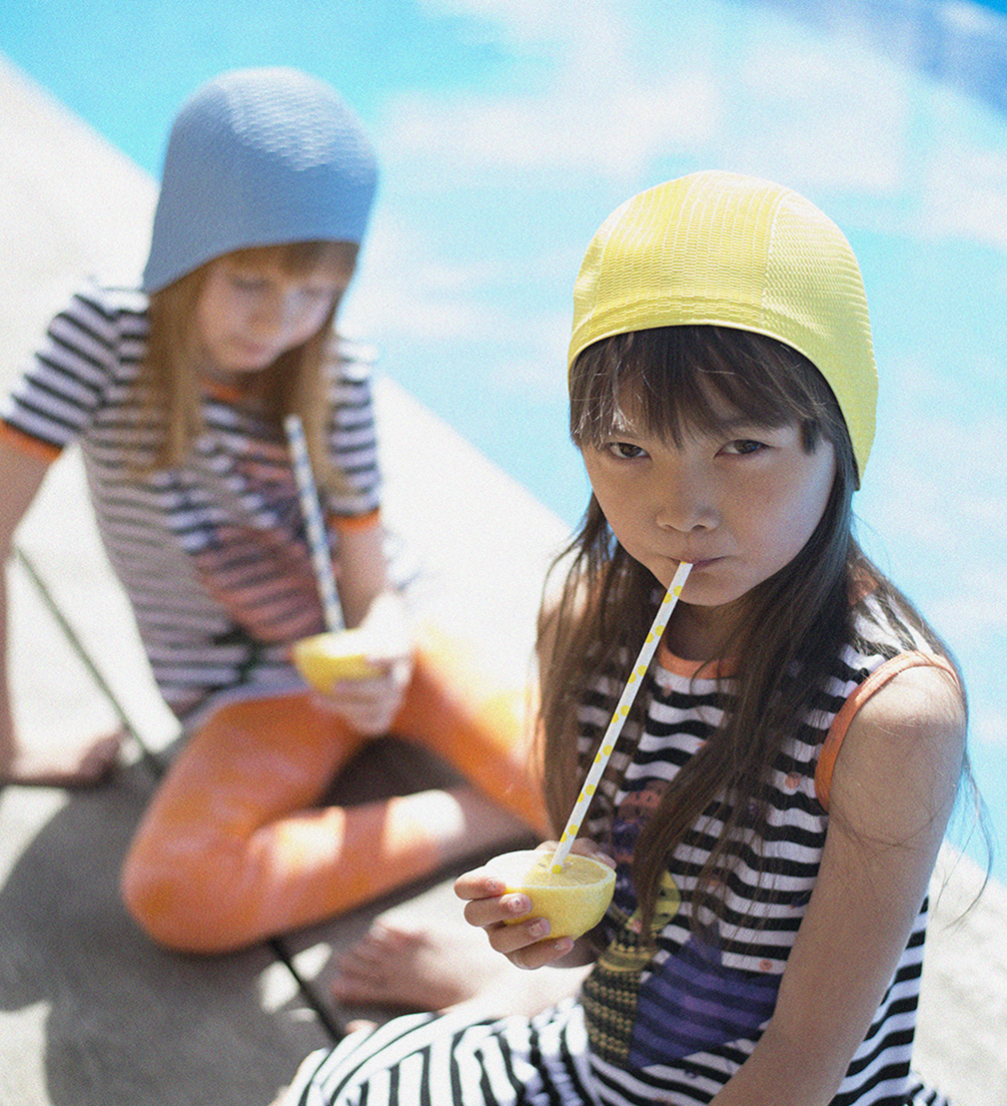 Refreshing lemonade, juicy berries, sun and water — those are playful prints in the spring–summer 2016 collection «Taste of Summer» by the fashion brand «Hebe». The clothes are designed for children from birth to the age of twelve, and a clothing line for adults is already in the works.
The kids wear brand «Hebe» can be distinguished by its original fabric prints that give their thematic collections a special flavour. The clothes are designed by Inga Blumberga, the founder of «Hebe», while the bright prints are done by illustrator Līga Kitchen and artist Sanita Simtniece. In the summery collection drawings of fruit and ice cream complement striped nautical shirts, while natural cotton dresses are decorated with strawberries, raspberries and cherries, balancing between childish carelessness and style. All illustrations are inspired by integral components of the summer — swimmers, dogs and «Vespa» scooters, adding a bit of a retro feel that pleases both kids and their parents. Remaining faithful to the core values of the company— fun, imagination and high quality — the current spring–summer collection «Taste of Summer» includes light cotton shirts, dresses, skirts, leggings and bodies for boys and girls up to the age of twelve.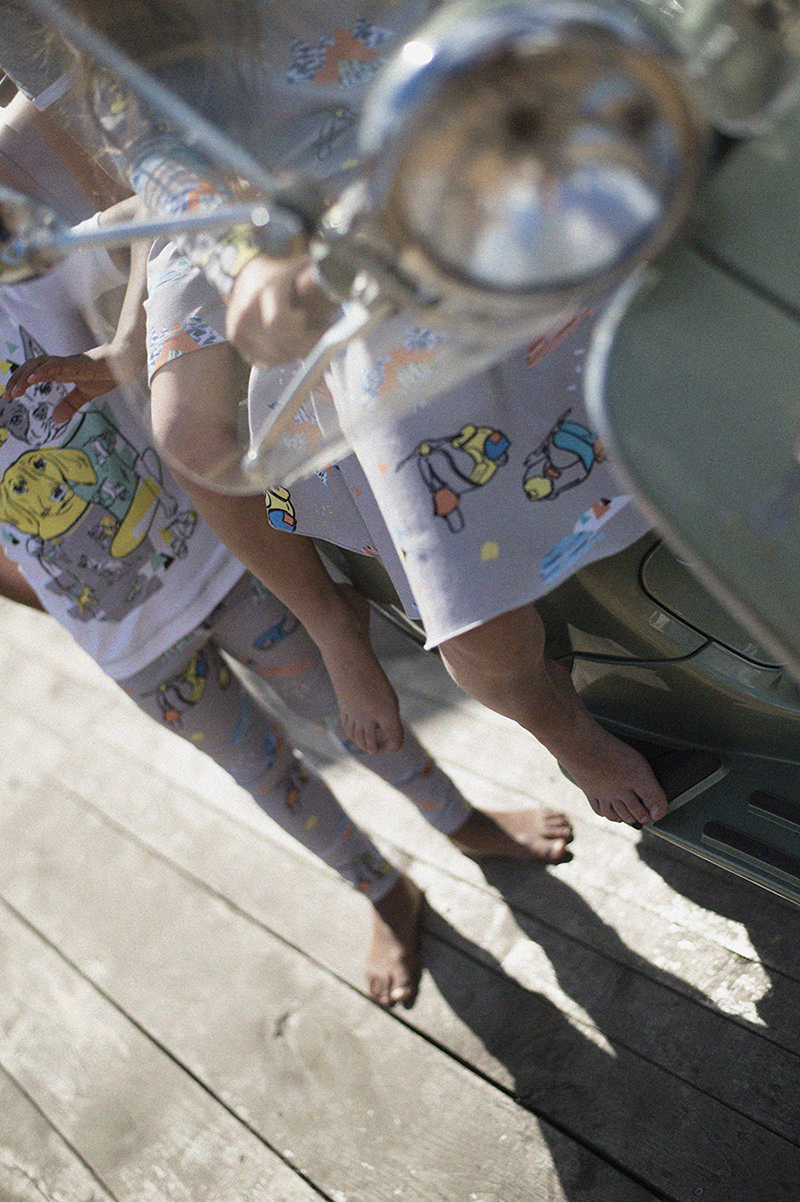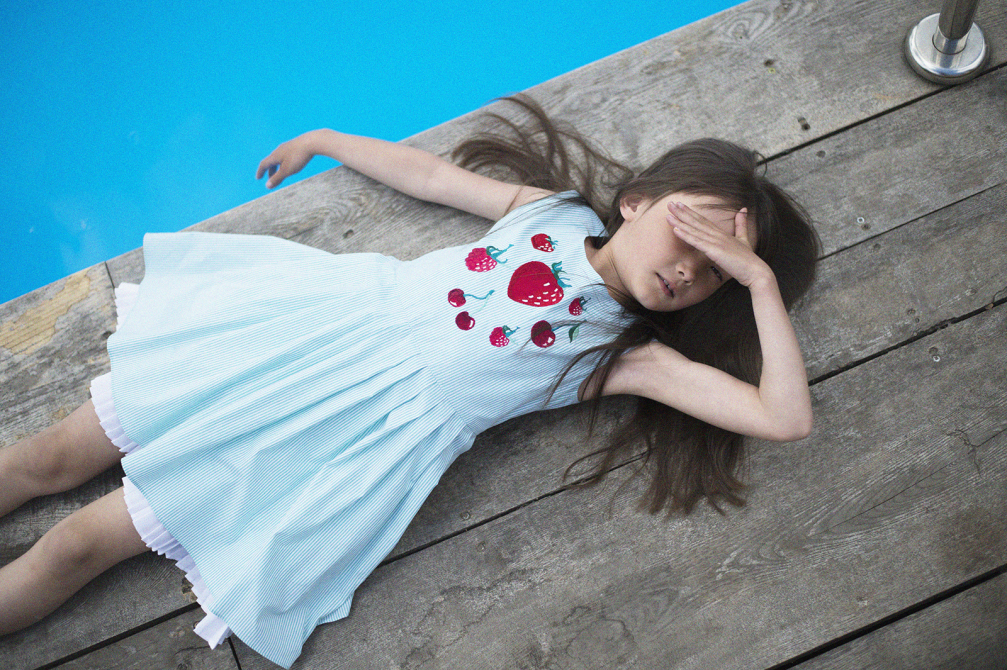 Currently «Hebe» products are available in ten shops in Latvia and 27 stores abroad, since this year they also export to Canada. «The company is constantly evolving, we are thinking of how to maintain and advance the level we have achieved, what else can we offer to be interesting here and for other markets,» says the founder of «Hebe» Inga Blumberga. This spring has come with a number of other news from the company — at «Hebe» studio–store (Melngaiļa iela 2a, Riga), where the production takes place, in addition to brand's products educational toys will be on sale. The company is also working on a clothing line for adults, and will start accepting private label orders from other companies for products with customised design.
The new collection from «Hebe» will be demonstrated in fashion events and exhibitions in Latvia and abroad. The closest opportunity to see the «Taste of Summer» will be on March 19 when their fashion show will take place during the Latvian Fashion Week «Fashion manifestation».