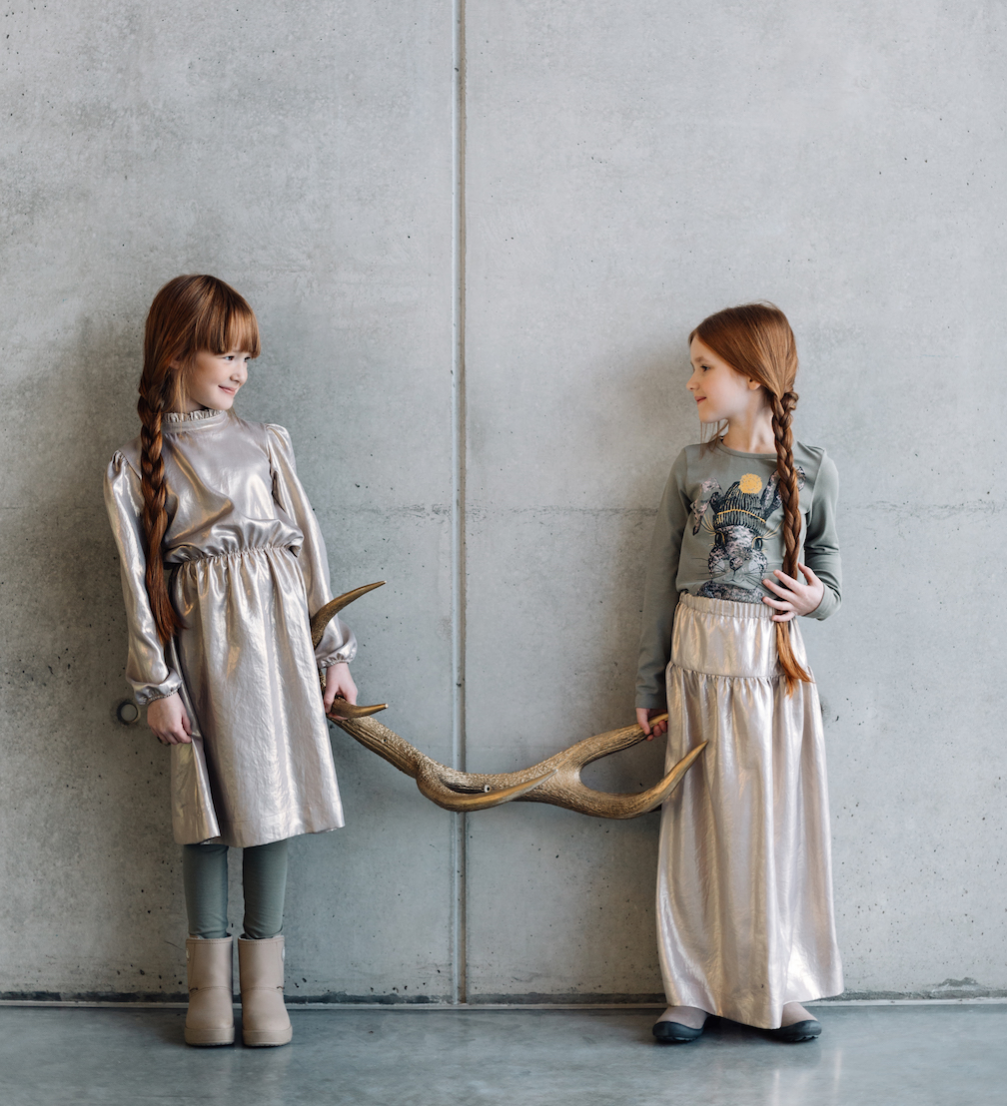 Styling by Elīna Štobe, photo by Liene Pētersone
Kids wear brand «Hebe» has launched its 2016/17 autumn–winter collection «Nordic Heritage» where comfortable everyday clothing is complemented with chic accents. The latest work is also shown at the world's biggest trade shows.
With its new collection «Hebe» invites kids with unlimited imagination to step into the Nordic wonderland, inhabited by reindeers, wild bears, lynxes and owls. Remaining faithful to the fun animalesque prints (artist — Liga Kitchen) and extra soft cottons, this season «Hebe» explores new textures and fabrics. In a quest to unite the wild with the glamorous, the collection offers comfortable everyday wear, bodies, leggings, dresses and tops complemented with some chic additions — faux fur collars, vests and coats in bold, extraordinary colours.
Although all «Hebe» clothing production cycle, starting from sketches to sewing, takes place in Latvia, visits to the world's most important children's fashion events have already become a tradition. Oksana Apsīte of «Hebe» explains that visiting exhibitions helps not only to follow the latest trends in fashion and inspires to work on their own ideas, but also contributes to the brand's recognition. Besides selling its produce in Latvia, «Hebe» now exports to nine other countries.
Currently, «Nordic Heritage» is on show at the international children's and maternity trade show «Playtime Paris», but in a few weeks, from February 3 to 5, it will be on display at «CIFF Kids» exhibition in Copenhagen.