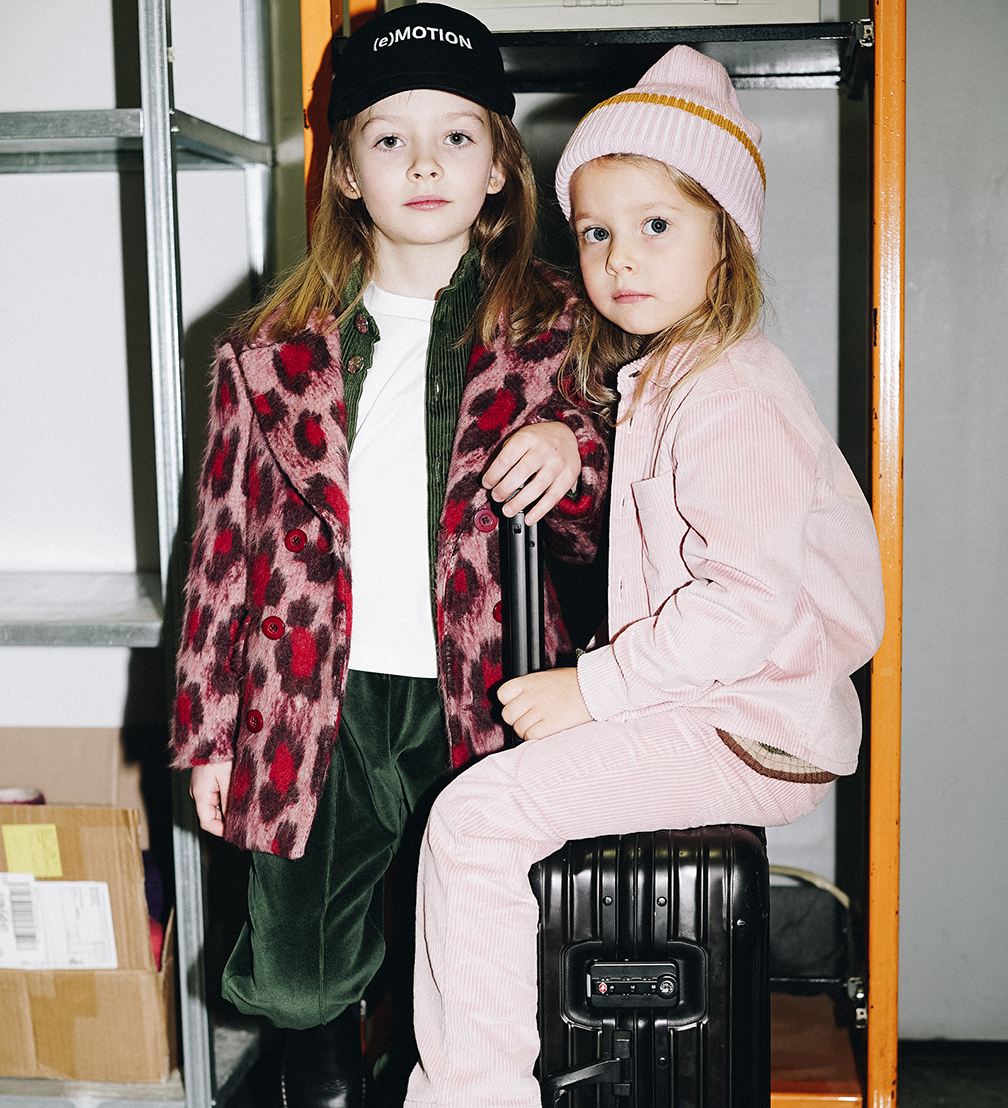 The Autumn–Winter 2022 collection Mov(i)e of the children's fashion brand Paade Mode is a tribute to life as cinema, where everyone can become the protagonist of the story. The new collection continues the brand's signature style, offering original prints and high-quality fabrics that are layered with soft knitwear and finished with bold jackets and winter accessories.
Stories Editorial September 21, 2022
«Paade Mode believes in an open, adventurous, sensitive mind, and one which is free of stereotypes. The clothes we wear, bring out and encourage one's personality, hence fashion, apparel, and lifestyle have all become a very private, personal message. Yet a child is still the same — be it Riga, Milan, Paris, New York, London, or any other place in this ever-changing, round, infinite, and candid world,» says Linda Raituma, the creative director and founder of Paade Mode.
To give children the freedom to create their own style, the collection is designed with layering in mind. Although very different, garments complement each other and can be easily combined. Graphic and romantic prints, original embroideries, as well as bright colours create a playful, yet visually coherent look. Contrast is added to the collection with the use of different materials — light silk and elastic knitwear are combined with chunky knits and corduroy.
Paade Mode emphasises that the brand's hand-made clothes last for many seasons, and their cuts are timeless, suitable for both festivities and daily life, for girls and boys. A responsible attitude towards the production process is essential for the company, so they work according to the «zero waste, zero inventory» principle.