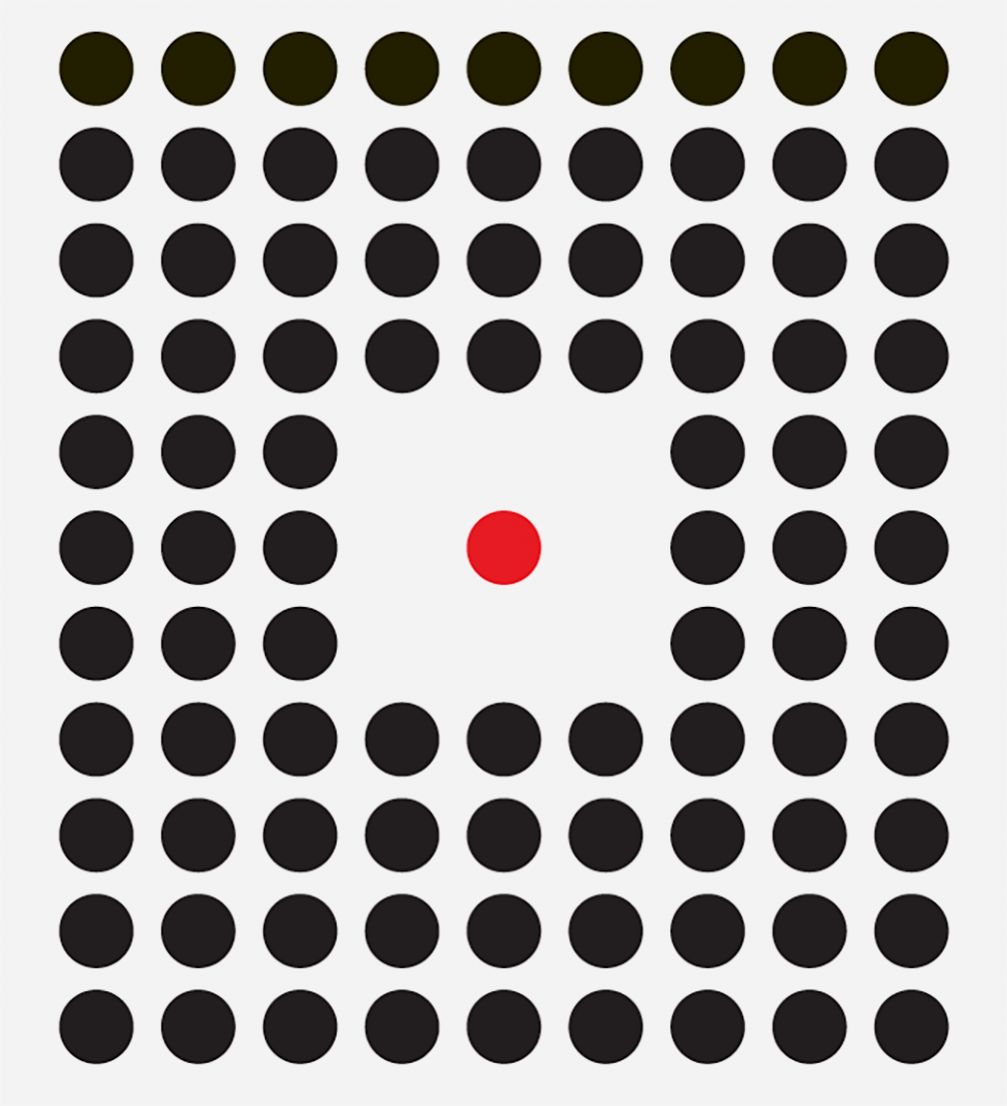 «TEDxRiga 2016» visual identity — «DDB Latvia»
On Friday, June 17, the fifth «TEDxRiga» conference will take place at the cinema «Splendid Palace». The day–long event will feature talks by more than twenty Latvian and foreign speakers of various fields, as well as musical performances. The event is sold out, but a free live broadcast will be provided.
This year the motto of the «TEDxRiga» conference is «Dare to be», thus indicating that we can achieve greater changes by overcoming realistic or self–created limits. Without the inner fight with our complexes, fears and lack of will power, we are simply being carried along the stream. Oftentimes, the stream takes us nowhere, that's why courage is needed to maintain what's achieved through hard work. The conference will be an opportunity to hear eminent lecturers tell their stories on how they have challenged themselves. Among the speakers will be scientists, entrepreneurs, creative industries professionals and others. The conference will be comprised of four sessions.
«TEDxRiga» will be opened by Staņislavs Judins and Asnate Rancāne — musicians, united by ethno–music improvisation. Austėja Landsbergienė, founder of private schools in Lithuania, will speak next. The first session also includes Jonathan Howard, an advertising consultant, startup mentor and improvisation theatre teacher, Jānis Jātnieks, one of the new artificial intelligence 3D modelling software creators, start–up architect Gunita Kuļikovska and Italian designer, inventor and educator Mauro Martino, who explores the impact of artificial intelligence on design.
The second session will begin with a performance by Latvian musician Alise Joste. After her Mikus Āboliņš–Ābols will talk about his bird studies, while microbiologist Alisa Kazarina, the winner of TEDxRiga «Story Hunt» contest, will share her desire to explore how microbes influence human health. Danny Doucette, physics and maths teacher from Canada, will also be among the speakers of the second session, as well as entrepreneur and social activist Egils Grasmanis, who apart from running a board games publishing business, has been funding various social activities.
After the break, project «MNTHA», led by Marija Mickeviča, will energise the crowd. Next up, Maria Golubeva — a policy analyst and historian will give her talk, following by Ivars Drulle, a sculptor, who sees his work as a form of story–telling, dancers Ronja Rūta Pakalne and Modris Opelts and Ivars Austers, a professor of Social Psychology. The third session will be concluded by Ernests Jenavs, co–founder of the EdTech start–up «Edurio», who is looking to help schools tap into the power of feedback and improve the quality of education they provide.
The last session of the conference will feature performance by music band «Āres», a project by two former classmates — Andrejs Irbēns and Jānis Zvīnis, as well as talks by Linda Curika, one of the first Latvian feminists, Mārtiņš Otikovs, a structural biologist, Jeļena Hercberga, who has been helping people within established organisations find meaning in what they do, and last but not least — Sergejs Timoņins and Sergejs Musatovs, who are known as cinema bloggers, who aim to enhance and transform the modern cinema experience.
A detailed programme of the conference and online live stream is available on the website of «TEDxRiga». The venue of the conference is «Splendid Palace», Elizabetes iela 61, where free outdoor live stream will also take place. Language of the conference — English and Latvian.