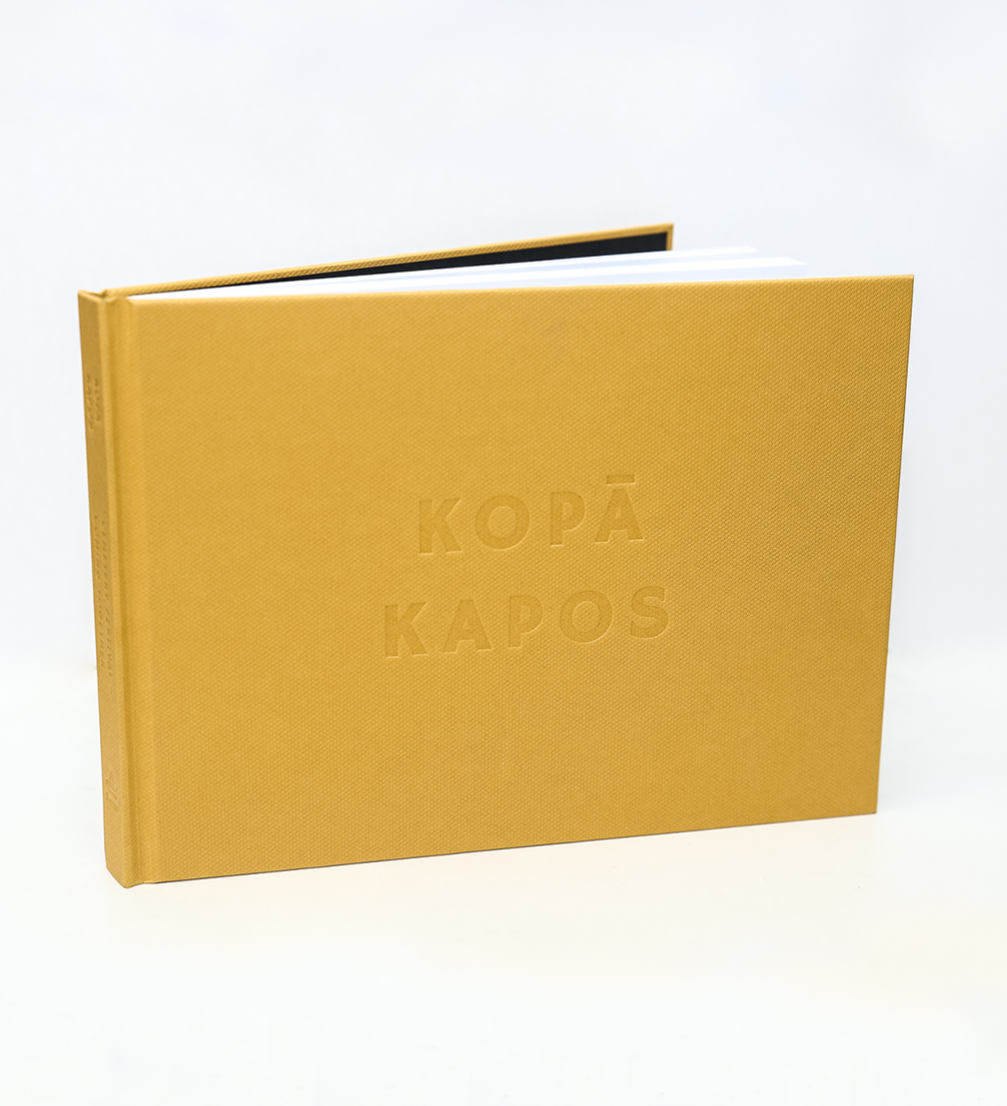 In the second half of the Cemetery Festival season, «Neputns» publishers have released a new bilingual book in Latvian and English «Cemetery Festival — coming together», dedicated to this peculiar tradition. It features documentary black–and–white photographs by Mārtiņš Grauds, as well as interviews and essays. As a signature of «Neputns» this book also stands out with attractive design, created by Rūta Briede and Artis Briedis.
«We are in the habit of not delving into many things that we do regularly; an event that belongs among these ostensibly obvious affairs is the Cemetery Festival, marked annually at every cemetery all over Latvia, its name — Kapusvētki — a weird collocation that combines the concepts of dying (kapu, the genitive case of kapi — graves) and celebration (svētki — a festival),» writes Janīna Kursīte, folklorist and one of the authors in the book «Cemetery Festival — coming together».
The first part of the book features photographs by Mārtiņš Grauds taken in 2008–2012 at Cemetery Festivals in Vidzeme and Latgale. «When you capture human relationships in black–and–white photography, it seems that they may have looked exactly the same, for instance, 30 years ago: meeting your extended family; resting on blankets spread on the ground; fetching water — in the country, even people's clothes tend to be somewhat «supertemporal» style–wise. And yet I would say that I aimed to reflect the tradition in a specific environment. I was interested in showing people in a certain setting,» Mārtiņš Grauds explains his ideas to Inese Zandere in an interview.
The second part of the book features essays by Ilona Miezīte, literary historian and curator of the Literature and Music Museum collections, philosopher Māra Mellēna, Tālis Tisenkopfs, social scientist and essayist, folklorist Janīna Kursīte, as well as conversations with photographer Mārtiņš Grauds, director Alvis Hermanis and actor Gundars Āboliņš.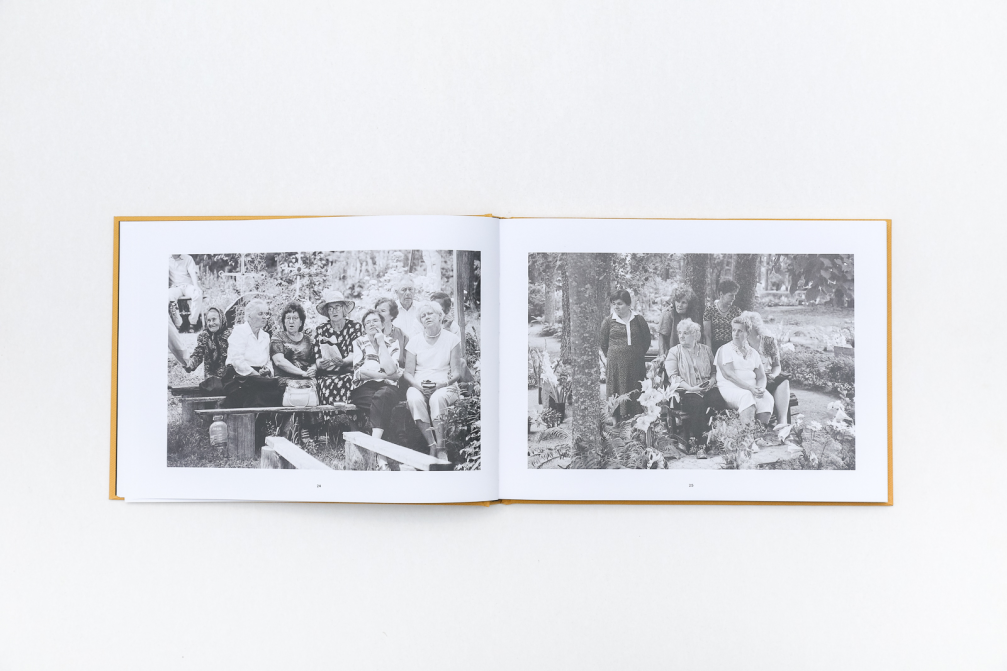 «I also strongly believe that, by doing this, we are enacting an ancient pagan ritual, and we are lucky that no special words, dance steps or potentially mass–producible objects have survived to present day. While it may well be that the local souvenir industry would experience a real boom, I very much doubt if that would help our Cemetery Festival rituals. It is not the cemetery alleys where the real action is still taking place but some deeply hidden corner of our being, poetically referred to as «the heart»,» writes Andris Akmentiņš in his essay «I love Cemetery Festivals».
The powerful attraction to the Cemetery Festival is explored throughout the 144 pages of «Cemetery Festival — coming together», while the book itself is also attractive thanks to its quality and the ascetic design by Rūta Briede and Artis Briedis. The ochre tone accentuates the black–and–white photographs and illustrates the bright side of the Cemetery Festival tradition. The issue is complimented by a poster of DIY cemetery benches by Mārtiņš Grauds.
The book «Cemetery Festival — coming together» is published by «Neputns» with support by Latvian State Culture Capital Foundation. It is available at the gallery of publishing house «Neputns» in Riga, Tērbatas iela 49/51 and their online store.