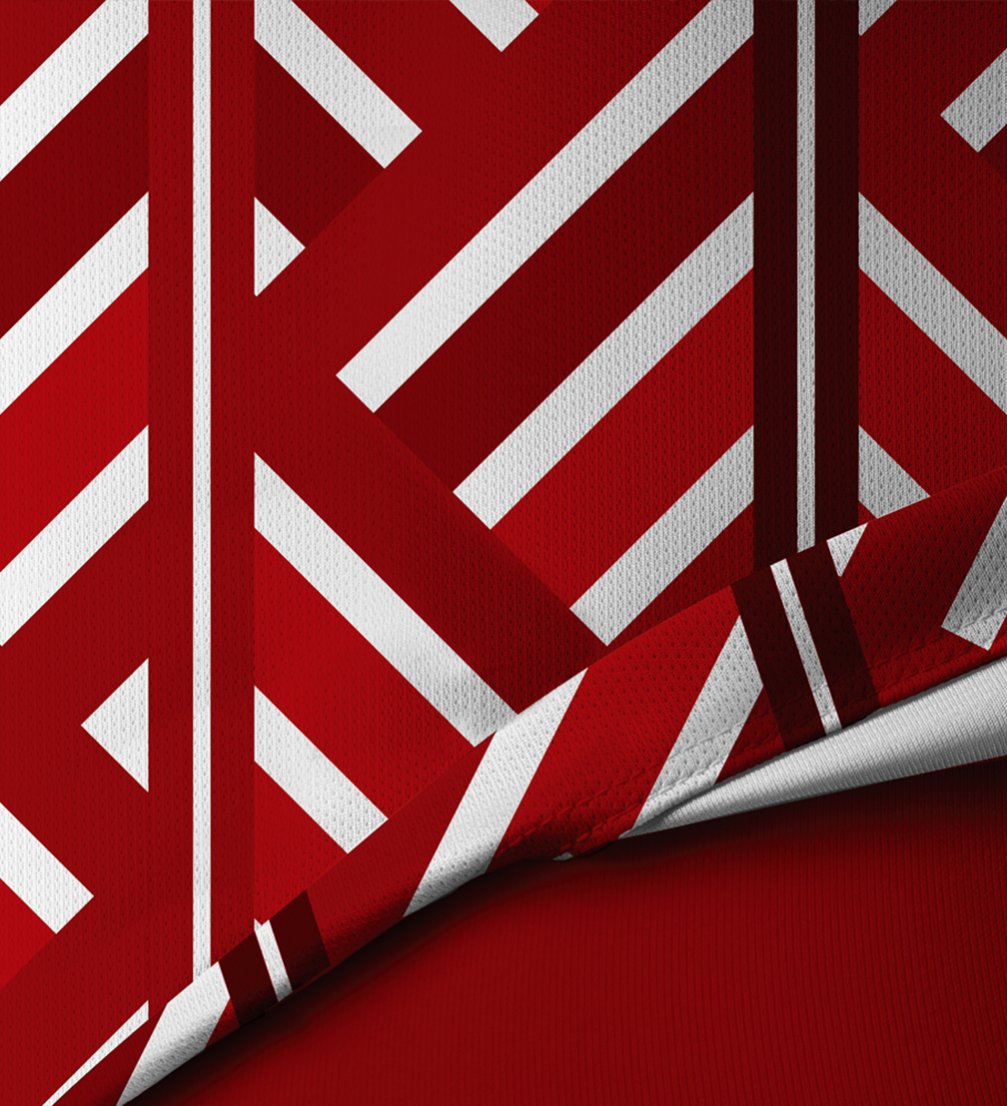 At the summer Olympic Games in Rio de Janeiro, Latvian athletes compete in clothing that has been designed by graphic design studio «Asketic», creative director Gatis Mūrnieks, and fashion designer Bruno Birmanis, but produced by the Polish brand «4F». The graphic identity is based on a braid pattern, which symbolises the eagerness and strength of Latvian Olympians.
Braid has been selected as a living, supernatural and emotional motif, often found in Latvian folklore, crafts, and domestic life. The dimensions of the pattern are based on the proportions of colours in the flag of Latvia, and the braid has been applied on all sports apparel, on such small accessories as shoe laces, and even on vehicles. «We wanted the larger surfaces of clothing to be clear and monolithic, but on a closer inspection fine details would start showing. The colours are rather toned down — white, Latvian grey, and shades of red. It is nothing radically new, but it is logical,» explains Miķelis Baštiks, graphic designer at «Asketic». The geometry of the braid and the visual interplay between the saturated reds render the visual identity folksy, modern and friendly at once.
The logo of the Olympic team consists of the three stars of the Freedom Monument in Riga, the word «Latvia», and the Olympic circles. Such combination of three graphic symbols corresponds to the standards put forward by the International Olympic Committee. The font used is a modernised version of letters by the renowned Latvian designer Ansis Cīrulis.
Visual guidelines, created by «Asketic», Gatis Mūrnieks and Bruno Birmanis, have then been handed over to the Polish brand «4F» who design and produce sports clothing and accessories. According to the contract between Latvian Olympic Committee and Polish company «OTCF», who owns the «4F» brand, these patterns will be used in the apparel of Latvian athletes until 2020. The partnership includes orders for the summer and winter Olympic Games, European and World Youth Olympics in summer and in winter, and other European games.