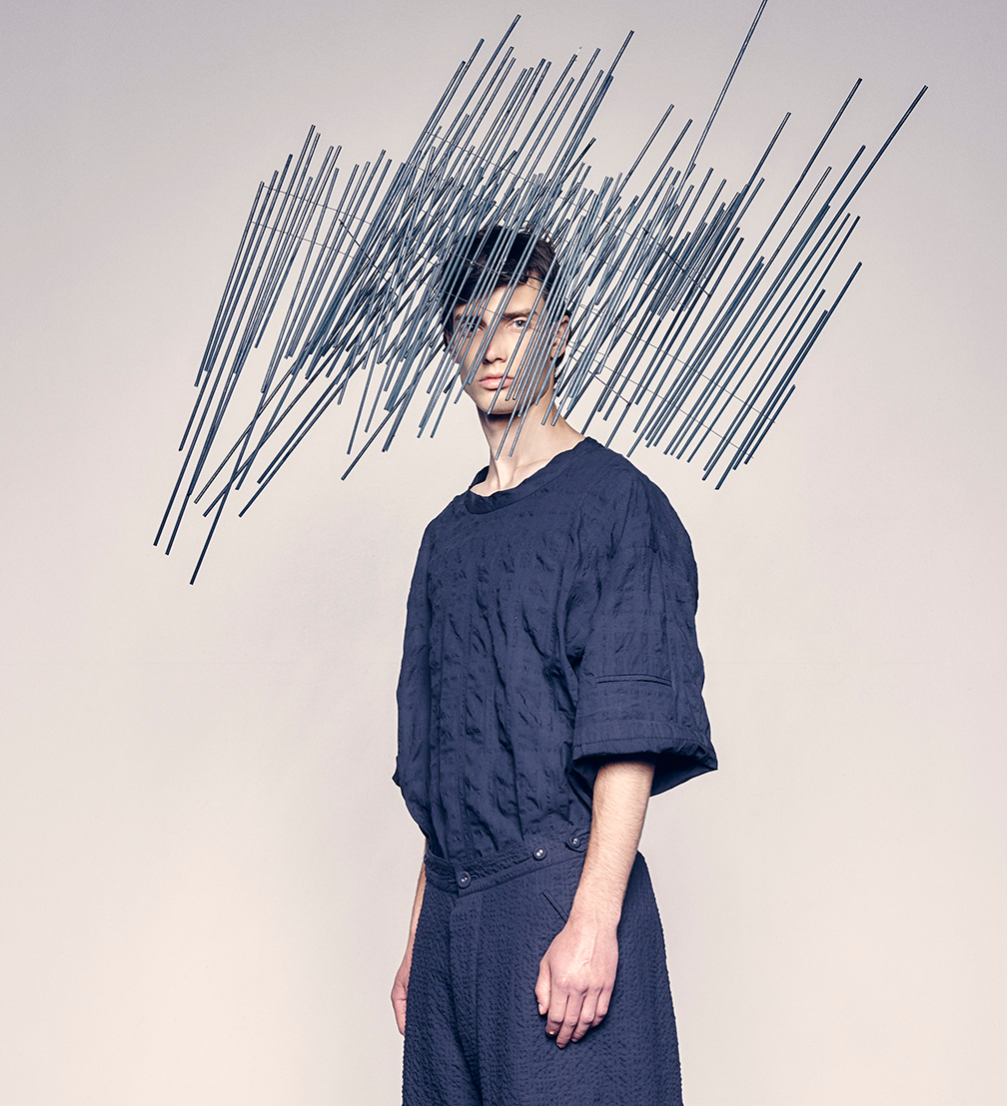 The well–known designers Rolands Pēterkops and Mārīte Mastiņa–Pēterkopa of the duo «Mareunrol's» continue to conquer not only fashion show's catwalks, but theatre stages as well, working in fields of scenography and visual arts. Their latest spring–summer 2017 collection «The Bugler of Tālava», although not yet on sale, was shown to the public in August, during the Valmiera Summer Theatre Festival.
The designers of «Mareunrol's» constantly look for new mediums and ways of telling a story through their fashion collections. «The Bugler of Tālava», the latest spring–summer 2017 collection, is part of their «Unexpected Sources» series, which, as the name suggests, is about unexpected coincidences, information that comes to us through simultaneous fixation of a number of things existing concurrently — sound, space, noise, anything that is around us. According to the designers, their work is based on relationship between a poetic illustration of landscapes and the modern urban environment.
The costumes of «The Bugler of Tālava» were on show in August during the Valmiera Summer Theatre Festival, where «Mareunrol's» together with the musician «Shipsea» and in collaboration with the director Elmārs Seņkovs created a performance, which was their own version of the ballad «The Bugler of Tālava», originally written by famous Latvian author Rūdolfs Blaumanis. The attendees were able to watch a visual costume and sound performance — a story about a man's fear of bold actions and courage to admit it, about the nation as a whole, its dissolution at decisive moments, about each individual's self–esteem and the collective unconsciousness. The performance was «a tribute to the brave who become the core of the nation and lead others».
This isn't the first time that «Mareunrol's» takes a step outside the fashion world — the designers have created installations, short films, costumes for theatre and opera. «Mareunrol's» successful work on interdisciplinary projects has been widely appreciated with a list of international awards, and one of their costumes is included in the collection of the Latvian National Museum of Art. They are also among the hundred of most promising contemporary designers in the book «Pattern: 100 designers, 10 curators», released by the prestigious publishing house «Phaidon» in 2013.