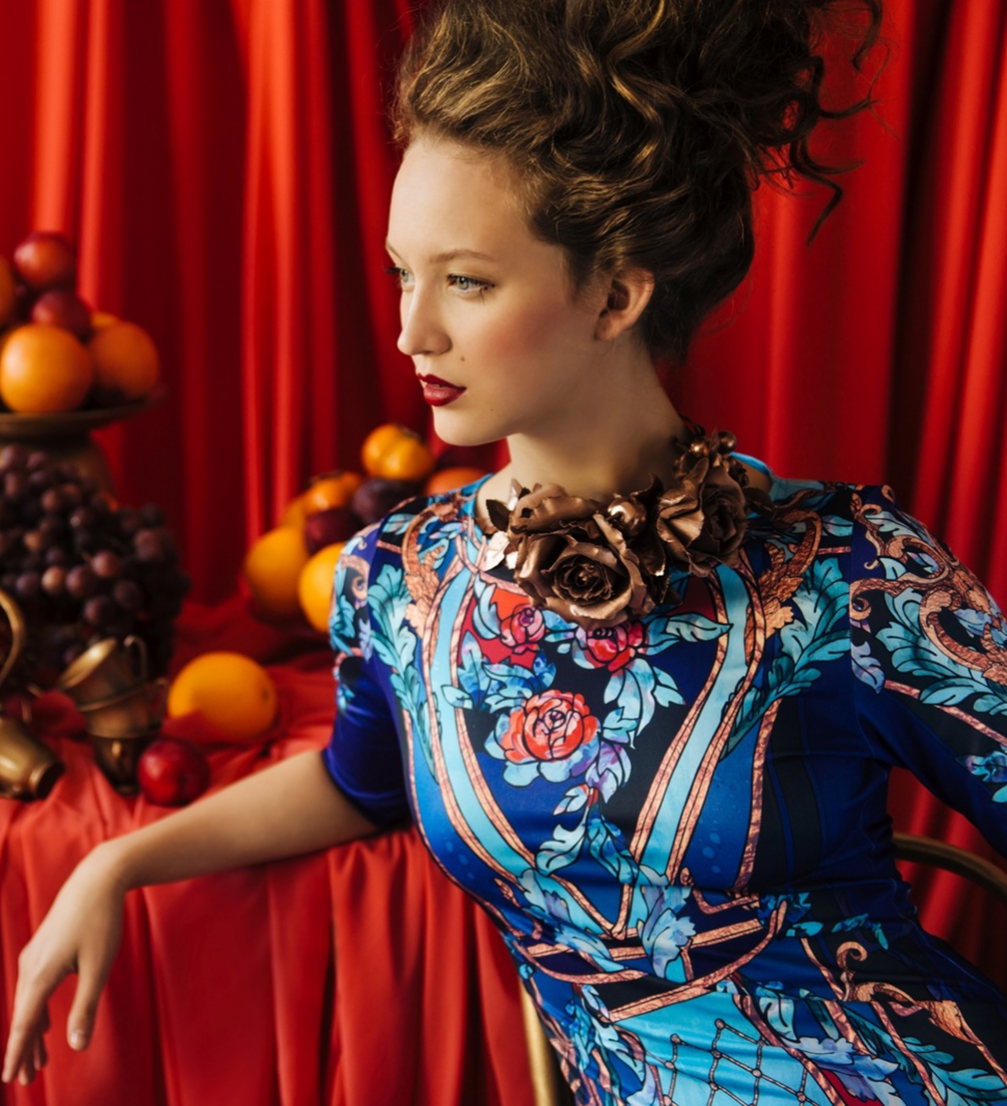 This year's autumn–winter collection «Royal Colours» by the clothing label «ZIB*» brings majestic luxury to both evening dresses and casual wear.
Saturated red, sapphire blue, and deep purple shine brightly in the new collection of «ZIB*», which has been inspired by royal stories and old fairy tales. Symmetrical floral motives, renditions of stained glass windows, mouldings and precious stones, and golden ornaments dominate the prints of the garments.
The autumn–winter «ZIB*» collection features a variety of dresses — long and short, voluminous and tight fitting. Newcomers of the collection are loose cut kimono tops and leggings printed in full length that will keep the wearer warm in the cool autumn weather. Matching accessories include crystal–encrusted clutches and shoulder bags for social events. The label remains loyal to the elastic and shiny polyester, cotton jersey, as well as sublimation printing technique.
The fashion and design label «ZIB*» regularly presents new collections since 2012. The traits of the label are vivid colours, feminine silhouettes and decorative prints. There are 4 textile artists on the design team of «ZIB*», all graduates of the Art Academy of Latvia Textile Department: Inga Priedīte, Baiba Šauriņa, Līva Liniņa, and Irēna Andrejeva.
From September 15, the «Royal Colours» collection is available for viewing and purchase on «ZIB*» online store.