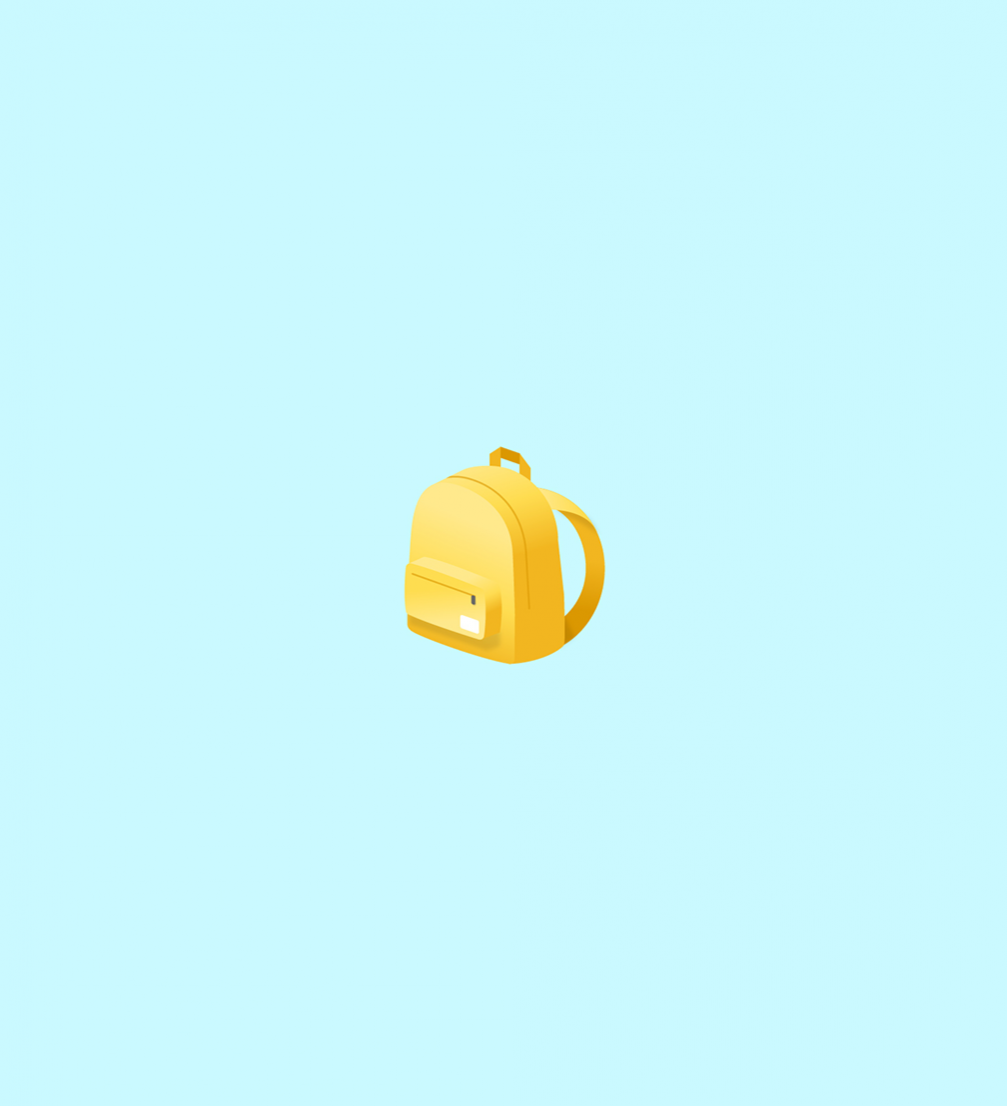 Education company «Lielvārds» has recently come out with a new product — learning platform «Soma» («Bag»), which provides free access to textbooks for different knowledge levels starting from pre–school up to 12th grade. It features worksheets, educational videos, interactive and teaching aids, as well as books for teachers. Designed with the aim of «raising fans of learning», «Soma» stands out with its quality of content, smart visual image and high functionality.
The author of the idea of the newly created platform «Soma», founder and head of the education company «Lielvārds» Aivars Gribusts says that the thought of compiling all the learning content created by his publishing house over nearly 25 years first appeared eight years ago. At first, some projects were released in CDs; when interactive whiteboards entered the Latvian market, appropriate teaching materials were created for those. The first attempt to gather the plentiful resources led to the «Lielvārds» Digital Library a few years ago. There was demand from the teachers, however, the subscription system still seemed quite complicated, and the schools were not yet ready to use the platform by registering with a digital passport, as was the company's intention.
The right time to implement the company's original idea came early this year, when work on the «Soma» platform commenced. The library became an app, and study content is now available anywhere, anytime on mobile devices and computers. In order to use the application «Soma», one only needs an Internet connection. One can register and start using the app with E–klase, MyKoob, Facebook or Draugiem.lv logins, as well as with an e–mail address.
««Soma» is a solution that breaks down barriers for usage of new technologies. It allows everyone to arrange their own bag — with their books, their topics and their order. Thus this application is just like «Spotify» of education — it offers learning and using the study content in a modern, friendly form for both young people and teachers, inspiring them to learn together. For example, if fourth graders want to find out all about the Solar System, in this app they can learn about it not only from their own textbooks, but also from all the materials on the topic that are available on the platform «Soma». I am convinced that «Soma» is a new springboard for digital learning content development in Latvia,» says A. Gribusts. He points out that due to the possibility to create users' own selection from all the materials it is easier to prepare for lessons, and it makes the learning process more varied. Soon teachers will be able to share their selection with their class by sending a link to the specific subject matter.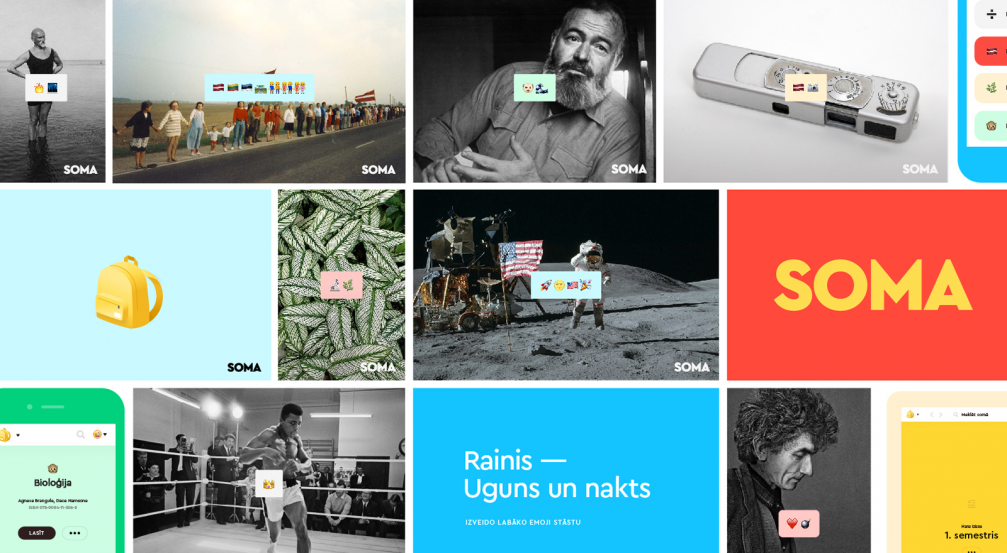 «Soma's» brand strategy was developed by the agency «White Label» in collaboration with the «Lielvārds» team. Strategist Tatjana Baranovska explains: «We noticed that the teacher and student roles have changed over time. Today, teachers have become victims of the old system and often lose in the competition with Snapchat and YouTube. Therefore, we wanted to create a brand which would help teachers talk to children in a technological language that is more familiar to them, as well as help pupils learn about new subjects in a way that is relatable for them.» The main idea was to make the app «Soma» understandable and easily accessible in order for it to serve as an «interpreter of modern knowledge».
This is also reflected in the design elements of «Soma», such as cheerful colours, simple icons and clever use of emoticons. ««Soma» is a good example of how brand design can make technologically innovative products appealing to people in an understandable and interesting way,» comments Krišjānis Mazurs, art director and manager of the studio «Overpriced», authors of the design.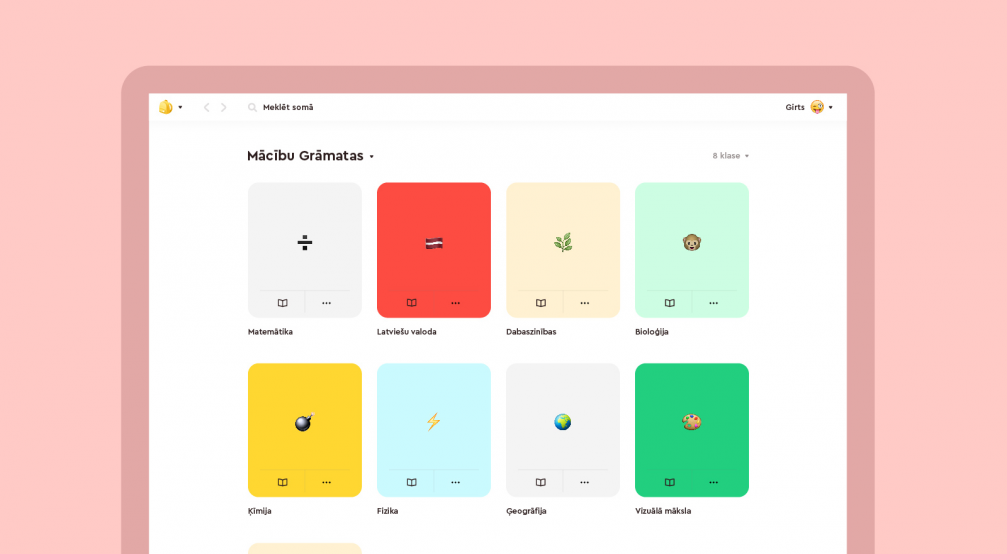 This year the education company «Lielvārds» will invest more than EUR 100 000 in the «Soma» platform and development of new content. It is possible to subscribe to the premium content of «Soma» both individually as well as centrally — as a school or a local council. Liepāja is the first municipality that has provided subscriptions for all its pupils, teachers and parents. «The book has always been and will be a lasting value, and one can study subjects the same way as before, but it is important that we provide modern alternatives,» says Uldis Sesks, the Head of Liepaja City Council, emphasising that wise usage of modern technology is one of the ways to improve the quality of education.
Although «Soma» is a project of «Lielvārds», A. Gribusts doesn't exclude the possibility that in the future high–quality partner–generated content could be added to the app. It is possible to complement and enhance the app, developed by «Mosties», and there are no technical restrictions for the platform to go ahead outside of Latvia. However, A. Gribusts points out that currently the primary task is to establish the app in the local market. At the time the interest is constant and forecasts — positive. Within less than a month around 6000 users have registered for the «Soma» app, and their numbers continue to grow.