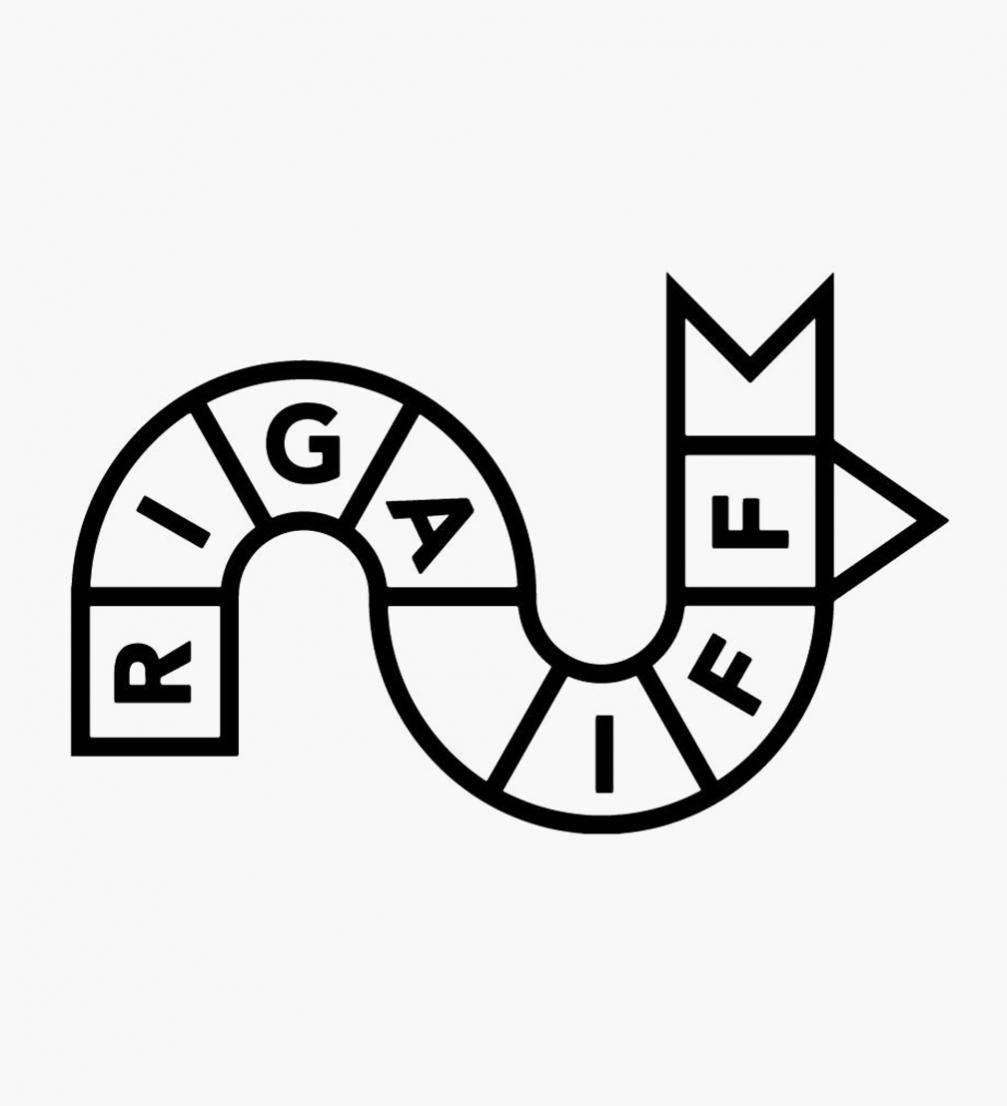 Visual identity for Riga International Film Festival by Zigmunds Lapsa
From October 13 to 23, Riga International Film Festival will take place, featuring eight film programmes, several international competitions, and a range of events, including the final award ceremony. For the entire ten days the festival will offer various talks, lectures, and seminars. Some are specially organised for the industry professionals, while the majority will be open to the public.
«Riga IFF Critics Meeting»
The «Riga IFF Critics Meeting» is a new platform for revitalizing the role of film criticism and its development in Latvia.
Friday, October 14
10.00–17.00
A seminar «The Role and History of Film Criticism. Media Specifics. The Point of Film Criticism». For the duration of the entire day the Film Museum (Peitavas iela 10, Riga) will host talks on film criticism, its role and significance, with presentations from field professionals: critics, theorists, media people, members of FIPRESCI, and university tutors. Working language — English.
Sunday, October 16
14.30–18.00
Two panel discussions, moderated by film critics Vladan Petkovic (Владан Петковић, Serbia) and Olaf Möller (Germany) — «The Role of Film Criticism in the Contemporary Latvian Film Industry» and «The Role of Film Criticism Today». Working language — English. Venue — «Birojnīca», Bergs Bazaar, Dzirnavu iela 84 k–2, Riga.
«Baltic Film Talent Lab»
Wednesday, October 19
10.00–11.30
This is most commonly the «end» and «beginning» — actor and director/screenwriter. What does all the before, in between and after consist of? What is important for a screenwriter to share with the public? An open lecture and discussion will take place within the framework of «Baltic Film Talent Lab». The tutor and moderator will be Charlotte Munk, Danish actress and script consultant. Working language — English. Venue — «Zirgu pasts», Dzirnavu iela 46, Riga.
«Riga IFF Forum»
The festival, in close co–operation with the Investment and Development Agency of Latvia and the National Film Centre of Latvia, has announced the first edition of «Riga IFF Forum» — an industry section aiming to foster film distribution and availability in the region, focusing largely on upcoming Latvian films and cinema for children. The public events of «Riga IFF Forum» will take place at «Cafe Film Noir», Elizabetes iela 61, Riga.
Friday, October 21
16.00–18.00
A lecture by Michael Gubbins, who will focus on topics such as audience behaviour in the oversupplied on–demand market of today, how the film professionals can find audiences for their films making use of social networks and the chances supplied by the internet and social networks, how to be creative in the marketing activities. Michael Gubbins is an experienced journalist, analyst and consultant, working in film, entertainment and media industries, with a particular expertise in on–demand and digital change. He chairs the Film Agency for Wales, and has worked as editor at «Screen International» and «Music Week». Language of the talk — English.
Saturday, October 22
10.00–12.00
A panel discussion about the current situation in children's cinema on an international scale with the aim to better understand children audiences in the age of the internet, smart technology and other channels of audio–visual entertainment. Afterwards, presentations of children feature projects (for audiences under 13 years) to be completed before the end of 2018. Working language — English.
«European Script Meeting»
«European Script Meeting» is an event that seeks to facilitate creative partnership of professional screenwriters, film producers, directors and studios to discuss collaboration on new screenplays. Although applications are no longer being accepted for the main programme of «European Script Meeting», the programme is complemented with a series of public seminars and workshops on screenwriting. The events will take place at «Cafe Film Noir», Elizabetes iela 61, Rīga. Working language — English.
Sunday, October 23
10.00–14.00
«European Script Meeting» seminar «Overlapping Genres. Low–budget Sci–Fi» by Ian Long. Long is a writer, teacher, script editor and story consultant. He heads Euroscript's Feedback and Consultancy services and teaches genre workshops in Horror, Science Fiction and Thriller with a special side order of Creating Fear in Cinema, as well as a course in Script Reading and Assessment.
14.30–18.00
Workshop «Script Development Methodology» with Jimmy Karlsson, who works as a screenwriter and script consultant. Having directed his own feature film and developed two TV series, most of his body of work is feature scripts produced in Sweden and Finland.
The above–mentioned events are free of charge, and will be useful for those with a professional interest in the film industry. The full programme is available on the homepage of Riga International Film Festival.