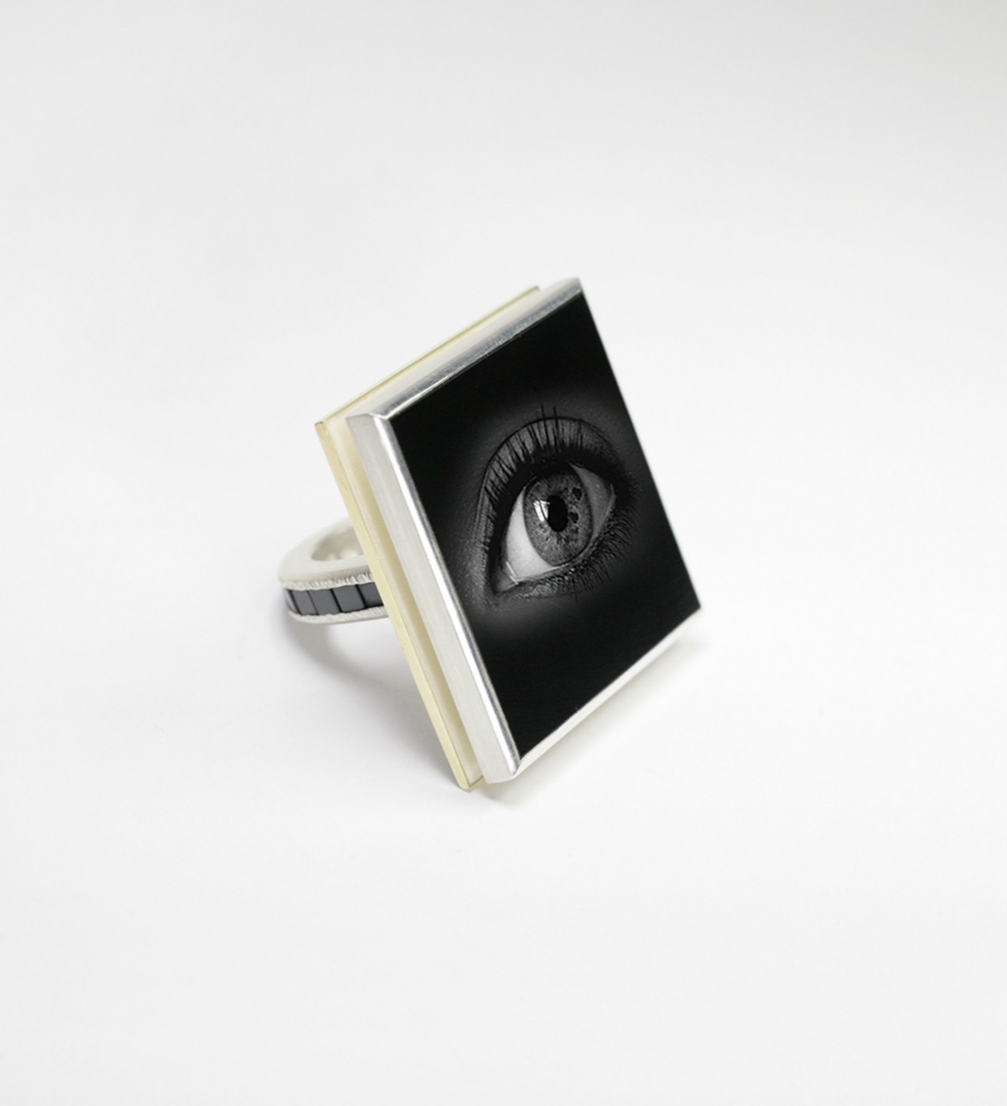 From November 25 to December 12 art gallery «Putti» presents a solo exhibition «What's That?» of Latvian jewellery artist Andris Lauders. It will feature rings — author's paraphrases of «Black Square» by Kazimir Malevich, as well as other jewellery that reveals Lauders' interest in geometric shapes and unusual combinations of materials.
Stories Editorial November 23, 2016
Andris Lauders (1961) is a graduate of the School of Applied Arts, Metal department and the Estonian Art Institute, Metal department. He began his creative work by infringing the pre–set rules. In particular, during the Soviet period, metal artists were taught to avoid mixing the base materials in their works, however, it is the silver and gold combination that has become the face of Andris Lauders jewellery. As accents in his jewellery, he uses not only gems and pearls, but also the more extraordinary materials — mammoth bones, ancient coins, lava, etc. The presence of historicism is gracefully present in his works. However, from all cultures, the ancient Egyptian jewellery has the dominant effect in Lauders' jewellery. His works traditionally have a narrative, while, at the same time, they tend to become more and more simple. Geometric shapes are also widely used in his artworks, and the new exhibition «What's That?» at «Putti» gallery once again reaffirms it.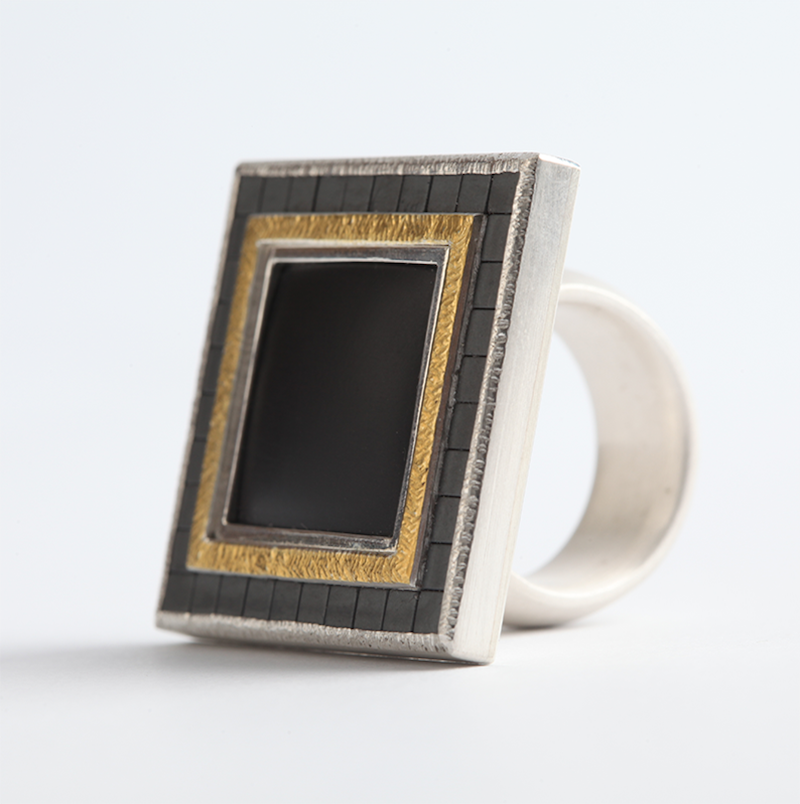 «The motto for this exhibition is geometric forms — square, rectangle, and circle, of course. Circular, round forms are more pleasing for the human beings, they are more acceptable, organic; but there is some inner tension in edges — some stress, spitefulness and persistence. If you try to make a circle in the air with your hand — it's easy. But how about a square? That takes some thought process,» Andris Lauders comments idea of the exhibition. Among the sources of inspiration, the masterpiece «Black Square», created in the early 20th century by artist Kazimir Malevich, should also be mentioned as, according to Lauders, it contains «a massive amount of information, hundreds of edges, colours and forms, including the circle».
The solo exhibition of Andris Lauders «What's That?» will be open at the art gallery «Putti», Peitavas iela 5, Riga, from November 25 to December 12. More information on the exhibition and the artist is available on the homepage of «Putti».