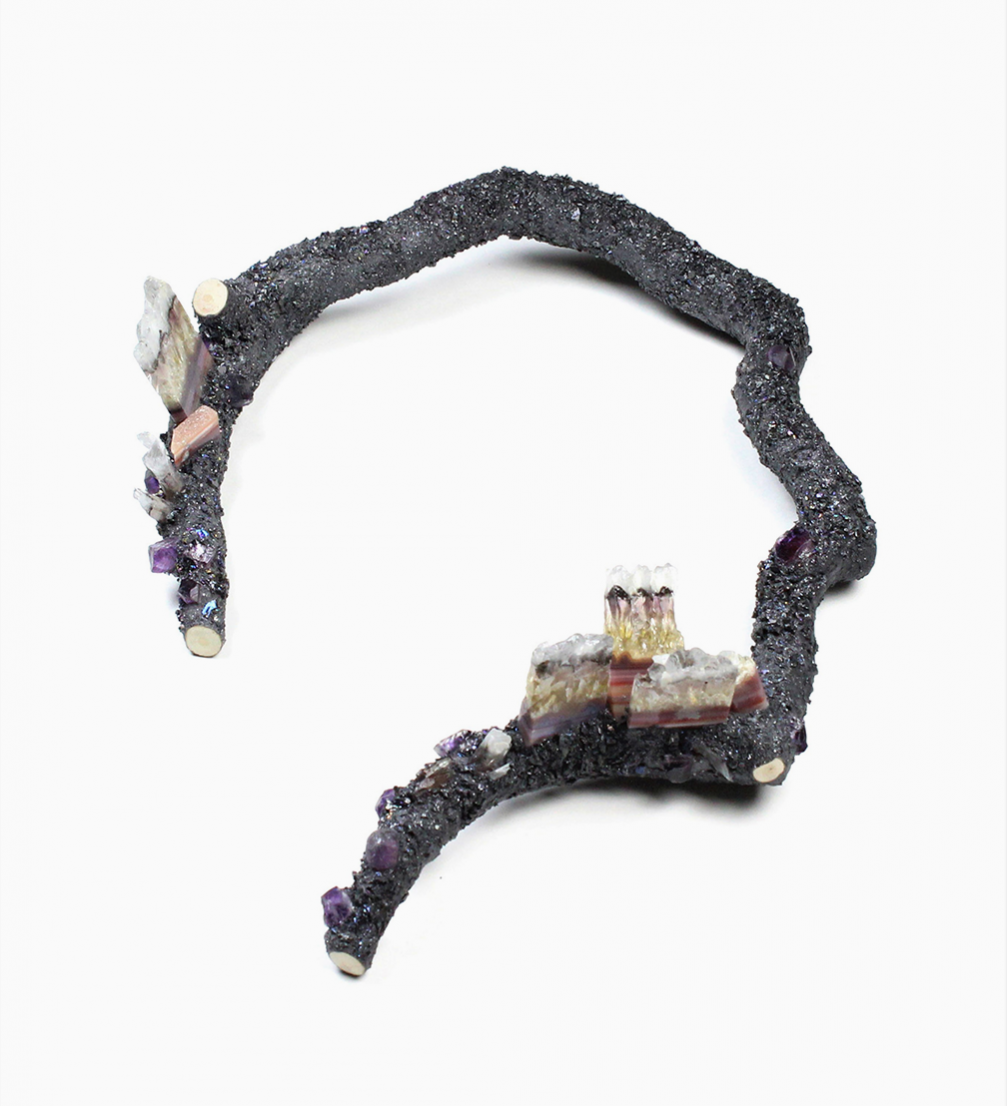 Necklace «Branch» by Märta Mattsson. Publicity photo
Until February 27, 2017 the art gallery «Putti» hosts a contemporary jewellery exhibition «Magical tale in grandfather's beard», featuring masterpieces by Latvian and foreign jewellery artists. Both poetic and narrative as well as ascetic works, made in various techniques and materials, are on view.
Stories Editorial December 20, 2016
The winter exhibition has become a tradition for the art gallery «Putti». This year's contemporary jewellery exhibition «Magical tale in grandfather's beard» features variety of works made by twelve jewellery artists from various countries.
The participant Andris Lauders is one of the leading Latvian jewellery artists, whose works can be easily recognized thanks to the unusual combination of gold and silver. Valdis Brože demonstrates his skill in working with precious stones, revealing them in surprising combinations. Māris Šustiņš, also called one of the most romantic Latvian jewellery artists, has created jewellery in which clean shapes and volume contrast with intricate and complicated structures. While Māris Auniņš, drawing inspiration from minimalism and constructivism, is one of the few jewellery designers in Latvia who polishes the gemstones himself, and this craftsmanship is revealed in the current exhibition. Among Latvian participants is also Guntis Lauders — jewellery designer, whose artworks are often influenced by ancient cultures and stand out because of the use of exotic materials.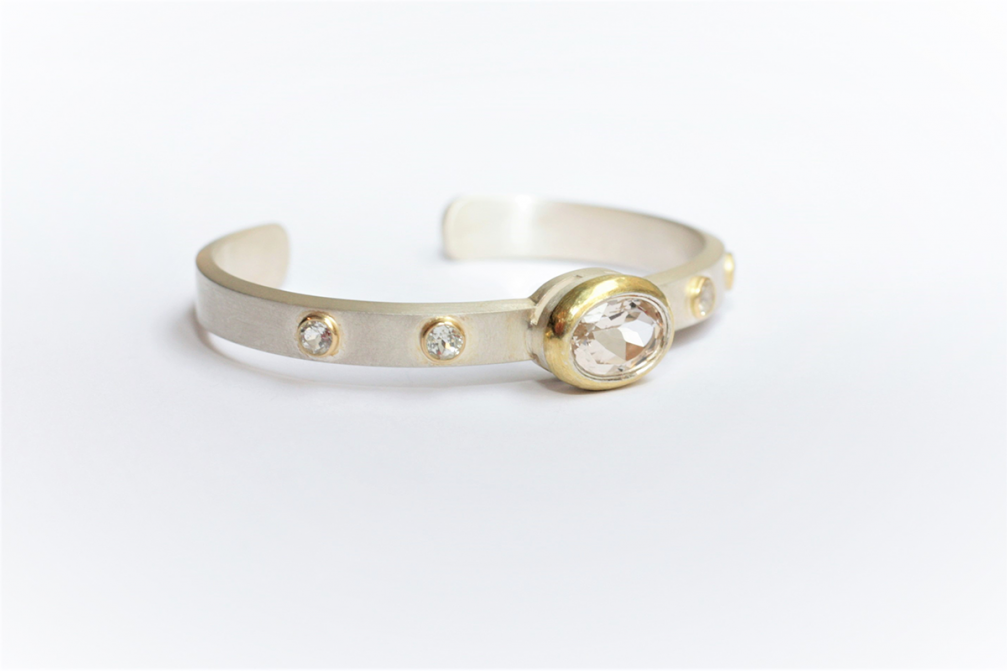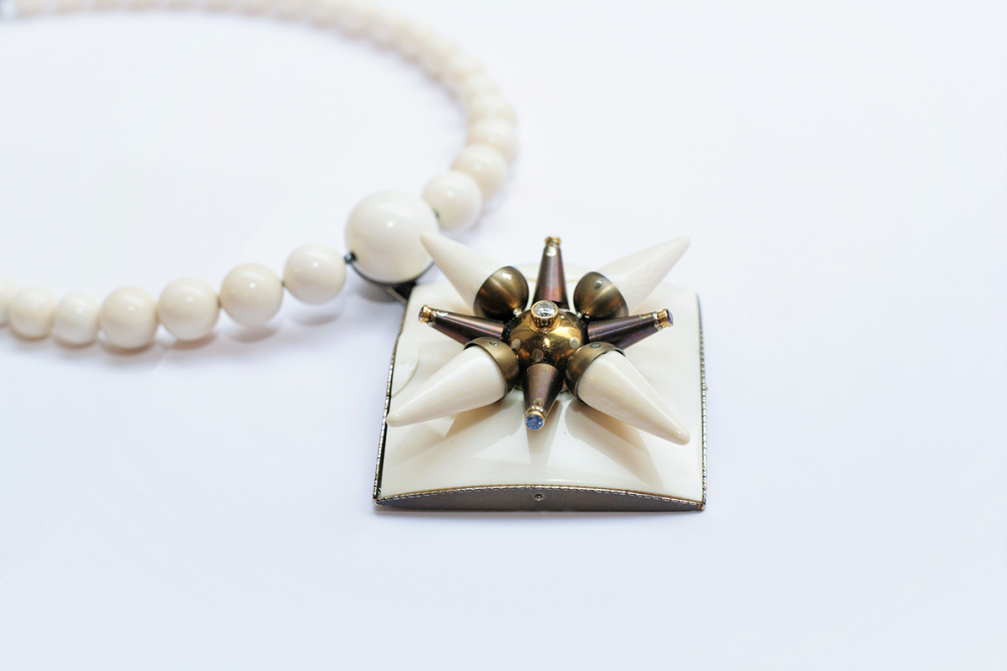 The exhibition «Magical tale in grandfather's beard» has gathered a number of foreign authors. Tanel Veenre can`t be put in a certain category as a jewellery artist, as the range of the materials and techniques at his command seems inexhaustible. Bulgaria is represented by the unusual jewellery, miniature sculptural objects, of Simeon Shomov.
«I take seemingly inappropriate materials, making ordinary and familiar objects look extraordinary and unfamiliar,» Swedish artist Märta Mattsson describes her jewellery. Another designer from Sweden is Elin Flognman, whose work can be distinguished not only because of the unusual materials but also a great dose of wit.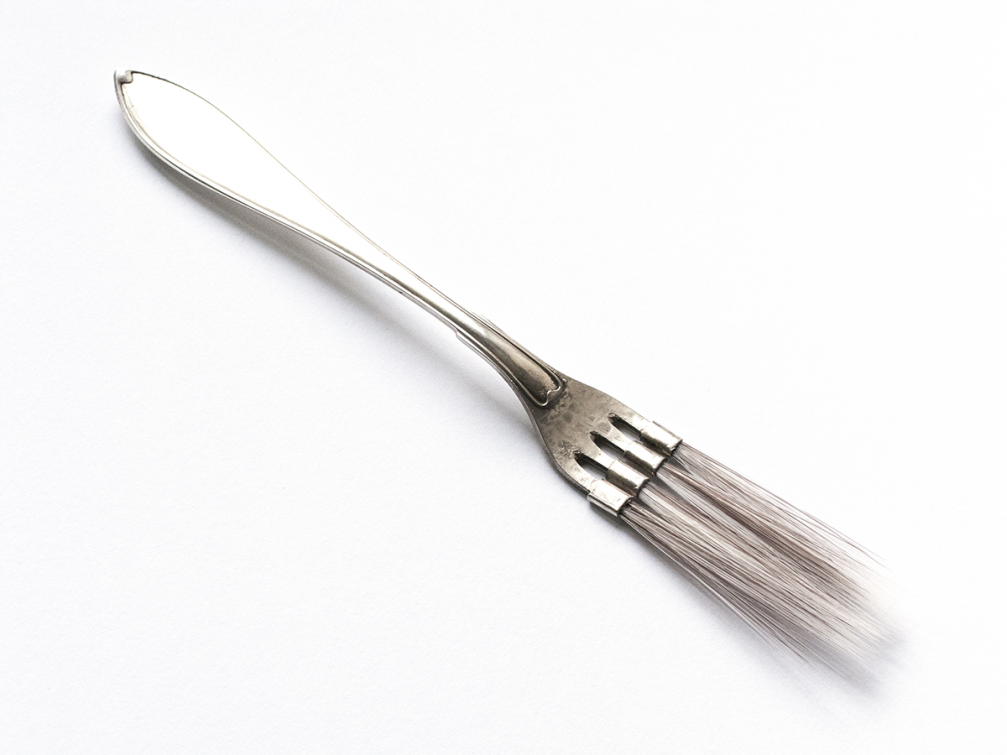 The exhibition presents the work by Japanese jewellery designer Liisa Hashimoto  inspired by nature and reminiscent of small three–dimensional paintings. While Italian artist Gigi Mariani is fascinated by surface and texture of the jewellery — the coal–like dark, rough outer layer of oxidised metal is like a cast–iron setting through which gold and silver has broken through. The last but not least is work by Hungarian artist Zoltan Toth — fine, detailed jewellery that often contain figures of animals and birds.
The exhibition «Magical tale in grandfather's beard» is open at the art gallery «Putti», Peitavas iela 5, Riga, until February 27. More information on the exhibition and the artists is available on the homepage of «Putti».