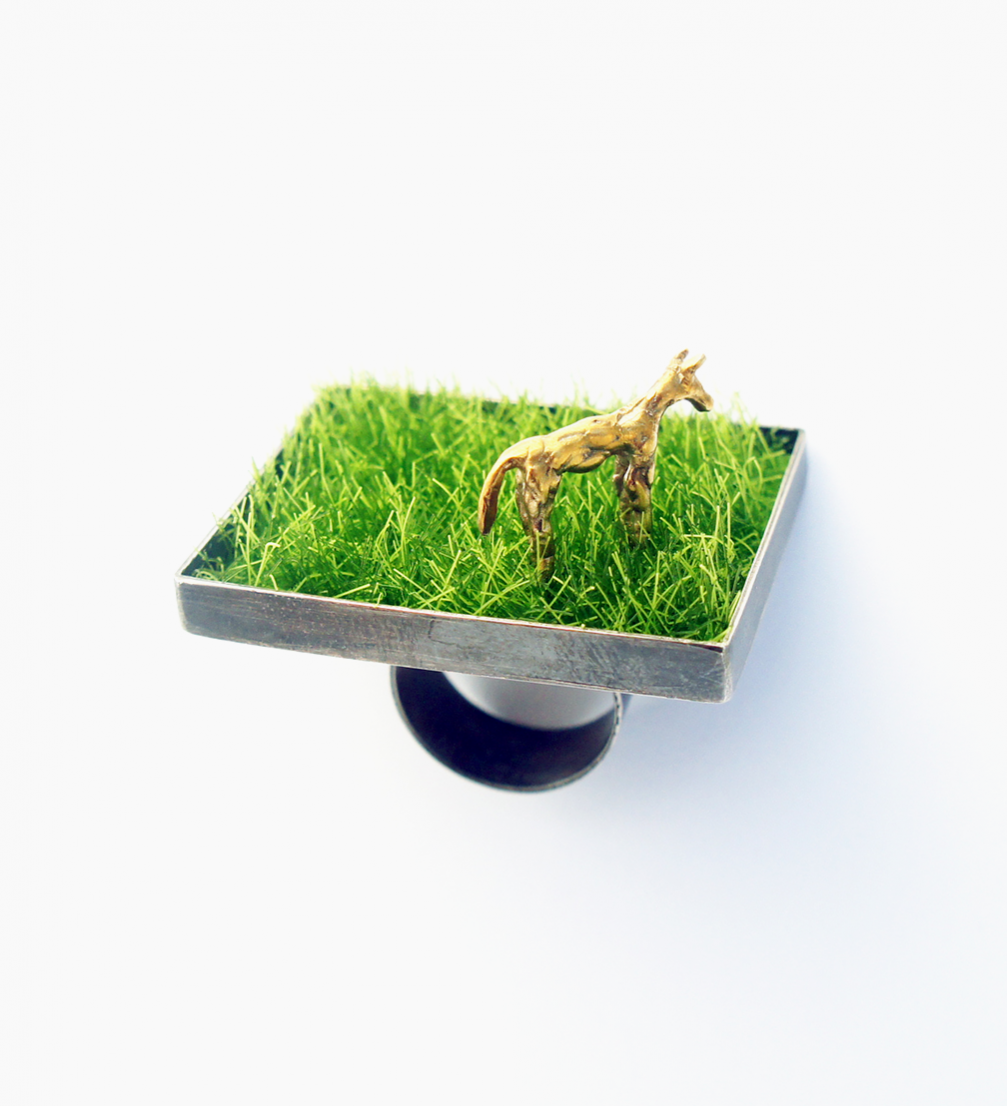 Ring «Expanse» by Simeon Shomov. Publicity photo
Contemporary jewellery exhibition «Conversation with a cloud» has opened at art gallery «Putti», featuring distinguished masterpieces by Latvian and foreign jewellery artists. The exhibition is on view until September 15.
«I want to become a part of eternity. I climb up a mountain and walk into a cloud. A cloud is a unit of measurement. I walk into the sky and take a cloud with me as memorabilia, it is white and clear as rock crystal. With a golden thread I saw it to my heart as faith. I am within a miracle. Everything around me flows and changes. Eternal movement. Cloud turns into mist and covers my childhood dreams with light pink quartz. I take a silver thread and saw a quartz button on to my skirt — for pink dreams that are long forgotten. For hope. Then I find a cloud — red as a garnet, and I put in on my hand as a ring. For love. Now I search for the way back. I make a rainbow cloud bridge from ruby red, orange cornelian, yellow citrine, green chrysoprase, evening blue topaz, dark blue sapphire and violet amethyst. Now I am winnowed by the eternity,» tells the statement of «Putti» gallery's new summer exhibition «Conversation with a cloud», thus emphasising the splendid diversity of works on display. For more than 15 years the gallery specialises in contemporary jewellery, which, according to its owner Agita Putāne, is a pure reflection of each artist's individual vision and style. «Contemporary jewellery doesn't follow fashion. It can't be worn down and it will always look good,» she adds.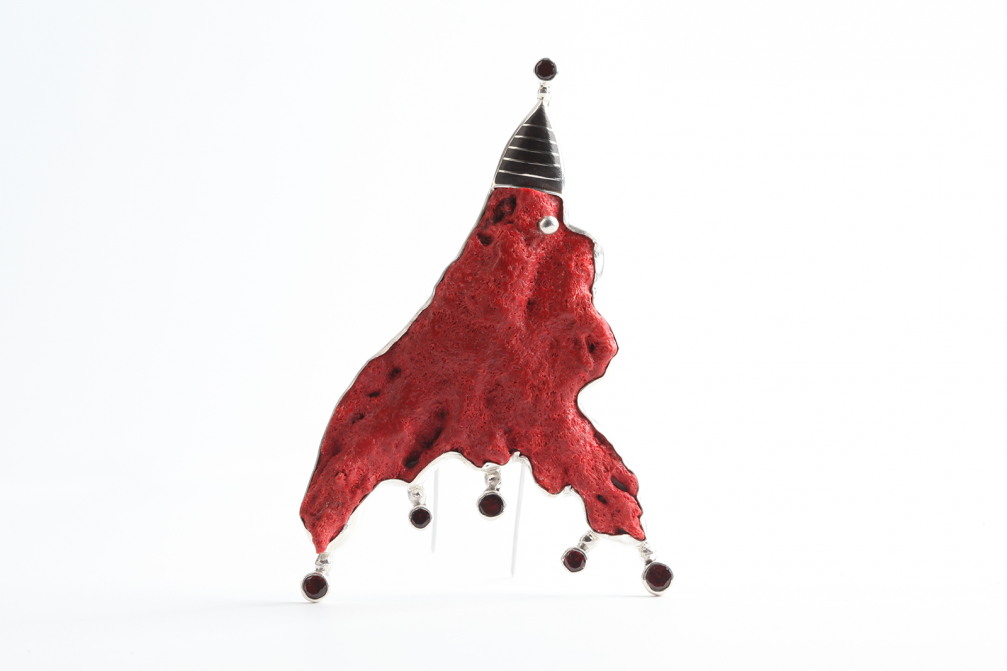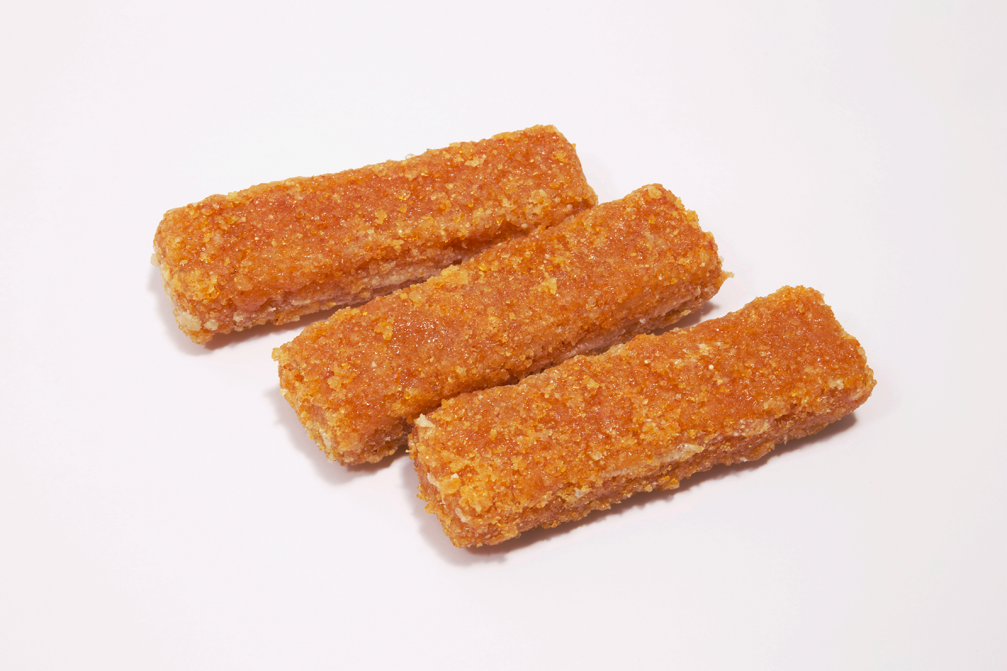 The works at the exhibition «Conversation with cloud» are very diverse in terms of the idea and execution. They vary from luxurious crystal and pearl necklaces to extravagant brooches that resemble fish fingers. The participating artists are Guntis Lauders, Māris Auniņš, Māris Šustiņš, Valdis Brože and Andris Lauders (Latvia), Gigi Mariani (Italy), Reka Lorincz (Hungary), Julia Maria Kunnap (Estonia), Simeon Shomov (Bulgaria), Akiko Kurihara (Japan), Gisbert Stach (Germany), Panjapol Kulpapangkorn (Thailand), Stacey Huang (China) and Kirayurina (Japan).
The exhibition is open at the art gallery «Putti», Peitavas iela 5, Riga, until September 15. More information on the exhibition and the artists is available on the homepage of «Putti».