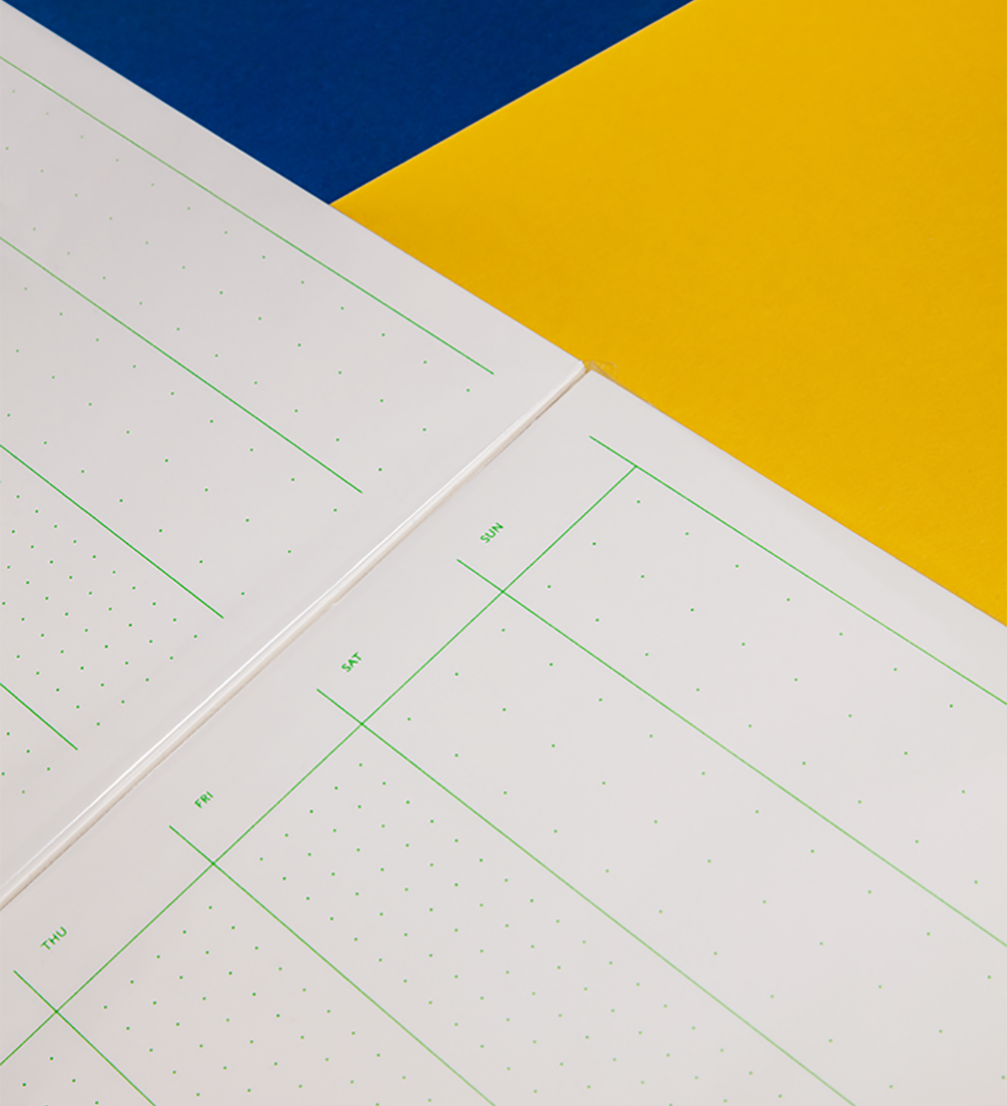 «Mjau» desktop planner. Photo by Jūlija Prohorenkova and Monta Apsāne
As we approach the end of this year, a remarkably plentiful choice of planners is available in Latvia. Monochrome and colourful, hardback and paperback, adorned with photographs, illustrations and inspirational quotes — these little paper products will help both for self–management and for filling the still empty Christmas gift bags.
The range of planners has increased not only in numbers — their creators have put a lot of work both in design and diversity of the content, as well as the paper and print quality. If a few years ago pockets for notes and various tear–out goodies were an exception in planners, now it is already the standard. It is interesting to follow the development of different styles — some continue the saturated narrative format introduced by «Whimsical Agnesiga» planners, others remain loyal to tested pairing of images and blank pages, others go even further, stripping the idea of a planner down to blank pages with just a couple of lines.
For workaholics and minimalists — «Mjau» and «Miimo»
Madara Krieviņa, graphic designer of the «Mjau» brand, has created a simple and ascetic weekly planner for those who get the great feeling of accomplishment only when all tasks of the to–do list are crossed out. The planner will be suitable not only for 2017, but for any other year as well — it is up to the user to fill in the dates. After all the week's works are done, the pages can be torn out, thrown away and forgotten. The tear–off desktop planner can be purchased at the stores «Paviljons», «Manilla», «M50», «Miesai» and in «Mjau's» online store.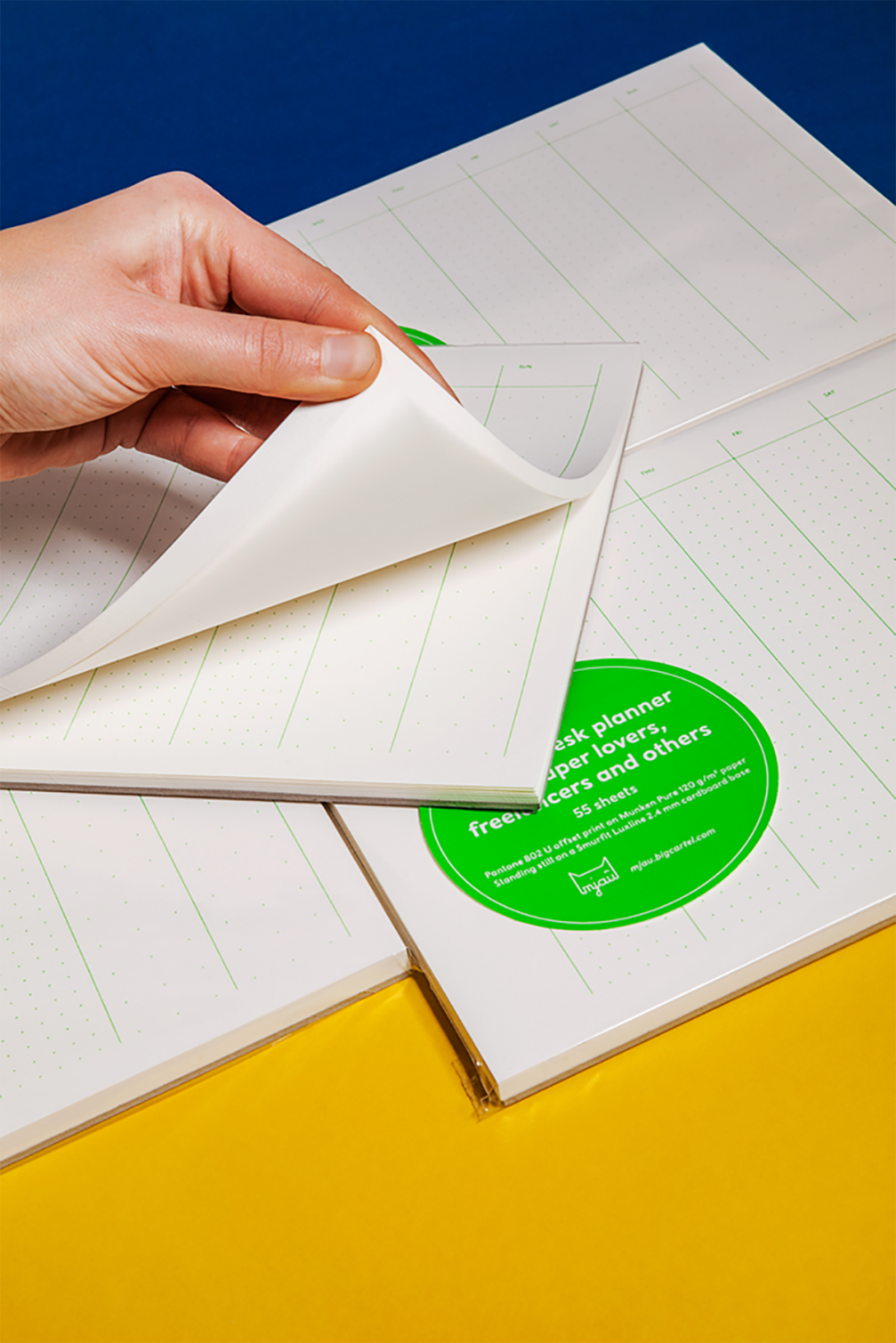 Unsurpassed in its minimalism is the calendar by the brand «Miimo», which consists of twelve pages with modestly marked dates and a large white surface, designed to fill in by the users themselves. The lightness of the calendar allows to easily affix it to a fridge and write down important dates of a household and other short reminders. The calendar comes with a tasteful magnet — a small mirror, created in collaboration with «Baiba Glass». Designer Krišjānis Rozentāls is the author of the planner, and it is available for purchase on «Miimo's» Facebook page.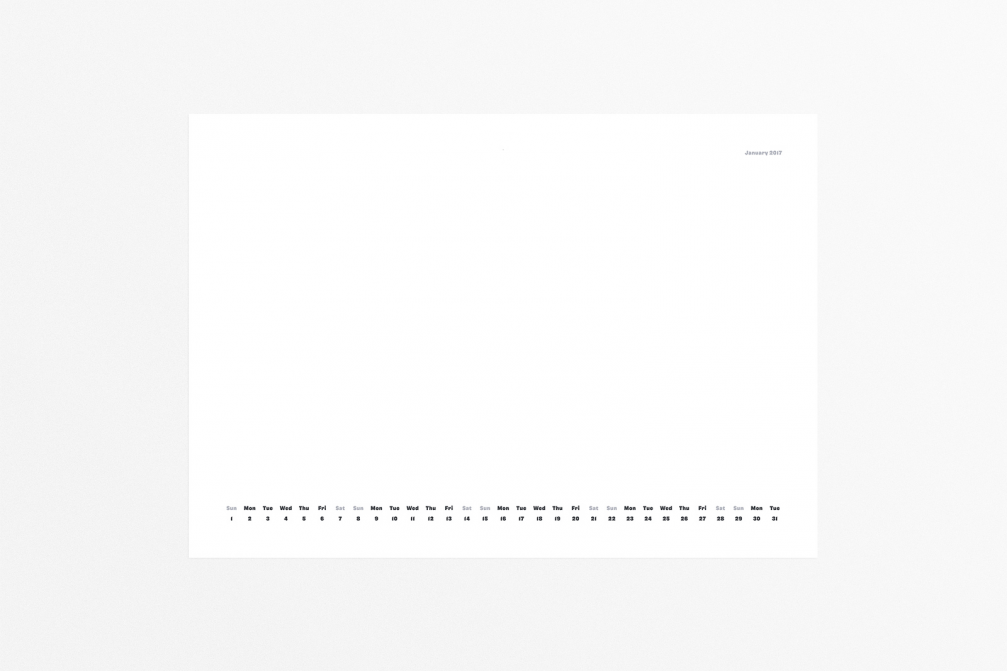 Latvian language and art — «Benji Knewman» x «Mākslai vajag telpu»
After a short break journalist Agnese Kleina has created yet another planner, this time highlighting Latvian art in collaboration with the foundation «Art Needs Space» («Mākslai vajag telpu»). The planner, alike the bookazine «Benji Knewman», is bilingual and includes Latvian name days and holidays. The planner has transparent plastic cover, which allows to turn the cover inside out, choosing black or white colour. It also features twelve tear–off postcards that combine the sincere Latvian language dictionary of «Benji Knewman» with Latvian art, thus introducing with works by artists Boriss Bērziņš, Auseklis Baušķenieks, Džemma Skulme, Frančeska Kirke, and others. Together with the planner, one can also purchase sweatshirts by «Benji Knewman» that explain noteworthy Latvian words. The planner is available in the stores «Paviljons», «NicePlace Mansards», «M50», «Riija», gallery «Istaba», restaurant «Kolekcionārs» and art salon «Ludviķis», as well as in the «Benji Knewman» online store.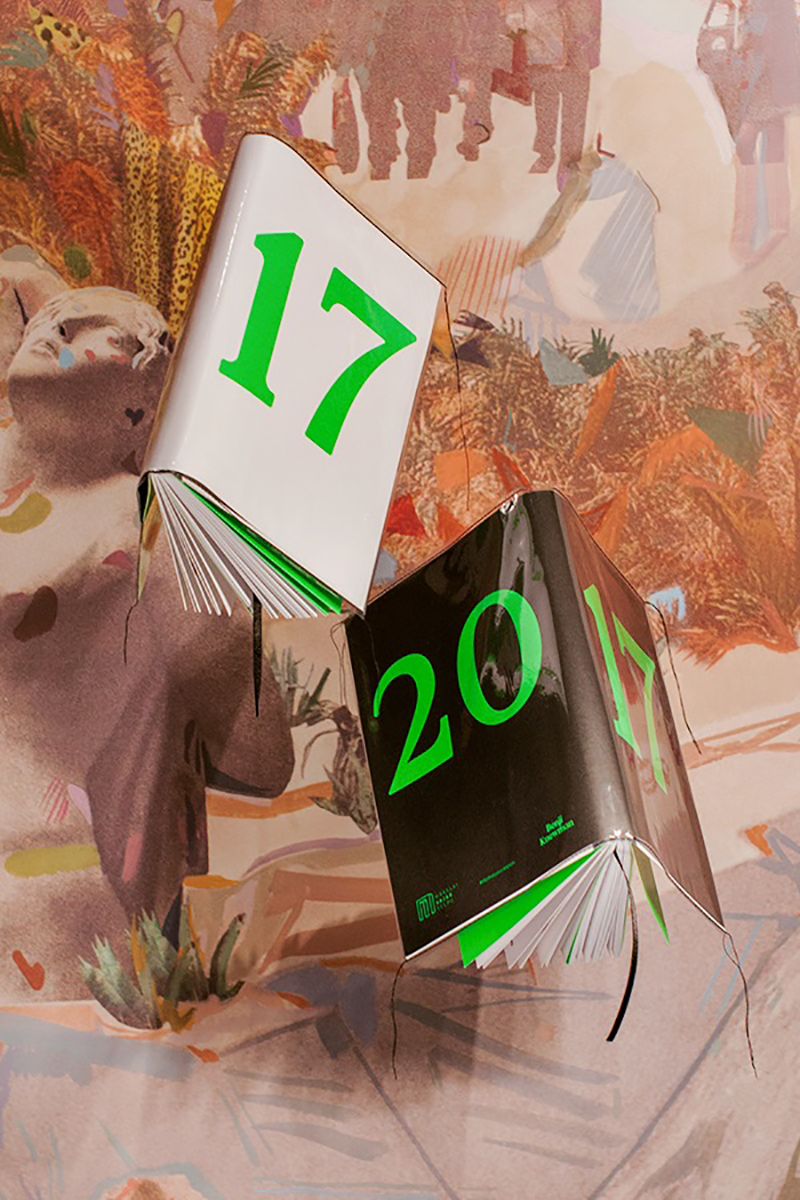 For history lovers — Himsel planner
Nikolaus von Himsel (1729–1764) was a doctor, encyclopaedist, traveller and collector who lived in Riga. The first public museum in the Baltics is named after him. The inspiration for the planner was drawn from the Himsel's Grand Tour travel notes manuscript — the 2017 marks sixty years since the Treaty of Rome established the European Economic Community (EEC), resulting in a free single market for goods, labour, services, and capital across the EEC's member states. The planner features twelve stops of Himsel's travels with a description of the place and its people. These are Genoa, Rome, London, Vesuvius, Venice, Amsterdam, Turin, Uppsala, Basel, Vienna, Avignon and St. Petersburg. The authors of the planner's concept are the think–tank «Creative Museum» in collaboration with consultant Dr. hist. Edgars Ceske, while design was created by «H2E». The planner is available at «NicePlace Mansards».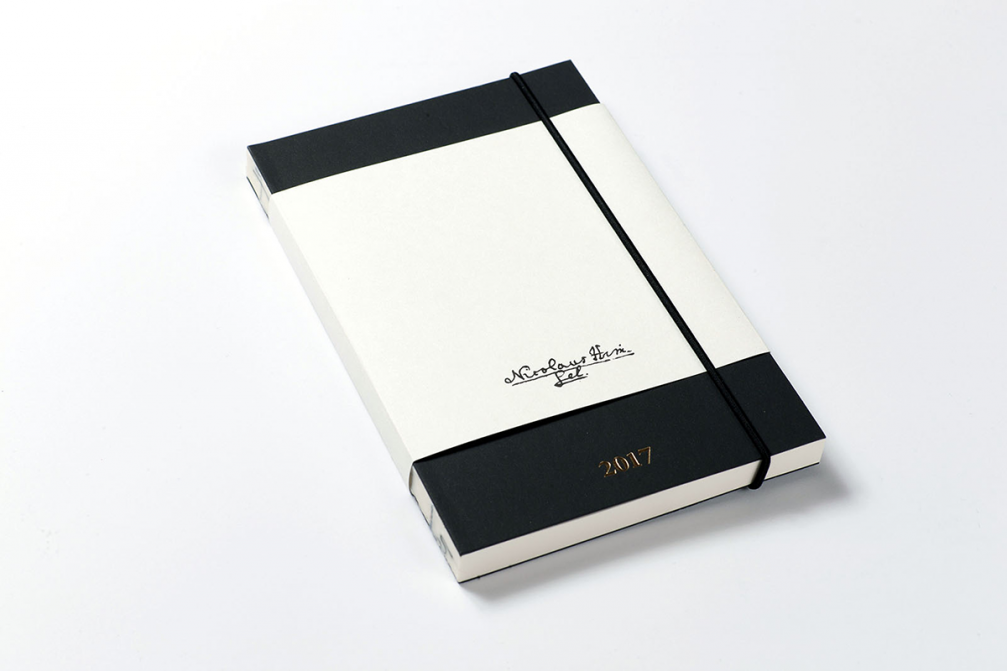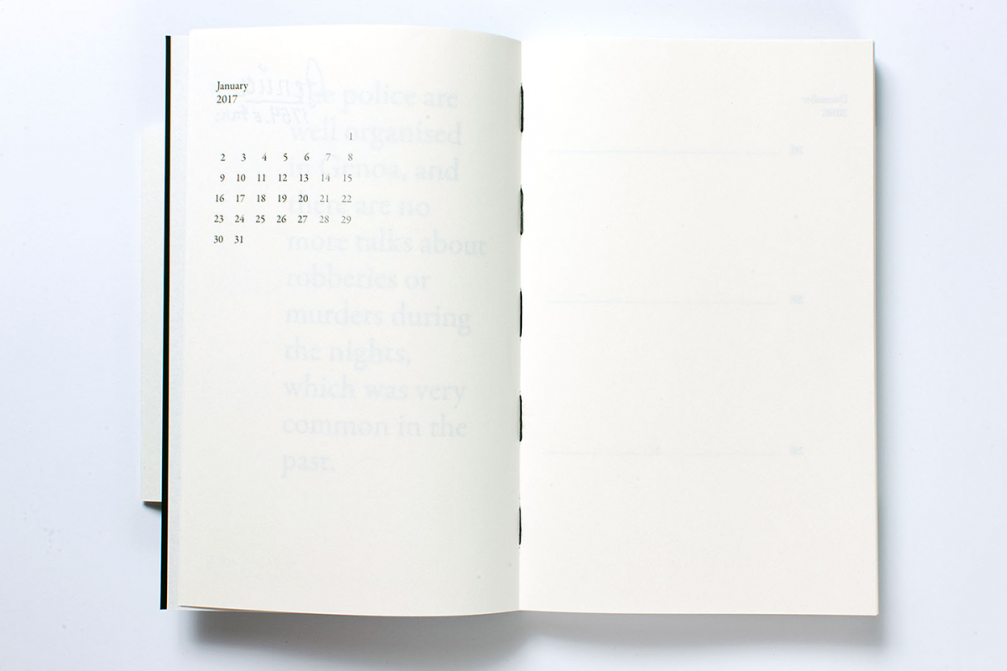 A photo a week — ISSP
The ISSP planner, released for the fifth year in turn, features 53 works by emerging photographers — the participants of the International Summer School of Photography that took place last summer in Kuldīga and its surroundings. The planner is in English and it contains weekly spreads with a special selection of images, yearly calendars, world map, international holidays, pages for personal notes. This year the planner design is a little different from that used in the previous years, while its authors are the same — Artis and Rūta Briedis, also known as design duo «Rabit!!». The planner can be purchased on the ISSP webpage, as well as in the stores «NicePlace Mansards», «Riija», «Paviljons», «Taste Latvia», «Manilla», «M50», «Pienene», «Bolderāja».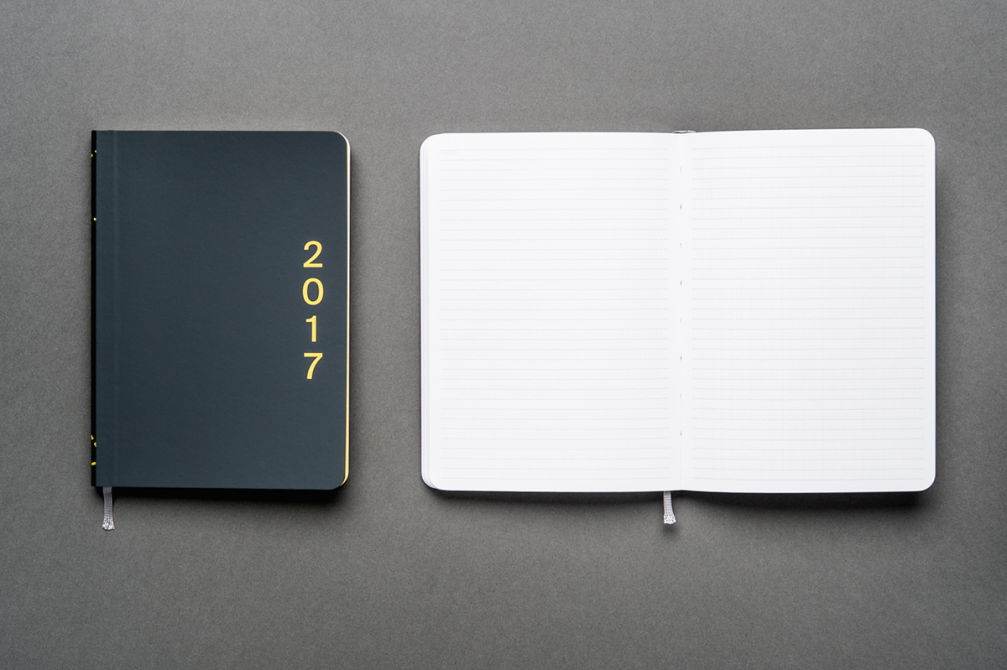 For passionate Latvians — LNCC and «Piparmētra»
Continuing the tradition established last year, the Latvian National Centre for Culture (LNCC) has released a calendar and planner «Dienrādis 2017» as a part of its project «Katram savu tautastērpu» («National costume for everyone»). It introduces with the archaeological folk costume and its historical, cultural and social background — trading, food, weapons and tools, toys and pottery, as well as jewellery, textile, and ornaments. The copies were created by Latvian national costume experts, researchers and enthusiasts, and photos are by Mārtiņš Cīrulis. «Dienrādis 2017» is for sale at the Latvian National Centre for Culture in Riga, Pils laukums 4, as well as in bookstores in Latvia.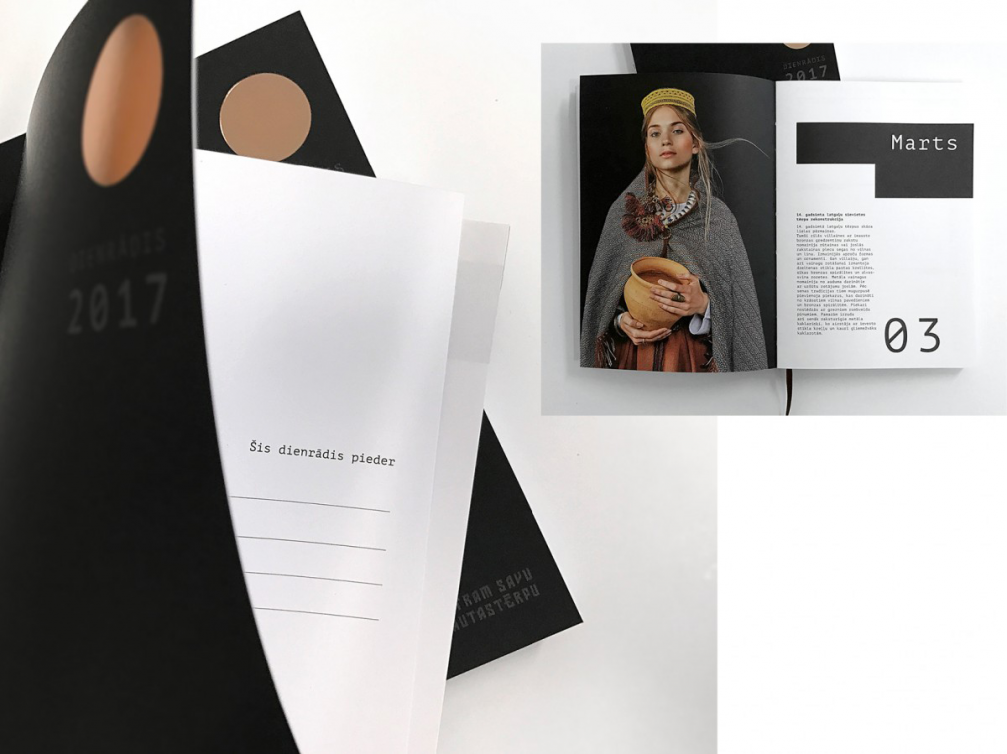 Following the last year's success, the duo «Piparmētra» offers their planner for the next year as well. This time it is created under the theme «Being a Latvian» («Būt par latvieti») and its 192 pages are loaded with various manifestations of Latvia and its people. They are revealed through food recipes, temporary tattoos, illustrations, fashion, and inspirational quotes. The issue also marks various fruitful collaborations with other initiatives of creative industries. The planners come in hard textile covers and in two colours — blue and grey. The planner is available on the «Piparmētra» website and their workshop in Riga, Lāčplēša iela 35–15.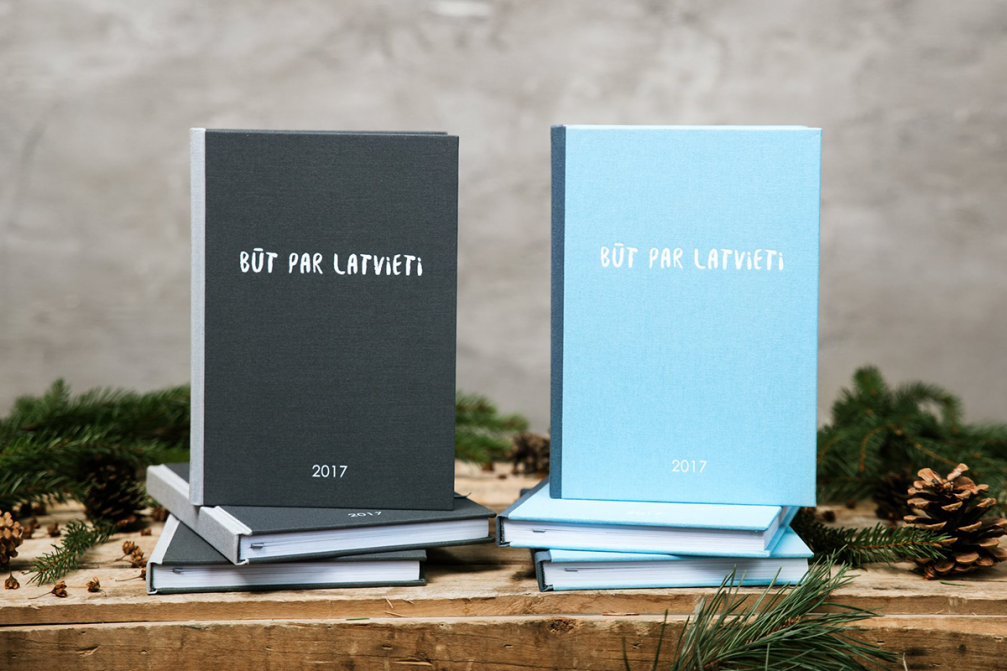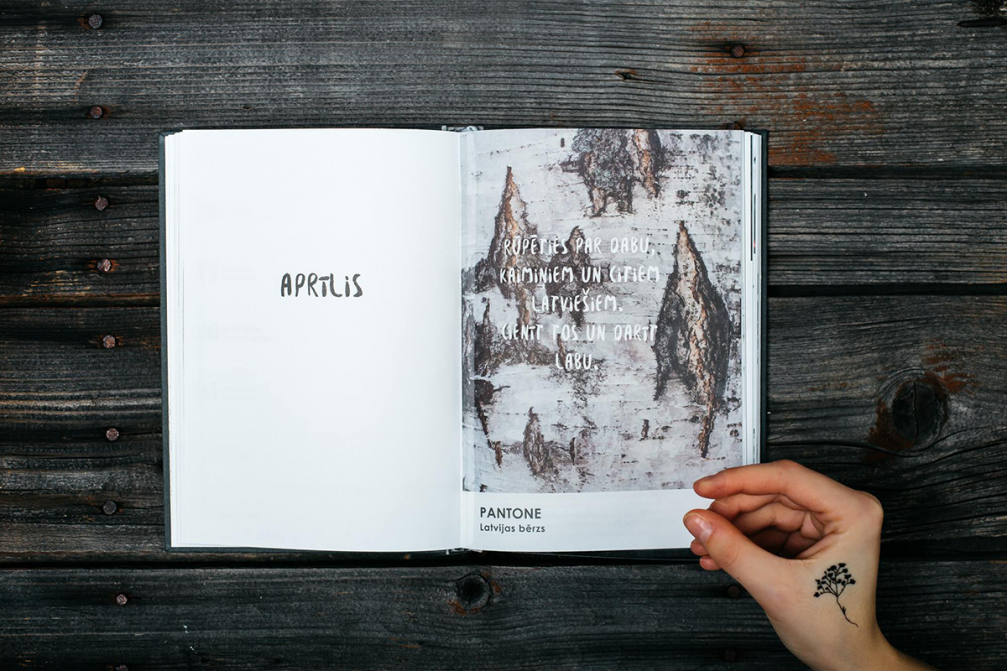 Vivid and elegant — «ZIB*» and «Manilla»
The brand «ZIB*» has also complemented its bright fashion collections with a planner for 2017. The hardback planner is available in three saturated colours — silver, emerald green and bright violet. It contains motivational texts, secret «ZIB*» discount codes and 16 pages of photographs by Liene Pētersone. The planner is in Latvian with name days, holidays and commemoration days, lunar phases, as well as little reasons to celebrate, such as the World Jacuzzi Day and Chocolate Cake Day. The planner can be purchased through the «ZIB*» online store as well as in their workshop in Riga, Kr. Valdemāra iela 4/13, Jānis Roze bookstores, «NicePlace Mansards», and «Manilla».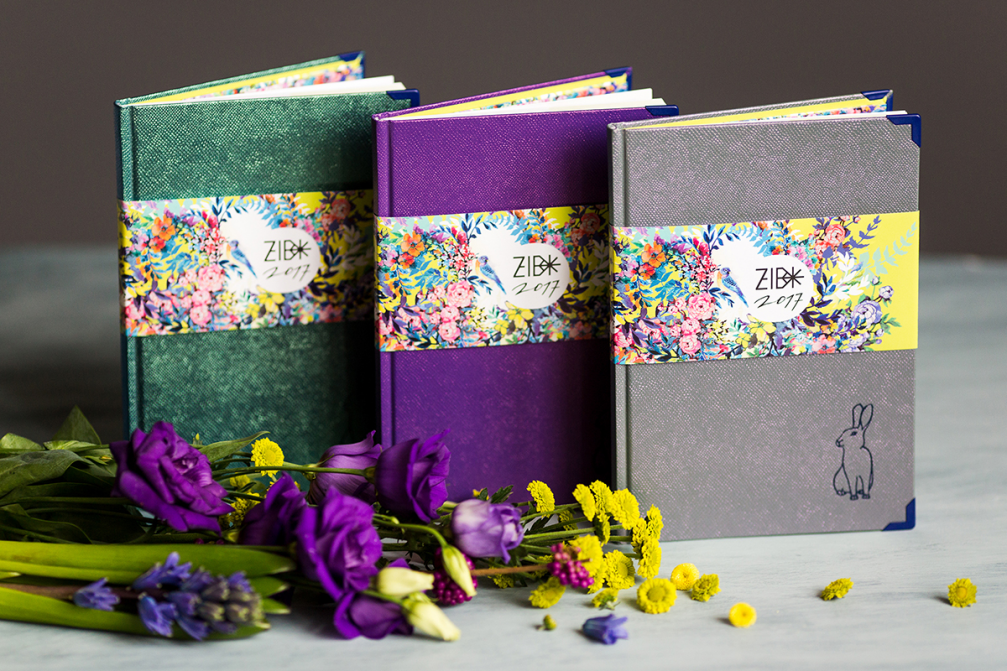 2017 is the first year for the stationary store «Manilla» to make their own planner. It has four different cover variations with foil prints, but the pages are the same for all planners — the left side is allocated for week dates, with a space for notes or sketches on the right side. The planners are supplemented by projects plan, pocket, calendar of name days and holidays and two bookmarks. Watercolours and fine headlines by calligrapher Kaiva Narbute also play a great role in the planner's design. The planners are available on «Manilla» webpage and in their store in Riga, Baznīcas iela 37.