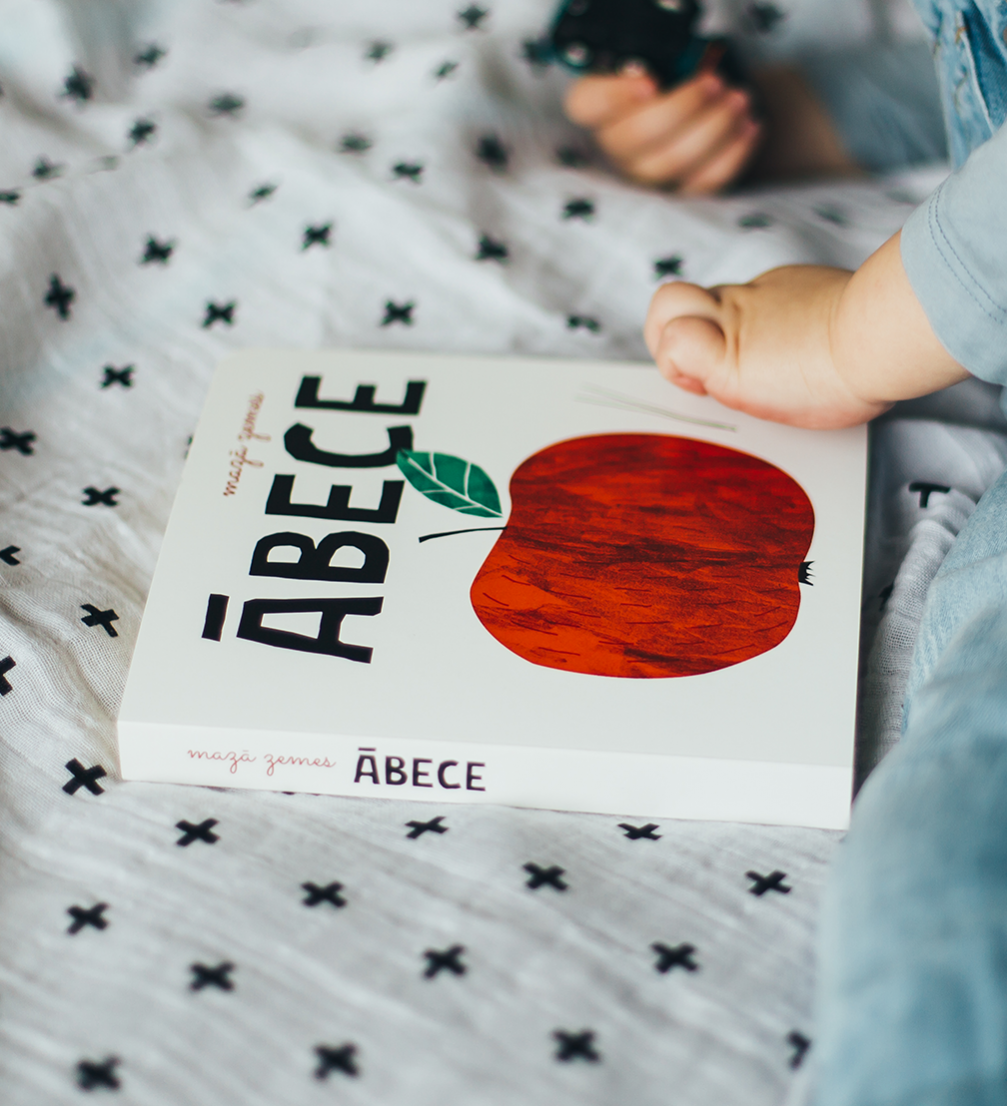 The brand «Miesai» has published an ABC in which graphic designer Miķelis Baštiks has illustrated each letter of the Latvian alphabet with a delicious fruit, berry or vegetable that can be grown locally. Next to the widely known apples and quince you'll find the more exotic watermelon, physalis and goji berries.
«The Edible ABC unites my three loves: for children, typography and earth,» says the author of the concept and illustrations of the book Miķelis Baštiks, who is a designer at the «Asketic» design studio. Miķelis has turned to gardening relatively recently. Surprising himself and his family, he discovered that one can grow not only the usual potatoes, tomatoes and cucumbers, but also asparagus, watermelons, physalis, walnuts, mulberry, small kiwis and other plants that aren't a popular choice amongst gardeners in Latvia. When Miķelis' family welcomed their first son Rūbenss, both parents wanted to show the little guy what an unbelievably gorgeous and rich bounty Latvia's soil can offer. With the help of the ABC it is possible to evoke an interest in children (and in grown–ups alike) in delicious fruit and vegetables that can be grown at home as well as to encourage families to work together in the garden, which brings a lot of satisfaction and joy.
The Edible ABC measures 145 x 175 mm, and it has been printed with natural vegetable inks, which makes it safe for kids to chew on.
Publishing of the book is supported by the gourmet «Gardu Muti». The Edible ABC is available for purchase through its online store as well as the «Miesai» design store in Riga, Ģertrūdes iela 121. From January 2017 the ABC will be available at other stores and restaurants in Riga that promote Latvia and its various flavours.