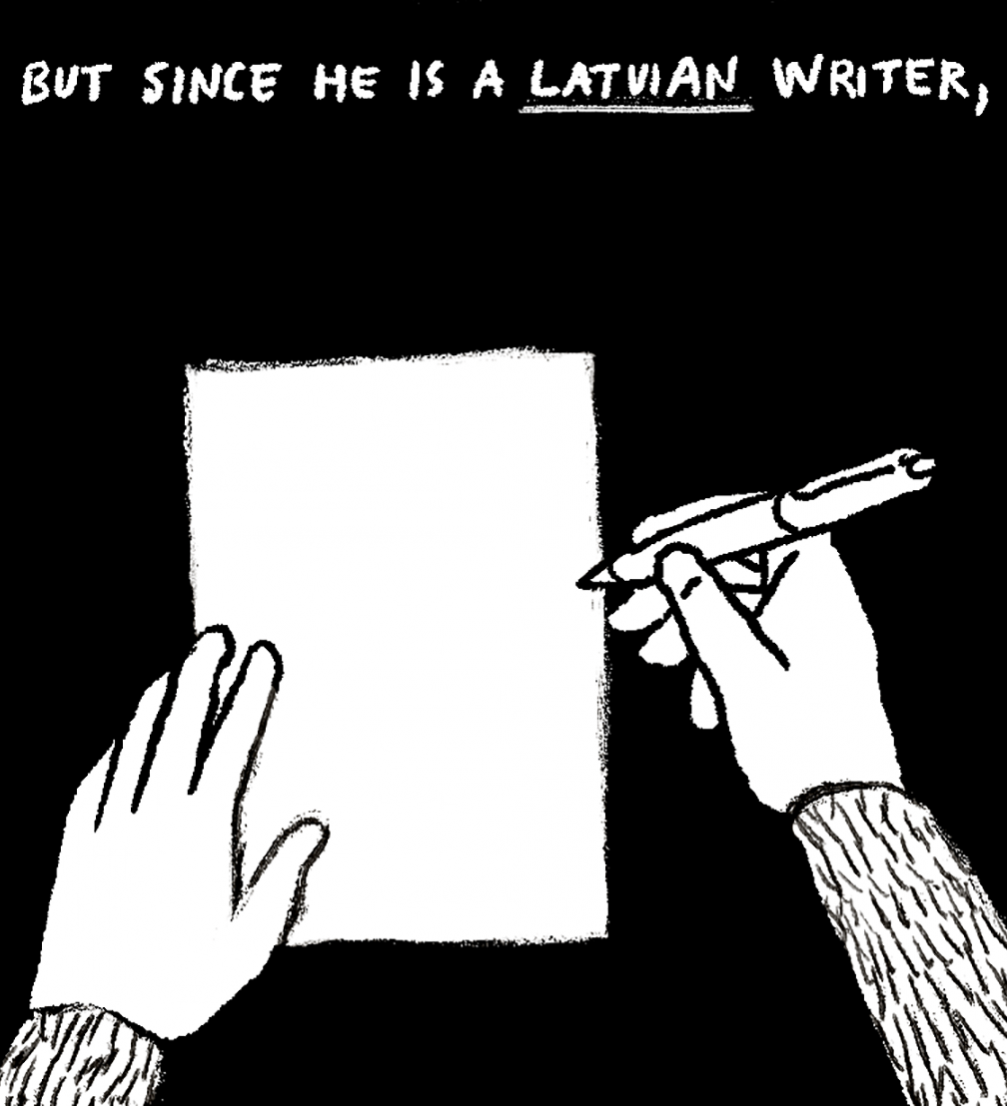 Image by Reinis Pētersons
From March 14 to 16, Latvia will be attending the London Book Fair with its national exhibition stand and various events. Getting ready for 2018, when Baltic countries will celebrate their centenaries and will be special guests in London, a publicity campaign has already been made to introduce Latvia as a nation of introverts.
This year's international London Book Fair is especially significant for Latvia since on the final day of the fair, March 16, Poland will be handing the title of Market Focus over to Latvia, Lithuania and Estonia in a ceremony attended by ambassadors of all three Baltic states. To honour this occasion, several topical events will be held already this year in London, therefore Latvia has created the #iamintrovert campaign as a special introductory theme in preparation for the London Book Fair 2018.
The creative director of the publicity campaign, Una Rozenbauma, explains it was designed to emphasise the rich inner worlds of Latvian authors due to which our writers are able to create works of high literary merit. «World is the perfect place for extroverts. For the kind of people that know how to start a relaxed conversation with a stranger, perform in front of an audience, say something kind about themselves, or hug someone for no reason at all. But we are different. Latvians can feel deeply confused when kissed on both cheeks. Or when suddenly talked to on public transport. Should you compliment a Latvian, they will turn red–white–red. Latvia is one of the world's most introverted nations. And so are our writers, of course. And we are proud of it. We allow our books speak for us, since literature is the perfect world for introverts,» the creators of the campaign point out.
The campaign includes several activities, one of them being a series of video–stories exploring how the world looks through the eyes of an introvert. These video–stories will feature the Latvian writers attending this year's London Book Fair — prose writers Nora Ikstena, Osvalds Zebris, Pauls Bankovskis and poets Semjons Haņins, Artis Ostups, Arvis Viguls, Madara Gruntmane. The campaign features also comic series by artist Reinis Pētersons.
In 2018, the Baltic states will be Market Focus countries in the international London Book Fair, which entails the creating and ensuring of the central 600 sq.m. exhibition stand space in the London Book Fair hall. Presentation events and readings will be organised for the translated works, achievements in printing and book design will be emphasised, and various cultural events, exhibitions, concerts and theatre performances will take place in London and elsewhere in the UK as part of the programme.