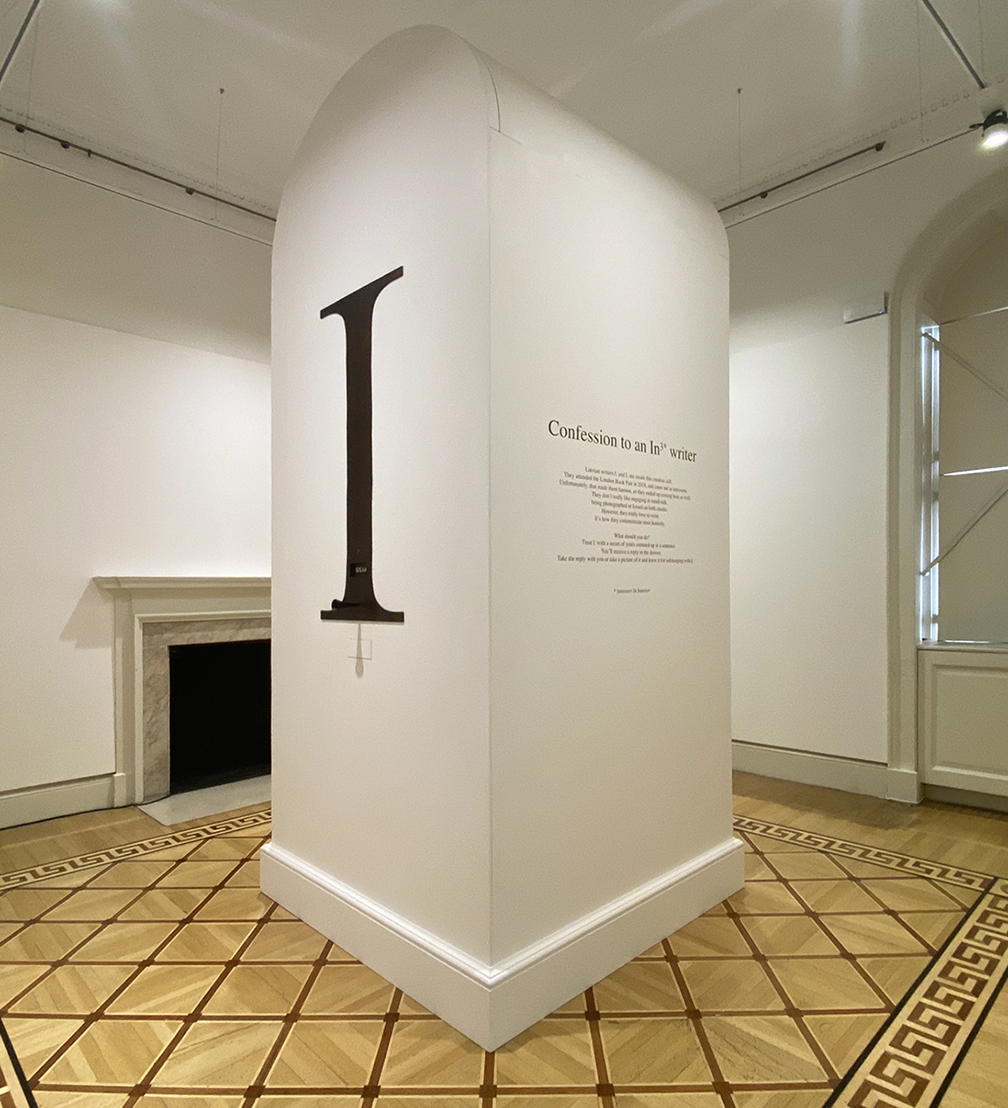 From 1st till 27th June, Latvia will be participating in the London Design Biennale with the In3 art installation inspired by the promotional campaign of literature #iamintrovert. The In3 or Introvert In Interior object was designed by artists Krista and Reinis Dzudzilo in collaboration with the author of #iamintrovert concept Una Rozenbauma and the Latvian Literature team.
In3 is a living performative monument dedicated to contemporary Latvian literature. The biennale attendees will be able to get a glimpse of the workshop of the #iamintrovert fictional characters — the introverted writers I. and I. — and share their secrets with the two writers. Depending on how the secret resonates with the writers, each visitor will receive an answer in the form of a quote from one of 12 contemporary Latvian writers. The art object is a modern interpretation of the Cabinet of Folksongs (Dainu skapis) introducing the audience to 12 Latvian writers and the English translations of their works.
«I believe this is a unique occasion with a design event directing attention to a different cultural industry — in this case, literature. I am delighted that the artists perceived this idea so accurately and were able to transform it into such a wonderful work of art,» explained Juta Pīrāga, Latvian Literature representative and the curator of the Latvian exhibition in London.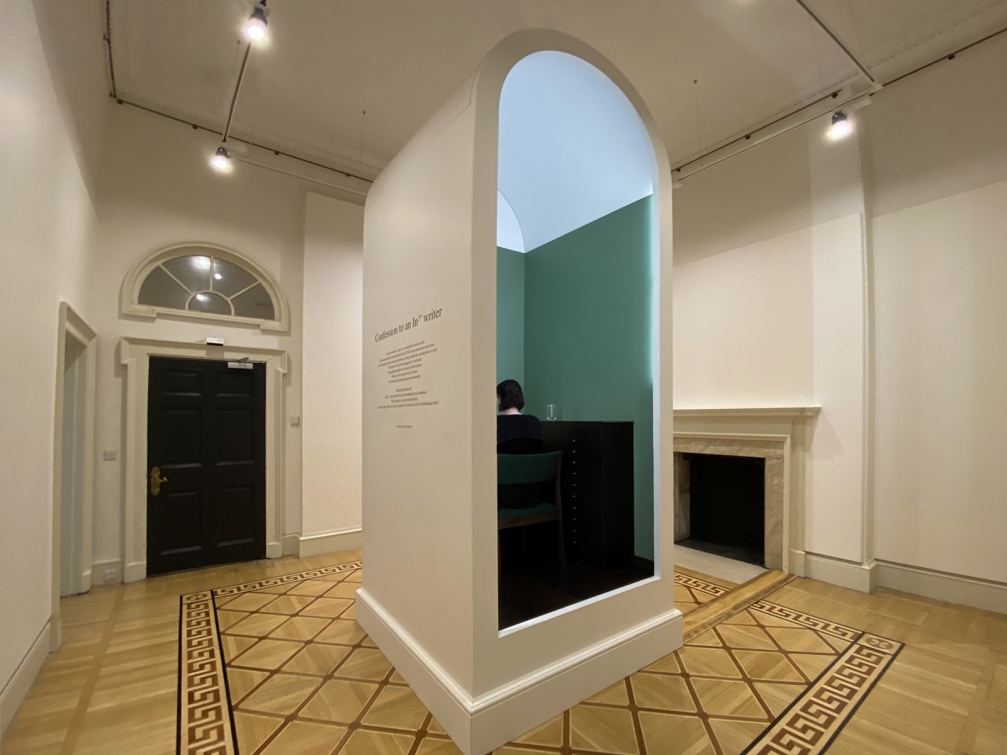 The Latvian Literature platform created the #iamintrovert campaign for the London Book Fair 2018 in which it participated alongside Estonia and Lithuania as the market focus countries. The campaign, which promoted Latvia as a nation of introverted writers, received international acclaim as well as the main prize at the Latvian Festival of Creative Excellence ADwards in 2018 and the National Design Award of Latvia in 2019. As a result of the successful campaign, the Latvian Literature platform was given the honour to represent Latvia at the London Design Biennale.
Es Devlin, London Design Biennale's Artistic Director, has chosen Resonance as the theme for 2021, which the 28 participants will respond to in their art and design installations. The biennale was scheduled to take place back in September 2020, however, due to the Covid-19 pandemic, it was postponed. This year, only three members of the Latvian team travelled to London — artists Krista Dzudzilo and Reinis Dzudzilo and film director Una Rozenbauma. During the pandemic, all safety guidelines announced by the UK government will be observed. Throughout June, the visitors at the Latvian exhibition at Somerset House will be assisted by Latvian volunteers currently residing in London.
On 15th June, the biennale will be hosting an online discussion Design that resonates with Literature and Storytelling where Una Rozenbauma and artist Krista Dzudzilo will be joined by the curator of the Alice: Curiouser and Curiouser exhibition Kate Bailey and representatives of the Hong Kong Pavilion.
We have already reported that in 2018 the Jury award of the London Design Biennale was won by the installation Matter to Matter by the artist Arthur Analts.