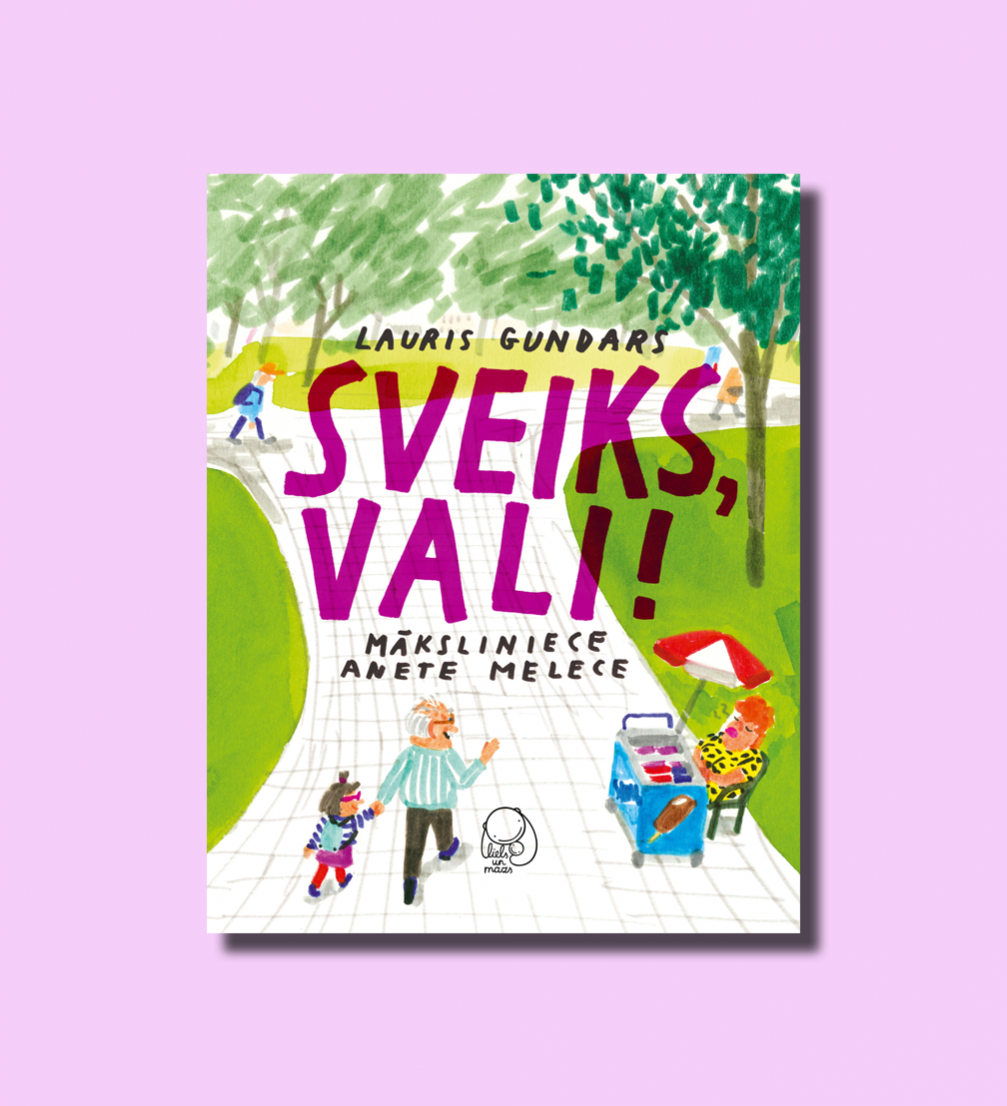 Design by Artis Briedis, illustrations by Anete Melece
The publishing house «Liels un mazs» has released a new book «Sveiks, Vali!» for pre–schoolers and young school–age children, written by Lauris Gundars and illustrated by Anete Melece.
The book «Sveiks, Vali!» by the publishing house «Liels un mazs» tells a story about misunderstandings and situations, which occur when a young girl tries to bring her shy grandfather closer to the outside world. Not only surrounding community but also homes and trolleybuses are involved in the training process of the grandfather. An important role is also given to the girl's busy parents, who spend a little time together with their daughter.
The city where the characters are trying to get closer and where the search of courage takes place resembles Riga. The Vērmanes Garden, Tērbatas and Dzirnavu streets, as well as paths, plants, shops, and sculptures, which are typical of Riga, can be found in the colourful drawings by artist Anete Melece. She is an internationally recognised animated film maker, as well as illustrator who lives both in Latvia and Switzerland. Previously she has been co–operating with the publishing house «Liels un mazs» as illustrator of books by Maira Dobele, Juris Kronbergs and Inga Gaile.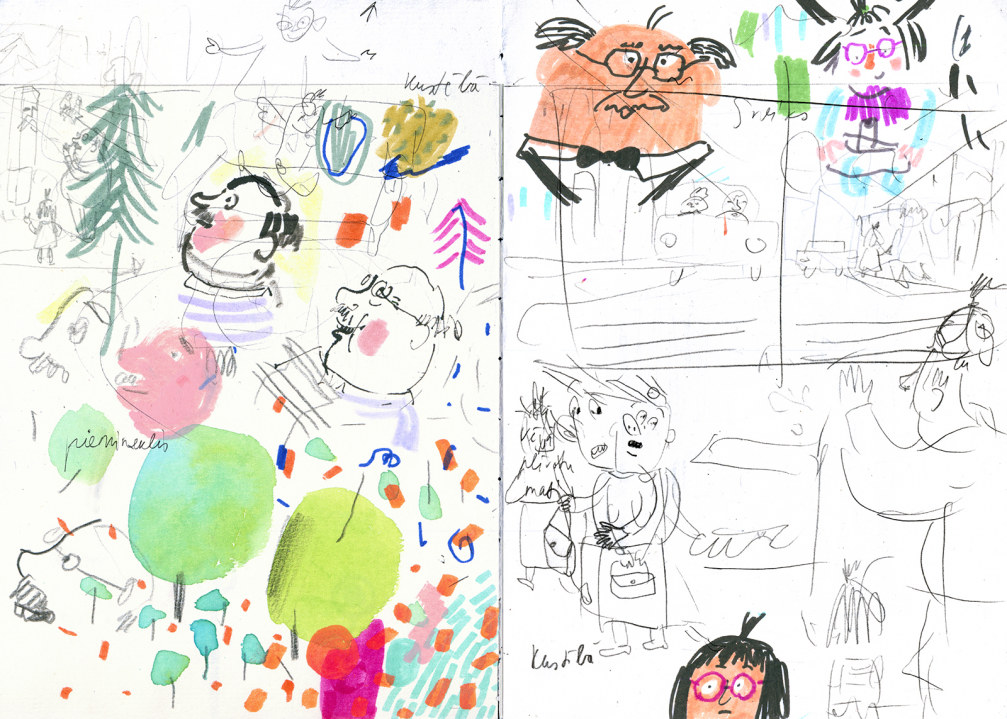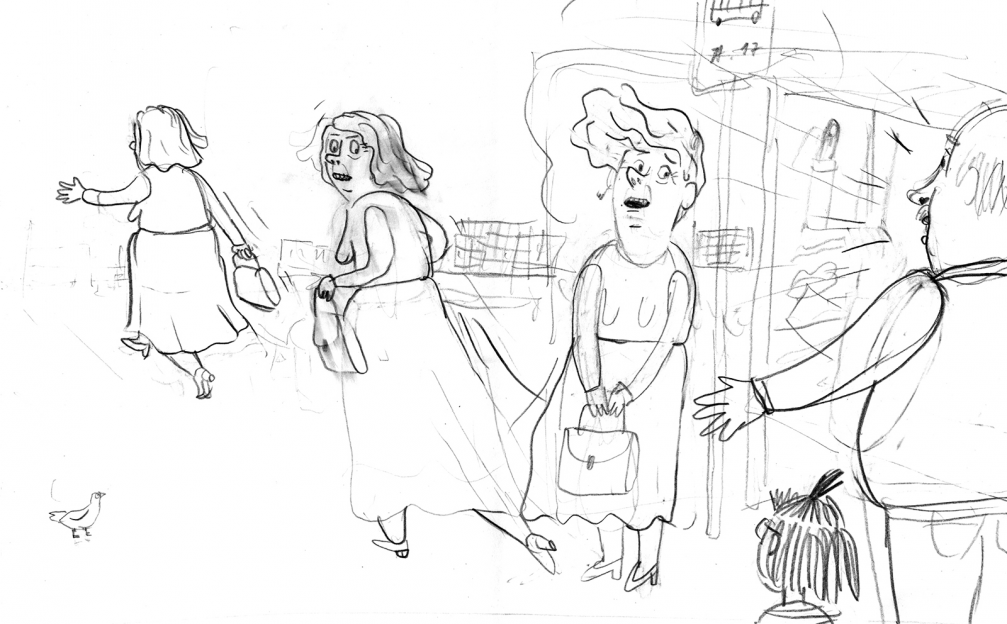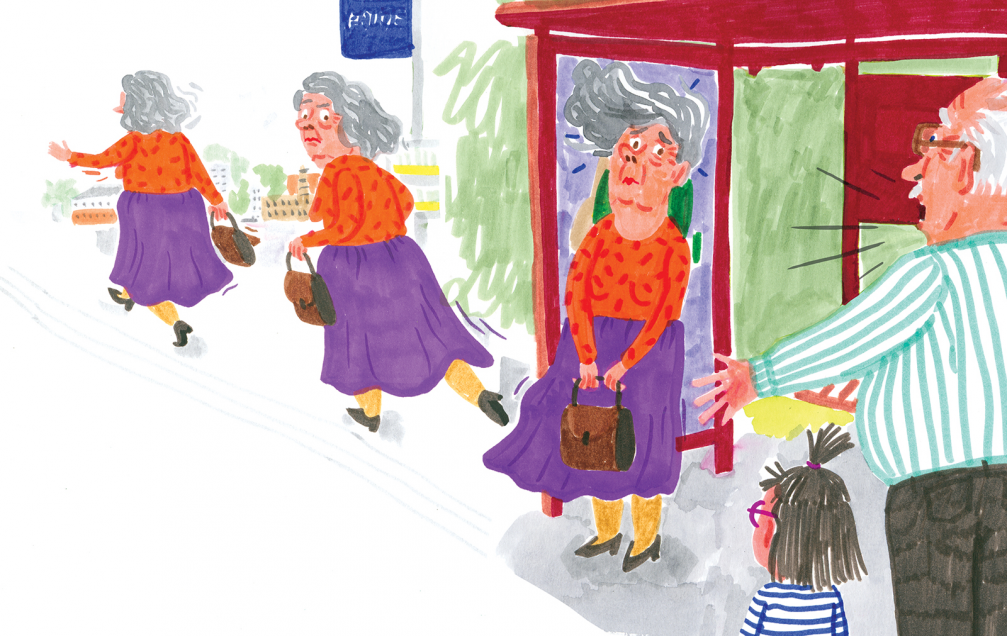 Anete reveals that the illustrations of «Sveiks, Vali!» have been created gradually: «I read the story and sketched whatever idea comes to mind — both the development of drawings and the appearance of characters.» When images turn into more precise shapes, the artist focuses on the interaction of illustrations and text. The graphic layout of «Sveiks, Vali!», made by graphic designer Artis Briedis, was complemented with beautiful drawings by Anete. Initially made as airy sketches, pictures finally appeared as bold and colourful illustrations. «When everything or almost everything is ready, I always doubt that probably it should be done differently, but since the deadline is approaching, there is no time for uncertainties,» tells Anete.
The book «Sveiks, Vali!» can be purchased at the publishing house «Liels un mazs», Tērbatas iela 49/51–12, Rīga, as well as on its homepage and in bookstores.