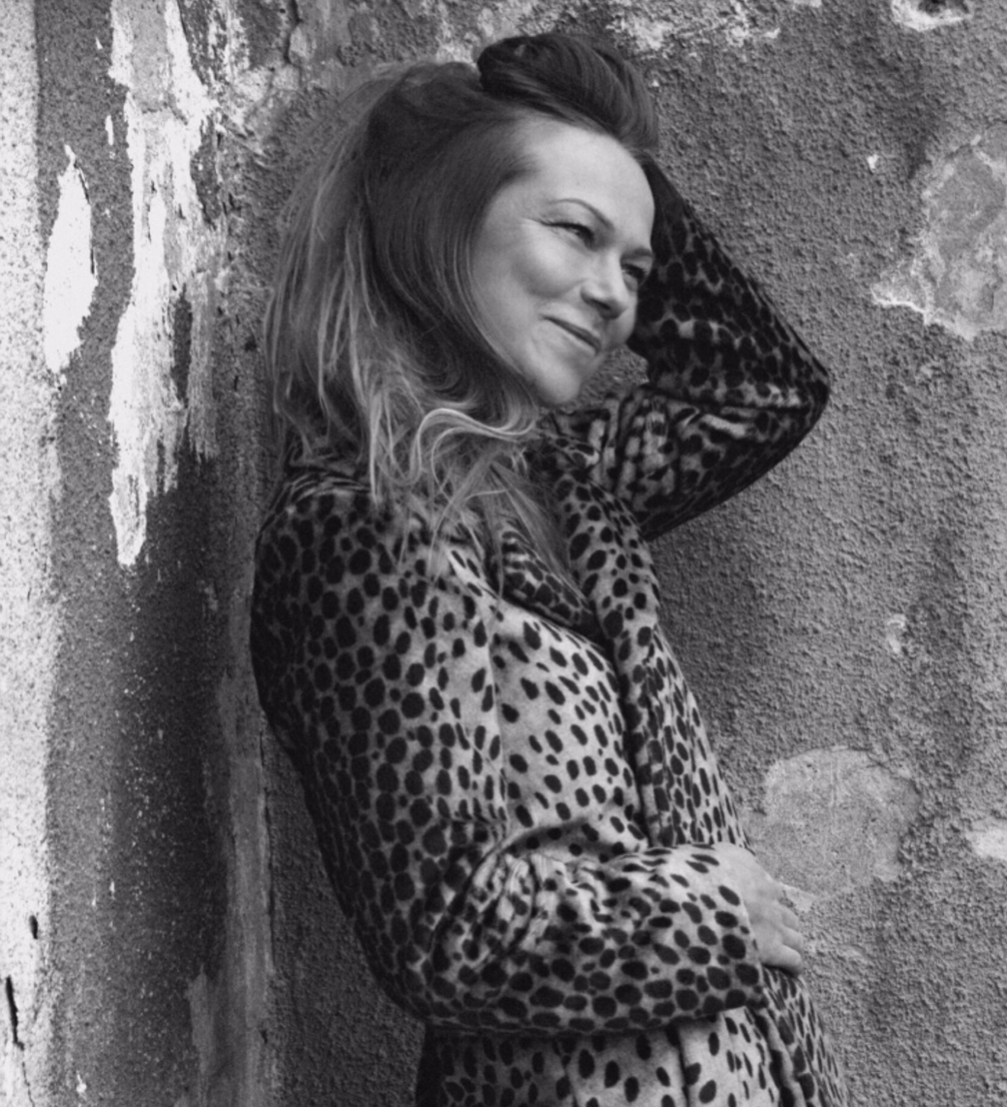 Elīza Drāzniece. Photo by Karlīna Vītoliņa
Having worked as a buyer for many years, Elīza Drāzniece decided to turn the tables and help brands bring up their sales figures. Having gained valuable experience with Stella McCartney, she accepted a job offer from Off-White, the street-style fashion brand created by Virgil Abloh, the creative director of Kanye West. And at the start of this year, Elīza helped the Latvian children's fashion brand Aristocrat Kids get into the famous department store Harrods.
For the past fifteen years, your field of activity has been really broad — distribution of design items, retail, selling, fashion buying. You have considerable experience in luxury fashion. And yet your name is not brought up by every single Latvian designer planning to produce and sell their designs.
People take time to finally realise they need a doctor. Fashion artists and designers also take a while to understand they can use some help to develop their brand towards commercial success. In Latvia people are creative to the extent that they feel confident in every field — they think they know everything and will do it all themselves, of course, often using
In Latvia people are creative to the extent that they feel confident in every field — they think they know everything and will do it all themselves, of course, often using lack of money as an excuse not to hire a professional.
This makes the process of selling longer and more time–consuming, for designers are missing that professional view from the outside and the knowledge of fashion wholesale business.
You are one of the few specialists in Latvia who has higher education in this field.
I got my Bachelor's degree in Merchandising and Fashion Marketing in Paris. Next to that, I studied in the programme Innovation in Fashion Business and Production Processes — on how to optimise production, including logistics. In 2013 I went to Milan for my Master's in Fashion Business Management. I had thought of moving to Italy to gain experience as a commercial director. Before that I had worked as a buyer for the luxury fashion store «Plaza» and I thought I knew the ins and outs of the profession and that I had sort of cracked the system.  The Latvian fashion market is just so small that I wanted to prove myself at an international level.
From the outside it might seem that buying luxury brands is quite an attractive profession.
Indeed, it looks great from the outside — going off to Europe's fashion capitals London, Paris, Milan and Florence, buying beautiful clothes, being among the first to lay your hands on next year's collections and «checking in» at pretty places on Instagram. In reality, a fashion buyer's work consists largely of Excel sheets, planning purchases and budgets and data analysis in a time span of several years, as well as constant communication with brands, networking.
I saw the work of a commercial director as more challenging — I could develop brands and their markets. This is how I ended up at Stella McCartney. It had been my aim to work at this fashion house even before I left for Milan. Its philosophy very much resonates with mine — the eco and boho lifestyle and the image that the brand has created. I was the right hand of the Global Wholesale Director. I was in charge of the communication with brand's partners from all around the world — Europe, Africa, Australia, Japan. For instance, if a brand had issues with their shoe collection, I had to research the market specifics and competitors and offer solutions to the design and production teams — what type of shoes and at what prices would make a competitive product in at the time still unusual faux eco leather shoe segment.
There is always the risk of buying items that don't become popular and stay on the shelves waiting for the sales to come…
Indeed, there is that risk. You need to always be on top of market trends, spend a lot of time reading studies on trends by business professionals — not just in fashion, but also when it comes to retail and social trends. You do end up spending a lot of time on Instagram — following the world's top fashion buyers, top influencers, and bloggers–trendsetters. This is followed by selling a particular item in stores, which includes marketing, visual merchandising and a pricing policy.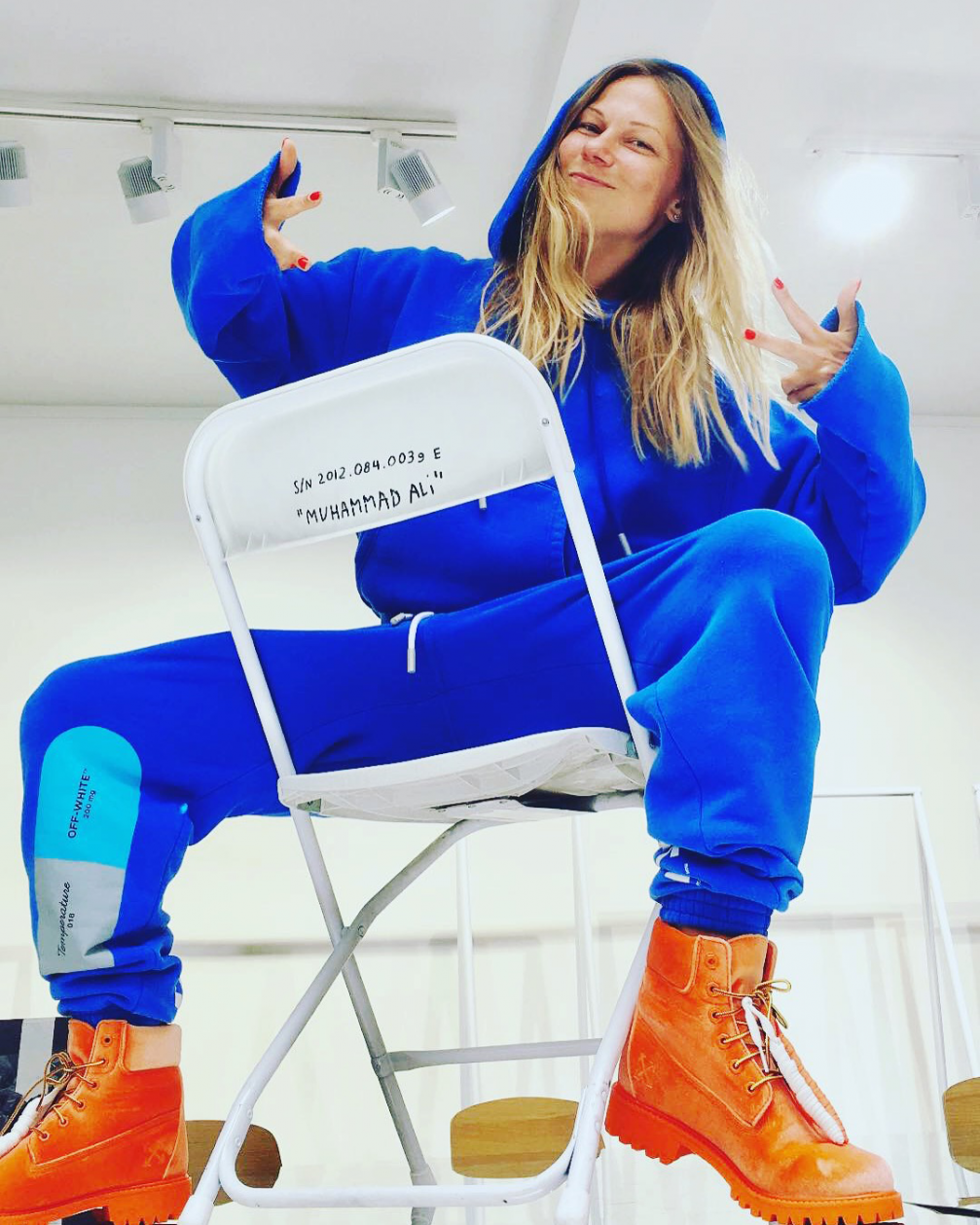 So the leading fashion brands also need to think of how to sell. It seems at times that they're doing just fine. But why did you come back to Riga?   
I realised it was a big challenge for me to combine my work at a world famous fashion house with my role as a mom in a foreign country. I never left the office at six and even on holidays my work Blackberry was switched on. One of the main tasks in this job is to go to the brand's stores all over the world and to look for new business partners, which means being away from home for long stretches of time.
During the war in the Ukraine, I had to call a client who had not completed the purchase in line with the confirmed budget plan. But his store is located on the very Maidan Square… Here is a person going to work while trying to escape a bullet, and I have to talk about money. This is when you realise you are just a tiny part of a large system and there is nothing human about it. You are not the one calling the shots.
I had all the know–how, skills and motivation this job required. There were gifts, discounts, lots of travel and everything seemed all right — you are working for Stella McCartney. It sounds amazing, but I realised that this job with its schedule did not suit my situation and possibilities at the time. It is a good starting position, where you get a chance to prove yourself. I think I grew out of it.
I'm now in Riga, where I can fully find my work–life balance. My knowledge about products and their segmentation, promotion of goods in the market is quite broad and can be of value outside of the fashion business. The Latvian fashion industry is so small, that there are just a handful of fashion designers who can afford this financially or who understand the need to invest means in promoting their product in the right way.
Any product or service can be fashionable — lemonade, popcorn, design furniture or a restaurant.
Is the famous Off-White happy for you to work remotely and not be in Milan?   
They are indeed — we have found common ground. Four times a year I travel to their sales campaigns as a freelancer. Unfortunately, I am yet to receive a job offer here in Latvia that would motivate me to work only for the local market.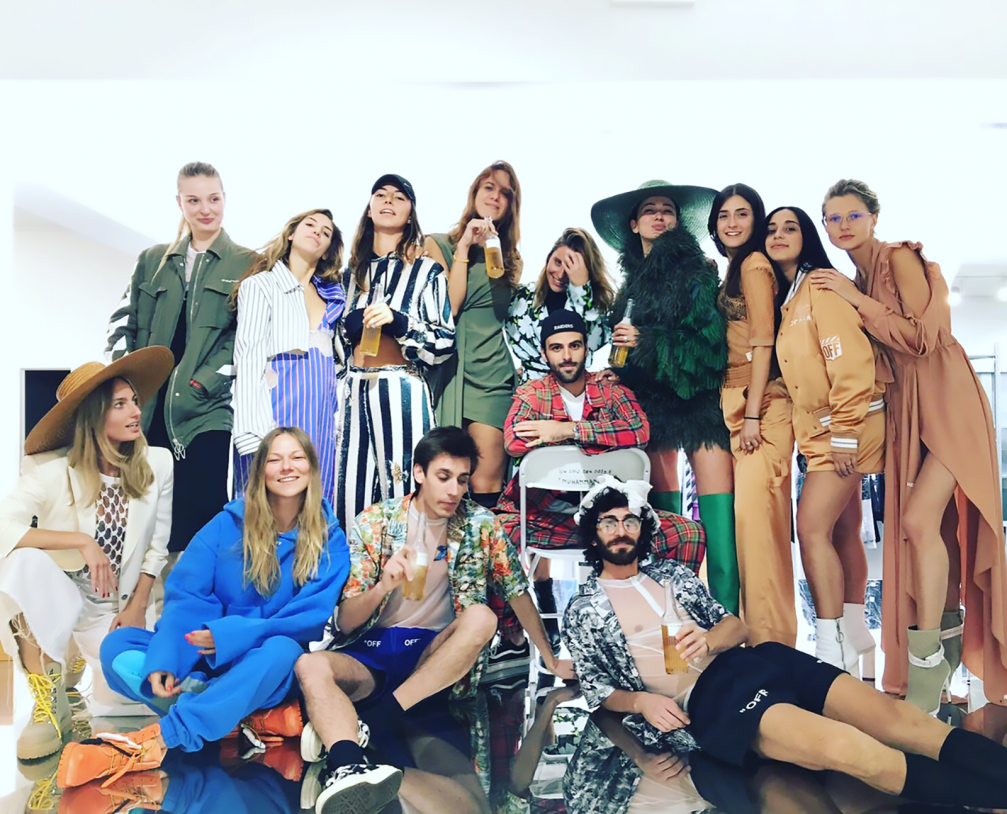 You have a vast experience with Latvian brands — people call you up, someone has referred them to you…
It's nice to see my work being appreciated. When companies turn to me for advice, I always ask them to prepare questions or issues they want to address before we speak, so we can be productive right from the start. My approach to work is quite critical. At first, I analyse the brand and then I offer my vision of how it can be improved. Not always the designer is pleased with my verdict, but that's my job. You need to be aware of the problems and disadvantages — only then you can move further. Mistakes cost a lot in this business and the lost opportunity may no longer come back.
How much do you charge for an hour of your advice?
Relatively little compared to what the company would lose by continually making the same mistakes… However, a large percentage of people drop off even knowing that I would be able to help them, once they realise this will not be for free. People in Latvia trust those who share their advice on TV and are often featured in tabloids. They are more likely to turn to a «self-made» expert, instead of a grey cardinal like me, who will manage everything professionally and without unnecessary publicity. Another issue here is that people have previously invested in famous specialists and have become disillusioned with them, so they no longer believe I can help. These pseudo-professionals bring damage to the market and to the investors' trust in the fashion business.
What's your take on the local market in comparison to what is happening globally?
In my opinion, not much has changed in the past years. Along with existing players who have proven themselves and whose collections reflect the newest trends, I see many new projects. At the same time, I would not call them brands, for many of them will not survive in the long run. At one point you are trendy, up to date and you are in. But if you rest on your laurels, there will be someone else approaching from behind, selling your idea with a different sauce.  Another trait that is typical to the local market — it is very easy to create something that does not yet exist in Latvia, while in the majority of cases this is nothing original in the context of the global market. The question really is what do you intend to do next, how will you position yourself. Will you develop professionally and internationally? Although in my view many brands do not even need to aim for international outreach. The local market or your circle of friends and acquaintances can sometimes be enough.
For that reason for me to work with a local brand to offer it to stores internationally, I really need to believe in this brand.
You did believe in Aristocrat Kids and helped them get into London's Harrods.
We had talked about working together with the creator of Aristocrat Kids Dace Zvirbule, but it was not until March of last year that I agreed to come on board and we started working on strategy and rebranding, bringing the brand to a level that matches certain criteria, to achieve the set goals and to gain the trust of consumers. And getting into Harrods and the Childrensalon online store was one of the brand's goals. A lot of work was put into it. I worked side by side with the brand creator, designer, photographers, stylists, interior, graphic and web designers, as well as the software programmers for the website design.
If you choose to work in the luxury fashion business, you need a good team — professionals in their own fields who at the same time can put a consistent picture together.
Each graphic designer has his or her unique handwriting. There are web designers who will be fantastic at selling a Mercedes or a helicopter, but a luxury fashion brand has its own aesthetic nuances. Professionals are engaged in an endless tug of war, while I am pulling the strings for the project to be perfected from A to Z. I compare this to sailing a boat — the boats and waters come in different shapes and sizes. It all depends on the direction and the brand's abilities to reach the preferred markets, to sail for a long period of time without sinking.
In fashion business, each colour has its meaning. The thickness and inclination of a stripe, the font, the forms used in brand communication — this is a non–verbal way of saying who you are, what you are doing and on which product shelf you declare yourself to land, which consumer segment you are speaking to. There are not many such professionals here who are well versed in the fashion business and the luxury fashion segment in particular.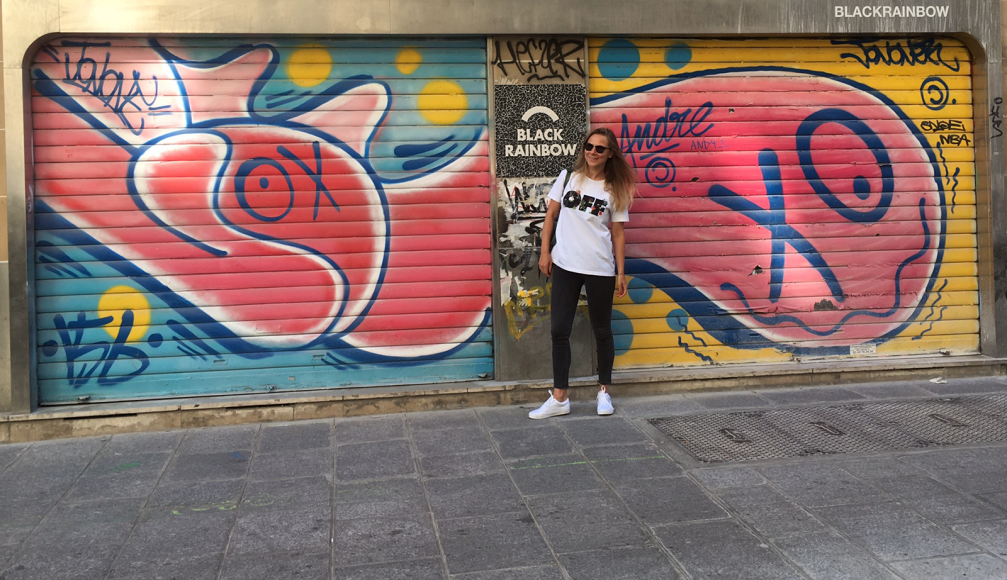 You recently gave a lecture at the Art Academy of Latvia. What are your thoughts on the future fashion designers in Latvia?
In my lecture I talked about the specifics of the work of a fashion buyer — I tried painting their Nemesis to the students. Young designers are often afraid of buyers, for these are people who come to the showroom and assess their work. You are a designer, you come out with a new collection twice a year, but the buyers are not buying. You may start losing your inspiration and start to believe you are not talented because your work is not appreciated. I talked to the students about the reasons why collections by young designers often are not bought and talked about the insides of the buyer's job.
I came to conclude that students in the fashion department have little knowledge of the global fashion brands. And they do not know their local brands either. I gave them a task to pick out one of the Latvian brands and to formulate their benchmark — the development level they are in, their price category, brands that are similar, which stores represent this brand and where it would fit in.
That is a difficult task.
This is a curious and interesting task, but it was not easy. Fashion students here are missing the knowledge about these business processes and brand positioning. They only talk about the currently trending luxury street style and contemporary fashion. Students are saying: «I don't know, I'm not interested, I'm never on Instagram. I don't want to be influenced by anything, I don't want to see what's going on. I want to be unique and original». But it is not about copying from others, but about how you are offering your brand and what is the story you are telling. These are just two sentences — who you are and what you are doing and what are your basic brand values.
Possibly the students could not define brand positioning because they have not formulated their own brand?
That is exactly right. Many brands are working with the local market as their target audience. In Latvia, it is not necessary to position yourself in a particular segment, because you can sell everything in local stores. You would not be able to have such an opportunity anywhere abroad. Whereas here — you make something, bring it to the store, sell it, cash in and eat it… Unfortunately, this is what short–term thinking looks like and it cripples the life cycle of a fashion item.
What is it that people are currently buying?
They are buying these pretty, one–of–a–kind «wow» items that you can show off on Instagram. We've had both the Versace 80s sex bomb style and the rough Gucci «power woman», but now it is all about health, bohemian style and street style. Everybody wants to feel comfortable and free. Who knows what the next thing will be.
Even your experience does not tell you what the next trend will be?
All I know is street style will be fashionable for quite some time, because the new generation with its idols is dictating this trend. I am however not so sure how long the post–Soviet Russian style influences in global fashion will last.
It is clear that our values are changing — the asketic is taking over the vulgar, minimalism is taking over luxury. Time and comfort are the greatest values of our time.
My advice to Latvian designers and fashion brands would be not to chase the hype. We need to remember that each brand is an individual and everyone has their own key to success. What matters in brand creation and management is the trust and confidence in what you do and where you want to be, and not what is fashionable, because such products are lacking a soul and uniqueness, they are lacking credibility. And buyers can feel that.