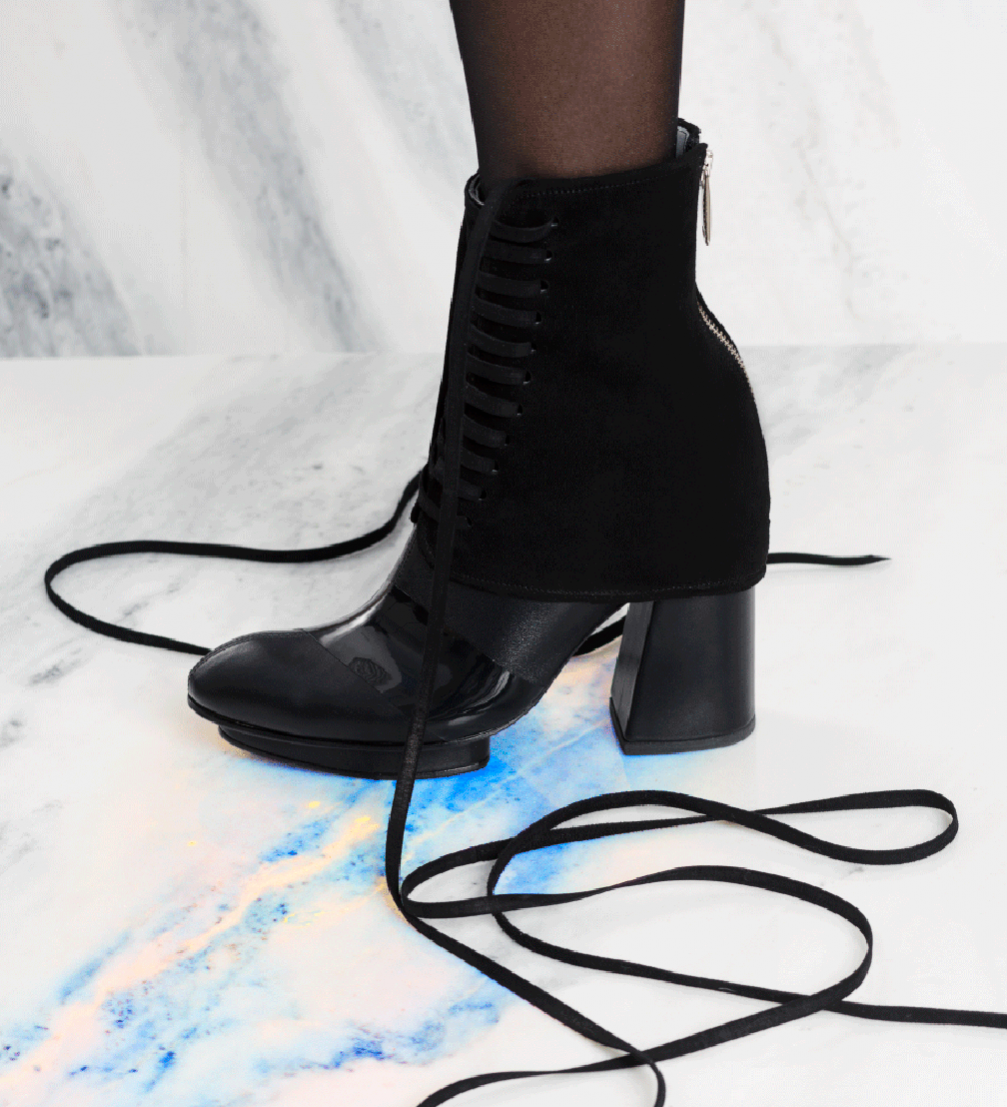 Photo by Andrejs Strokins
With the autumn–winter 2017/18 collection «And Rituals», designer Elīna Dobele continues drawing inspiration from life stories of strong women. This time, she has turned her attention to such characteristics and powers that were once considered witchcraft.
Each model from the «And Rituals» collection by Elīna Dobele is named after a historical or mythical witch. Amongst them is the goddess Freja, who is associated with love, sex, fertility and beauty in Norse mythology, sorceress Alcina who lures men to her island and later turns them into stone or shrubs, as well as Lilith, the seductive creature of the night, who apparently knew Adam long before Eve.
While working on the collection, Elīna discussed the witch topic with many women. She asks: «To this day, every one of us has unique powers, but do we believe in them and do we invest time in developing them?»
The collection is an interplay of various black materials and textures: smooth nappa leather in combination with pitch–black fur, ragged pony leather with deep black suede, and tops can be added to the shoes and boots. The laconic forms of the shoes continue the styles from the previous collections, with strong geometric heals and platforms.